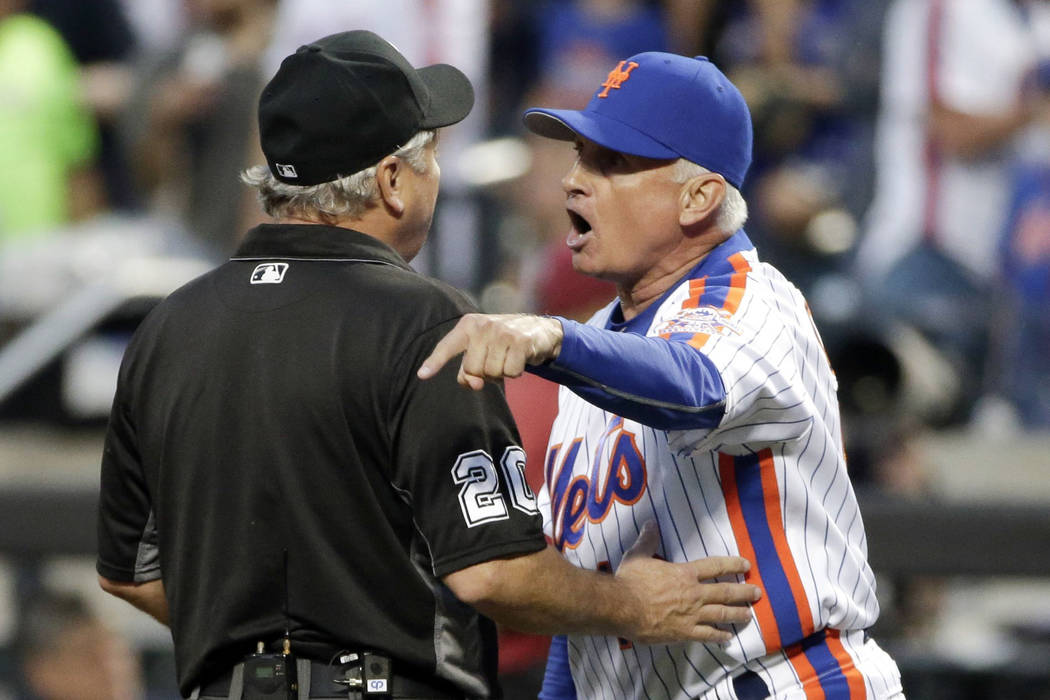 NEW YORK — Commissioner Rob Manfred says Major League Baseball is trying to remove from the internet the leaked video of former Mets manager Terry Collins ranting at umpires.
The profanity-laced video surfaced this week from a Dodgers-Mets game in May 2016 that Fox televised. Collins fumes after ace Noah Syndergaard is ejected in the third inning for throwing a fastball behind Chase Utley. In the 2015 playoffs, Utley broke the leg of Mets infielder Ruben Tejada with a late, hard slide.
Umpire crew chief Tom Hallion is heard explaining the ejection to Syndergaard, Neil Walker and other Mets, then he breaks away to head off Collins. For many fans, the loud exchange between Collins and Hallion illuminated what actually gets said during heated disputes.
"We made a commitment to the umpires that if they would wear microphones, certain types of interactions that we all know go on the field would not be aired publicly," Manfred said Thursday after the owners meetings ended.
"We promised them that. It's in the collective bargaining agreement. We had no choice in a situation like that then to do everything possible to live up to our agreement. It is Labor Relations 101. To not do that is the kind of breach of trust that puts you in a bad spot over the long haul," he said.