Pitcher Corey Oswalt bounces from Las Vegas to New York
Updated July 31, 2018 - 6:30 pm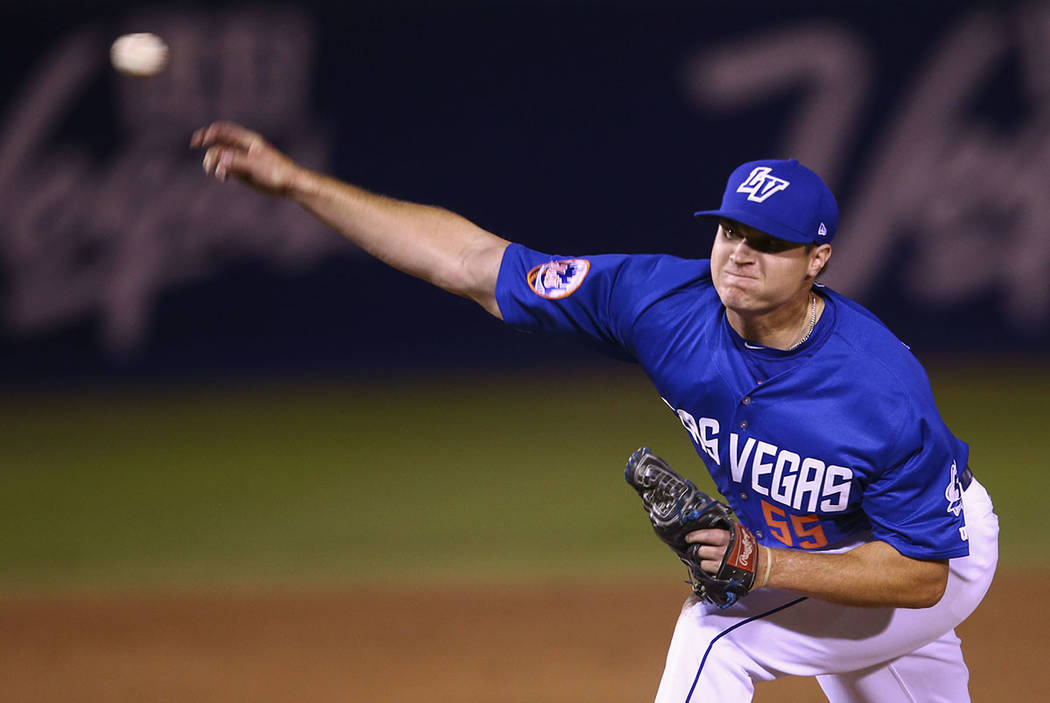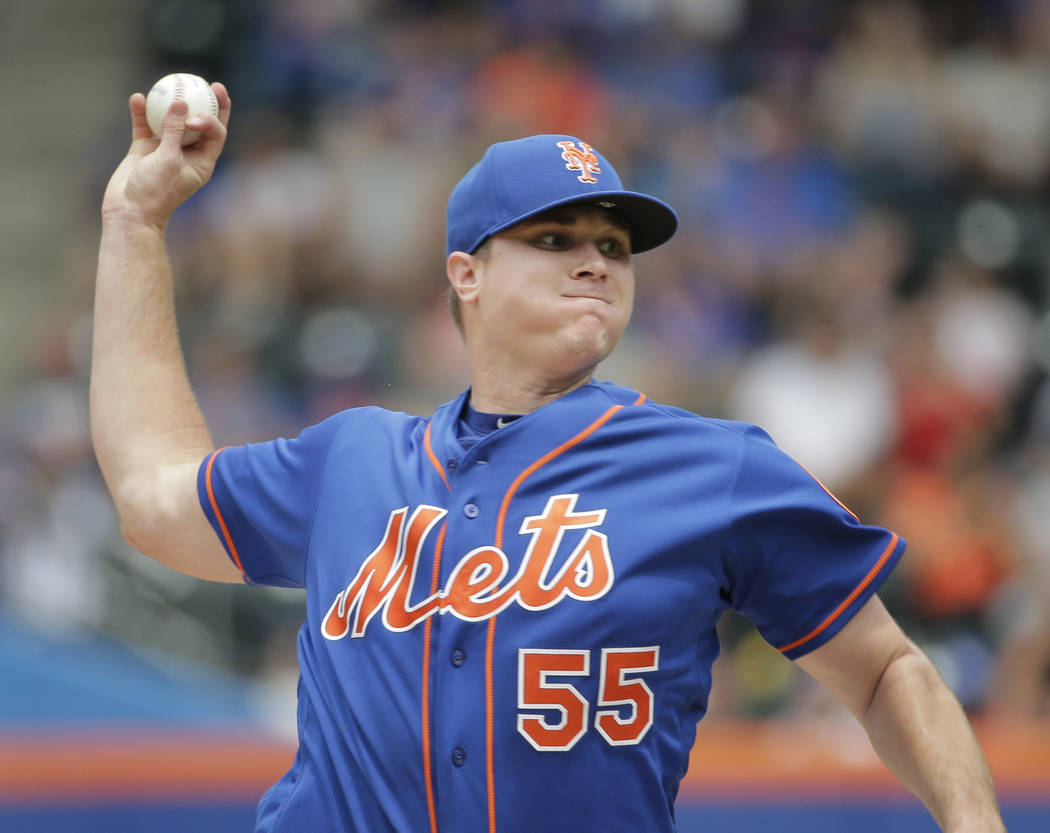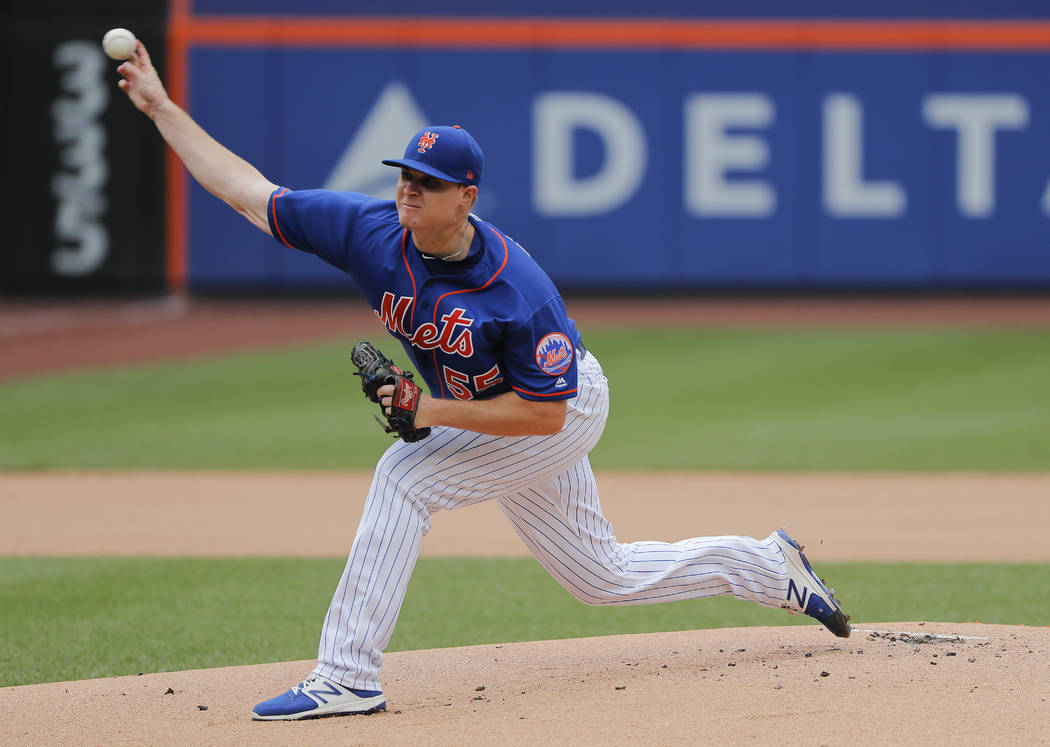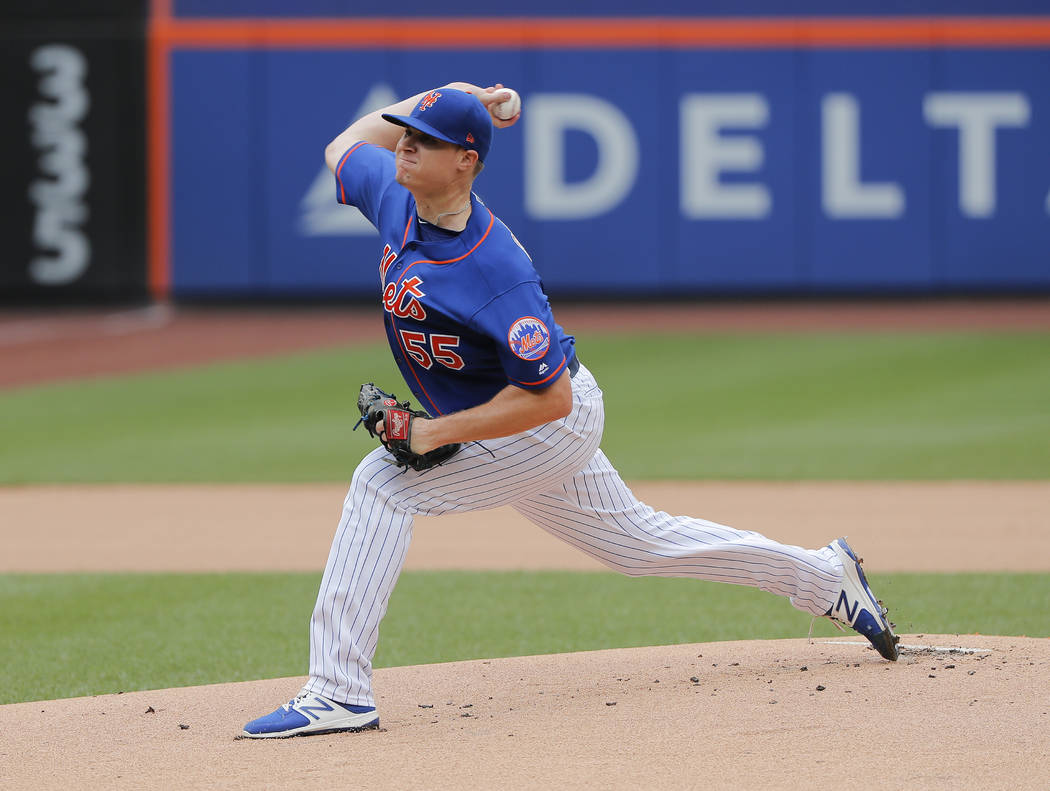 It's been almost impossible for Corey Oswalt to establish a routine this season.
Though pitchers, especially starters, are known for being creatures of habit, Oswalt hasn't had that luxury.
With five call-ups, the right-hander instead has been up and down between the New York Mets and Triple A enough to rack up some impressive frequent flyer miles.
And though he's currently back with the 51s, he undoubtedly will be with the Mets again this season.
"I just try to do the best I can and just throw as much as I can and keep the feel," Oswalt said. "This season, I really haven't had a routine until I had those four starts in a row. That was the best routine I've been on this year. It's just one of those things where I just keep working and just keep throwing off the mound. My schedule is all messed up sometimes, but that's just how it is."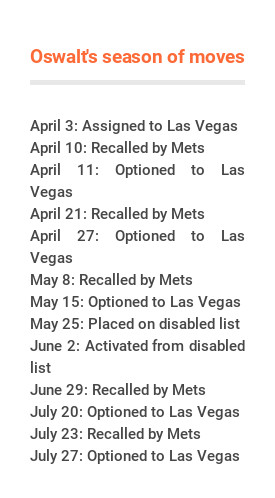 Oswalt, who has a 6.02 ERA in 11 games with the 51s and 5.27 ERA in six games with the Mets, began the season in Las Vegas after being named the organization's Minor League Pitcher of the Year last season.
Since then, he's gone back and forth, at times going lengthy periods without pitching in a game.
Once, the 24-year-old pitched out of the bullpen, which he is unaccustomed to.
And he's been held back from his scheduled Triple-A start in case of a roster move. There was also a short stint on the disabled list.
"Him and (Chris) Flexen are kind of in the same boat," 51s manager Tony DeFrancesco said. "Starting here, going up there, being long men, sitting in the bullpen and getting optioned back. It's an adjustment for a young kid that really doesn't know how to handle it. They're used to their routine, and Oswalt's just got to get through that. He's got to come down here and pitch and be ready to pitch when he does."
In recent days in particular, Oswalt has been on the move.
On July 20, he was optioned to Triple A. He was called back up three days later. After making one start, he was sent back down on July 27.
"When I'm here, I don't really think about when I'm getting called up or anything, but any time I find out, I'm super excited and pumped about it, but it's been different," Oswalt said. "It took me a little time to adjust just to going back and forth, but I wouldn't have it any other way going up there."
In four starts in July for the Mets, Oswalt posted a 3.60 ERA, showing improvement from his earlier appearances. He got his first major league win last week, beating the San Diego Padres, the team he grew up rooting for.
Perhaps one day Oswalt, the Mets' No. 15 prospect per MLBPipeline, will stick around for good.
For now, he's just trying to make the best of the situation.
"When you get called up, you just try to make the most of it and help the team win, and when you get down here, you want to get as much work in as possible and help the team win down here," Oswalt said. "That's what it comes down to is winning."
Contact Betsy Helfand at bhelfand@reviewjournal.com. Follow @BetsyHelfand on Twitter.