Prime phenom foils Findlay
December 21, 2013 - 12:19 am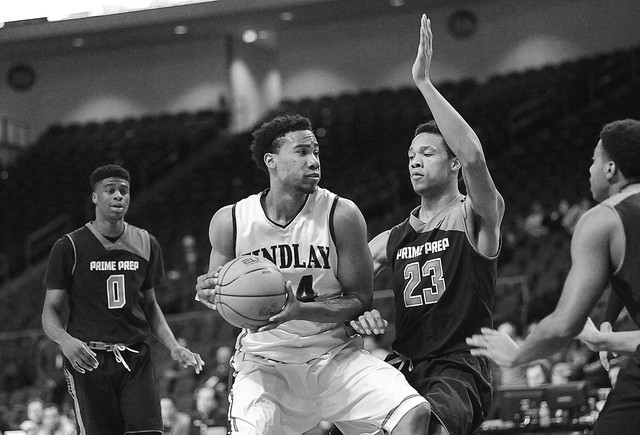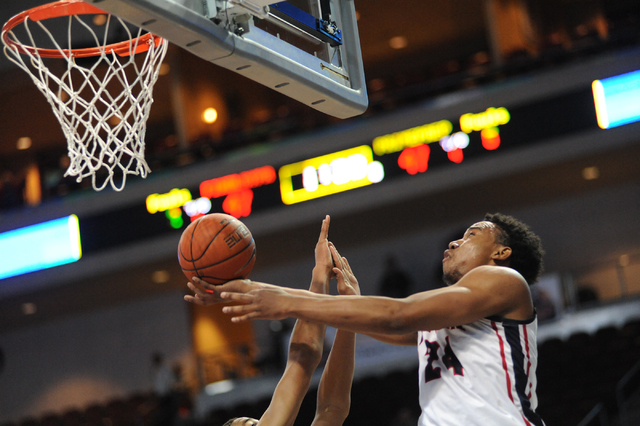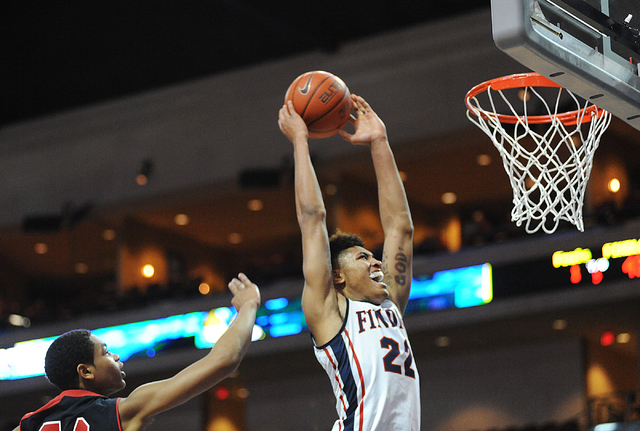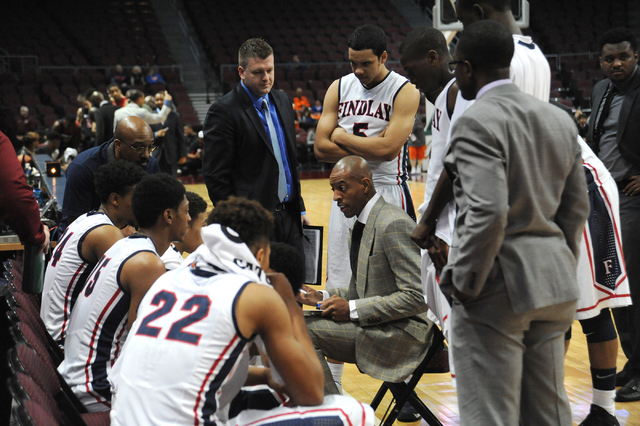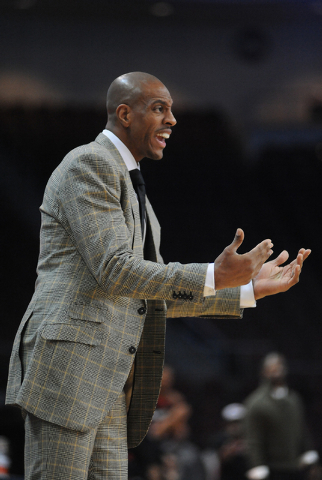 Jerome Williams could have found myriad reasons for Findlay Prep's 70-67 loss to Prime Prep (Texas) in the Tarkanian Classic on Friday at Orleans Arena.
But the Pilots' first-year coach kept coming back to the same one: Emmanuel Mudiay.
"Emmanuel Mudiay is what he's cracked up to be," Williams said. "He is a floor general, a senior leader and soon-to-be NBA player, and he was able to show his leadership and command his team to victory."
Mudiay, who signed to play for Larry Brown at Southern Methodist and is a consensus top-five player in the class of 2014, scored 12 of his 22 points in the fourth quarter to spark Prime Prep's comeback.
De'Shawn Williams had six 3-pointers and scored 26 points, and freshman Paul Washington Jr. added 14 points for Prime Prep, which is No. 7 in USA Today's preseason rankings.
"They were really able to score from deep," Williams said. "Emmanuel Mudiay took over the game in the last two minutes of the third quarter. It's not about what Findlay Prep didn't do right, it's about what the other team did well."
Kelly Oubre led Findlay Prep with 20 points, and Derryck Thornton finished with 14. Craig Victor supplied 10 points and 11 rebounds.
The Pilots led 56-50 after a three-point play by Justin Jackson with 5:48 to play before Prime Prep rallied. Washington scored to cut Findlay Prep's lead to four on the next trip down the floor, but Findlay Prep's Rashad Vaughn was called for traveling after the inbound pass.
Vaughn slammed the ball off the court and was whistled for a technical foul. De'Shawn Williams made one of two free throws to begin a 14-4 run that put Prime Prep ahead 66-60 with 55.6 seconds left. Mudiay had nine points in the surge.
Findlay Prep twice cut the deficit to one in the final 30 seconds and also had the final possession, down by three. But Mudiay's perimeter defense didn't let Thornton get off a 3-point attempt before the buzzer.
The Pilots led 20-7 early in the second quarter after a three-point play by Vaughn, but Prime Prep, with co-founder Deion Sanders in attendance, got huge contributions off the bench by De'Shawn Williams and Washington to chip away.
Williams and Washington scored 20 of Prime's 24 second-quarter points, and Findlay Prep led only 34-31 at halftime.
Contact reporter David Schoen at dschoen@reviewjournal.com or 702-387-5203. Follow him on Twitter: @DavidSchoenLVRJ.