Sean Gilmartin called up by Mets, T.J. Rivera sent down to 51s
Updated April 14, 2017 - 6:11 pm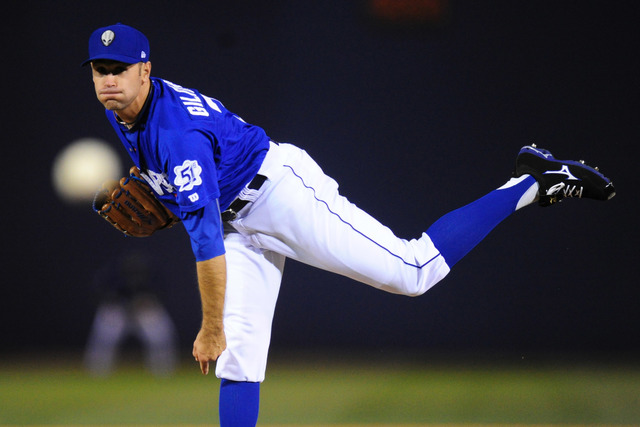 The New York Mets called up left-hander Sean Gilmartin on Friday and optioned infielder T.J. Rivera back to the Triple-A 51s.
Gilmartin, who was supposed to start for the 51s on Friday, was summoned after the Mets needed to use their entire bullpen Thursday in a 16-inning win over the Miami Marlins. Logan Taylor will start in his place for the 51s.
Meanwhile, the lefty Kyle Regnault was reassigned from Double-A Binghamton to the 51s and is on the active roster Friday. Regnault has pitched 2⅓ scoreless innings at Binghamton this season.
Rivera, who spent most of the season in Triple-A last year, will not be on the 51s' active roster Friday as he is in transit. Rivera won the Triple-A batting crown (.353) on the final day last season, edging out teammate Brandon Nimmo.
"When he comes, he's going to have to play on a regular basis, probably a little bit everywhere," manager Pedro Lopez said. "I've still got to wait from that call, talk to (director of minor league operations) Ian (Levin), see what the game plan is and what the big league team wants."
Rivera moved around the infield and even played left field for the 51s last season. He mostly played third, though, and his arrival could take some playing time away from Phillip Evans, among other people. Players have 72 hours to report when sent down from the big leagues.
Closer Paul Sewald, who was optioned to Triple-A on Thursday when outfielder Juan Lagares returned to the Mets from the disabled list, was back with the 51s and available Friday.
Contact Betsy Helfand at bhelfand@reviewjournal.com. Follow @BetsyHelfand on Twitter.