Tyler Pill pitches 51s past Albuquerque
Updated April 30, 2017 - 8:28 pm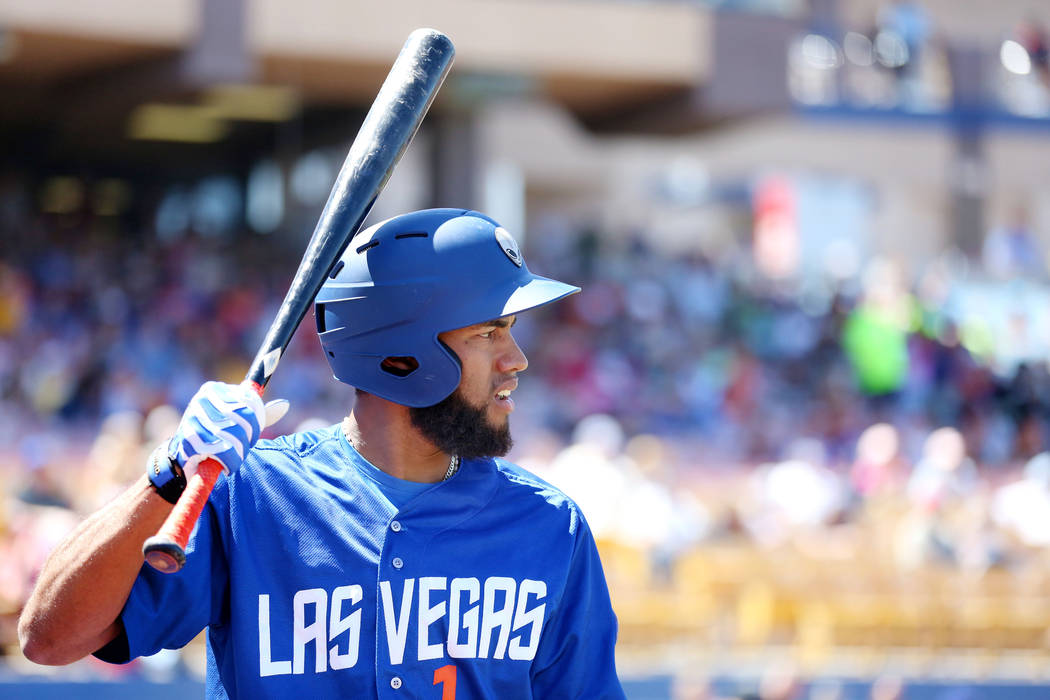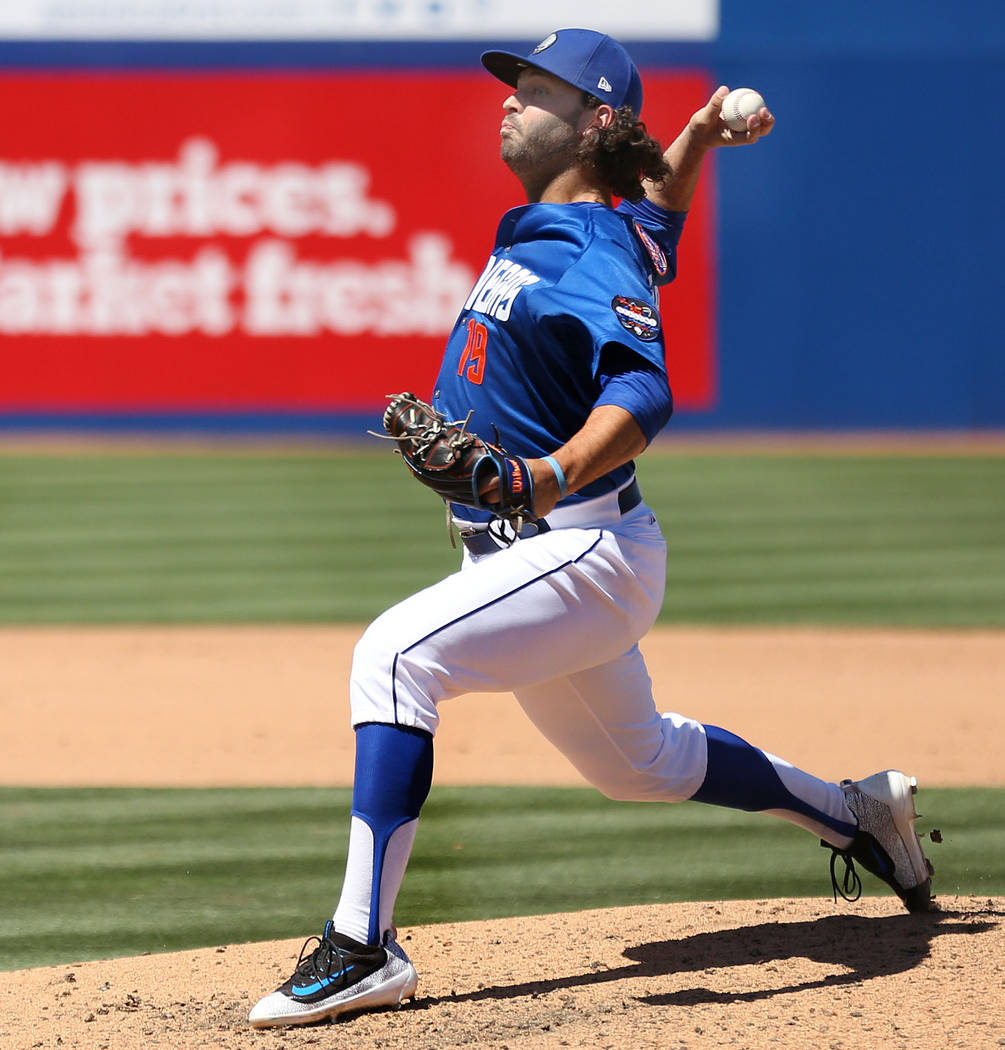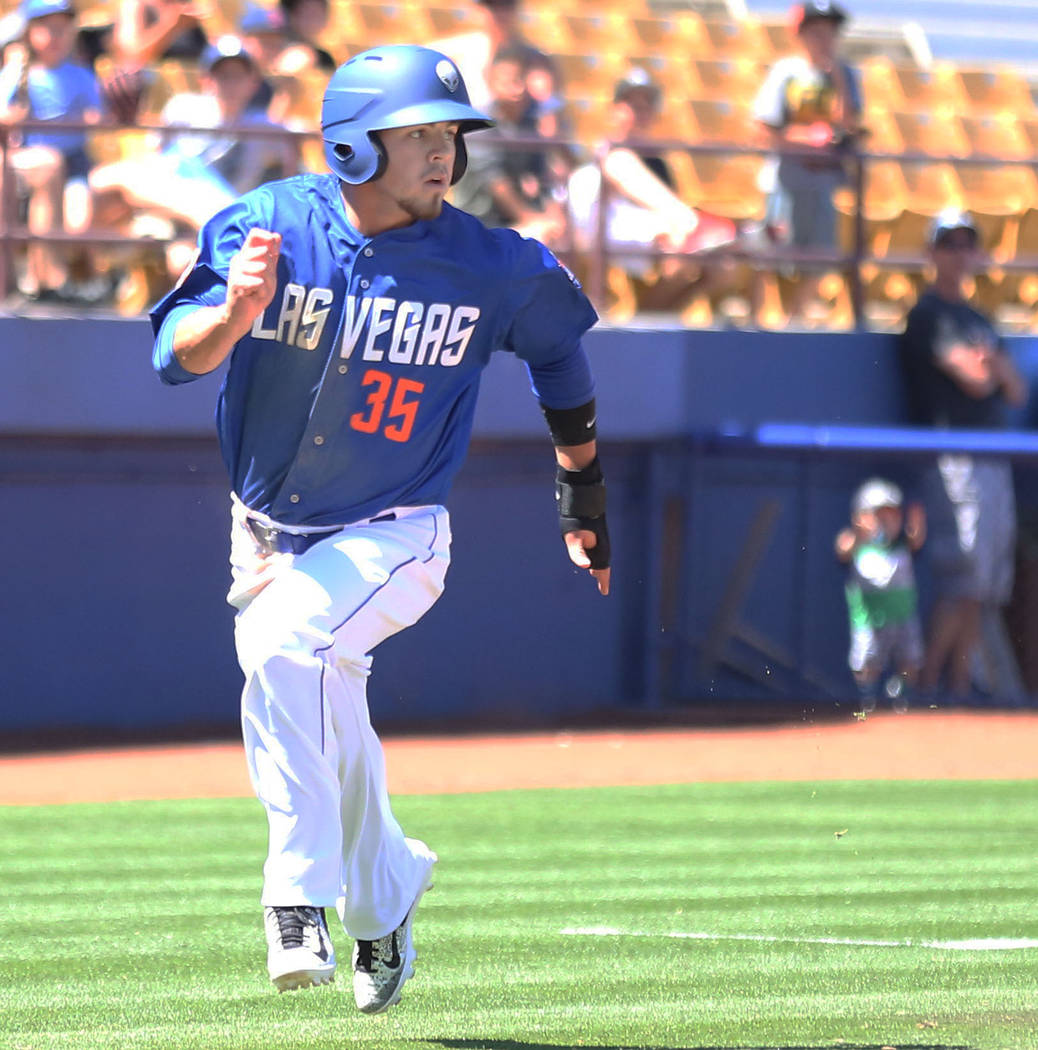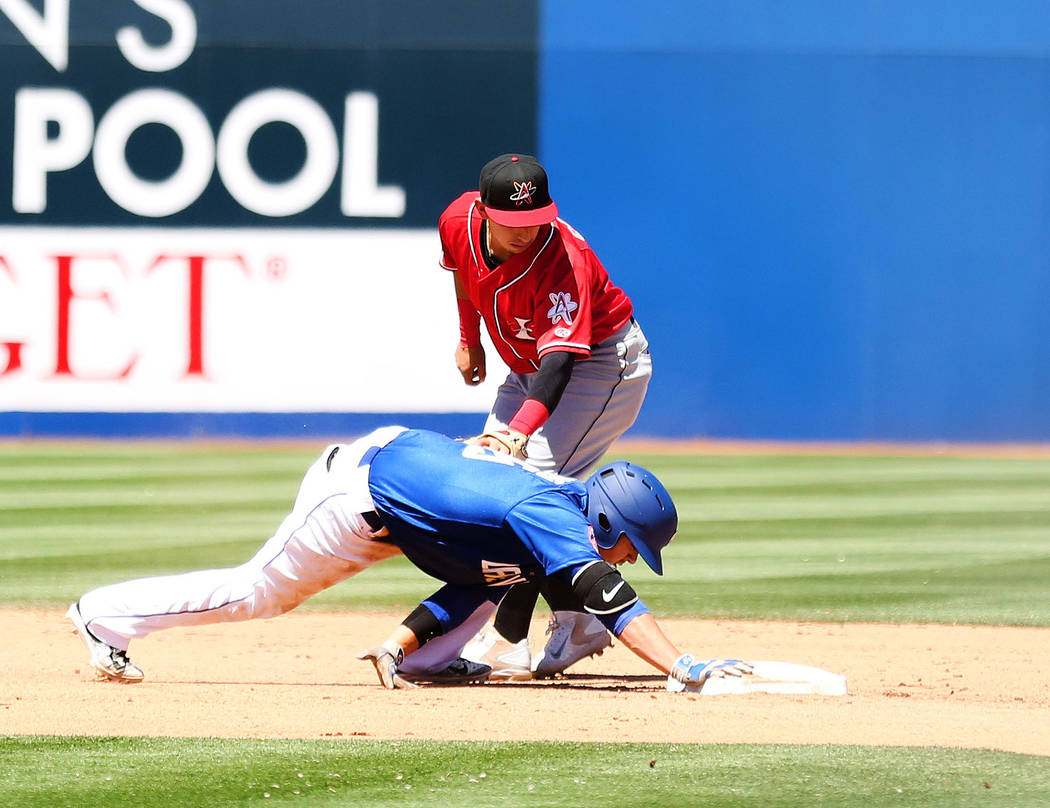 On the other side of the country, New York Mets pitching got battered for 23 runs.
It got so bad that catcher Kevin Plawecki had to come in to pitch two innings to preserve the bullpen in a game that had quickly turned into a lost cause.
At the same time, the exact opposite was happening back in Las Vegas to the Mets' Triple-A affiliate.
Starter Tyler Pill threw seven scoreless innings as the 51s (12-12) dispatched Albuquerque 2-1 on Sunday at Cashman Field.
"He worked ahead. He executed his game plan," manager Pedro Lopez said. "He pitched inside well to hitters to both sides of the plate. As long as you work ahead, I think you're going to get chases out of the strike zone and I thought that he did that today."
Pill gave up just two hits and walked a pair in the quality start.
"I think my ability to get ahead of the hitters and mix and change speeds and contrasts my pitchers worked very well," Pill said. "(I) kept them off balance and I put them in play early, which got my defense to make the plays for me."
Pill's early results provide a stark contrast to the results he's had at Triple-A in the past three years.
In one start with the 51s in 2014, he gave up four runs in 4 ⅔ innings pitched. In 2015, he went 2-7 with a 7.45 ERA in 18 games and last year, in five starts, he posted a 5.93 ERA.
When he wasn't in Triple-A, he was in Double-A, where the results were markedly better.
Lopez, who managed him in Double-A for parts of 2013-16 said he thought Pill was putting too much pressure on himself in the past.
"He's pitching the same way that he's pitched the last four years for him in Binghamton," Lopez said. "Just unfortunately the previous years whenever he came up, he was having a little tough luck, maybe too much pressure trying to maybe prove to somebody or maybe even to himself that he could pitch at this level and that's really hard to do."
He has now thrown 29 ⅓ innings this season between Triple-A and Double-A without giving up an earned run.
"The earned runs, that's not possible without the defense behind me," Pill said. "Phil (Evans) made some really nice plays out there at third base today and (Jeff) Glenn was great behind the late. The middle infielders and the outfielders, it's easy to pitch when you have those guys behind you."
Pill also got just enough offense behind him to secure his first Triple-A win of the season.
In the fourth, Travis Taijeron doubled to left, driving in Amed Rosario and an inning later, Rosario's sacrifice fly plated Glenn.
Albuquerque (11-12) scored its only run of the game in the ninth with Mike Tauchman scoring as Rosario made an error on the throw over to first.
But after a little rough patch, the 51s have had solid pitching the past two games and have been better defensively, too, beating Albuquerque on Saturday and Sunday.
"We have been playing a lot better," Lopez said. "A lot better."
Contact Betsy Helfand at bhelfand@reviewjournal.com. Follow @BetsyHelfand on Twitter.
Up next
Who: Albuquerque Isotopes at Las Vegas 51s
When: 7:05 p.m. Monday
Where: Cashman Field
Starters: Harrison Musgrave (0-1, 5.60 ERA) vs. Wilfredo Boscan (0-1, 2.50 ERA)
Next five
Tuesday: Tacoma at Las Vegas, 7:05 p.m.
Wednesday: Tacoma at Las Vegas, 10:35 a.m.
Thursday: Tacoma at Las Vegas, 7:05 p.m.
Friday: Tacoma at Las Vegas, 7:05 p.m.
Saturday: Las Vegas at Albuquerque, 6:05 p.m.
Update
Wilfredo Boscan threw six innings and gave up just one run in six innings during his last outing. His first two outings of the year were scoreless.