Basic softball looks to create its own legacy at state
Updated May 16, 2018 - 8:24 pm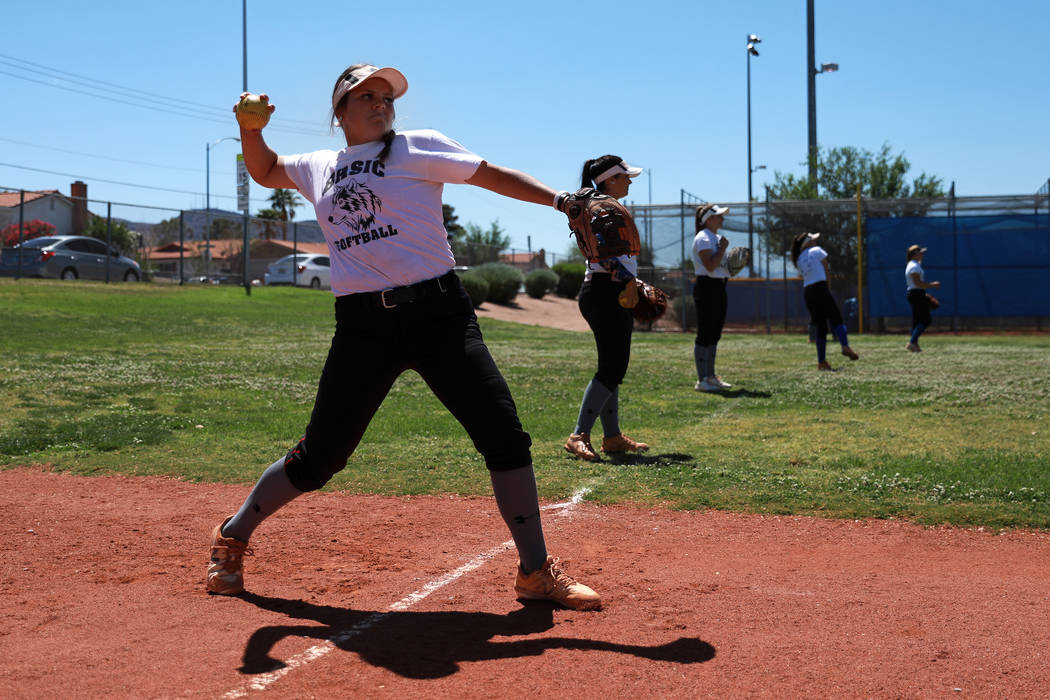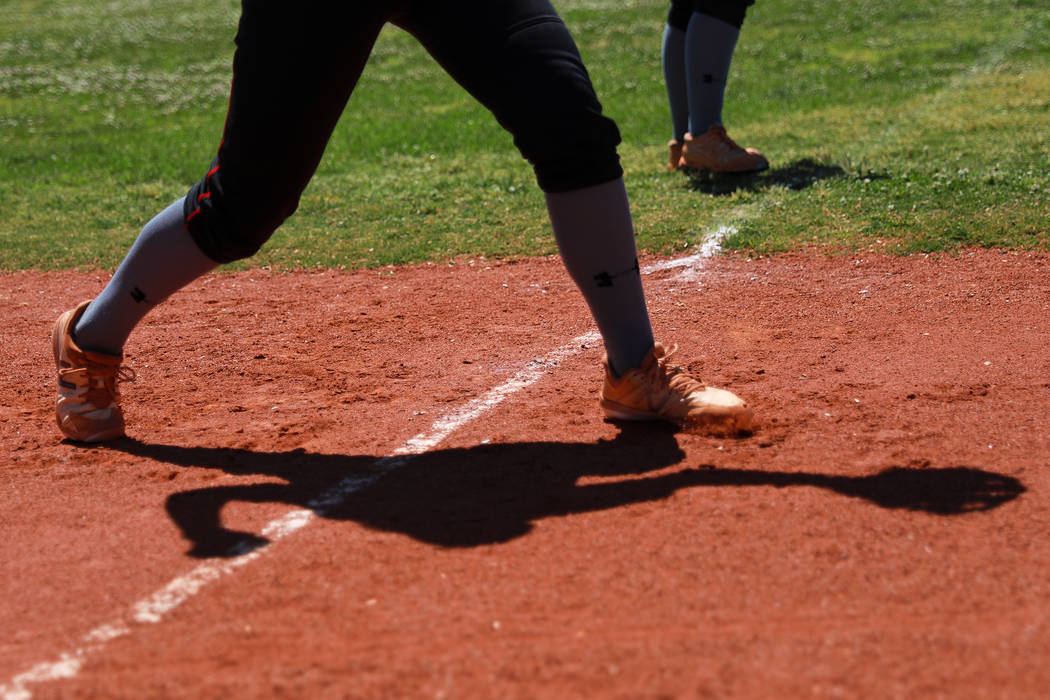 Two years ago, Mikayla Berg and Angela Santillanes sat in the stands at Bishop Manogue High School in Reno, watching their brothers win a state baseball title for Basic.
On Thursday, they'll get the chance to make their own history.
Berg and Santillanes already have helped the Wolves' softball team win the Sunrise Region title and will look to bring home a state title of their own when Basic (26-11) opens its run in the Class 4A state tournament against Douglas (22-11-1) at 2 p.m. Thursday at Manogue.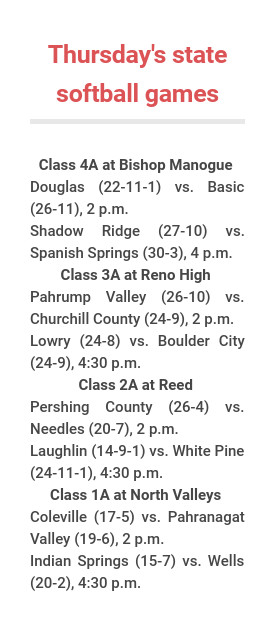 "The final play we started crying and hugged each other, and ever since then, I've always wanted to have the same feeling," Berg said. "I've always wanted to be a state champ and get a ring, just like they did."
Basic finished an improbable run Saturday, after winning five games in three days to come out of the losers bracket, and capped it with two wins over top-seeded Coronado.
But improbable doesn't mean undeserved. In the past four years, the Wolves have increased their win total from six to 15 to 19 to 26 this season. They have an established star in the circle in Shelby Basso, as well as strong pieces up and down the lineup with Berg and Sanoe Helenihi, who were named to the All-Sunrise Region first team.
And if Basic comes home with the trophy, it will be a first. The school opened in 1942 as Henderson's first high school and never has won a softball championship. Because of its age, Basic has a bigger alumni base than most schools. So when word got out that Basic was going to state, coach Lauren Taylor said she got messages from alumni she had never met.
"When you're at Basic, you do bleed blue, and it's probably because you've had five generations of people that have come through this school," Taylor said. "You don't expect that so many people are following you, but when it's Basic, you've got family coming out of the woodwork."
Spirits are high through the halls at Basic these days. The baseball team also is heading to state, and not since Reno High School in 1984 has a largest classification school won titles in both sports.
The teams are sharing a bus to Reno, and Angela Santillanes and Mikayla Berg are ready to do what Christian Santillanes and Trever Berg did two years ago.
"What an experience it would be for us, as their little sisters, to have the same experience as them," Santillanes said. "I don't think it has hit yet. It'll hit halfway to Reno."
More preps: Follow all of our Nevada Preps coverage online at nevadapreps.com and @NevadaPreps on Twitter.
Contact Justin Emerson at jemerson@reviewjournal.com or (702) 387-2944. Follow @J15Emerson on Twitter.