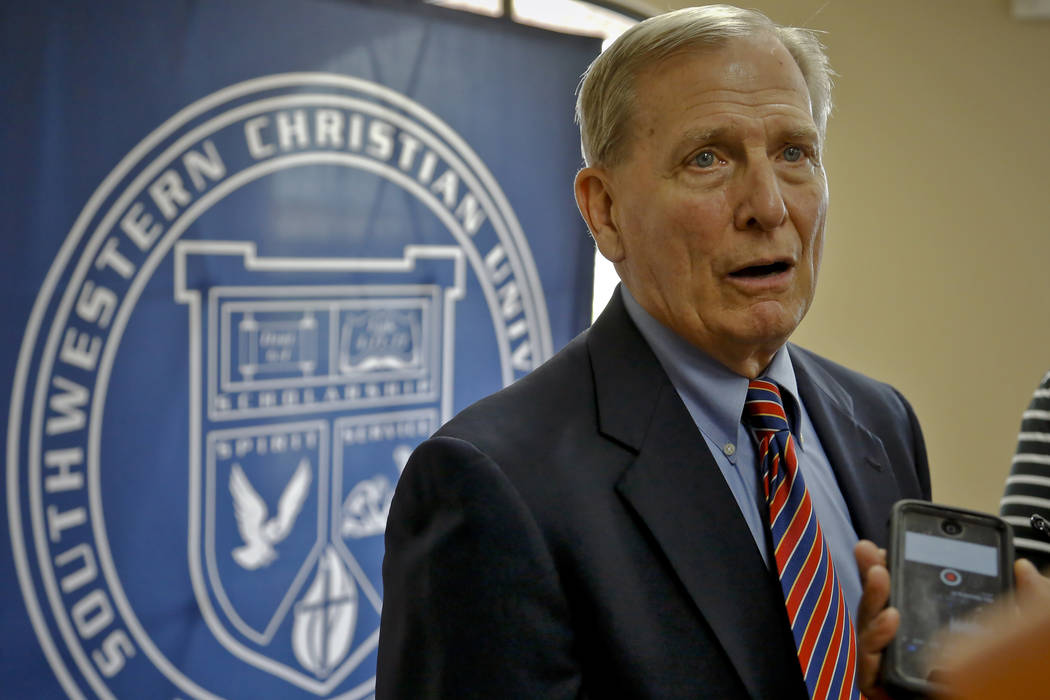 Calvary Chapel superintendent John Trevino released a formal statement to the Las Vegas Review-Journal on Tuesday afternoon regarding the school's hiring of controversial basketball coach Dave Bliss.
"Calvary Chapel Christian School believes as the Bible teaches that Christ Jesus came to save sinners (1 Timothy 1:15) and that God so loved the world that He gave His only begotten Son so that whoever believes in Him will not perish but have everlasting life (John 3:16)," Trevino wrote in an email.
"This message of hope is unique to the Gospel and provides the basis for the firm belief that God can forgive, redeem and restore any life. We are committed to pursuing excellence in spiritual growth, academics, co-curricular, extra-curricular and all aspects of a Christ-centered education."
On Monday, during the annual Nevada Interscholastic Activities Association preseason meetings at Chaparral High School, Trevino refused to answer questions about Bliss' hiring and repeated "First Timothy 1:15" as he departed the school's premises alongside the 73-year-old coach.
Bliss will serve as the athletic director and boys basketball coach at Calvary Chapel. He won 526 games at the Division I level, but has been linked to violations and cover-ups at most of his coaching stops.
Contact reporter Sam Gordon at sgordon@reviewjournal.com. Follow @BySamGordon on Twitter.
Related
Dave Bliss' past includes violations at Texas private school
Las Vegas school offers Bible verse as response to Dave Bliss hiring
League president blasts Las Vegas school's hiring of Dave Bliss