Former NBA stars, police team up to promote peace in Las Vegas — PHOTOS
October 1, 2016 - 7:13 pm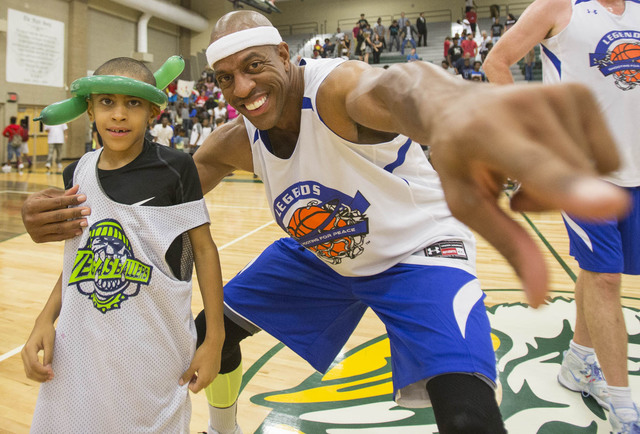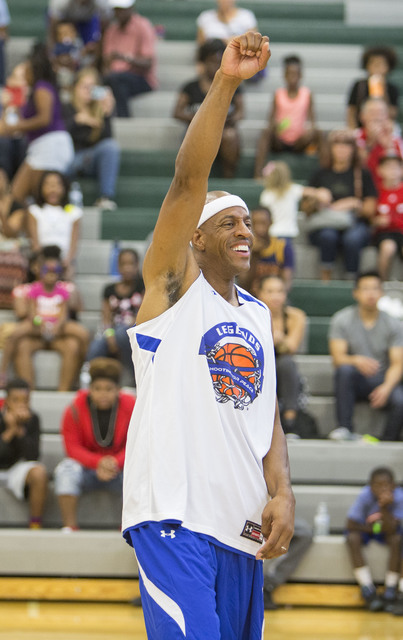 The NBA Legends Shooting for Peace basketball game between celebrity basketball players and local police officers capped a day of festivities at Rancho High School.
Celebrity players included former Toronto Raptor Jerome "Junk Yard Dog" Williams, NBA Hall of Famer Spencer Haywood and Harlem Globetrotters Warren Rosegreen and Charles Smith.
Shooting for Peace is a program led by NBA Legends to bring communities together and encourage young people to engage in peaceful activities. Preceding the game were Partying for Peace, an event including music and a free barbecue and Talking for Peace, a forum involving Henderson, Las Vegas and North Las police officers and the public.