Liberty's Julian Strawther to showcase talent on national level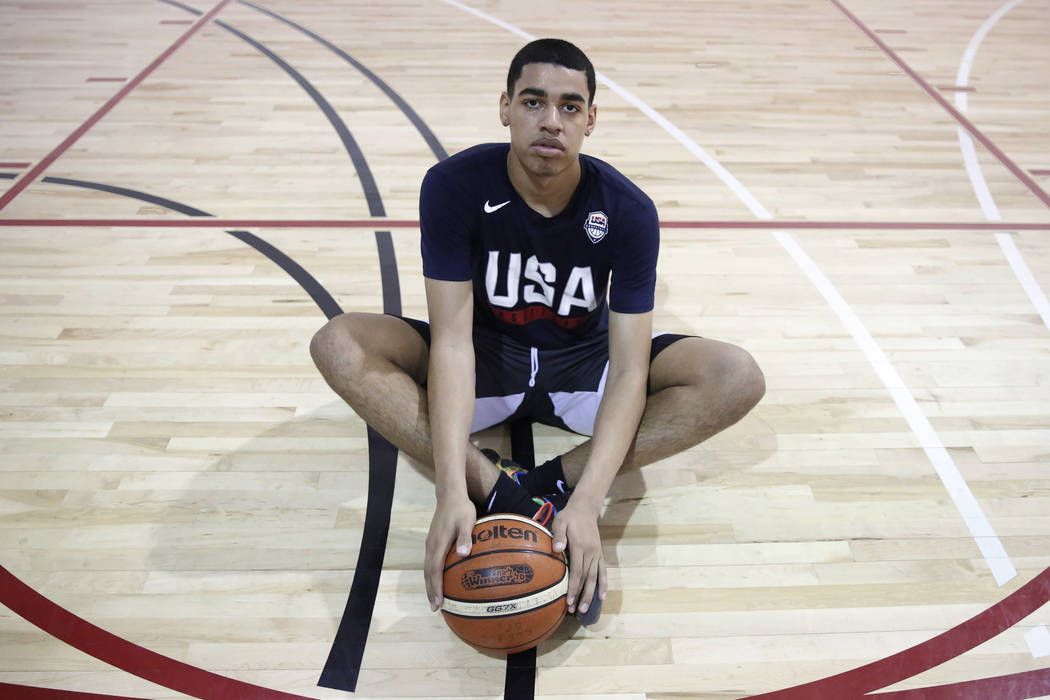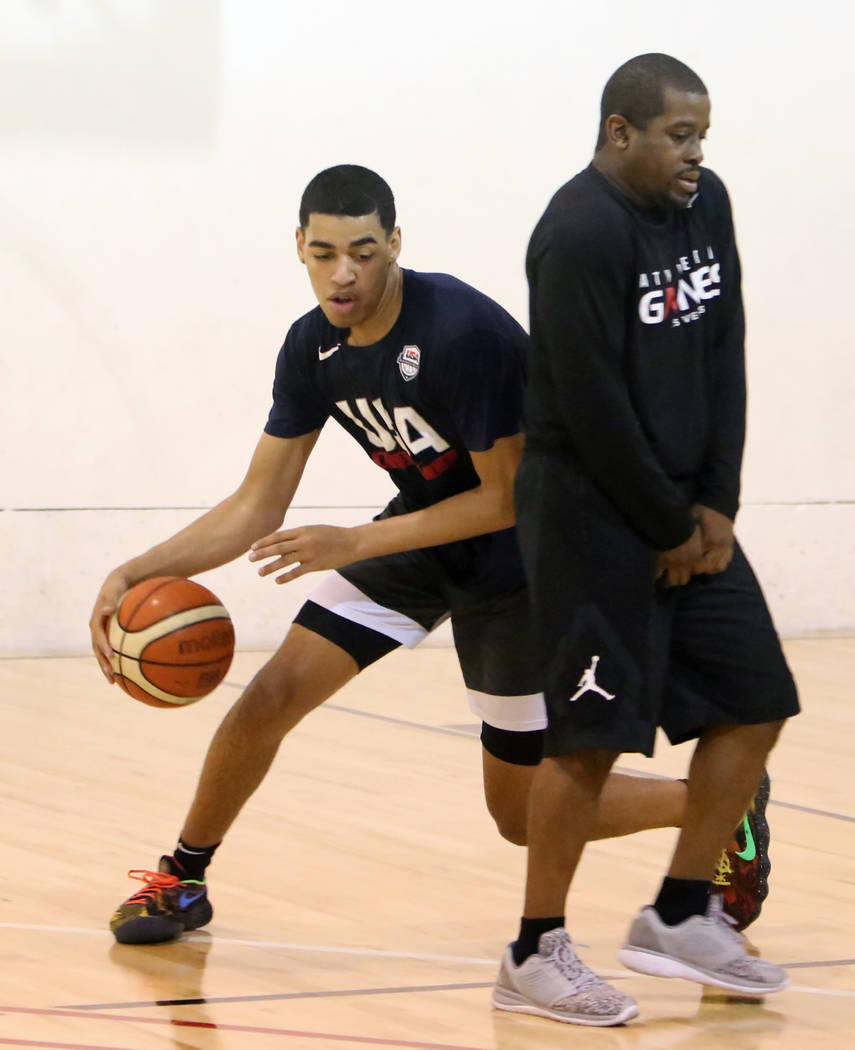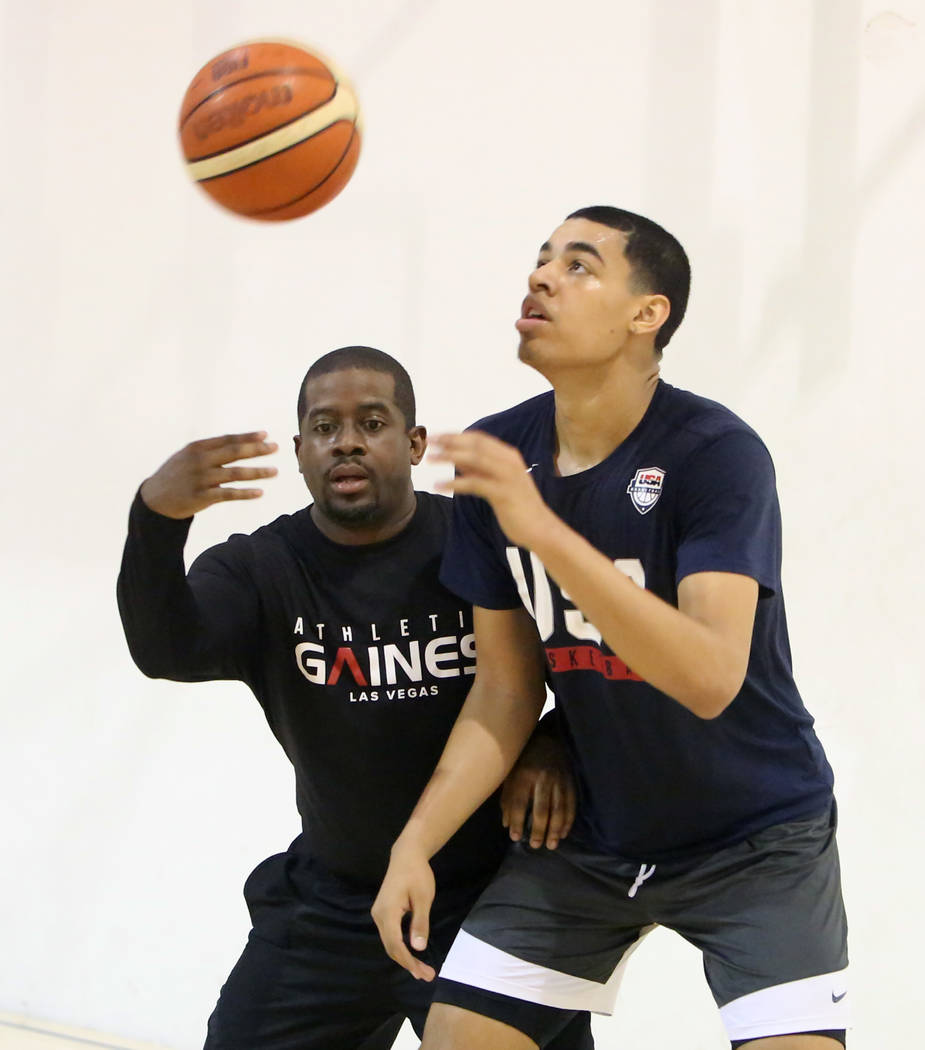 Liberty junior Julian Strawther spends his summer mornings at Athletic Gaines performance institute, fine-tuning the nuances of his favorite sport in advance of the most prestigious opportunity of his career.
He's already a five-star recruit, a prodigious scorer and the future of prep basketball in his hometown.
He wants to be the future of his country, too.
The silky, 6-foot-7-inch wing left Las Vegas on Friday for Colorado Springs, Colorado, where he'll compete alongside 29 of the nation's best players for 12 spots on USA Basketball's under-17 team.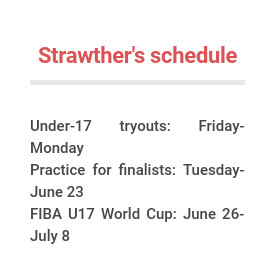 The finalists are expected to be named June 18, and they will continue to practice at the U.S. Olympic Training Center until the roster is unveiled June 23.
The 12-player team will compete in the biannual FIBA U17 World Cup in Rosario and Santa Fe, Argentina, from June 26 to July 8.
"There's no words, really," Strawther said. "When you have the opportunity to represent your country, to be in this position, it's crazy. You're representing your whole entire country for playing basketball."
Strawther actually had the opportunity to represent another country. His late mother, Lourdes, was 100 percent Puerto Rican, and representatives from the national team contacted his father, Lee, about playing for Puerto Rico.
But the younger Strawther wanted to compete against the pool of top American players, whom he thinks will bring out the best of his abilities.
"I pretty much knew for a fact I wanted to play for Team USA," he said. "Playing for Team USA is one of the biggest goals you can have as a basketball player — to be a gold medalist for my age group."
Strawther, then a sophomore, was one of 54 players to participate in USA Basketball's men's junior national team in October. Top juniors and seniors were in attendance as well, and he indicated the experience was humbling in advance of the high school season.
He averaged 23.9 points and 8.4 rebounds for the Patriots last season to cement his five-star billing and played AAU basketball this spring for the Las Vegas Prospects in Nike's Elite Youth Basketball League before shifting his focus to his individual development.
"What we've worked on so far is him becoming more cerebral and learning how to score and do different things on the floor when he's double- and tripled-teamed," said Strawther's trainer, Keith Owens, who has worked in player development for the Houston Rockets and Los Angeles Lakers.
"Now he's making a lot of those different reads … He's getting to spots on the floor a lot quicker, and he's using his length a lot more than he has in the past."
The combination of the high school season, AAU season and the skill-work have prepared Strawther for this weekend in Colorado.
He's remarkably confident in his abilities and poised enough to showcase them against the best of the best in America — and beyond.
"Even when he has rough games or a rough outing, he still feels like he belongs at that level," his father said. "He's comfortable with where he is right now, but he still has higher expectations of himself. That's what he's trying to reach."
More preps: Follow all of our Nevada Preps coverage online at nevadapreps.com and @NevadaPreps on Twitter.
Contact reporter Sam Gordon at sgordon@reviewjournal.com. Follow @BySamGordon on Twitter.