Trail Blazers top Lakers for title as NBA Summer League grows
Updated July 18, 2018 - 12:34 am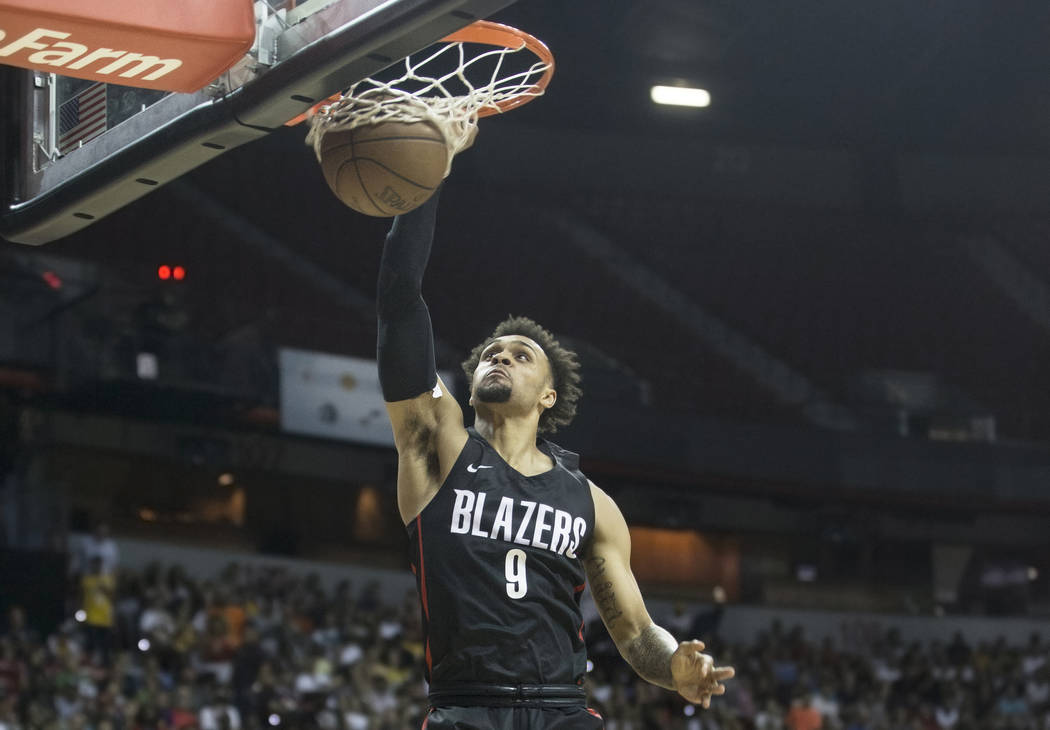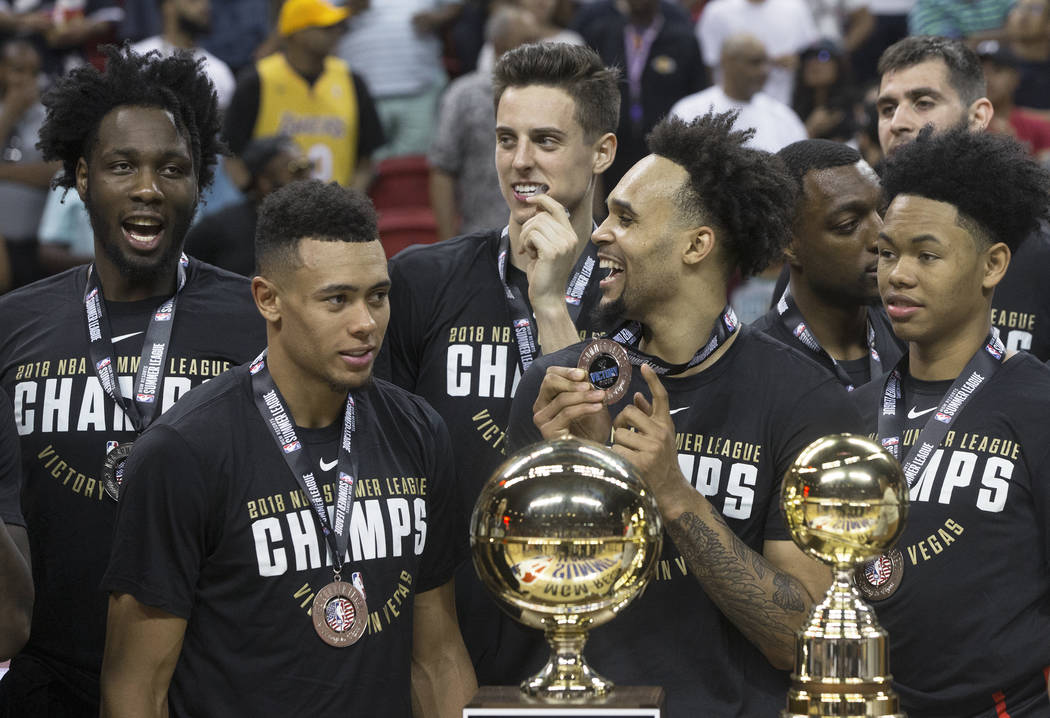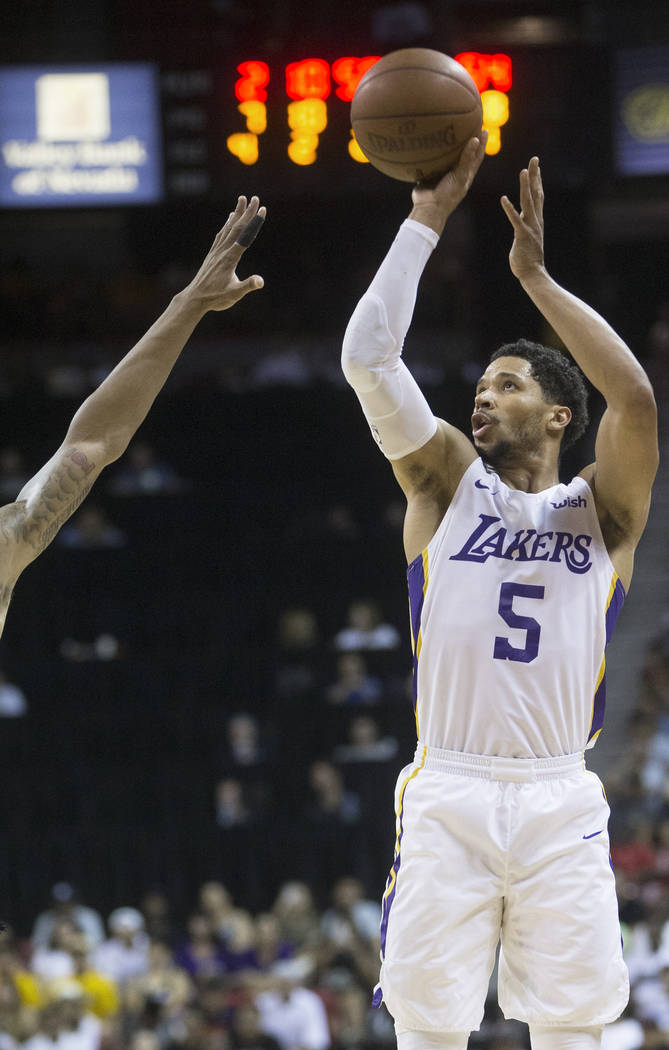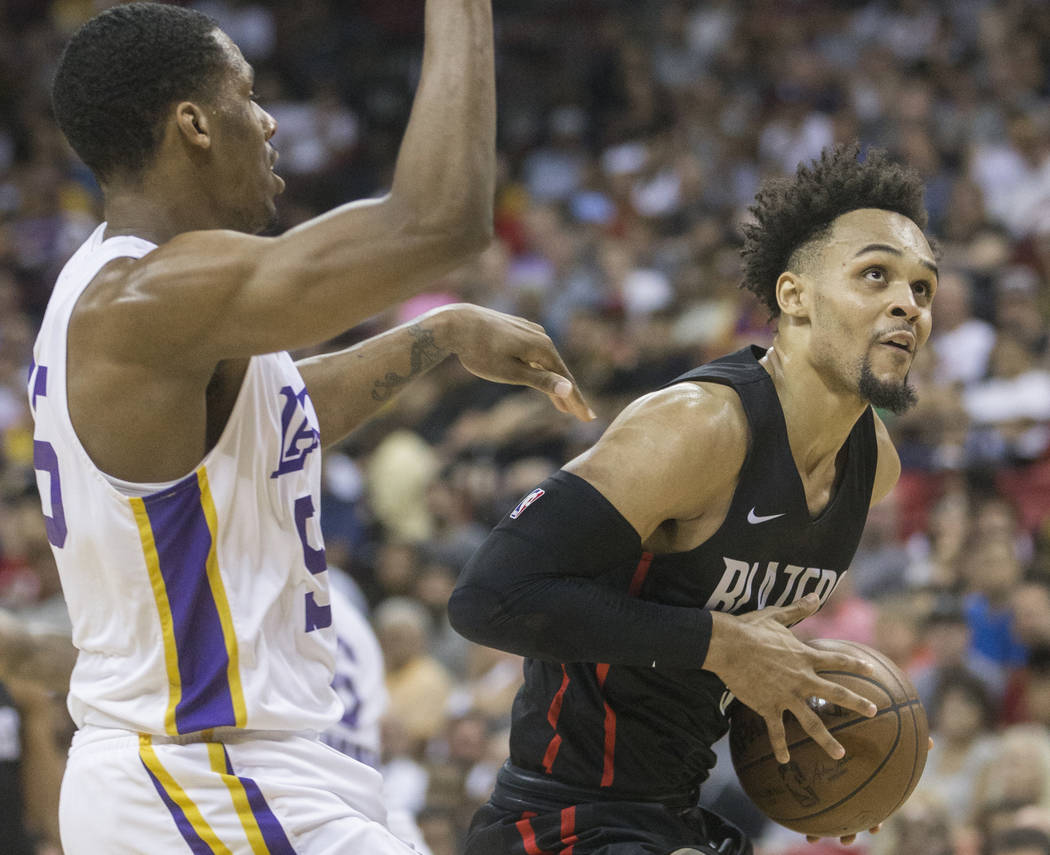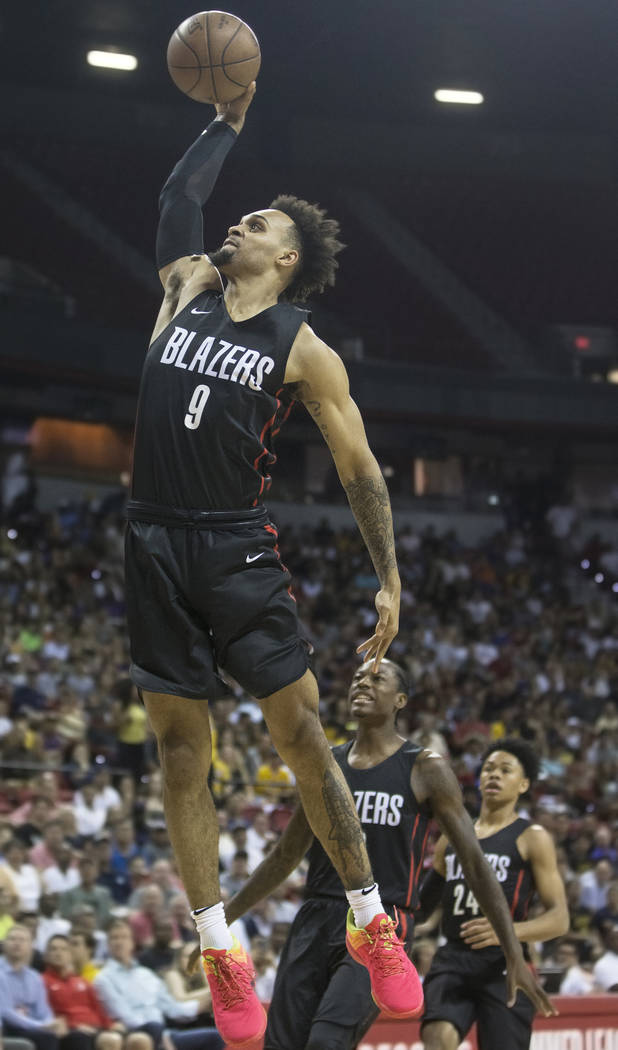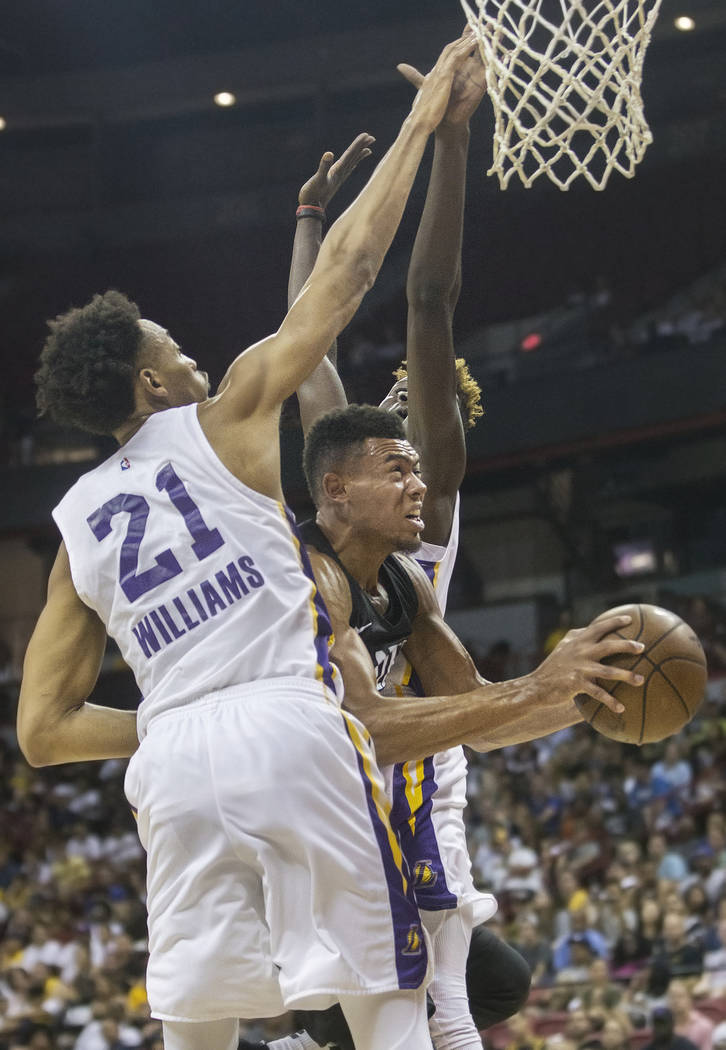 The Lakers' double-overtime victory over the Cleveland Cavaliers had ended 20 minutes earlier, and like much of the pro-Los Angeles crowd, Warren LeGarie's voice was hoarse.
Not only was Monday's 112-109 game scintillating, record crowds continued to show up at the Thomas &Mack Center and Cox Pavilion as the NBA Summer League hosted 30 teams for the first time. All of which gave LeGarie a lot to shout about.
Announced attendance reached 131,293 through the first 11 days, breaking last year's record by more than 3,000. That number settled on 139,972 after Tuesday's championship game, won by the Portland Trail Blazers, 91-73 over the Lakers.
"We were sailing in uncharted waters with 30 teams," said LeGarie, the Summer League co-founder and executive director. "The first four days were very daunting having 10 games a day. You're not always sure how to prepare for that, but we recovered nicely probably midweek. Everyone's caught their second wind, and we're finishing very, very strong."
The Summer League has been growing ever since it began with six teams in 2004, a barely noticed event even on the Las Vegas sports calendar.
Though the event already was growing significantly by 2013, Summer League organizers took it to another level that year by adding a tournament format. The Monday Lakers-Cavs game took on an added sense of drama with both teams fighting hard to win before an energized crowd.
"It's amazing how once you get into the tournament how teams respond," LeGarie said. "The pride factor. The professional factor. The idea of winning something, taking home something with all of the work that you've done. Every year, we've always had great games come the playoffs. This was as good of a game as I ever remember seeing."
LeGarie and his staff will take what they've learned from this year and apply those lessons for next summer.
In some ways, they've been incredibly fortunate the past two years.
Last year, it was the Lonzo Ball hype/sensational passing/family circus combined with the Lakers, an iconic franchise with legions of fans who live in Southern Nevada and those in Southern California willing to make the four-hour drive to watch exhibition basketball.
Plus, the Lakers won the Summer League championship.
Organizers made the Lakers the prime-time team of this year's event, and the team did not disappoint in going undefeated to reach the title game.
How the Lakers perform going forward is out of control of the organizers, who must hope the event is strong enough on its own to overcome any L.A. downturn.
Organizers now hope they can draw fans and generate interest, even if the Lakers hit a bit of a downturn next summer.
"As much as we are star-centric, it's still ultimately great basketball," LeGarie said. "So people know they're going to get entertained. They know they're going to get a quality product regardless of who the star is. I think that's the thing that we've pushed for a long time, and it seems it's taken root."
If the event continues to grow, perhaps a decision will have to be made one day whether to stay at UNLV or move down the street to T-Mobile Arena and the MGM Grand Garden Arena.
"I can't get that far ahead right now," LeGarie said. "We are so happy with not only the (T&M) building, but the people who support the building.
"It's hard to turn away from a place that makes you feel so welcome and, more importantly, gets the job done."
More NBA Summer League: Follow coverage online at reviewjournal.com/summerleague and @RJ_Sports on Twitter.
Contact Mark Anderson at manderson@reviewjournal.com. Follow @markanderson65 on Twitter.
NBA Summer League
2004 — Debuted with six teams participating.
2013 — Went to a tournament format following round-robin play.
2015 — Becky Hammon, the first female Summer League coach, led the San Antonio Spurs to the championship.
2017 — An announced then-record 127,843 fans watched the 11-day event.
2018 — All 30 teams are competing and all 82 games are on TV, and the total attendance set a new mark with 139,972 for the 12-day event.