Ex-Centennial standout, 2-time player of year, settles in at USC
Updated March 1, 2023 - 11:45 pm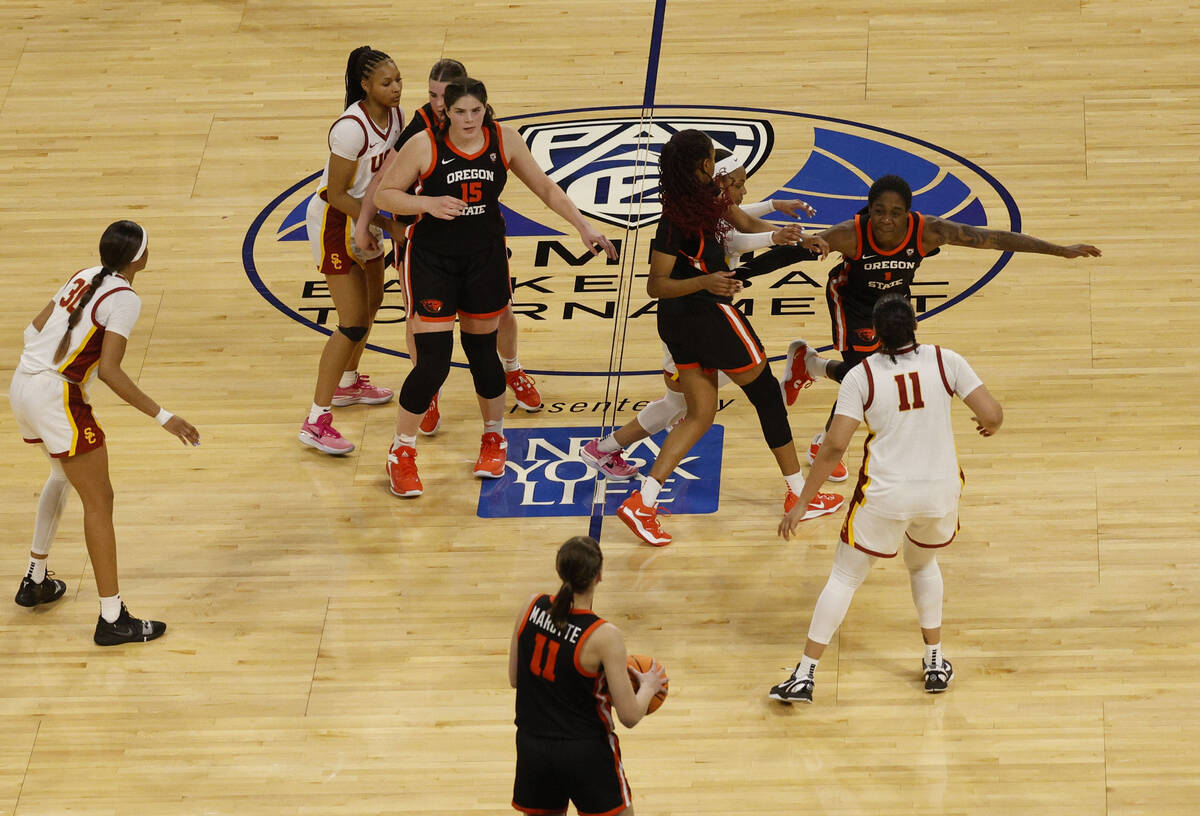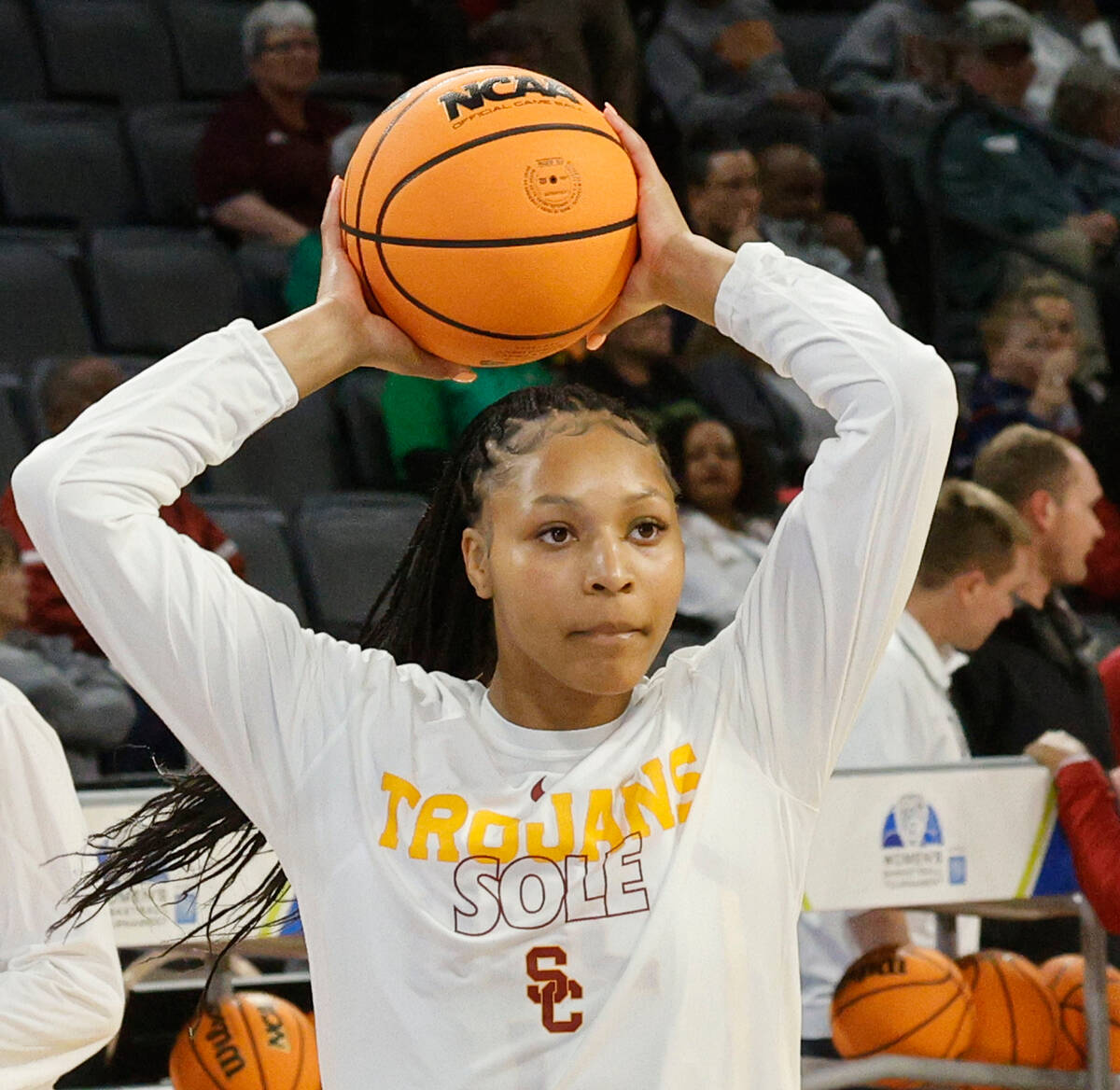 Her iPhone was buzzing well before she could tweet that she'd be leaving Oregon's women's basketball program.
Former Centennial standout Taylor Bigby had entered the transfer portal, igniting an influx of text messages and telephone calls from college coaches who coveted her five-star set of skills.
"It was all over Twitter the second it happened," said Bigby, now a 6-foot-1-inch redshirt freshman guard at Southern California. "My phone was blowing up how it was when I was in high school, when coaches could call you."
Among the callers was USC coach Lindsay Gottlieb, who previously recruited Bigby as California's coach and successfully re-recruited her to join the Women of Troy. Nevada's two-time Gatorade Player of the Year plays a pivotal role for the rebuilding Trojans, who earned the No. 6 seed this week in the Pac-12 tournament at Michelob Ultra Arena and project as an NCAA Tournament selection.
USC lost to No. 11 seed Oregon State 56-48 in a first-round game Wednesday.
In her first season at USC, Bigby has played in 29 games, logging seven starts and averaging 18 minutes while shooting 37.5 percent from 3-point range and doubling as a versatile defender.
"I knew she was always a complete player, a winning player with a really multifaceted skill set," said Gottlieb, an assistant with the NBA's Cleveland Cavaliers from 2019 to 2021. "We're trying to build a culture, a championship program, and she's someone you want, regardless of what her role ends up being."
A top prospect in the high school class of 2021, Bigby battled nagging ankle injuries during her freshman season and struggled to find a fit with the Ducks. She played in nine games and averaged 10.6 minutes, figuring last spring that she could find a better fit elsewhere.
Though stressed about a lack of game tape and production, Bigby had no shortage of suitors and toured Florida, Texas Tech and UNLV before visiting USC.
"I didn't want to do what I did when I committed to Oregon. I literally went to Oregon and committed," Bigby said. "I made sure that I saved SC for last so I could see and hear what everybody had to say."
Bigby committed to Gottlieb, with whom she still felt a connection dating to their prior recruiting conversations. The proximity to Las Vegas was an additional luxury, creating an easy commute for her family and friends.
Primarily a point guard, Bigby has adjusted to a complementary role at USC that involves floor spacing and activity off the ball. To prepare, she focused on refining her 3-point shooting accuracy, developing confidence during the offseason by making more than 500 triples per day during workouts.
"There's a lot of things she can do on the court," Gottlieb said — like attack a closeout, create in transition and defend players with different profiles. "She can be a foundation player of where we want to go."
Bigby didn't play last year in the Pac-12 tournament and said she's grateful for the role she has played for the Trojans.
She has settled in as the top reserve for USC's most successful team since 2013-14 and welcomed more than 20 family members and friends Wednesday to Mandalay Bay.
"That by itself is just a blessing," Bigby said, recalling that she didn't finish the 2021-22 season amid the injuries. "To be a part of it … it's been an amazing experience"
Contact Sam Gordon at sgordon@reviewjournal.com. Follow @BySamGordon on Twitter.