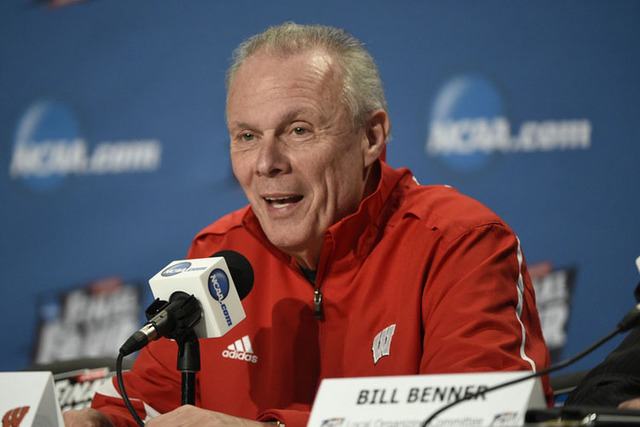 Wisconsin coach Bo Ryan announced Monday he will retire after the 2015-16 season.
The 67-year-old Ryan, who is coming off back-to-back Final Four appearances, said he considered retiring after the Badgers lost in the national championship game to Duke. Athletic director Barry Alvarez then told him to take some time to think about it.
Ryan said he will coach this season before stepping down and hopes longtime assistant Greg Gard succeeds him.
"Back in the spring, in the days after the national championship game, Barry Alvarez and I discussed the possibility of me retiring," Ryan said in the statement. "I've always been told that is not a decision to make right after a season is completed. Barry thankfully encouraged me to take some time to think about it and I have done that. I considered retiring this summer or coaching one more season.
"I've decided to coach one more season with the hope that my longtime assistant Greg Gard eventually becomes the head coach at Wisconsin. I am looking forward to another year with our program, including our players, my terrific assistant coaches, our office staff and everyone who supports Wisconsin basketball here in Madison, around the state and across the country."
The Badgers knocked off the undefeated Kentucky Wildcats in the national semifinals before losing to Duke in the title game.
Ryan took at Wisconsin after Dick Bennett left in 2001. He is is 357-125 in his 14 seasons at Wisconsin.
Under Ryan, the Badgers secured 14 NCAA berths and advanced to the Sweet 16 seven times.
Prior to Wisconsin, Ryan spent two seasons at Milwaukee and was at Division III Wisconsin-Plattville for 15 seasons.
Ryan, a native of Chester, Pa., has an overall coaching record of 740-228 in 31 seasons.