Casinos prepare for Supreme Court ruling on sports betting
Updated January 15, 2018 - 5:00 pm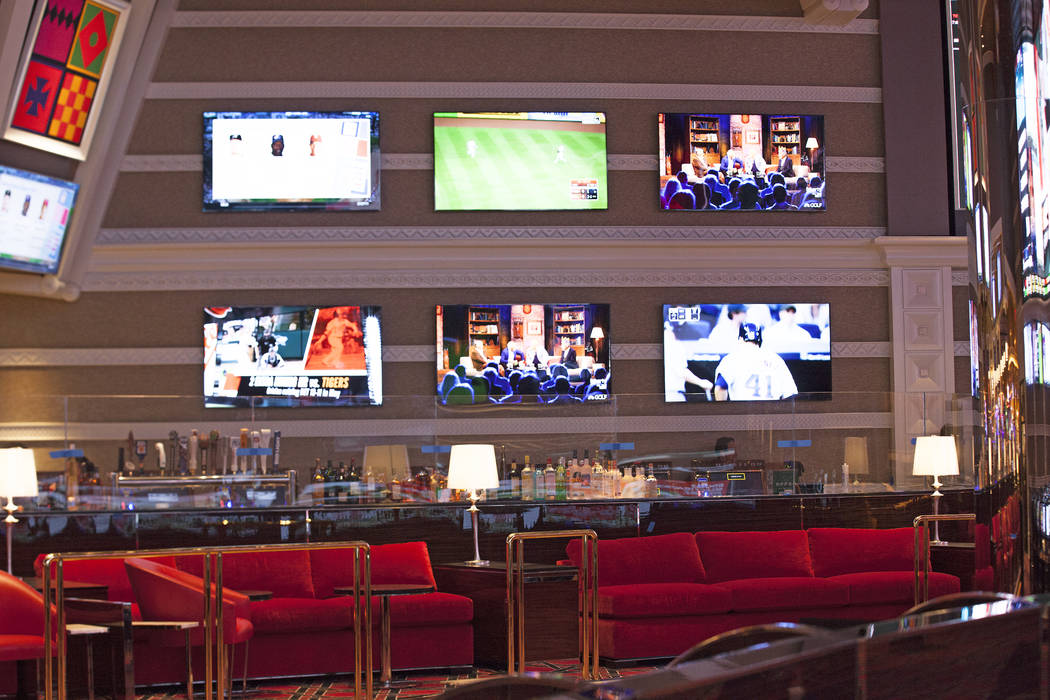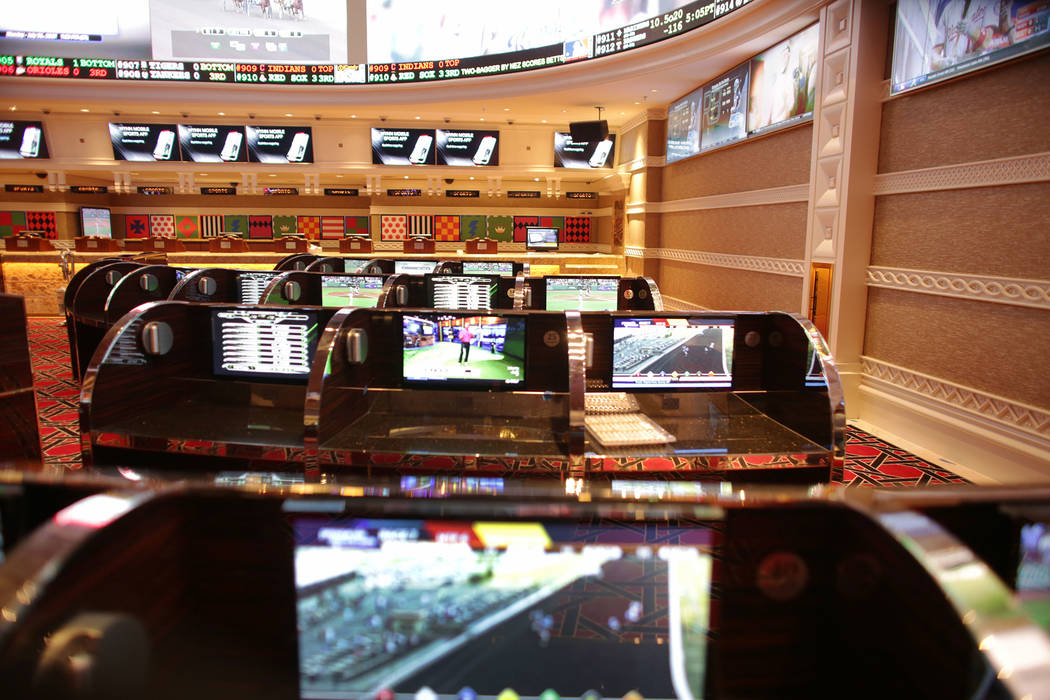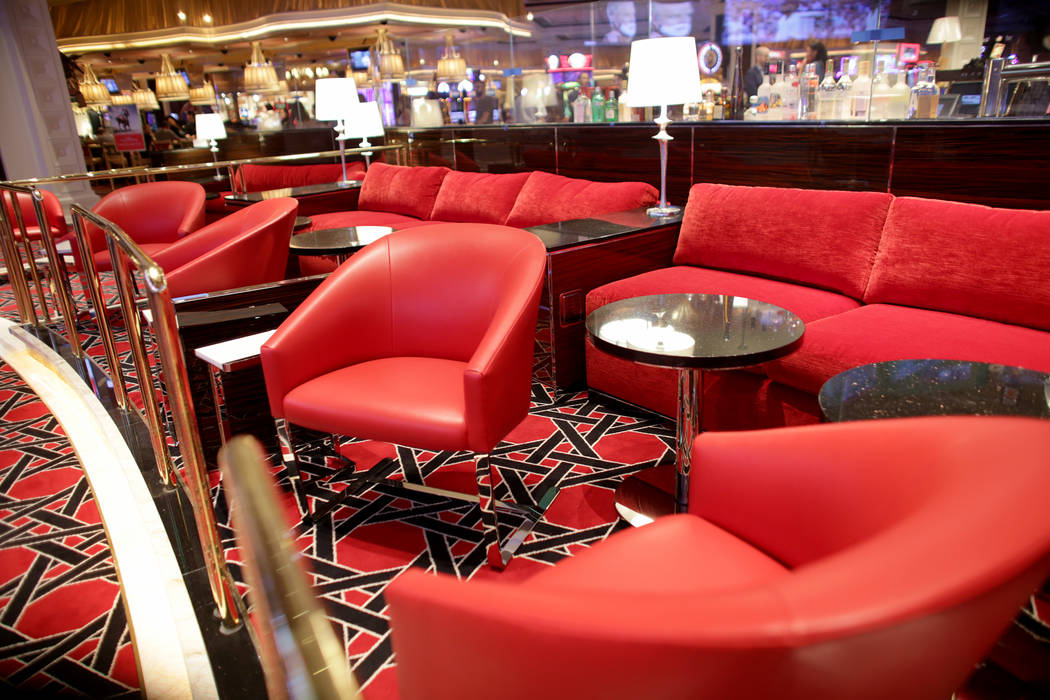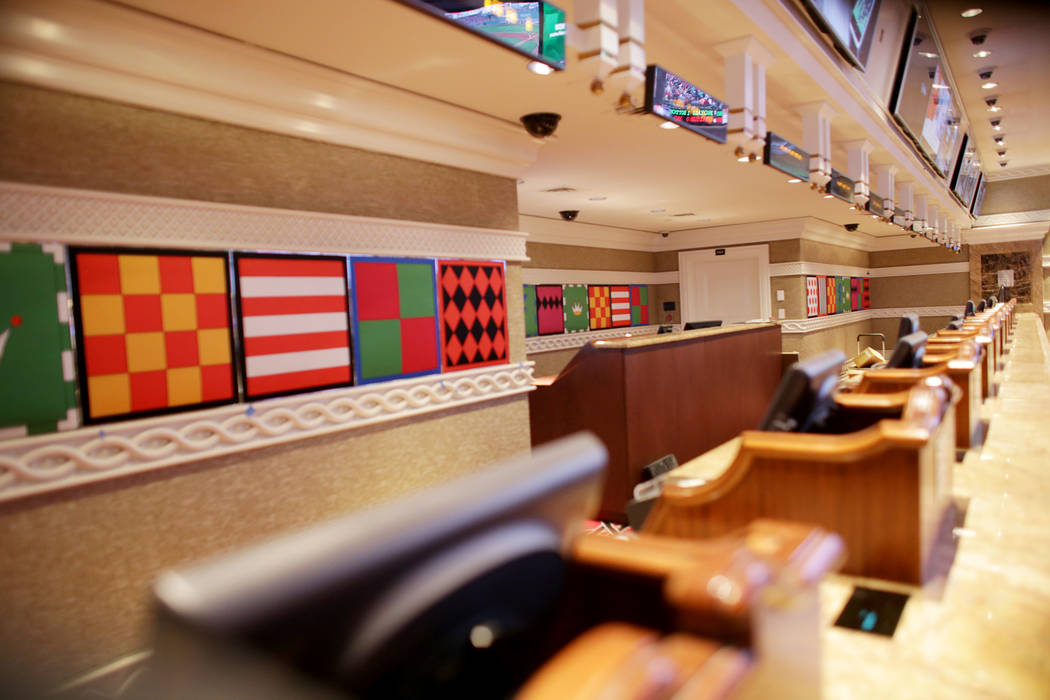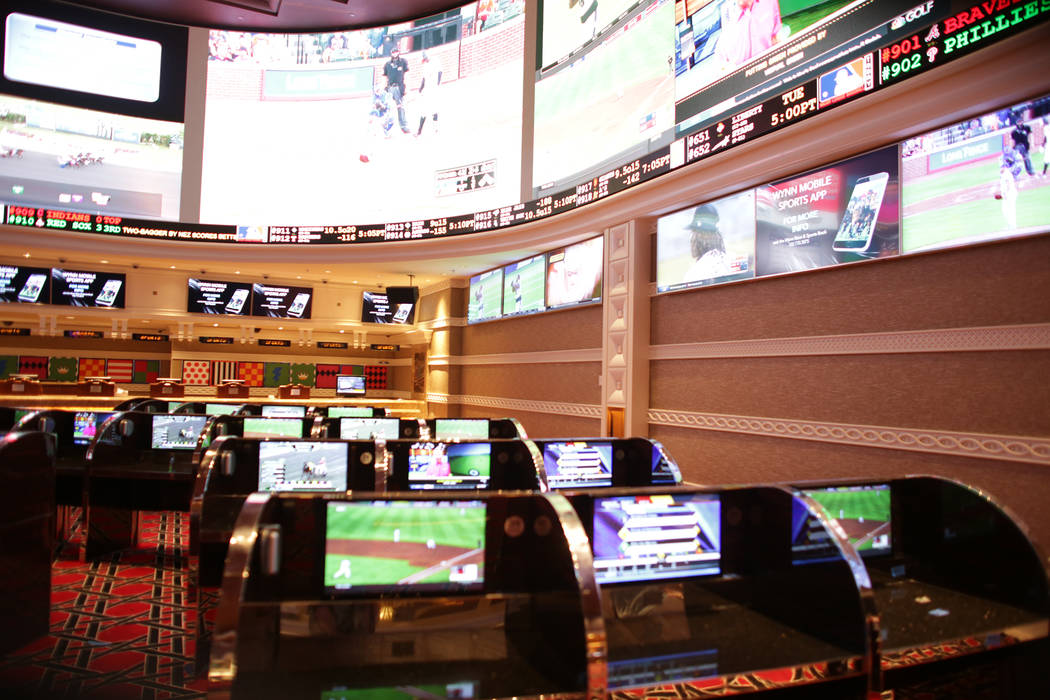 At least 18 states are poised to introduce bills this year to regulate sports betting, according to a new report.
Of those, the report by Eilers & Krejcik Gaming suggests 12 have a good chance of enacting legislation.
"I believe if the U.S. Supreme Court makes a decision that allows states to move freely on this issue, I think they'll take them up on that offer," said Chris Grove, managing director of Eilers & Krejcik Gaming in Las Vegas.
The U.S. Supreme Court is expected to decide by June on a case brought by New Jersey that seeks to overturn a ban on sports betting in all but four states: Delaware, Montana, Nevada and Oregon.
States and private companies abroad and in the U.S., including Las Vegas-based casino operators, are working to position themselves for a favorable ruling, Grove said.
"I think any casino with any sort of regional footprint in the U.S. is looking at this issue seriously," he said.
Local impact
MGM Resorts International stands to be one of the most affected by the court ruling.
"When you start looking at where MGM is active, this is a live issue in most of them."
Aside from Las Vegas, MGM has casinos in New Jersey, Mississippi, Maryland and Michigan. All of which — excluding Maryland — are states in which Grove and his colleagues predict lawmakers will enact legislation to regulate sports betting this year.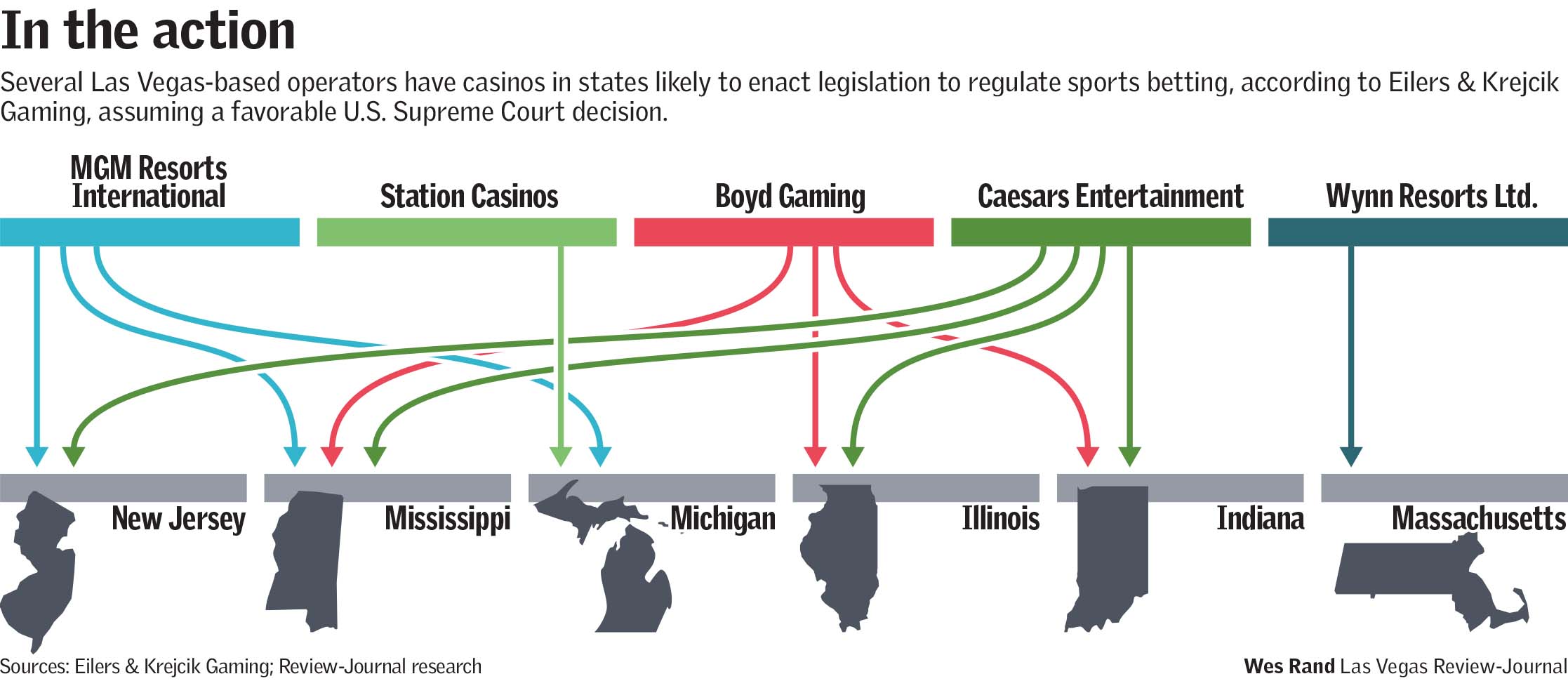 Mississippi lifted a prohibition on sports wagering last year with a fantasy sports bill.
Mississippi state Rep. Scott DeLano told the Biloxi Sun Herald newspaper last June that the Legislature made "modifications to (the) Gaming Control Act that would allow for the Gaming Commission to regulate sports betting if it were ever to be overturned at the federal level."
Lawmakers in Michigan are currently considering passing online poker legislation.
MGM
According to CDC Gaming Reports, MGM Resorts International Vice President of Race and Sports Jay Rood told an audience at the Sports Betting USA conference in New York City last November that he was headed to the company's Borgata resort in Atlantic City to "scout what we're going to do down there" with regards to a sports book.
According to Legal Sports Report, Rood said in an interview that the company has already had "preliminary discussions" about legal sports betting in several of the jurisdictions in which it has casinos.
Gordon Absher, vice president regional industry affairs for MGM Resorts International, told the Review-Journal Monday that "any discussions of sports book operations outside of Nevada is simply due diligence on our part."
Grove said it's smart business for MGM to be prepared to move quickly.
"Let's say the Supreme Court comes back with a decision in June. New Jersey has already indicated it's ready to move," Grove said. "New Jersey could be up and running within a year."
MGM already has a race book at Borgata, which is slated to undergo a $7 million upgrade.
"Reports of a sports book at Borgata are premature. Like other operators, we await the ruling of the Supreme Court," Absher said.
Las Vegas Sands Corp., Station Casinos, Boyd Gaming Corp., Caesars Entertainment Corp. and Wynn Resorts Ltd. also have properties in states that have already enacted legislation to regulate sports betting or have properties in states the report found are well positioned to do so this year.
"While we have been supportive of the efforts and the leadership role played by the American Gaming Association, we don't have comment regarding the potential impact on our property in Pennsylvania," Las Vegas Sands spokesman Ron Reese said Monday.
Spokesmen at Station Casinos and Wynn Resorts Ltd. declined to comment, while spokesmen at Boyd Gaming and Caesars did not respond to a request for comment.
What competition
Grove said he doesn't see an expanded regulated sports betting market as a threat to Las Vegas.
"The expansion of casinos didn't hurt Nevada gaming revenue. You don't have to drive very far to California to find a place where you can gamble, yet every weekend there are often more California license plates than Nevada license plates at any given red light," Grove said. "Las Vegas is a destination in a way that regional casinos will never really be, and I think that extends to sports betting."
Expanded competition in the sports betting market could elevate the experience for the consumer, Grove said.
"When there's more money on the table, that's when you'll see competition between suppliers that leads to innovation," he said.
The mobile betting product in the U.S. lags behind the sophistication in the United Kingdom, for example, he said.
"All of those things will improve and then you'll see those improvements filtered back to Las Vegas, or have their genesis here."
The Review-Journal is owned by the family of Las Vegas Sands Corp. Chairman and CEO Sheldon Adelson.
Contact Nicole Raz at nraz@reviewjournal.com or 702-380-4512. Follow @JournalistNikki on Twitter. Review-Journal staff writer Todd Prince contributed to this story.
The case
At issue in the case is the congressional ban on sports wagering known as the Professional and Amateur Sports Protection Act of 1992, or PASPA. Four states with sports gaming were grandfathered by PASPA and not included in the ban: Nevada, Delaware, Montana and Oregon. Only Nevada proceeded, which is why today the only legal sports bets in the United States are in Nevada.
In 2012, New Jersey lawmakers authorized sports betting, directly challenging the federal law. The four major professional sports leagues and the NCAA sued, and the state lost in court. In 2014, New Jersey tried a different tactic by repealing laws prohibiting sports gambling at casinos and racetracks. It lost again in court.
Since PASPA passed, New Jersey has challenged the ban six separate times in lower courts, up to the 3rd Circuit Court of Appeals, which affirmed the rulings.