Hulk Hogan's lawyer representing RJ Bell in $10M lawsuit against Deadspin
Updated June 24, 2017 - 12:26 pm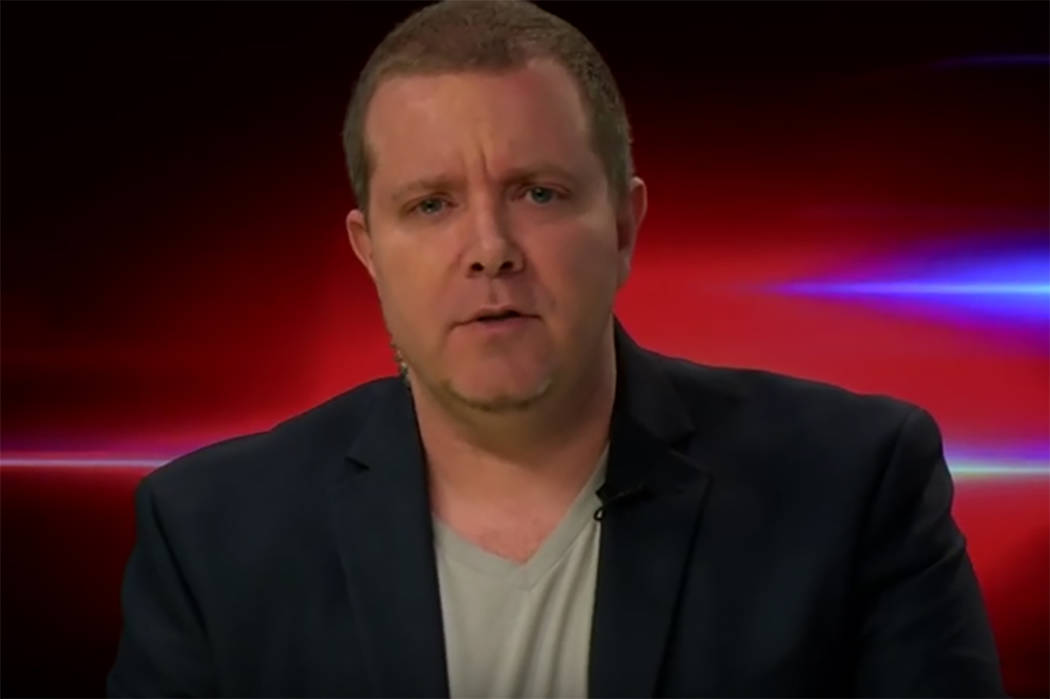 RJ Bell, the Las Vegas-based founder and CEO of the sports betting website Pregame.com, is suing Deadspin for $10 million for defamation over a story the sports website posted in June 2016.
Bell, whose real name is Randall James Busack, is being represented by Charles Harder, the lawyer who helped Hulk Hogan win a $140 million judgment in his invasion of privacy lawsuit against Gawker over the publishing of a sex tape. Hogan, a former pro wrestler whose real name is Terry Bollea, reached a $31 million settlement in November with the gossip website, which filed for bankruptcy in June 2016 and was sold to Univision in August for $135 million.
Bell and Harder filed the lawsuit Thursday in New York Supreme Court against new Deadspin owner Gizmodo Media Group — which is owned by Univision — and Ryan Goldberg, who wrote the long-form story on the sports-betting tout industry titled "How America's Favorite Sports Betting Expert Turned A Sucker's Game Into An Industry."
Pregame's complaint states that "the story contains false and defamatory statements that plaintiffs profit from their customers' betting losses (a practice considered by many in the sports prediction industry to be particularly egregious) and are paid by sports books."
The complaint then cites the following excerpt from the story, which Goldberg spent more than a year reporting: "It's a can't-miss business plan, and it pays off twice. First when customers buy the picks, and again when they fork over their money to sports books on those losing bets. This might explain why Pregame is so generous with discounts like 'bulk dollars' and half-price coupons, and why Bell trumpets the savings of subscriptions over single-game purchases. Pregame has every incentive to keep buyers in the fold, and keep them betting."
The complaint counters that Pregame and Bell have had no financial dealings with any online sports book since 2008. It also states that the story presents incorrect won/loss records of multiple Pregame handicappers while claiming that "Deadspin.com's philosophy and practice is to publish false scandal, for the purpose of profit, knowing that false scandal drives readership, which in turn drives revenue, and without regard to the innocent subjects of their stories whose careers are destroyed in the process."
Goldberg declined comment, and David Ford, head of communications for Fusion Media Group — a division of Univision — said via email Saturday morning that the company has not been served and has no comment at this time.
If Bell wins the lawsuit, he said in a statement that UNLV journalism students will benefit: "Pregame.com … considers sacred the protections provided by the U.S. Constitution to the practice of journalism. It's my related belief that any journalist who maliciously lies must be held responsible. Not only because punishment is just in such cases, but more importantly because such disregard for journalist standards places the future rights of honest journalists at risk.
"A trustworthy press is more important than any individual — and is also more important than any aggrieved party receiving full financial satisfaction. I strongly believe that — even if that aggrieved party is me and my company. Thus, all monies received by Pregame personally from the author of the disputed story … will be 100 percent applied to the creation of scholarships for journalism students attending the University of Nevada, Las Vegas."
Silicon Valley billionaire Peter Thiel helped bankroll Hogan's lawsuit against Gawker Media Group because he reportedly wanted to put it out of business after it published a 2007 story with the headline "Peter Thiel is totally gay, people."
Bell declined comment on whether Thiel was financing his lawsuit. But he said in a statement, "The legal system makes candor concerning an ongoing case too risky. Because of this reality, when it comes to commenting on any specifics related to our $10 million case against the defendants, I'm forced to let our publicly available 18-page complaint speak for itself."
Contact reporter Todd Dewey at tdewey@reviewjournal.com or 702-383-0354. Follow @tdewey33 on Twitter.