Las Vegas casino owner will pocket $1M if Michigan wins title
Updated March 20, 2017 - 6:18 pm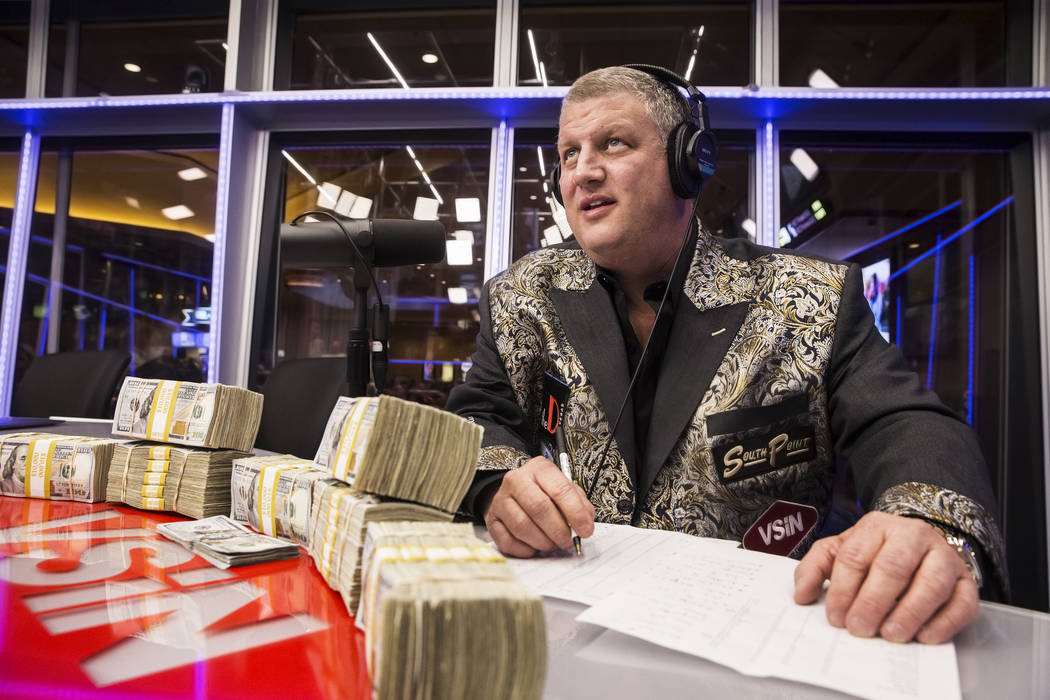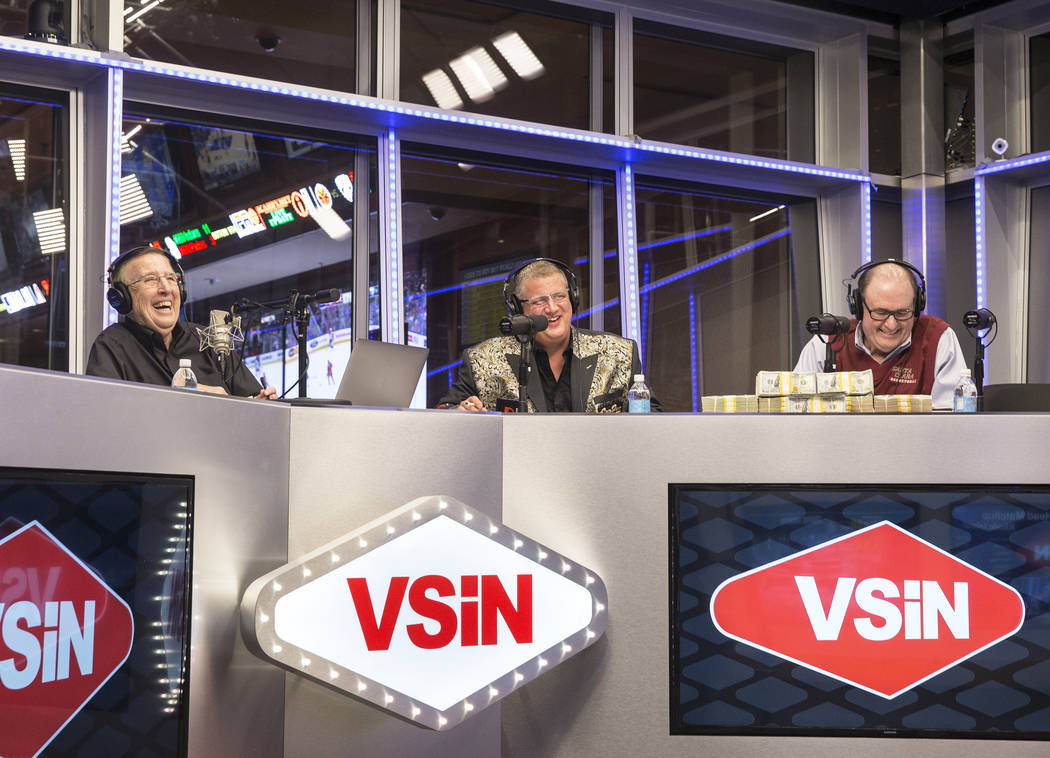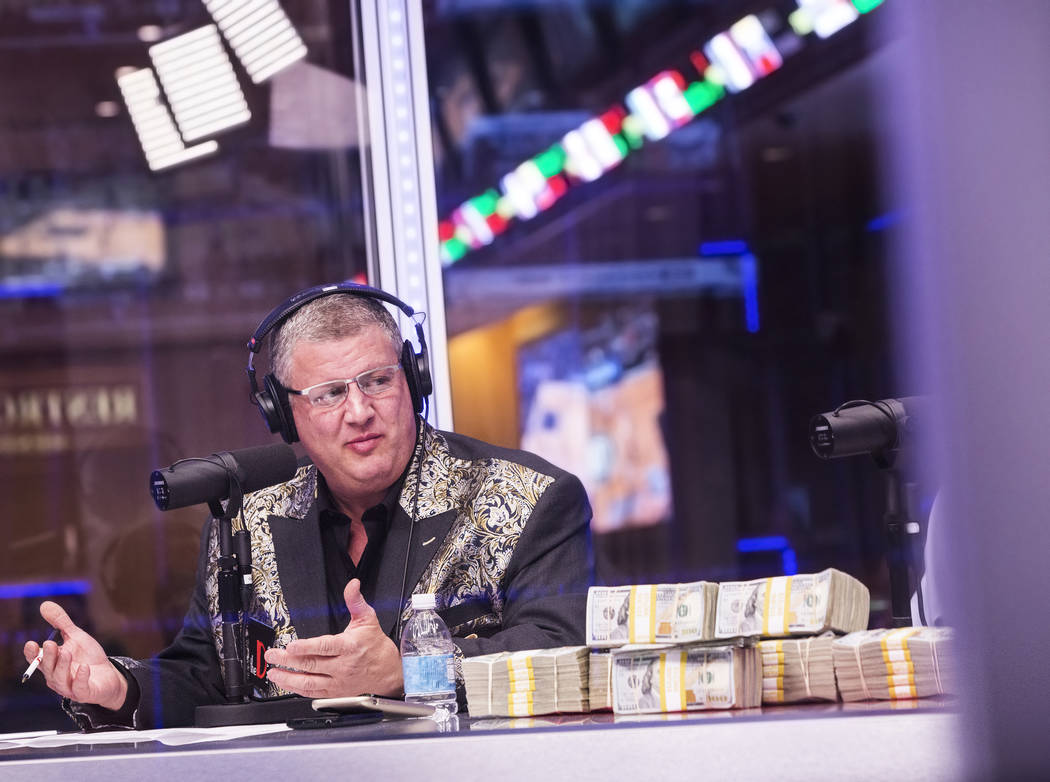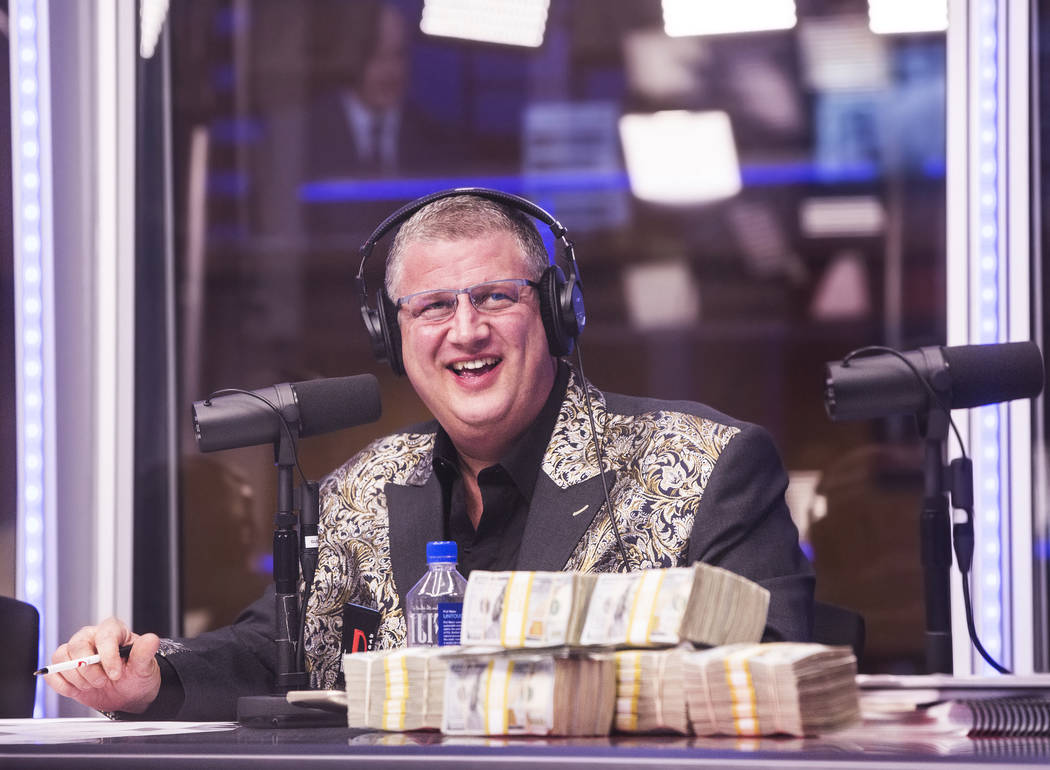 Las Vegas casino owner Derek Stevens is down but definitely not out.
The owner of The D and the Golden Gate lost $109,000 betting on the first round of the NCAA Tournament. But he will pocket $1 million if Michigan, his alma mater, wins the national title.
Stevens bet $11,000 to make $10,000 on each of the first 32 tournament lines posted at South Point on Selection Sunday, finishing 10-19-3 against the spread. Two days later, he made a $12,500 wager at the Golden Nugget on the Wolverines to win the title at 80-1 odds.
"I made a similar bet on Michigan State a couple years ago, and we had a lot of fun with that," he said Monday. "Obviously, I'm not a professional sports bettor. I wanted to do something that had more of a connection to me, and Michigan is where I got my undergrad (degree).
"They had a heck of a run in the Big Ten tournament, and the team was jelling nicely. I thought they had a decent shot, I liked the odds, and the fact I went to the school makes it more special."
Stevens fell two wins shy of cashing $1 million on the Spartans in 2015 after he bet $20,000 at 50-1 odds that they would win the title. He wisely hedged his wager in the Final Four, betting $49,000 on Duke in its 20-point win over Michigan State to net $20,000.
The seventh-seeded Wolverines outlasted Oklahoma State in the first round and upset No. 2 seed Louisville on Sunday in a 73-69 comeback win. Michigan is a 1½-point favorite over Oregon in Thursday's Sweet 16 game, but Stevens said he has no plans to hedge his bet.
"I'll ride that one out and see how it goes from there," he said. "I'm glad they're a small favorite."
Stevens, who wagered a total of $352,000 on the first round during a live broadcast on VSIN.com with Brent Musburger, describes himself as a casual sports bettor.
"This stuff was just crazy," he said. "Clearly I was hoping for a little better result, but, boy, it was a lot of fun with these guys."
BIG BOILERMAKER BET
Former Vegas Insider handicapper Lance Blankenship stands to win more than $395,000 if Purdue wins the national title after he wagered $8,680 on the Boilermakers in February at futures odds ranging from 50-1 to 28-1.
The fourth-seeded Boilermakers are 5-point underdogs to top-seeded Kansas on Thursday. The Jayhawks are minus-210 on the money line, but Blankenship said he won't hedge his bet. In fact, he said he plans to bet Purdue on the money line at plus-190.
"There's no hedge for me. It's all or nothing," said Blankenship, who owns a roofing company near Pittsburgh. "I'm not worried about Kansas. I look for Purdue to win this comfortably.
"I'm really happy about Purdue's play right now. I really think they're going to win this (title)."
If the Boilermakers upset the Jayhawks, they will face the winner of Michigan-Oregon in the Elite Eight.
PARLAY PAYDAYS
A bettor at CG Technology hit a $160 eight-team parlay Friday that paid $15,000 at 94-1 odds. Eight-team parlays usually pay 150-1 — with a $160 wager paying $28,000 — but the player was paid the true odds for a seven-teamer because of a push on Dayton (+6). The seven winners were Florida Gulf Coast (+12), Rhode Island (+1), Xavier (+1.5), South Carolina (-1), Virginia-UNC Wilmington Over 135, Michigan-Oklahoma State Over 154 and Vanderbilt-Northwestern Over 130½.
Another CG Technology bettor wagered $80,000 to win $20,000 Thursday on a winning Purdue-West Virginia money-line parlay.
TWO LIVES LEFT FOR WILDCATS
After Villanova, Northwestern and Kansas State were eliminated, Arizona and Kentucky are the only Wildcats remaining for bettors who wagered Yes (+280) to the Station Casinos prop bet, "Will a Wildcats team win the NCAA Tournament?"
The updated odds on the prop are Yes (+450) and No (-650).
Follow all of our NCAA Tournament coverage online at reviewjournal.com/MarchMadness and @RJ_Sports on Twitter.
Contact reporter Todd Dewey at tdewey@reviewjournal.com or 702-383-0354. Follow @tdewey33 on Twitter.
RELATED
Las Vegas casino owner loses $109K on first round of NCAA Tournament
Las Vegas casino owner bets $352K on first round of NCAA Tournament
UPDATED ODDS TO WIN NCAA TITLE
North Carolina 4-1
Kansas 9-2
Arizona 9-2
UCLA 6-1
Gonzaga 7-1
Kentucky 8-1
Oregon 15-1
Florida 15-1
Michigan 15-1
West Virginia 18-1
Baylor 18-1
Purdue 20-1
Wisconsin 20-1
Butler 35-1
South Carolina 75-1
Xavier 75-1
— Courtesy of William Hill