NCAA clears way for Las Vegas to bid on championships
Updated May 17, 2018 - 6:32 pm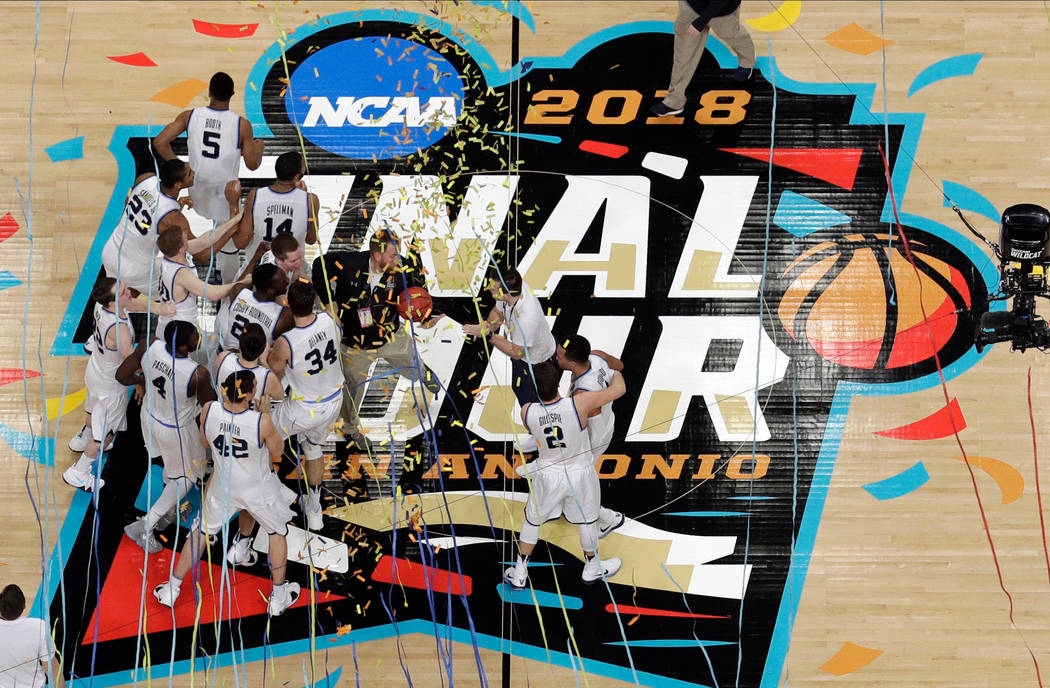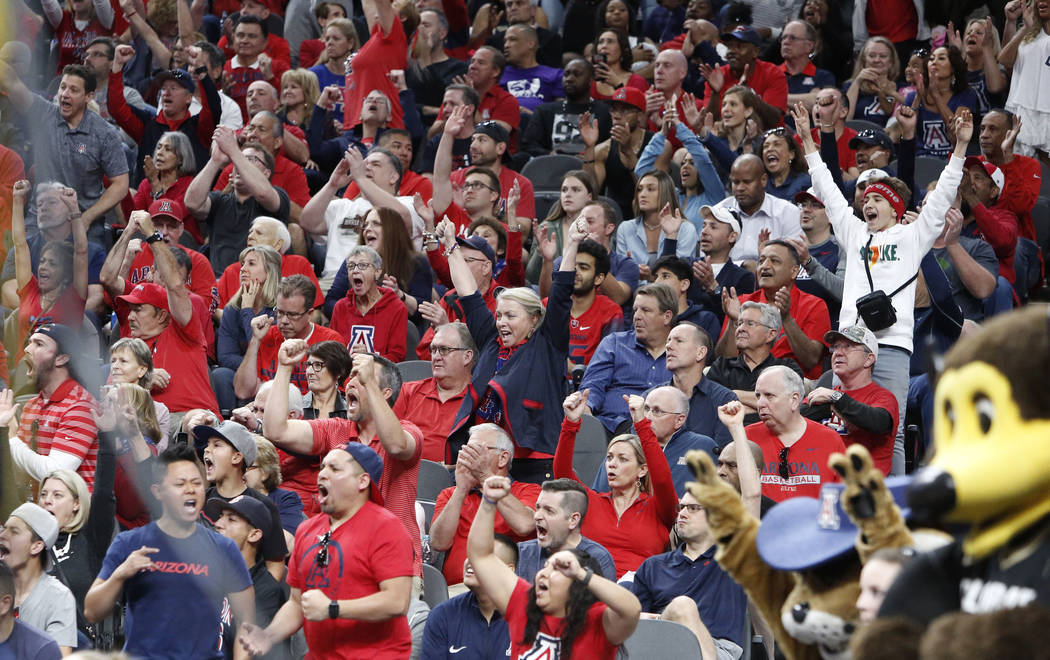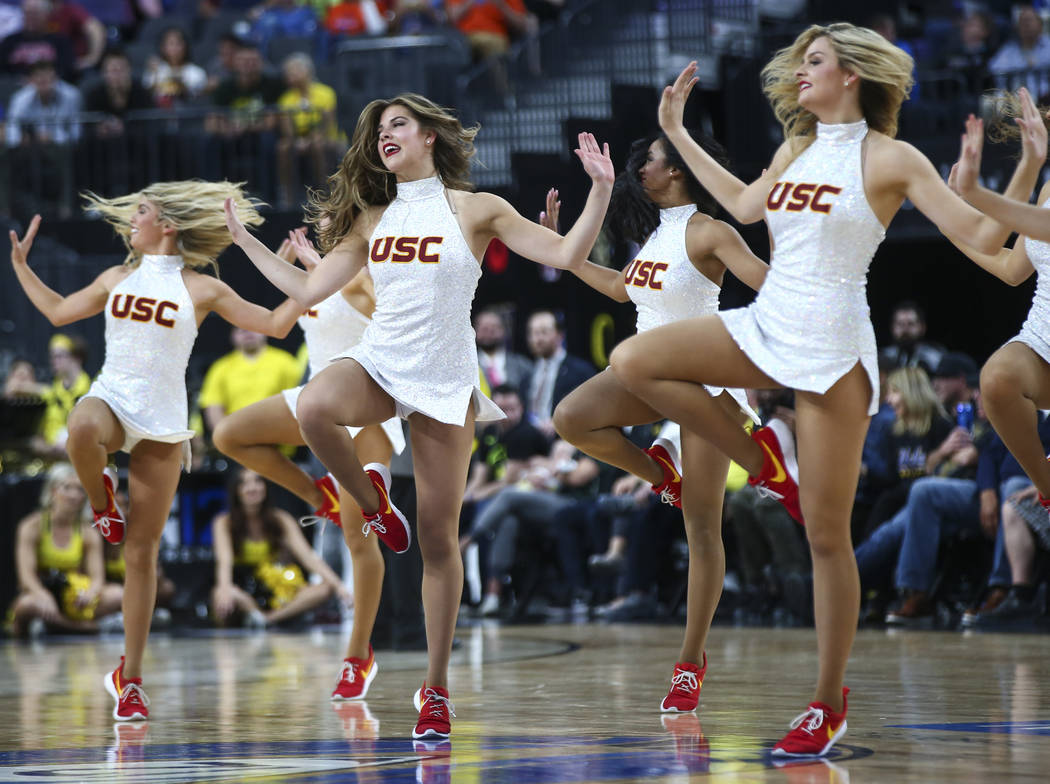 The dreams of Las Vegas landing a Final Four at the new Raiders' stadium or a Frozen Four at T-Mobile Arena took a major step toward becoming reality Thursday.
The NCAA temporarily changed its policy toward legalized sports betting, clearing the way for Las Vegas to bid on championship events.
"It's fantastic," said former UNLV athletic director Jim Livengood, who has worked to help change the policy. "It's long awaited. I think the timing is terrific. Like everything else, you wish these things would've happened earlier so we could've had a more effective part of the selection process.
"I think the biggest thing going forward is we really need to rally all of our forces together. We want to make sure we don't get out of our skis too quick."
The NCAA's decision to change its policy came three days after the U.S. Supreme Court ruled that states would be free to adopt legalized single-game sports betting. Nevada was the only state that previously was allowed to take bets on single games, and the NCAA didn't allow championship events in the state.
Conference tournaments were the exception because the NCAA left those decisions up to the leagues.
Livengood said the men's basketball committee will meet this summer to discuss bids on future championship sites, and other sports would begin the process next year. The next cycle of championship sites to be awarded would be from 2023 to 2027.
Las Vegas put in bids for a men's basketball regional, men's ice hockey Frozen Four and national wrestling meet for the 2019 to 2023 cycle that were rejected by the NCAA because of its previous betting policy. Livengood said it's probable those same events will be bid on again.
That could mean forcing the Golden Knights out of their home at T-Mobile for an extended period. But team president Kerry Bubolz said he wouldn't object, especially if it meant landing the Frozen Four.
"That's fantastic," Bubolz said. "We're definitely in support of anything that helps grow the game, both locally and nationally.
"There have been a lot of NHL teams that have hosted Frozen Fours, so (being forced on the road) wouldn't be a problem. Same if other NCAA events came to the city. Anything that brings visitors to Las Vegas, we're supportive of."
Another possible event is the entire women's basketball Sweet 16. Livengood has a proposal for T-Mobile Arena to host the tournament's last four rounds over a week.
"Right now, just like the men, they have four regional sites," Livengood said. "The idea would be to change that from four regional sites to one central site, and the next natural step, I think, is to look at whether it does make sense to have a home not unlike Oklahoma City for softball and Omaha (Nebraska) for baseball."
For UNLV, the policy change means more than attracting neutral-site events. The Rebels could become hosts for such events, such as a baseball regional or a golf national championship.
"We're really looking forward to the opportunity to host events in Las Vegas," UNLV athletic director Desiree Reed-Francois said. "Forty-three million come to Las Vegas every year. We know this is a great place to be, and we look forward to working with our local and our regional leaders in putting together attractive and competitive bids.
"But it's more than just a hosting opportunity. It's an opportunity for our student-athletes. Our student-athletes can now play in postseason in their own backyard. How great is that?"
Lisa Motley, director of sports marketing and special events for the Las Vegas Convention and Visitors Authority, touted the area's track record for hosting big events.
"Las Vegas is a proven location for major sports and special events, including four NCAA basketball conference tournaments and the Las Vegas Bowl," Motley said in a statement. "We are excited about the opportunity to attract some of the major NCAA championships and other major college events like the Final Four, Frozen Four or the (College Football Playoff). With the facilities, rooms, amenities and attractions here, we are certain they would be a great success. We look forward to working with the new stadium, which will only add to the attractiveness of Las Vegas as a championship destination."
Though the NCAA said its policy change was temporary, the organization's news release said the Board of Governors could make it "more permanent." The board's next scheduled meeting is Oct. 23 in Winter Park, Florida.
"Our highest priorities in any conversation about sports wagering are maintaining the integrity of competition and student-athlete well-being," NCAA president Mark Emmert said in a statement. "Sports wagering can adversely impact student-athletes and undermine the games they play. We are committed to ensuring that laws and regulations promote a safe and fair environment for the nearly half a million students who play college athletics.
"While we recognize the critical role of state governments, strong federal standards are necessary to safeguard the integrity of college sports and the athletes who play these games at all levels."
Raiders president Marc Badain said the club would have no comment on Thursday's announcement. The Raiders aren't scheduled to move from Oakland, California, to the new stadium by the Strip until 2020.
Contact Mark Anderson at manderson@reviewjournal.com. Follow @markanderson65 on Twitter.
Review-Journal staff writers Steve Carp and Rick Velotta contributed to this report.