Las Vegas hopes sports betting ruling will change NCAA policy
Updated May 14, 2018 - 5:23 pm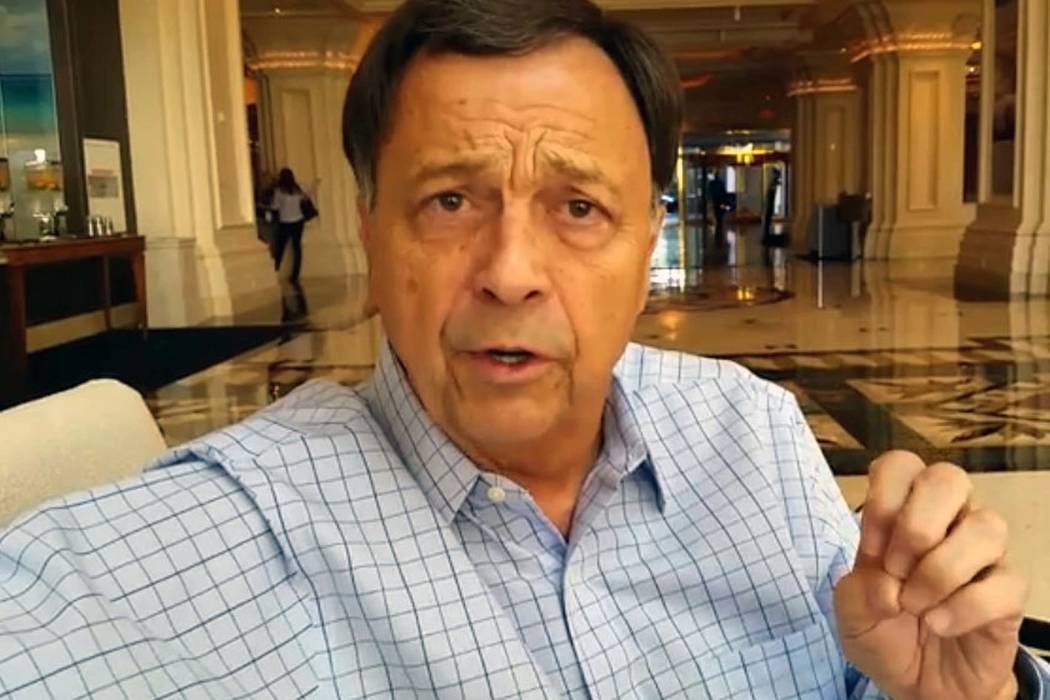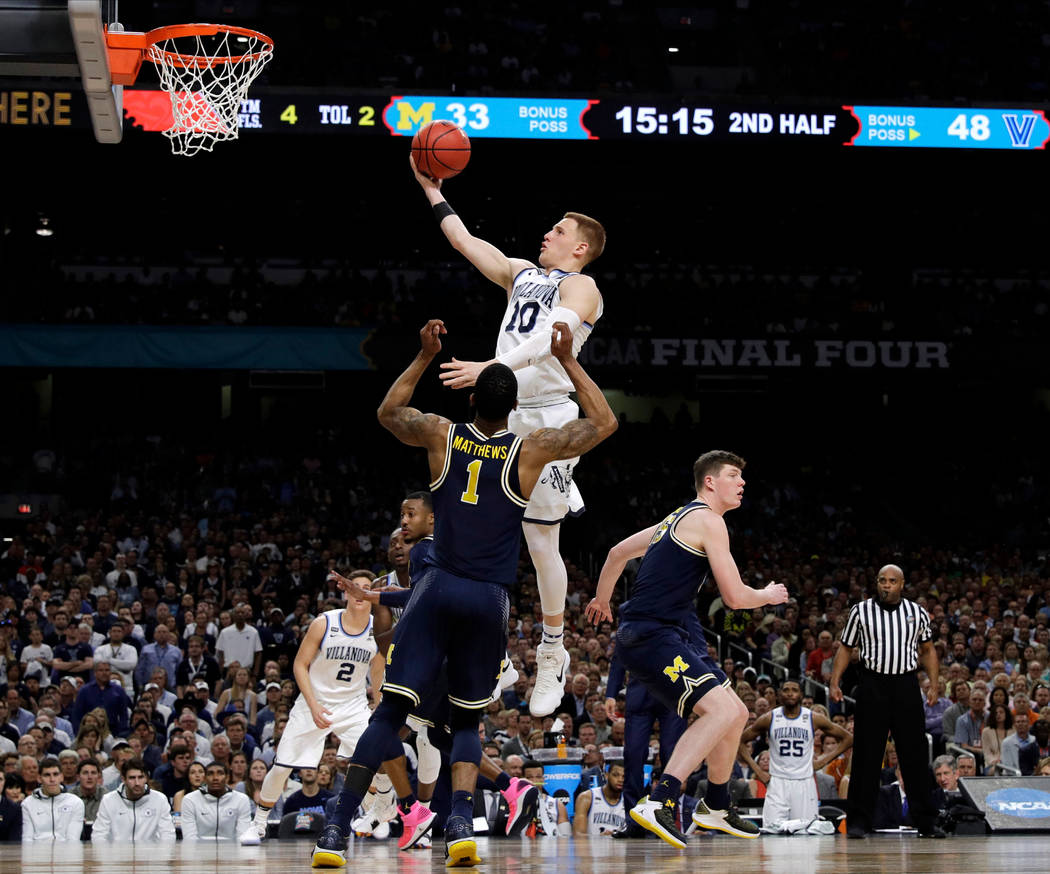 When UNLV's baseball program was flirting with becoming a No. 1 seed in 2014, the athletic department looked into hosting a regional.
The NCAA, pointing to a policy that prohibits championship events from taking place in Nevada because of legalized sports betting, didn't even consider the offer.
There is new hope Monday that NCAA championship events can come to Las Vegas after the U.S. Supreme Court by a 6-3 vote struck down a federal ban on single-game legalized sports betting outside of Nevada.
The NCAA released a statement from chief legal officer Donald Remy that indicated the policy could change.
"While we are still reviewing the decision to understand the overall implications to college sports, we will adjust sports wagering and championship policies to align with the direction from the court," Remy said.
UNLV athletic director Desiree Reed-Francois is being proactive. She moved quickly following the Supreme Court ruling to discuss with the Mountain West how to bring such events to Las Vegas.
"Working collaboratively with local and regional leaders, we are confident that Las Vegas can present competitively to host future competitions, as there is a proven track record of success in hosting multiple, large-scale sporting events here in Southern Nevada," Reed-Francois said in a statement.
Former UNLV athletic director Jim Livengood has been working to change the NCAA policy, and though he said he liked the chances of that happening, he cautioned there are steps that still need to be taken.
"The key thing right now is going to be from an NCAA standpoint — I hope it's not whether — but when the Board of Governors will take this up," Livengood said. "I think this is a great first step. I hope it's more than a first step.
"I know a lot of people have spent a lot of time working on this, and we'll see."
Livengood, in particular, has worked with Las Vegas Events to attract NCAA championships to the valley.
If more states adopt legalized sports betting, the current NCAA prohibition would be difficult to enforce because it would greatly limit the places the organization could stage championship events.
"I don't know how if all of these other markets now have sports betting, how you can treat Nevada any differently," Las Vegas Events president Pat Christenson said.
Las Vegas Events submitted proposals to host NCAA championships for a men's basketball regional, a men's ice hockey Frozen Four and the national wrestling meet for between 2019 and 2023, but the NCAA Board of Governors didn't consider the bids.
"The next cycle is coming up, and there are going to be bids," Livengood said. "But it will be the same thing as right now until that stance is changed that the NCAA will allow their championships to be held in Las Vegas."
Christenson said bids will be submitted on the same three events for the 2023 to 2027 cycle. He also said a separate effort would be made to attract a Final Four, which has been awarded through 2022.
Livengood pointed to Las Vegas' success in annually hosting seven men's and women's conference basketball tournaments. The Pac-12 Conference women will join the men here next year.
Conference tournaments have been allowed to take place in Las Vegas because the NCAA leaves site decisions up to the leagues.
The presence of major professional sports in Las Vegas also could help the city's case. The NHL became the first of the four major sports leagues to place a team in Las Vegas, and the Golden Knights are in the Western Conference Final. In two years, the NFL's Oakland Raiders are scheduled to move into a new stadium near the Strip.
"I don't know that it helps (the Las Vegas argument)," Livengood said. "It certainly doesn't hurt it. The fantastic acceptance that the Golden Knights have had is obviously tremendous."
More betting: Follow all of our sports betting coverage online at reviewjournal.com/betting and @RJ_Sports on Twitter.
Contact Mark Anderson at manderson@reviewjournal.com. Follow @markanderson65 on Twitter.
NCAA's current policy
"No pre-determined or non-predetermined session of an NCAA Championship may be conducted in a state with legal wagering that is based on single-game betting on the outcome of any event in a sport in which the NCAA conducts a championship."
Statement from Donald Remy
NCAA chief legal officer
"Today the United States Supreme Court issued a clear decision that PASPA is unconstitutional, reversing the lower courts that held otherwise. While we are still reviewing the decision to understand the overall implications to college sports, we will adjust sports wagering and championship policies to align with the direction from the court."
Statement from Desiree Reed-Francois
UNLV athletic director
"While we will continue to engage with the NCAA membership regarding the impact of today's Supreme Court ruling, we have already been in contact with the Mountain West conference regarding potential bid submissions for NCAA postseason events. Working collaboratively with local and regional leaders, we are confident that Las Vegas can present competitively to host future competitions, as there is a proven track record of success in hosting multiple, large-scale sporting events here in Southern Nevada."