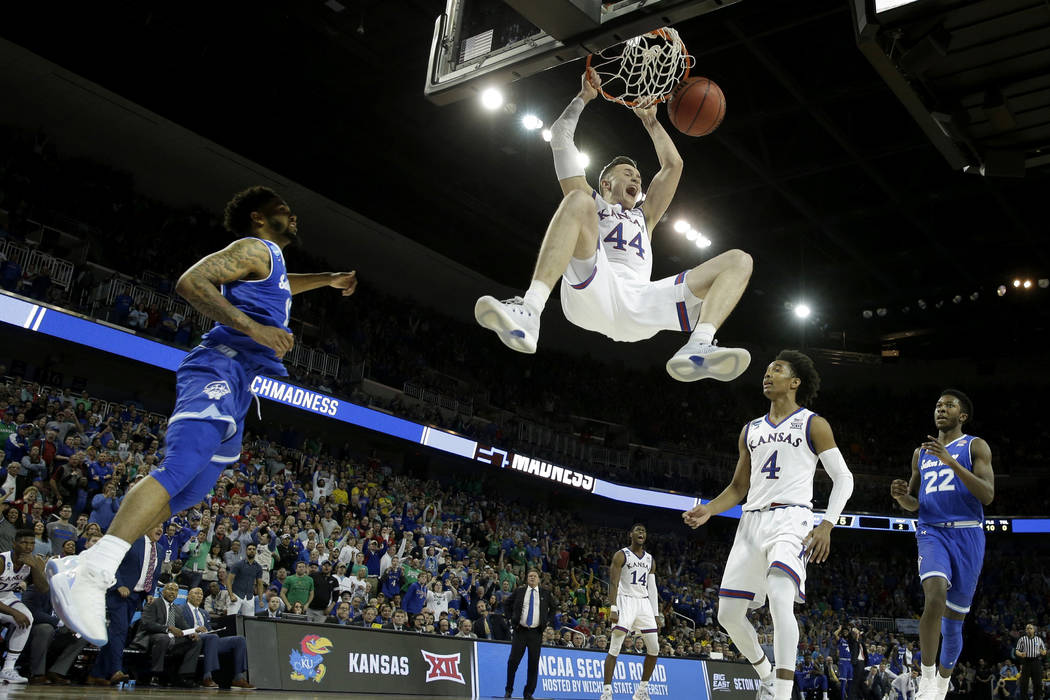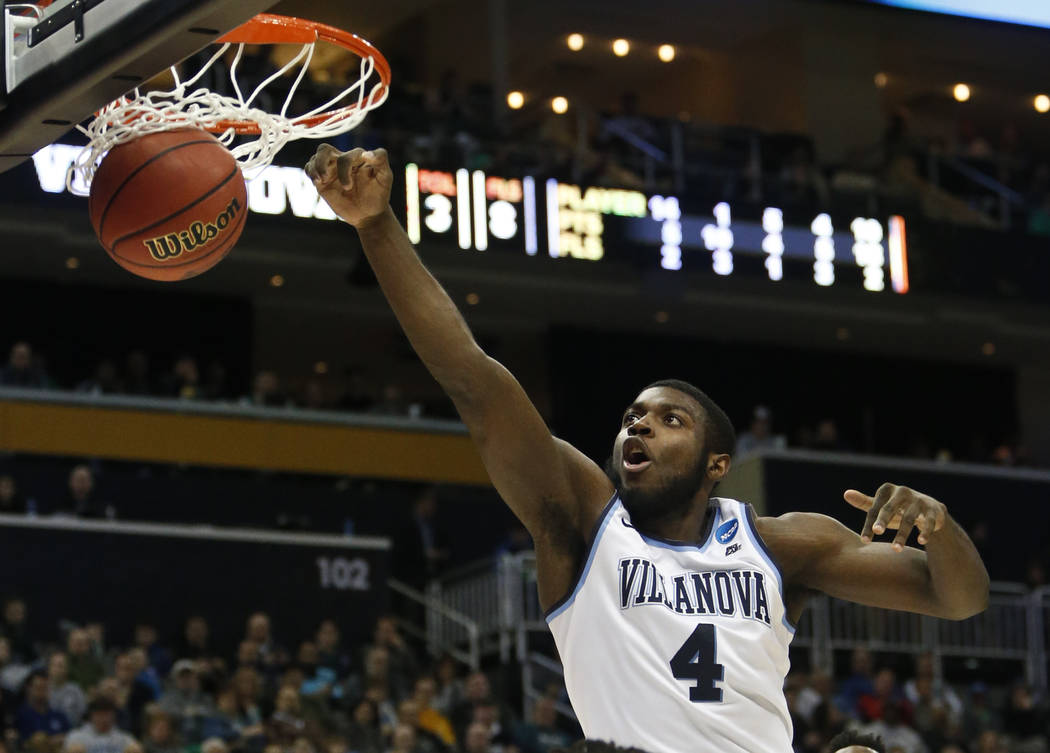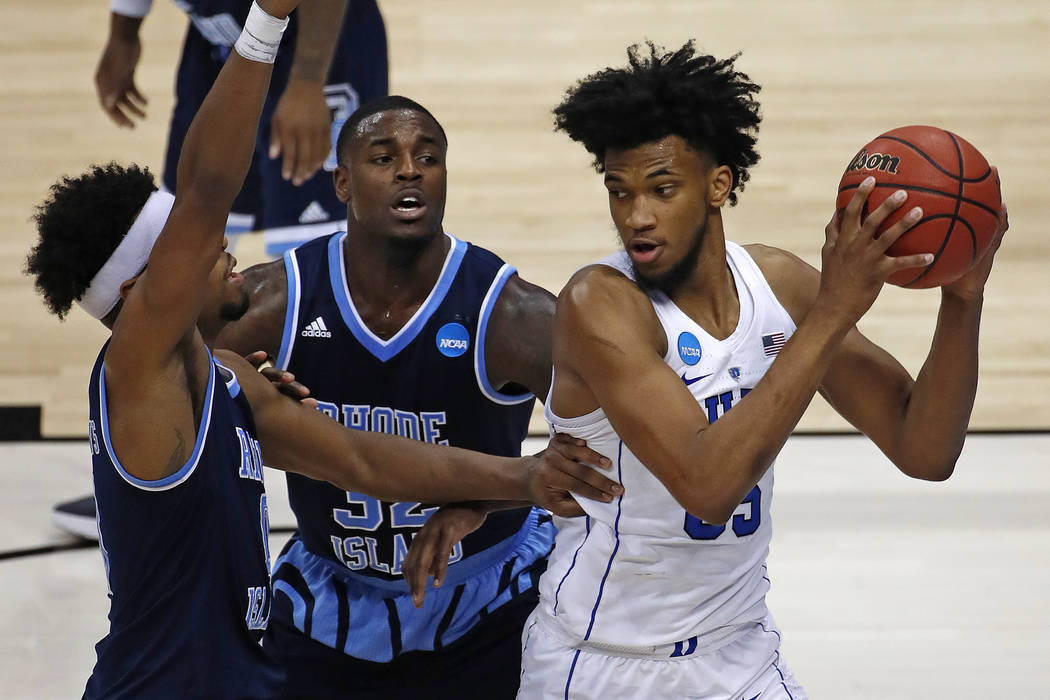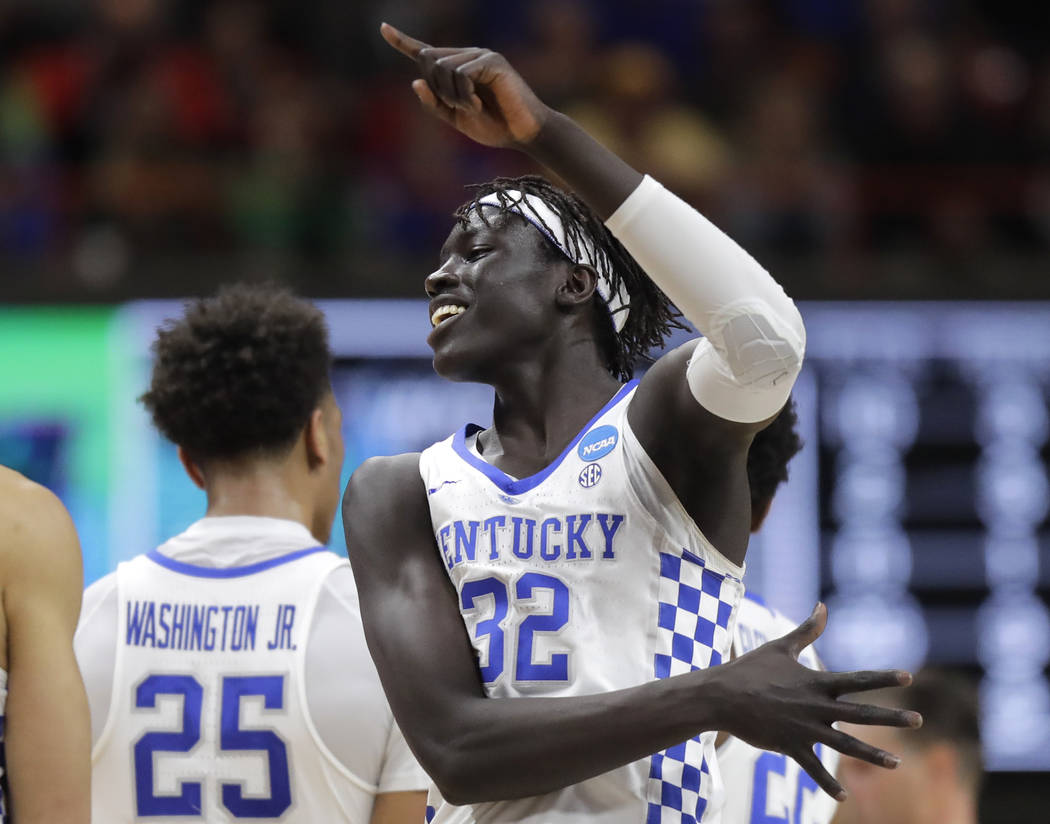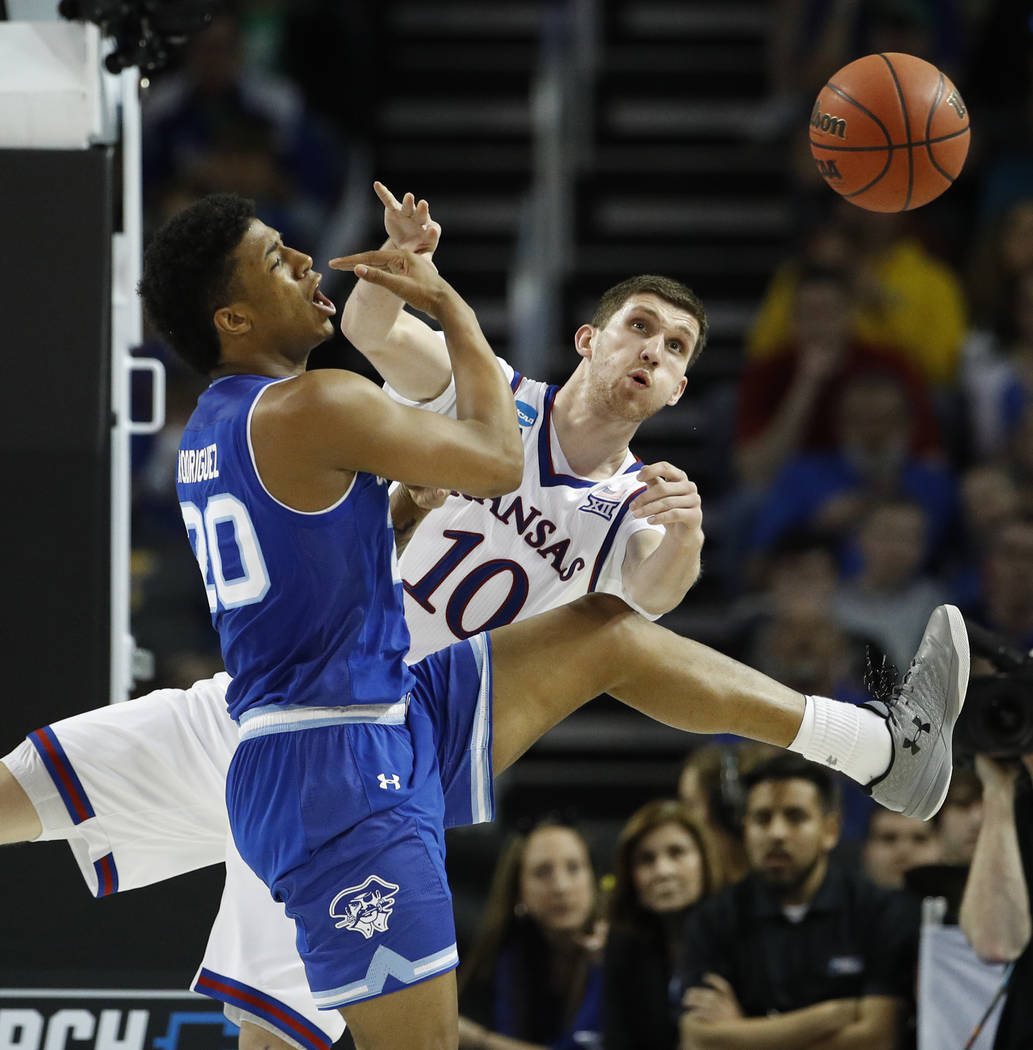 Matchup; Open/Close; Score
Villanova-Alabama; Wildcats -11/-11.5; Villanova, 81-58
The Wildcats opened the second half on a 24-4 run to open a 56-31 lead and cruised from there. Mikal Bridges made four consecutive 3s and scored 19 points in the surge.
Duke-Rhode Island; Blue Devils -10/-9.5; Duke, 87-62
Marvin Bagley III had 22 points and nine rebounds for the Blue Devils, who went on a 23-5 run in the first half and rolled the rest of the way.
Kentucky-Buffalo; Wildcats -6/-5.5; Kentucky, 95-75
The Bulls cut the deficit to five with 8:10 left, but Shai Gilgeous-Alexander (27 points) answered with a layup that started a 12-2 run.
Tennessee-Loyola of Chicago; Vols -6/-5; Loyola, 63-62
The Vols took their only lead of the second half on a three-point play by Grant Williams with 20 seconds left. But Clayton Custer answered with a winning jumper with 3.6 seconds left that bounced on the front of the rim and lightly hit the backboard before rattling through the hoop.
Kansas-Seton Hall; Jayhawks -4.5/-4.5; Kansas, 83-79
Myles Powell made a deep, off-balance 3-pointer at the buzzer to give Seton Hall backers a miracle backdoor cover as Kansas bettors suffered a brutal bad beat.
Gonzaga-Ohio State; Bulldogs -3/-4.5; Gonzaga, 90-84
The Bulldogs blew a 15-0 lead and trailed 67-62 with 6:02 remaining before going on a 16-2 run. The Buckeyes cut the deficit to five with 15 seconds left, but Rui Hachimura hit two free throws and then scored on a breakaway dunk with four seconds left.
Texas Tech-Florida; Red Raiders -1.5/-1; Texas Tech, 69-66
Keenan Evans hit a tiebreaking 3-pointer with 2:35 left to put Texas Tech ahead 67-64. Florida's Egor Koulechov and KeVaughn Allen each missed potential tying 3-point attempts in the final 10 seconds.
Michigan-Houston; Wolverines -3/-4; Michigan, 64-63
Jordan Poole hit a deep 3-pointer at the buzzer to lift Michigan after Houston's Devin Davis missed two free throws with four seconds left. The Wolverines never led by more than three points in the second half.