Sports books cash in on uncashed Cubs tickets
Updated July 13, 2017 - 7:01 pm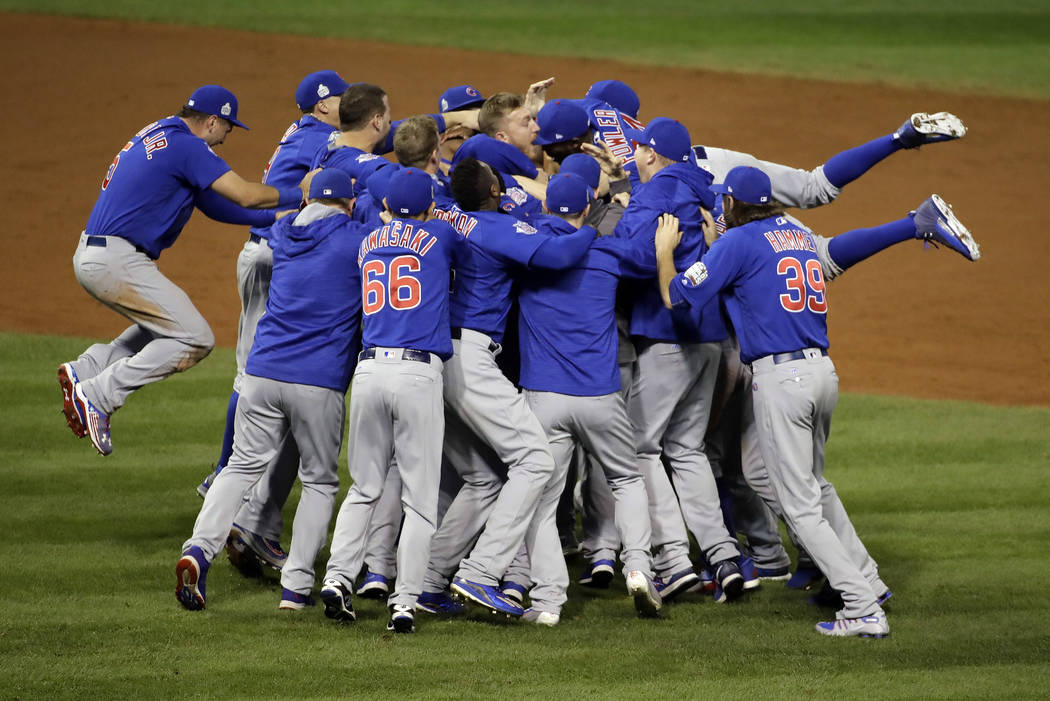 For years, Las Vegas sports books profited as bettors lost their wagers on the Chicago Cubs to win the World Series. When the Cubs finally won the World Series in 2016 for the first time in 108 years, the books won again.
That's because countless Cubs backers didn't cash their betting slips, opting instead to keep them as souvenirs from Chicago's championship season.
"You wouldn't believe how many people came to the counter and debated whether they wanted to cash their ticket or keep it as a souvenir," Golden Nugget sports book director Tony Miller said. "Plus, I can't tell you how many people asked if they could get a copy of their ticket. We made lots of Xerox copies."
The deadline to cash tickets varies from book to book. When CG Technology's 180-day deadline expired in May, more than 1,000 betting slips on the Cubs went uncashed. At an average bet of $26 at 4-1 odds, CG Technology sports book director Jason Simbal said the company, which operates at The Venetian, The Cosmopolitan of Las Vegas and elsewhere, kept more than $100,000 on uncashed Cubs tickets.
"We have tickets that go uncashed all the time, but nothing to this extent. This was out of the ordinary," he said. "Thirty percent of the tickets didn't get cashed. I don't know if they're all Cubs fans' souvenirs."
Because of gaming regulations, sports books must retain winning tickets after they've been cashed.
While Simbal said there weren't any significant wagers left uncashed, Miller said two $600 bets on the Cubs at 5-1 odds weren't cashed at the Golden Nugget.
"They used them for souvenirs. It's crazy," he said. "I guess they think they are worth $3,000 a ticket down the road."
The Golden Nugget gives bettors 120 days to redeem their ticket, but Miller and other sports book directors said they try to accommodate bettors who come in after the deadline.
Contact reporter Todd Dewey at tdewey@reviewjournal.com or 702-383-0354. Follow @tdewey33 on Twitter.