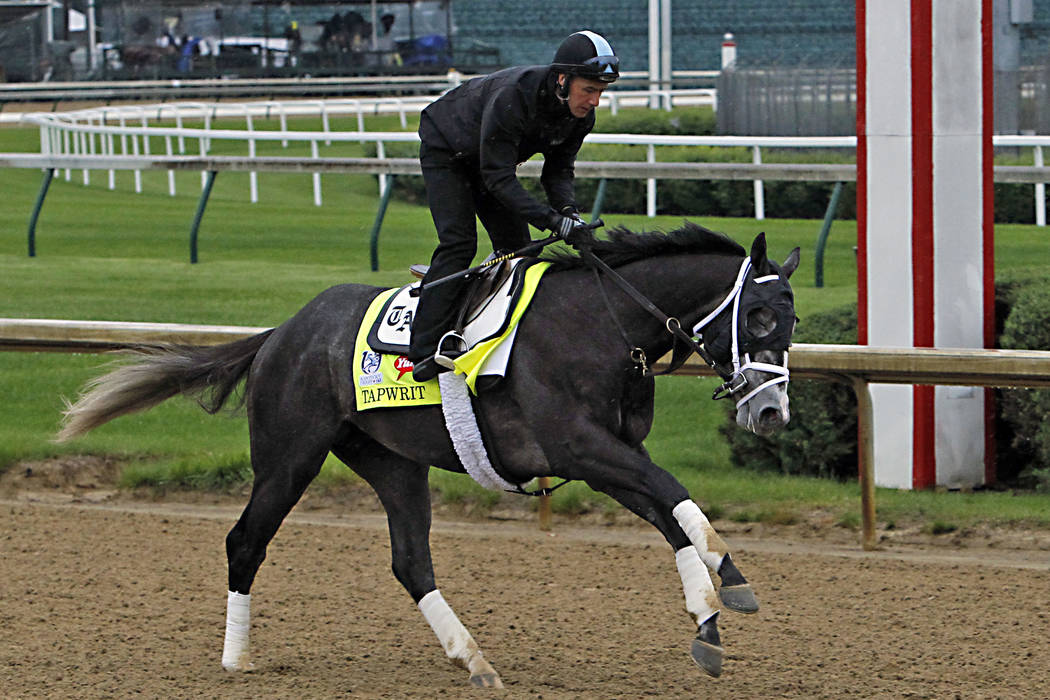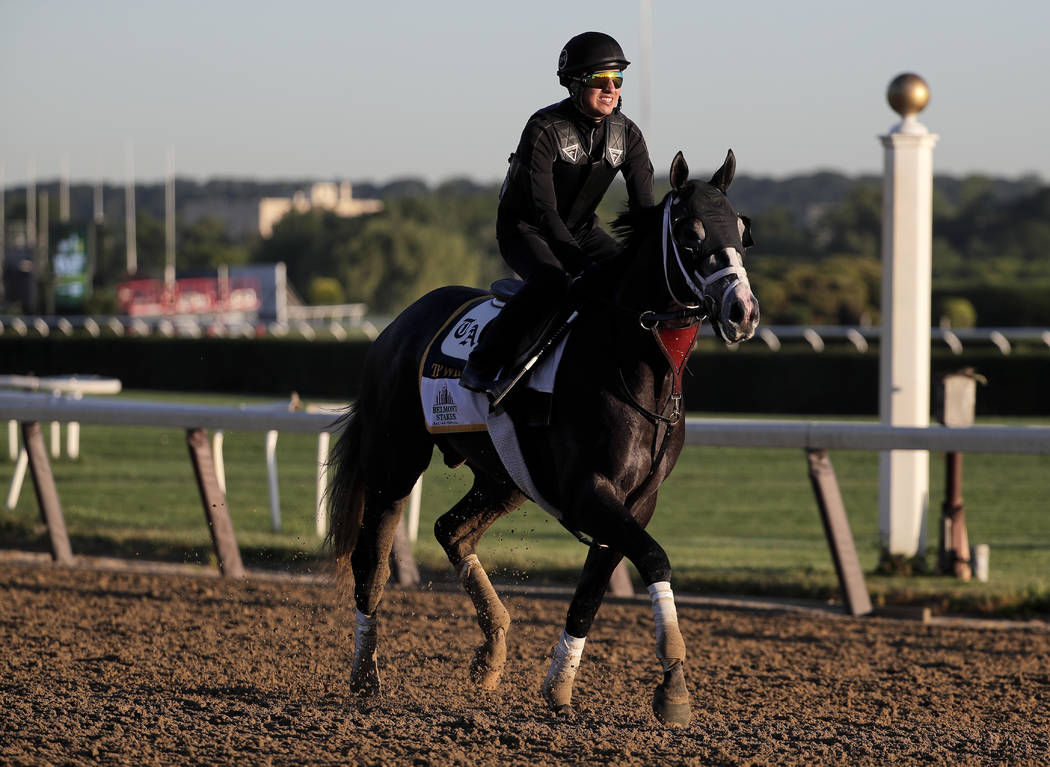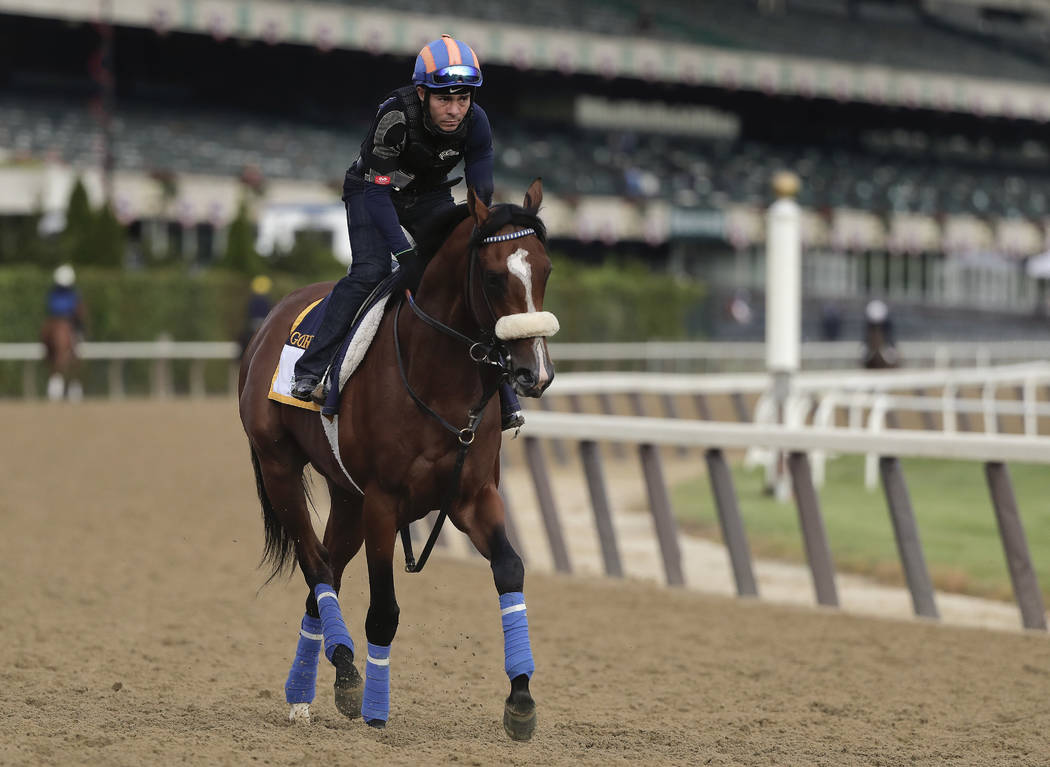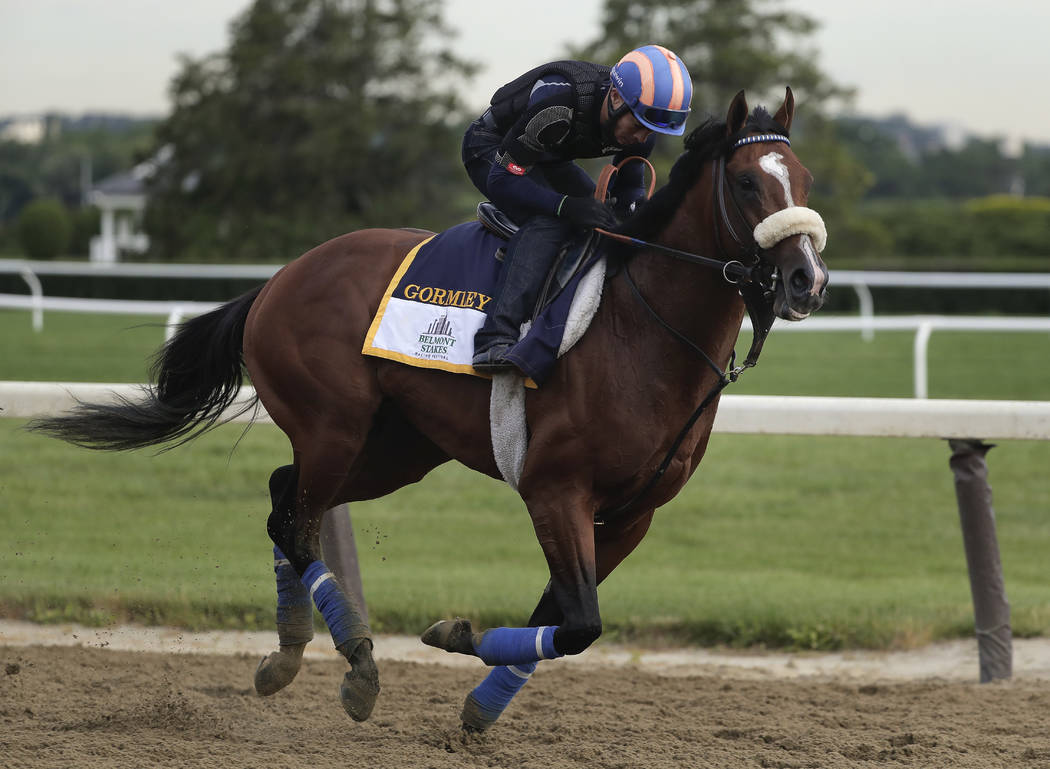 The Belmont Stakes won't feature the drama of a Triple Crown bid on Saturday or Kentucky Derby winner Always Dreaming or Preakness winner Cloud Computing, but the race appears primed to produce some big payouts to bettors.
Only three favorites this century have won the 1½-mile third leg of horse racing's Triple Crown, and the 12-horse race is wide open. Early favorite Classic Empire was scratched Wednesday with an injury, and early second choice Epicharis was treated Thursday for possible lameness in his right front foot.
"There's been some good payouts in the Belmont," Wynn sports book director Johnny Avello said. "Through the years, there's been some pretty good-priced horses."
Cloud Computing went off at 13-1 odds and paid $28.80 to win the Preakness. A similar result could follow in the Belmont, where Avello said a case can be made for seven horses.
The veteran oddsmaker is a win-place and exacta bettor, but picking the trifecta might be as easy as 1-2-3 if his top three picks come through. He likes Tapwrit, the No. 2 horse and fourth choice at 5-1 odds, along with Twisted Tom (No. 1, 20-1) and Gormley (No. 3, 7-1).
"Tapwrit is capable of running a huge race here at a good price. He might be 6-1," Avello said. "I'm probably using Tapwrit, Gormley, maybe Twisted Tom in there, Senior Investment and Multiplier. I might box all of those.
"For me as a bettor, I can never give who I'm going to play without seeing the odds. If the odds are too short, I'm not interested."
No. 8 Senior Investment is the 4-1 third choice, and No. 10 Multiplier is 25-1.
Avello also mentioned No. 7 Irish War Cry, the 7-2 favorite, and No. 12 Patch (15-1).
"There are a lot of horses here worth looking at," he said. "By the time the race comes, I may like Multiplier as much as Tapwrit. He should go off at 15-1."
Avello handicaps the Belmont Stakes field.
Post position, horse, jockey, morning-line odds:
1. Twisted Tom, Castellano, 20-1
An interesting horse because he's never run against the kind of competition most of these have. He has big upside. He's trained by Chad Brown, one of the better trainers in the country the past two years. He wins at an almost 30 percent clip. He picks up Castellano, a big plus-money jockey. He has all the makings of a horse that could win. He's worth using in exotics.
2. Tapwrit, Ortiz, 5-1
A horse that cost a lot of money. They paid $1.2 million for this horse. Go back to March and it was looking like he might be the Kentucky Derby favorite. He's dangerous here. At 6-1 or 8-1 or whatever his odds will be, I'll take a good look at him.
3. Gormley, Espinoza, 7-1
He won the Santa Anita Derby and the Sham. Every other race he runs good, then he runs a bad race. This is the time he's supposed to run a good one. I'll also consider Gormley in the mix.
4. J Boys Echo, Albarado, 7-1
His last win was the Gotham Stakes, one of the better races any of these horses have run. But I don't like him at all. He's on the decline. The past two races he's going backward.
5. Hollywood Handsome, Geroux, 50-1
He's getting better, but they're jumping him up. It looks like too tough a spot.
6. Lookin at Lee, Ortiz Jr., 9-2
The only horse in the field to run in all three Triple Crown races. He's always way back, and in this race, you don't want to be too far back. One positive is he picks up the best jockey he's ever had on his back. But I'm not sure I'm going to go with him.
7. Irish War Cry, Maragh, 7-2
He runs a good race and then a really bad race. His good races are really good. He's due for a good one. If he runs like he ran (winning) the Holy Bull and Wood Memorial, he has a good chance of being the winner. If it's too short a price, I'm not interested.
8. Senior Investment, Hill, 4-1
His Preakness race was really good. He was third to Cloud Computing and Classic Empire. He made up a lot of ground down the stretch. His past six races, I can't find too many negatives. He's definitely worth using in the mix at a decent price.
9. Meantime, Smith, 15-1
He's the kind of horse who likes to go to the front. He may be on the lead for a while, but I don't see him in it at all.
10. Multiplier, Rosario, 25-1
In the Preakness, he was pretty far back before he made a slight move to get at least sixth. Before that, he won the Illinois Derby. He's getting better. He's made only five starts, and I like Rosario on him. This is a horse I may use. I'll see what he looks like on the track before the race.
11. Epicharis, Lemaire, 7-1
A Japanese horse. He's planned for this race the whole time. The only problem with this horse is having the foot issue. He's run five times with four wins and one second. I don't know what I'll do with him, if anything at all.
12. Patch, Velazquez, 15-1
One of the lightly raced horses with only four starts. He's trained by Todd Pletcher, one of the best trainers, and Velazquez has rode him before. His Derby was impossible coming out of 20 that day. Throw that race out and his other three starts are all pretty good. He's a horse worth looking at, too.
More Betting: See more sports betting coverage online at reviewjournal.com/betting and @RJ_Sports on Twitter.
Contact reporter Todd Dewey at tdewey@reviewjournal.com or 702-266-6080. Follow @tdewey33 on Twitter.
Belmont betting board
Courtesy of Westgate sports book
Post time: 3:47 p.m. Saturday, Belmont Park, Elmont, New York
Distance: 1½ miles
TV: NBC (Coverage begins at 2 p.m.)
Odds to win the race
Post position horse odds
1. Twisted Tom 20-1
2. Tapwrit 5-1
3. Gormley 7-1
4. J Boys Echo 7-1
5. Hollywood Handsome 50-1
6. Lookin at Lee 9-2
7. Irish War Cry 7-2
8. Senior Investment 4-1
9. Meantime 15-1
10. Multiplier 25-1
11. Epicharis 7-1
12. Patch 15-1