Dana White nears deal with McGregor on Mayweather fight
Updated May 14, 2017 - 1:30 am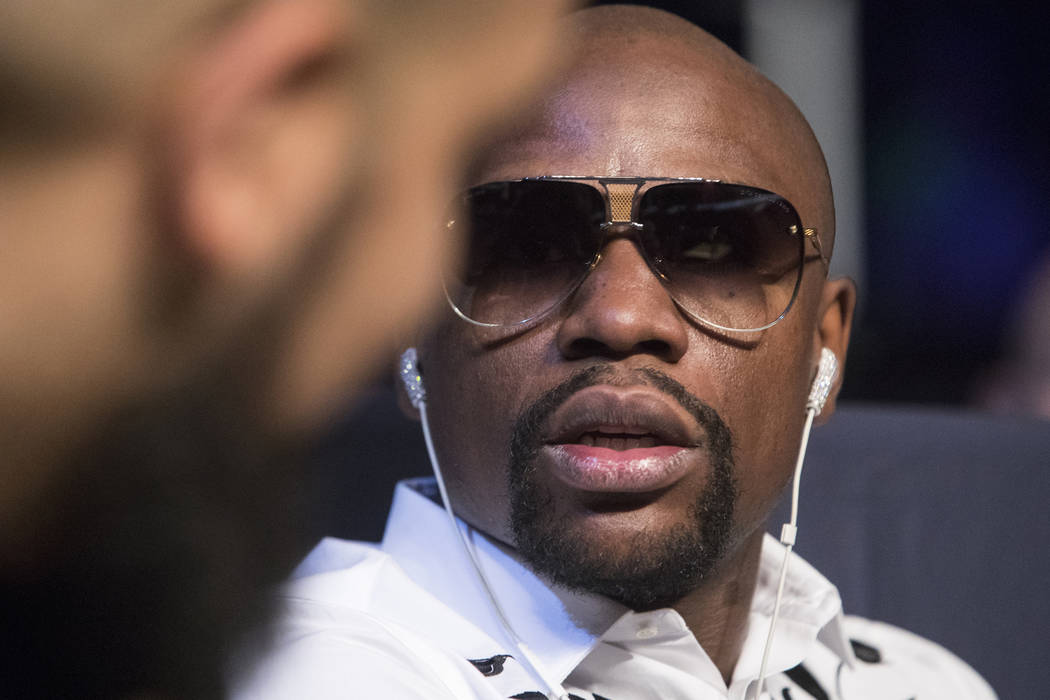 DALLAS — UFC president Dana White expects to take a major step Sunday toward completing a deal for Conor McGregor to box Floyd Mayweather Jr.
But that doesn't mean the fight is close to a done deal.
White said he expects to formalize an agreement with McGregor on Sunday.
"We're right there," White said early Sunday at the UFC 211 postfight news conference at American Airlines Center.
Then the real negotiations can begin.
White said after he has a deal with McGregor, he will begin negotiations with Mayweather to see if an agreement can be reached.
The UFC boss knows it won't be easy.
"We're just getting this deal done now with Conor," White said. "What do you think the Mayweather side is going to be like? How much time do you think I'm going to spend on this?"
White has said he feels obligated to McGregor to try to reach an agreement because of what McGregor has meant to the UFC. But he said he won't waste his time if he thinks Mayweather's people, particularly adviser Al Haymon, aren't serious.
"It depends how ridiculous it is," White said of how much time he will spend to try to make an agreement.
White acknowledged there's a lot of money to be made, but said expectations should be tempered. The undefeated Mayweather would be matched against someone who never has boxed professionally.
"You can assume the number of buys you're going to do, but there's no guarantee," White said. "Every time you put on a pay per view, it's a roll of the dice. You don't know what's going to happen. There's some fights you do know, and this feels like one of those fights that should do (huge numbers), but you never know for sure."
White said he thinks McGregor wants to fight twice this year, including the Mayweather bout.
Contact Adam Hill at ahill@reviewjournal.com or 702-277-8028. Follow @adamhilllvrj on Twitter.
Related
Mayweather-McGregor boxing match probably would get NAC's approval