Void in boxing leadership blamed for poor Olympics showing
August 15, 2012 - 1:01 am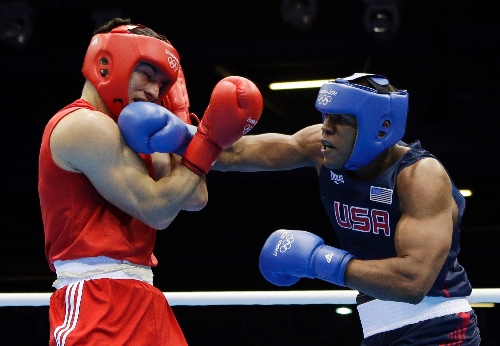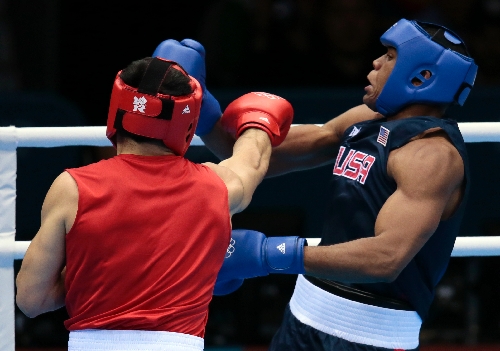 Dawn Barry said she didn't need a crystal ball to predict what was going to happen to the U.S. boxing team at the London Olympics.
Barry, who along with her husband, Pat, runs Barry's Boxing in Las Vegas, is a veteran of 30 years in American amateur boxing as a judge, referee and administrator. Long before the first punch was thrown in London, she knew the nine men representing the United States, including Las Vegas heavyweight Michael Hunter, would not win a medal, thus making ignominious history as the first American men's team to miss the podium in boxing.
The U.S. won two medals in women's boxing, which made its Olympic debut.
"There was a lack of leadership at the top, and the administration that was in there at the time was not grooming the athletes well," said Dawn Barry, pointing to former USA Boxing president Hal Adonis. "We didn't give our kids a chance to succeed.
"I hate being right about this. I wish I could have eaten my words."
Even before being shut out in London, USA Boxing already had made changes, starting with Charles Butler replacing Adonis as president and Basheer Abdullah taking over for Joe Zanders as national team head coach. But by then, it was too late. The die for failure in London already had been cast.
Butler, who was named the man in charge June 29, has a daunting task ahead of him as the clock starts to tick toward Rio de Janeiro in 2016. But Barry believes more changes are coming and the problems that plague USA Boxing can be fixed.
"It starts now," Barry said. "We're having our annual meeting in Ohio in October. If Dr. Butler asked me what I would do, I'd tell him, 'A new broom sweeps clean.' All the current committee heads need to be replaced with people who are qualified. We need to get boxing people involved with our athletes and get rid of the politics."
Barry said the lack of a cohesive plan, the inability to get the boxers to commit to Olympic-style fighting and the computerized scoring system used by AIBA, the sport's international governing body, doomed the Americans to failure.
"What other result could there have been?" she asked rhetorically. "What bothers me is they didn't see the problem until it was too late. You basically had nine individuals doing their own thing and putting themselves first."
Barry said throwing money at the situation won't guarantee success in Rio. It's about identifying the best young amateur boxers, give them the proper training, coaching and financial support to succeed and then insist that AIBA judge fights the correct way and be accountable for the way it conducts its business.
"We have over 300 kids working out in our gym," she said. "That's just one gym in one city. There's kids everywhere that are very talented and winning tournaments. We've got the numbers. It's not an issue of a small (talent) pool. It's reaching out to these kids and coaches and giving them the support they need in order to be successful.
"I think Dr. Butler is more in touch with the grassroots people and is willing to work with the local coaches. That's where it all starts."
She also supports Abdullah remaining as national team coach. Abdullah, who replaced Zanders a few weeks before the games, wasn't in a position to coach the fighters. Barry said AIBA also needs to change the rules that prohibit coaches who train professionals from working the corner in the Olympics.
"It makes no sense," said Barry, who also would like to see AIBA adopt a pro 10-point must scoring system for Rio in the wake of abandoning the computer scoring system that again created controversy. "It's discouraging to see what's going on. But there's new leadership with AIBA, so maybe we'll see some changes."
But Barry said unless USA Boxing gets its act together, the absence of American fighters on the podium will continue.
"I believe things will change," she said. "I just wish they had changed sooner. If Dr. Butler listens and does the right thing, we can fix this in time for Rio. Either step up or step off."
Contact reporter Steve Carp at scarp@reviewjournal.com or 702-387-2913. Follow him on Twitter: @stevecarprj.