Will Manny Pacquiao end career with Saturday's Timothy Bradley bout?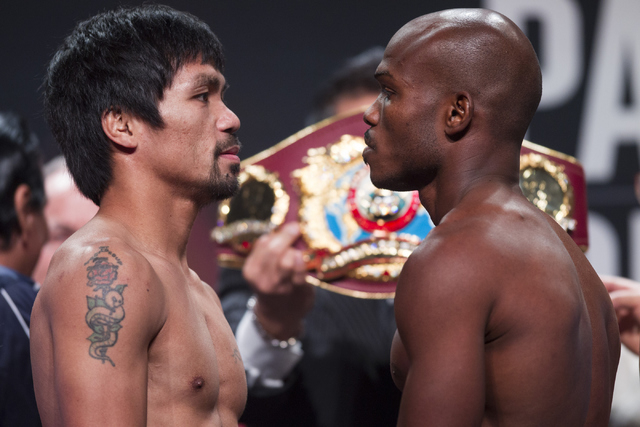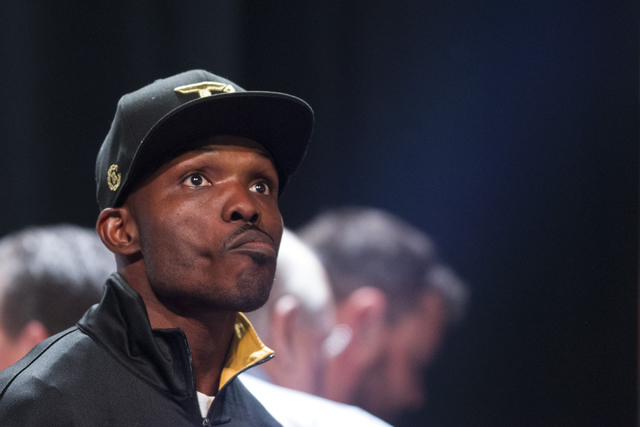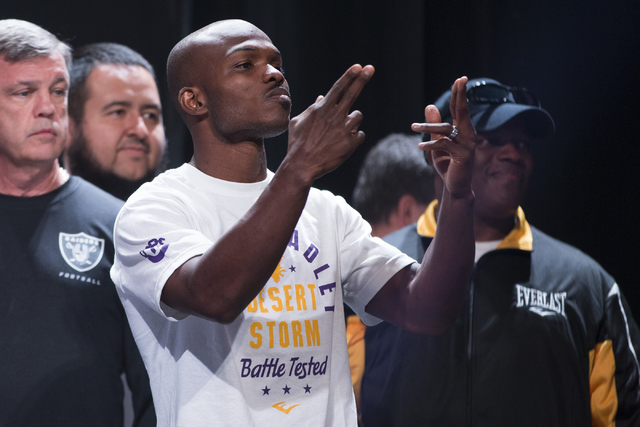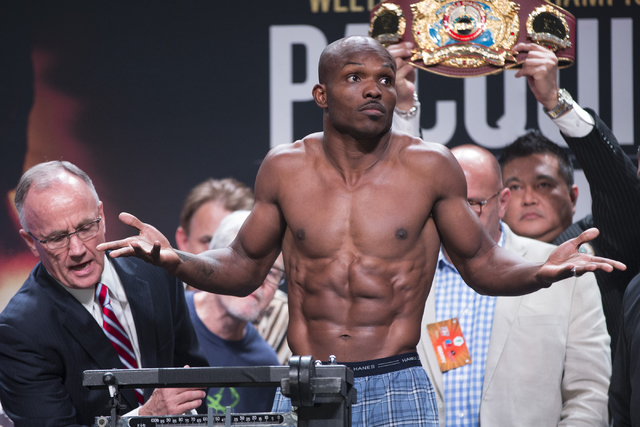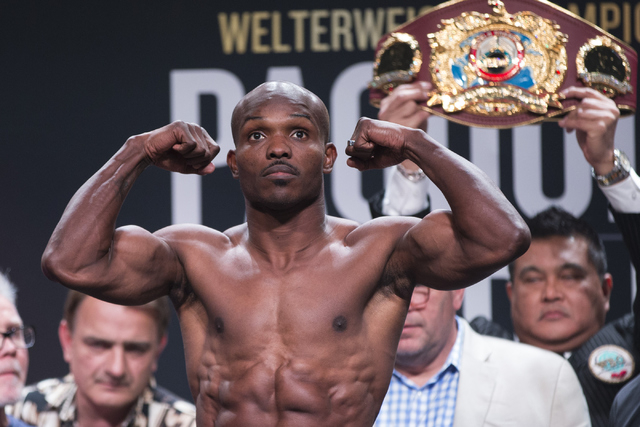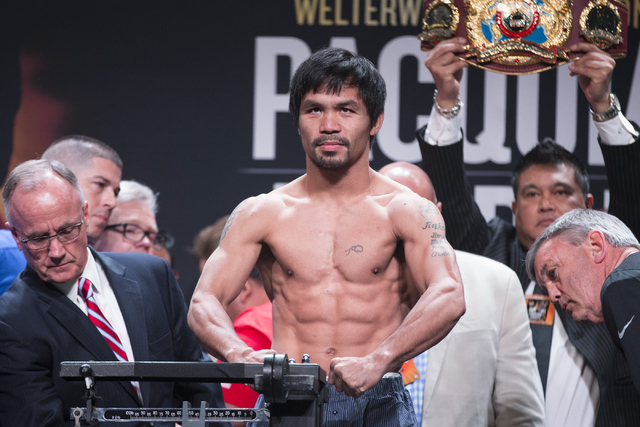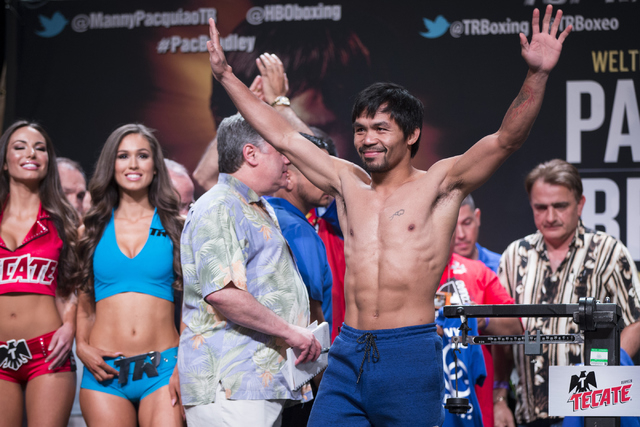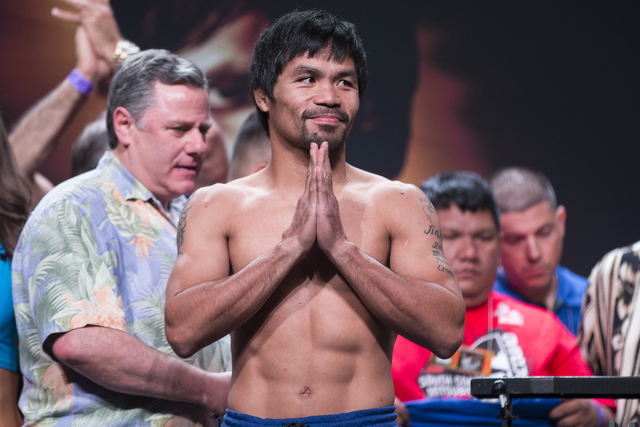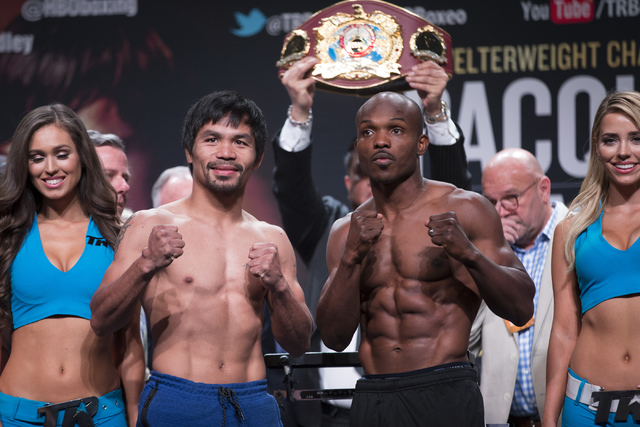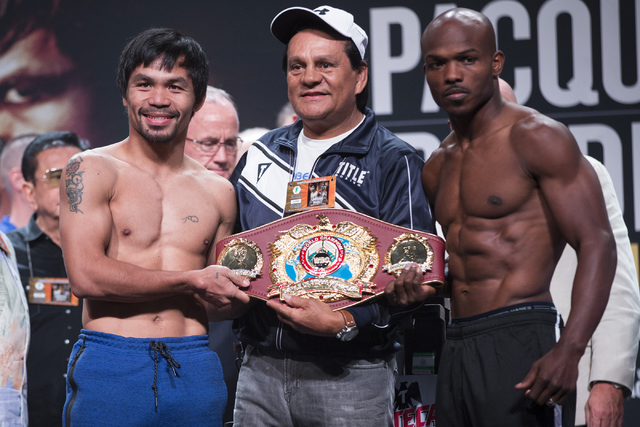 The training sessions are over. The eight-mile runs a thing of the past. Sure, the entourage remains, because he probably wouldn't know what to do without a bunch of people fawning over him.
Manny Pacquiao is supposedly fighting for the last time Saturday night. The 37-year-old congressman from the Philippines. who is an eight-division world champion, has one final appointment in the ring before he leaves boxing for a run at a seat in the Philippine Senate. There's 12 seats open and he intends to win one of them next month.
As he well knows, boxing has nothing on politics as he lost the first time he ran for office. But he knew that going in so he doesn't complain, much like he didn't complain the first time he and Timothy Bradley Jr. faced each other and Pacquiao got robbed by a pair of Las Vegas judges who somehow saw Bradley winning a fight Pacquiao dominated virtually beginning to end.
That was in 2012 when Bradley won a 12-round split decision. In 2014, Pacquiao avenged that loss by handling Bradley in much the same fashion as the first time. But the judges got it right that night and he won a 12-round unanimous decision. They'll do it one more time at the MGM Grand Garden and in front of a pay-per-view audience.
"If this is my last fight, I am O.K. with that," Pacquiao said. "I am ready to leave boxing and move on with my life."
Of course, skepticism abounds. Is this really the end of the road for Pacquiao (57-6-2, 38 knockouts)? What if he fails in his quest to win that Senate seat? Can he really stay away from the sport that made him rich? And if he wins the election, who's to say he won't find a way to legislate and fight?
"Who knows?" said Bob Arum, Top Rank's chairman and Pacquiao's longtime promoter. "I wasn't going to promote this fight as Manny's last because who really can say if this is Manny's last fight?
"Look, if he wins the election, it's going to be very, very difficult for him to continue to fight. The Senate has a lot more responsibility than being a congressman does in the Philippines and he probably wouldn't have the time. But it's Manny Pacquiao so you never say never."
Freddie Roach, Pacquiao's longtime trainer, isn't sure either that tonight is the end for the fighter.
"Manny loves to compete and nothing can take the place of boxing when it comes to competition," Roach said. "Some days, I think this is really it, his last fight, and some days, I think I better have the gym ready for him come fall."
A couple of years ago, Roach built a private area at his Wild Card Boxing Club in Hollywood for Pacquiao to train so he could keep the distractions to a minimum. It was a wise investment and while Pacquiao's still drawing a crowd (Bob Dylan came by early in his camp to watch him spar), it's not the usual zoo it has been in the past.
But it's the usual suspects who lurk nearby. Buboy Fernandez, Pacquiao's close friend and assistant trainer. Michael Koncz, his longtime manager. Some family members, including his brother Bobby, who didn't have quite the boxing career Manny had and called it a day a few years ago. They'll stay with Pacquiao long after he's gone from boxing. That's the way he wants it.
Both fighters made the 147-pound limit at Friday's weigh-in. Pacquiao came in at 145 1/2 pounds while Bradley weighed 146 1/2. The MGM Grand Resorts sports books have Pacquiao as a minus-220 betting favorite (Bradley is plus 175). Both promised to give the fans a good show.
"I've accomplished so much, more than I ever hoped," Pacquiao said. "I'm proud of what I was able to do in boxing. It changed my life and gave me everything I have."
That's why if tonight is indeed the end of the road, Pacquiao can walk away feeling good, especially if he beats Bradley (33-1-1, 13 KOs). Then again, boxing is in his blood. Despite the advice he has been getting, only Pacquiao knows when he will quit.
"I won't know the feeling until I get there," Pacquiao said.
Contact reporter Steve Carp at scarp@reviewjournal.com or 702-387-2913. Follow on Twitter: @stevecarprj
MEDIA POLL
Members of the media pick the winner of Saturday's Manny Pacquiao-Timothy Bradley Jr. fight at the MGM Grand Garden:
Steve Carp, Review-Journal — Pacquiao by decision
Tim Dahlberg, Associated Press — Bradley by decision
Norm Frauenheim, 15rounds.com — Pacquiao by decision
Nick Giongco, Manila Bulletin — Pacquiao by TKO
Leighton Ginn, ginnandtiopics.com — Bradley by decision
Ed Graney, Review-Journal — Pacquiao by decision
Kevin Iole, Yahoo! Sports — Pacquiao by decision
Jerry Izenberg, Newark Star-Ledger — Pacquiao by decision
Andrew John, Desert Sun — Pacquiao by decision
Chris Maathuis, KLAS-TV — Bradley by decision
Chris Mannix, Yahoo! Sports — Pacquiao by decision
Gilbert Manzano, Review-Journal — Bradley by decision
Wally Matthews, ESPNNewYork — Bradley by decision
Kieran Mulvaney, HBO Sports — Bradley by decision
Lance Pugmire, Los Angeles Times — Pacquiao by decision
Dan Rafael, ESPN.com — Bradley by decision
Rick Reeno, boxingscene.com — Pacquiao by decision
Salvador Rodriguez, ESPN Deportes — Pacquiao by decision
Martin Rogers, USA Today — Pacquiao by KO
Bob Velin, USA Today — Pacquiao by decision
Rob Wollard, Agence France-Presse — Pacquiao by decision
Total: Pacquiao 14, Bradley 7