A look back at NFL Week 13
December 1, 2014 - 12:56 pm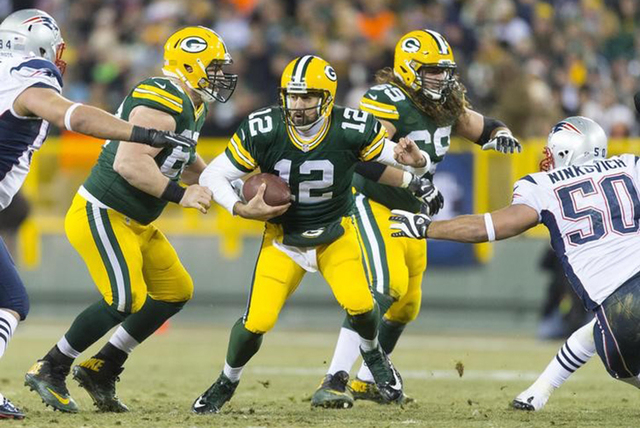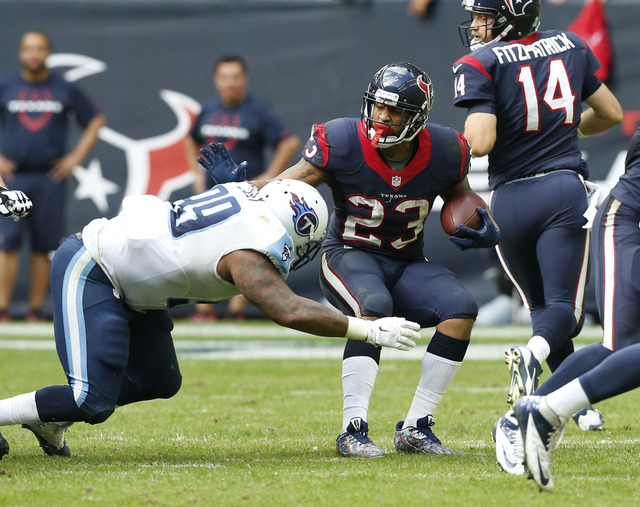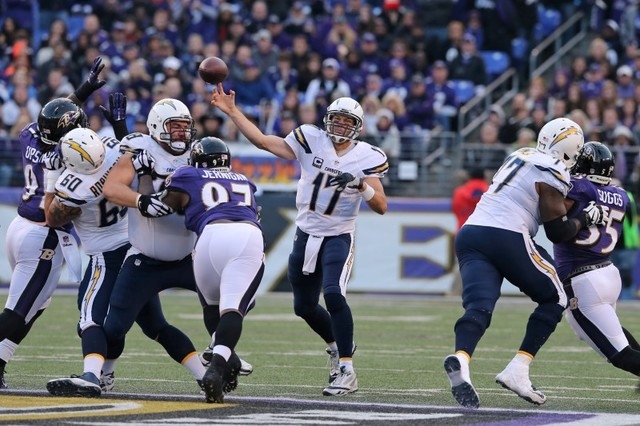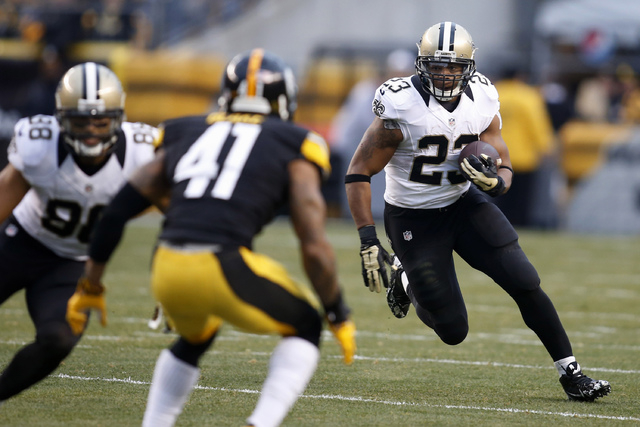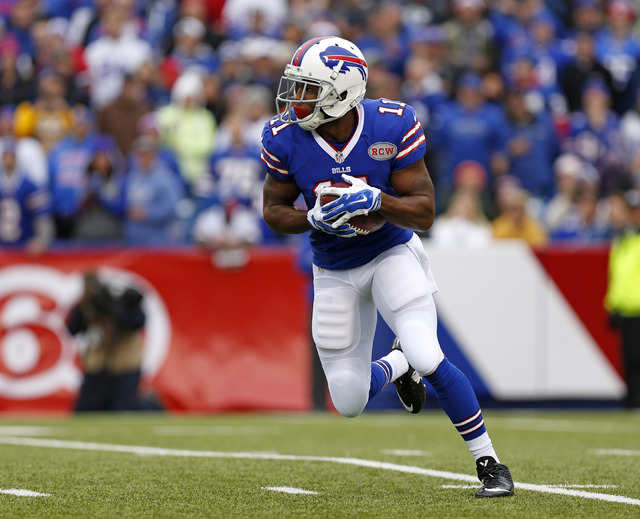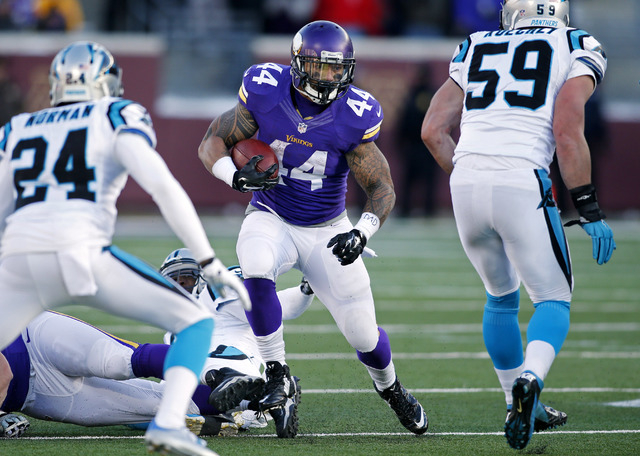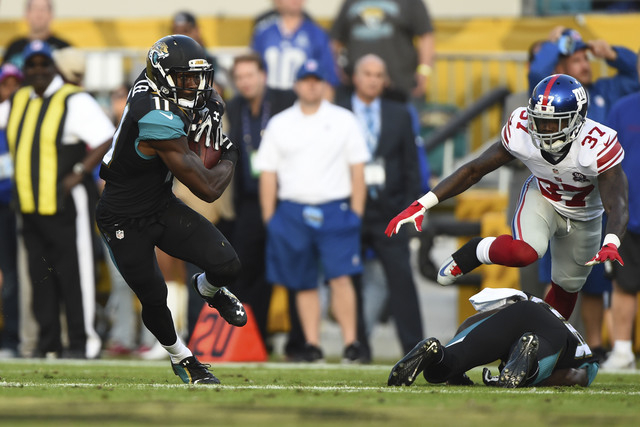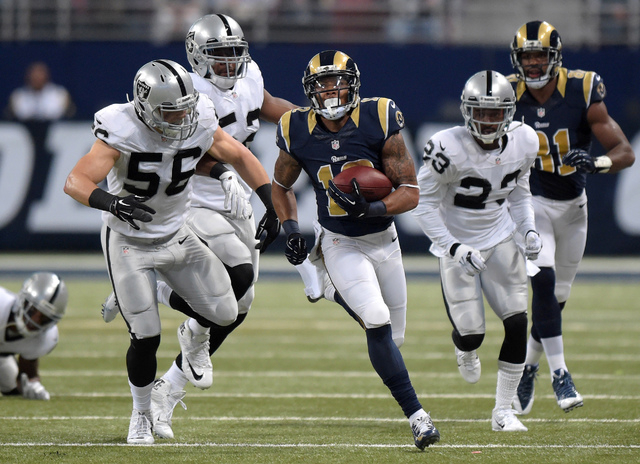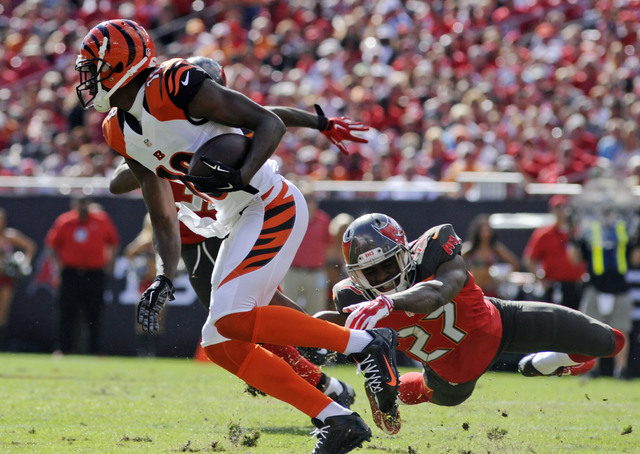 GREEN BAY, Wis. — The Green Bay Packers beat the New England Patriots 26-21 in a potential Super Bowl preview on Sunday at Lambeau Field, and Aaron Rodgers bested Tom Brady in the first meeting between the star quarterbacks as starters.
In a battle between two of the hottest teams in the NFL, the Packers won for the eighth time in nine games as Rodgers threw for 368 yards and two touchdowns.
Needing a touchdown on a possession that started with 8:35 remaining, Patriots coach Bill Belichick rolled the dice on fourth-and-3 near midfield. The Packers rushed six but Brady hit receiver Julian Edelman for a gain of 5. Then, on third-and-7, Brady connected with tight end Rob Gronkowski for 10. LeGarrette Blount then thundered for 12 to the Packers' 21.
Brady nearly gave the Patriots the lead with a perfectly placed pass but Gronkowski lost control of the ball diving in front of safety HaHa Clinton-Dix, who helped poke the ball loose in the end zone. A sack on third down brought Stephen Gostkowski on, but he missed a 47-yard field goal with 2:40 remaining.
The Packers were able to convert a third-and-5 with just over two minutes remaining when Rodgers found crossing wide receiver Randall Cobb for a gain of 7 against tight coverage from cornerback Kyle Arrington and safety Devin McCourty.
The Packers, Philadelphia Eagles and Arizona Cardinals are all 9-3 and atop the NFC.
New England (9-3), which had blown out first-place teams the past three weeks, had its seven-game winning streak snapped. Brady threw for 245 yards.
Broncos 29, Chiefs 16
KANSAS CITY, Mo. — A dominating first-quarter performance helped Denver top Kansas City. The victory lifted the Broncos (9-3) into a tie with New England for the best record in the AFC.
In the game's first 15 minutes, the Broncos rode the legs of running back C.J. Anderson and reached the end zone on a pair of touchdown passes from quarterback Peyton Manning. The Denver defense was just as dominating, holding the Chiefs to minus-10 yards in the first quarter. The Broncos' lead became 17-0 in the second quarter before the Kansas City offense picked up its initial first down.
Anderson was the offensive star for the Broncos, running for 168 yards and catching a 15-yard touchdown pass, while Manning threw for 179 yards and two touchdowns. New kicker Connor Barth added five field goals.
Chargers 34, Ravens 33
BALTIMORE — Philip Rivers threw a go-ahead 1-yard touchdown to Eddie Royal with 38 seconds left in the game and San Diego got a boost to its playoff hopes with a victory over Baltimore.
San Diego and Baltimore entered the game at 7-4, and the Chargers' victory means they own the tiebreaker if the teams finish tied for a wild-card spot. San Diego overcame a 10-point fourth-quarter deficit to pull out the win.
Rivers completed 34 of 45 passes for 383 yards with three touchdowns and an interception. Keenan Allen had 11 catches for 121 yards with two touchdowns. The Chargers were 9 of 11 on third-down conversions.
Ravens quarterback Joe Flacco completed 19 of 31 passes for 225 yards with a pair of touchdowns to Torrey Smith. Justin Forsett had 106 yards on 24 carries, and eclipsed 1,000 yards for the first time in his seven-year career.
Falcons 29, Cardinals 18
ATLANTA — Bouncing back from one of its ugliest losses, Atlanta recorded one of the best all-around performances of the season to beat Arizona.
Wide receiver Julio Jones and kicker Matt Bryant enjoyed career days for the Falcons. Jones caught 10 passes for 189 yards and a touchdown, and Bryant made five field goals.
Atlanta coach Mike Smith came under fire last week for mismanaging a late-game situation in a last-second loss to the Cleveland Browns. Smith's team came out inspired against the Cardinals, who dropped their second game in a row since losing starting quarterback Carson Palmer to a knee injury.
The Falcons (5-7) are tied for first place with the New Orleans Saints in the downtrodden NFC South.
The Cardinals (9-3) still hold a one-game lead on the Seattle Seahawks in the NFC West.
Saints 35, Steelers 32
PITTSBURGH — Drew Brees threw five touchdown passes, each to a different receiver, as New Orleans snapped a three-game losing streak with a victory over Pittsburgh.
The 13-year veteran quarterback, who finished one short of his career high for touchdown passes, was 19 of 27 for 257 yards with no interceptions.
Kenny Stills caught one of the touchdown passes and finished with five receptions for a career-high 162 yards. Mark Ingram also ran for 122 yards on 23 carries for the Saints (5-7).
Le'Veon Bell had 254 total yards while becoming the first Steelers running back to surpass 1,000 yards in a season since Rashard Mendenhall in 2010. Bell caught seven passes for 159 yards and rushed for 95 yards and one touchdown on 21 carries.
Ben Roethlisberger was intercepted twice and struggled until the game's latter stages before finishing with 435 passing yards for the Steelers (7-5), who lost for the second time in three games following a three-game winning streak.
Bengals 14, Buccaneers 13
TAMPA, Fla. — Cincinnati maintained its standing atop the AFC North by holding off Tampa Bay.
The Bengals (8-3-1) got off to a sluggish start and fell behind 10-0, but their defense kept the Bucs in check the rest of the way.
The Bengals needed every stop they could get as they didn't muster much offense. Cincinnati quarterback Andy Dalton completed 19 of 27 passes for 176 yards and a touchdown, and the Bucs only managed 263 total yards.
Tampa Bay (2-10) let another lead slip away and maintained the NFC's worst record.
Bills 26, Browns 10
ORCHARD PARK, N.Y. — Buffalo scored two touchdowns in a span of 10 seconds and forced the Cleveland offense to go backward for much of the second half.
The Bills have won two straight to improve to 7-5 for the first time since the 2000 season when they finished 8-8 and began a 14-year playoff drought, currently the longest in the NFL.
The Browns (7-5) failed in their attempt to win eight of their first 12 games for the first time since 1994 and turned the offense over to rookie quarterback Johnny Manziel with 12 minutes remaining in the game.
Manziel completed 3 of 4 passes for 54 yards and scored on a 10-yard touchdown run on his first drive. Brian Hoyer was 18 of 30 passing for 192 yards and two interceptions before being replaced by Manziel, who finished 5-of-8 passing for 63 yards. Manziel scored Cleveland's only touchdown on a 10-yard scamper in the fourth quarter.
Colts 49, Redskins 27
INDIANAPOLIS — Indianapolis turned the ball over on its first two possessions and three times during the first two quarters but had more than enough to defeat Washington.
Colts quarterback Andrew Luck threw first-half touchdown passes of 30 yards to Colby Fleener and 3 yards to T.Y. Hilton, and Daniel Herron ran 49 yards for a second-quarter TD as Indianapolis grabbed a 21-10 halftime lead. Luck finished 19 of 27 for 370 yards and a career-best five touchdowns.
Redskins quarterback Colt McCoy, who replaced Robert Griffin III as the team's starter this week, was 31 for 47 for 392 yards, three touchdowns and no interceptions.
The Colts (8-4) drove 83, 80 and 68 yards for first-half touchdowns, seizing a 21-3 lead with 6:53 remaining in the second quarter.
Washington (3-9) has lost four in a row.
Rams 52, Raiders 0
ST. LOUIS — Burying hapless Oakland with touchdowns on its first five possessions, St. Louis tied the second highest-scoring first half in franchise history with 38 points and cruised to a rout.
Quarterback Shaun Hill completed 13 of 22 passes for 183 yards and two scores for the Rams (5-7) while rushing for a third. His passer rating in the first half was 155.7, just shy of a perfect score.
Rookie Tre Mason picked up 117 yards on 14 carries, most of it coming on an electrifying 89-yard touchdown run with 11:14 left in the first half.
Wide receiver Stedman Bailey added 100 yards on five receptions, all in the game's first 12 minutes. Ripping through the porous secondary, Bailey notched receptions of 16, 34, 26 and 16 yards.
The Raiders (1-11) committed five turnovers.
Jaguars 25, Giants 24
JACKSONVILLE, Fla. — Josh Scobee nailed a 43-yard field goal with 28 seconds left to lift Jacksonville to an improbable win over the New York Giants.
The Jaguars trailed 21-0 in the middle of the second quarter but came to life with two defensive touchdowns and completed the rally with an 11-play drive. Scobee's second field goal of the game spoiled a return to Jacksonville for Giants head coach Tom Coughlin, who coached the Jaguars for eight seasons before he was fired following the 2002 season.
With public debate raging about Coughlin's future, the Giants (3-9) allowed 22 unanswered points before kicker Josh Brown made a 33-yard field goal to put New York on top 24-22 with 3:26 left in the game.
The Jaguars (2-10) then put together an 11-play, 55-yard march down to the Giants 25-yard line.
Vikings 31, Panthers 13
MINNEAPOLIS — Minnesota returned two blocked punts for touchdowns, keying a win against Carolina.
Vikings reciever Adam Thielen blocked the first one, scooped up the ball and ran it in from 30 yards out to give Minnesota a 14-0 lead. It was the first time Minnesota had returned a blocked punt for a score since Oct. 12, 1986. At 453 games, it was the longest streak in the NFL.
Two series later, linebacker Jasper Brinkley broke through the center of the Panthers' punt team and got a hand on punter Brad Nortman's kick. Defensive end Everson Griffen picked it up and rumbled 43 yards to make it 21-3.
Teddy Bridgewater threw for two scores without a turnover for the Vikings (5-7). The Panthers dropped to 3-8-1.
Texans 45, Titans 21
HOUSTON — Ryan Fitzpatrick passed for 358 yards and a career-best six touchdowns in his return to the starting lineup to lead Houston over Tennessee.
Fitzpatrick, benched following a loss to the Philadelphia Eagles earlier this month, completed 24 of 33 attempts and posted a 147.5 passer rating substituting for Ryan Mallett, who was lost to a season-ending pectoral injury. Fitzpatrick tossed a pair of scoring passes to DeAndre Hopkins, whose 238 receiving yards represented a career best.
Texans defensive end J.J. Watt also got in on the act, catching a 1-yard touchdown pass from Fitzpatrick after his sack of Jake Locker resulted in a fumble. Watt recovered the fumble and his short return delivered Houston (6-6) possession at the Titans 24-yard line.
Titans starting quarterback Zach Mettenberger injured his right shoulder after Watt levied the blow that knocked him from the game midway through the third quarter. The Titans (2-10) have lost six straight.