Another NFL player arrested for domestic abuse, deactivated
September 17, 2014 - 10:13 pm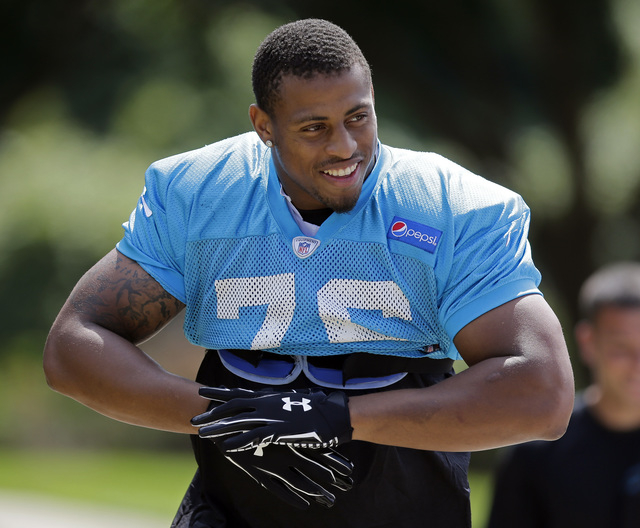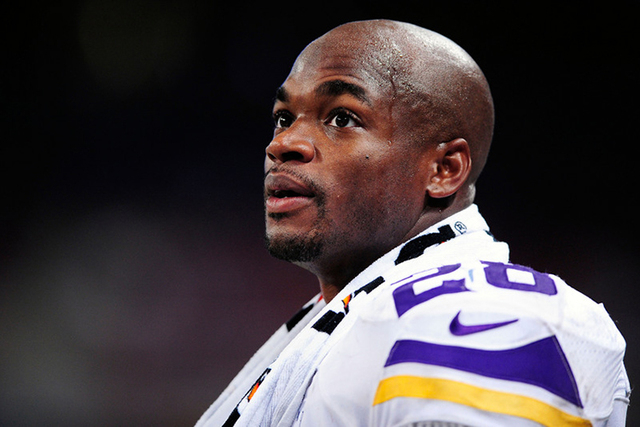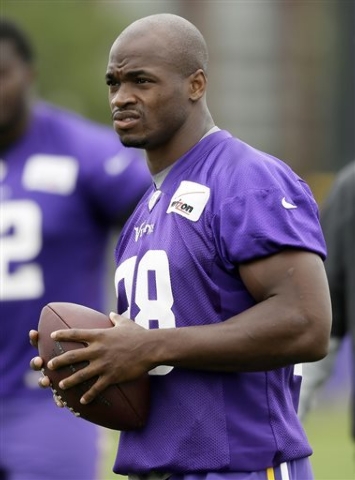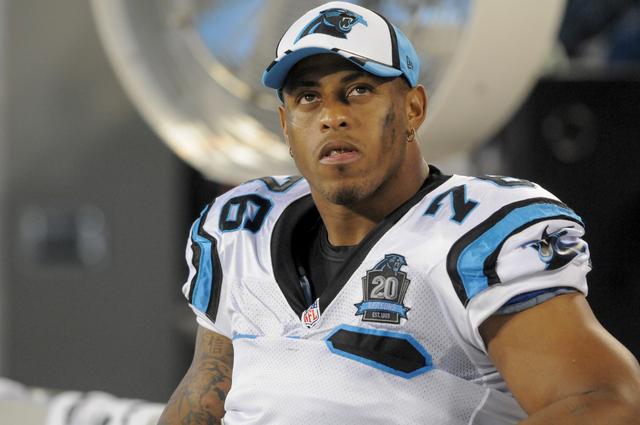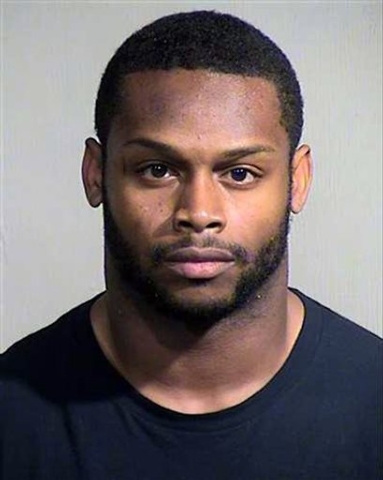 Arizona Cardinals running back Jonathan Dwyer was arrested Wednesday on aggravated assault charges in connection with two altercations at his home in July involving a woman and their 18-month-old child, the latest in a string of such cases involving NFL players.
The Cardinals said they became aware of the situation Wednesday and are cooperating with the investigation.
"Given the serious nature of these allegations we have taken the immediate step to deactivate Jonathan from all team activities," the team said in a statement.
The NFL said the case will be reviewed under the league's personal-conduct policy.
One of the counts was "aggravated assault causing a fracture" involving the 27-year-old victim, whom they did not identify. Police said they were carrying out a search warrant of Dwyer's residence in pursuit of more evidence.
Police said that in interviews with detectives, the 25-year-old player denied committing any assault.
There was no reply to telephone message left for Dwyer's agent, Adisa Bakari, seeking comment Wednesday.
Authorities depicted a stormy relationship between Dwyer and the woman that escalated into violence on July 21, four days before the Cardinals reported to training camp.
Neighbors heard a fight and called police, who showed up at the residence but left without making an arrest because Dwyer hid in the bathroom and the woman said no one else was at the home, Sgt. Trent Crump said.
"She said she was in an argument on the phone only," Crump said.
The next day, Crump said, Dwyer snatched the woman's cellphone and threw it from the second floor of their residence to prevent her from calling police about another dispute.
Crump confirmed there was an allegation that Dwyer threw a shoe at or toward his son. Crump said he couldn't elaborate on it.
Crump said the woman moved out of state with the child, but came forward last week and provided police with information about her injuries and text messages indicating Dwyer "was going to harm himself because of what had been going on."
Dwyer's arrest in the latest in a series of off-field incidents involving assault that have rocked the NFL.
The Carolina Panthers placed defensive end Greg Hardy on the exempt commissioner's permission list earlier Wednesday. Hardy is appealing a domestic violence conviction.
The decision to place Hardy on the exempt list ended three weeks of indecision regarding his playing status. He played Week 1, sat out Week 2 and there was uncertainty about this week.
The Minnesota Vikings put running back Adrian Peterson on the same list and Baltimore Ravens running back Ray Rice was suspended by the league last week.
Dwyer, a 5-foot-11-inch, 229-pound running back, is in his first year with the Cardinals after playing parts of four seasons with the Pittsburgh Steelers, according to the Arizona team's website. He signed a one-year contract in March as an unrestricted free agent.
He has rushed for 51 yards on 16 carries with one touchdown, and has two receptions for eight yards in his first two games with the team. Dwyer, who went to Georgia Tech, was picked in the sixth round of the 2010 draft by the Steelers.
He lists his hometown as Marietta, Georgia.
The NFL announced new policies this week to deal with domestic abuse that includes a mandatory six-game suspension.
Reuters contributed to this article.
RELATED:
Panthers DE Greg Hardy inactive against Lions
2 more NFL players face domestic violence issues
Minn. governor calls for Vikings to suspend Peterson
Peterson accused of injuring another son
NFL players' union appeals Ray Rice suspension
Vikings' Peterson released from jail on $15,000 bond
Vikings RB Adrian Peterson indicted on child abuse, plans to post bond
NFL players' union appeals Ray Rice suspension
Ravens terminate Ray Rice contract after video surfaces
NFL announces new domestic violence policy
ALSO: See AP's timeline on the Adrian Peterson and Ray Rice cases.