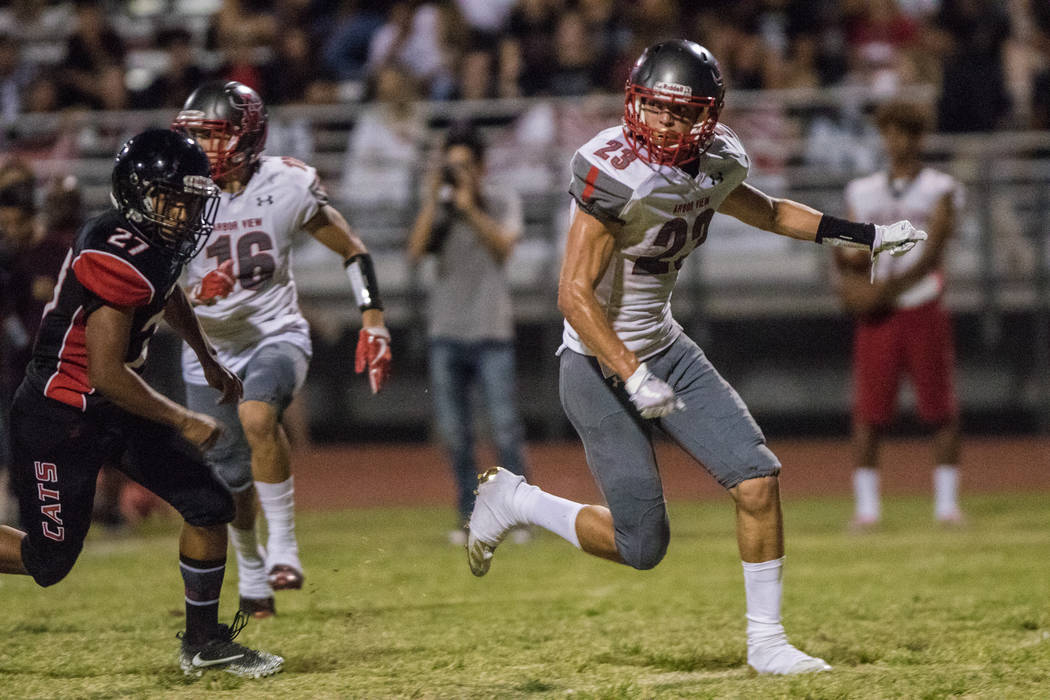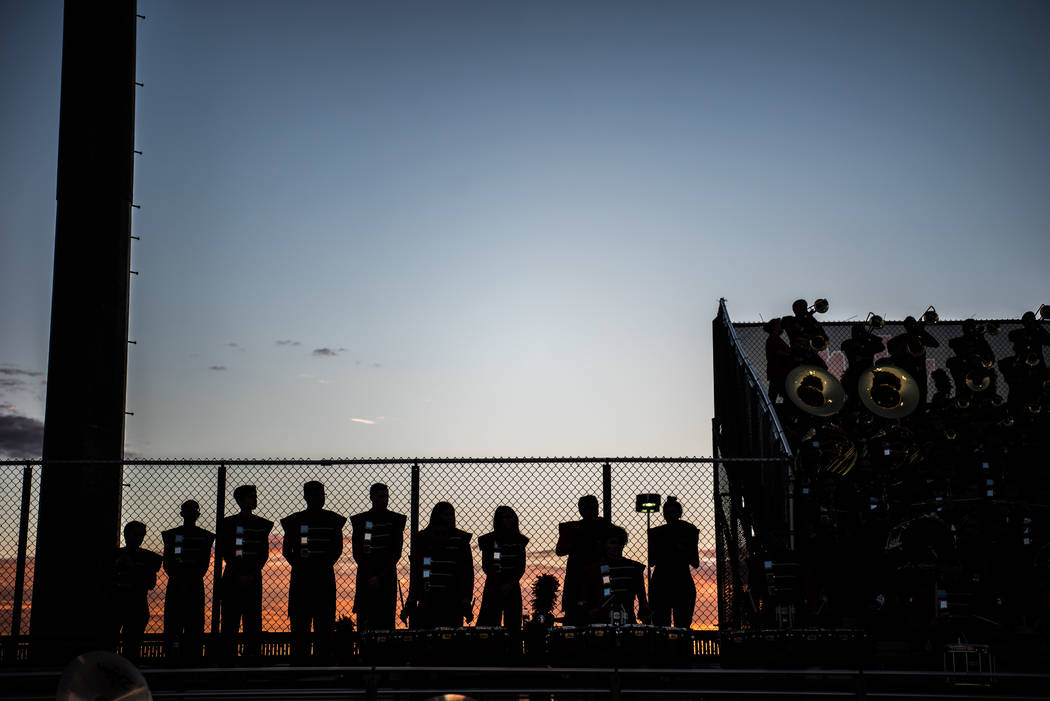 Logan Bollinger says he feels tremendous pressure to fill his older brother Hayden's shoes as Arbor View's quarterback.
After all, the elder Bollinger is one of best players in school history.
But if Friday night's season opener is any type of barometer, Logan Bollinger will do just fine.
The 6-foot-3-inch junior completed 5 of 7 passes for 114 yards and three first-half touchdowns to help the Aggies to a 59-7 victory over host Las Vegas High.
Arbor View's patented double-wing offense generated 356 rushing yards and three touchdowns, but Bollinger's three second-quarter scoring passes jump-started running time and impressed Aggies coach Dan Barnson.
"Coming in for a junior, his first varsity game, he kept his poise and threw some good balls," Barnson said. "Logan is still very young … I think in two years, when Logan has two years in the weight room, he'll probably look like (Hayden)."
Bollinger threw an interception on his first attempt in the first quarter, but Arbor View's defense — armed with a 7-0 lead after an 80-yard touchdown run from Jaquari Hannie — owned the line of scrimmage and disrupted Las Vegas' pistol offense.
Wildcats quarterback Zach Matlock was flushed out of the pocket and struggled to find receivers downfield, and all-everything running back Elijah Hicks had nowhere to run.
Bollinger settled down after the interception and threw four straight completions, including two touchdowns to senior running back Nathan Egbalic and one to senior tight end Mason Tucker.
"You've just got shake off the interception, right after that," Bollinger said. "You've got to go out there and play your best game, just keep a leading (mentality) and make sure you do your best."
Hannie finished with 140 yards rushing and the long touchdown. Senior Deago Stubbs had eight carries for 86 yards and a TD, and junior running back Kyle Graham accounted for 93 yards from scrimmage and a score.
Hicks scored late in the fourth quarter to prevent a shutout and finished with 81 yards rushing on 13 carries, but Barnson said he was pleased with how his defense performed in its season debut.
Hayden Bollinger, now a freshman quarterback at Division-II Colorado Mesa, followed the game from afar and was pleased with how his kid brother performed in his varsity debut.
"I told (Logan), 'You need to go out there, and you need to do what you do,'" he said. "I'm really looking forward to him showing what he can do to everyone in the valley."
More preps: Follow all of our Nevada Preps coverage online at nevadapreps.com and @NevadaPreps on Twitter.
Contact reporter Sam Gordon at sgordon@reviewjournal.com Follow @BySamGordon on Twitter.