Broncos' Brandon Marshall fined for helmet-to-helmet hit on Panthers' Cam Newton
September 14, 2016 - 10:21 am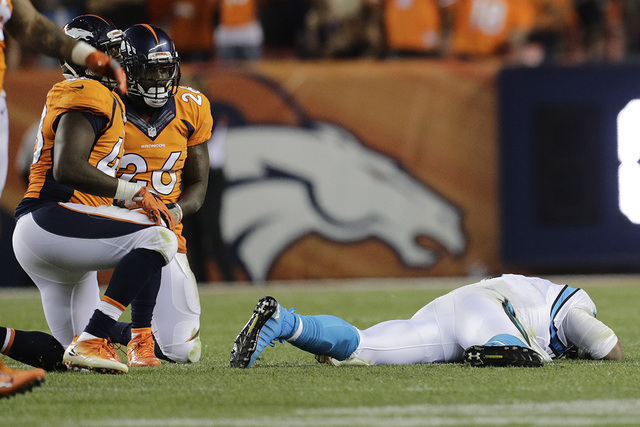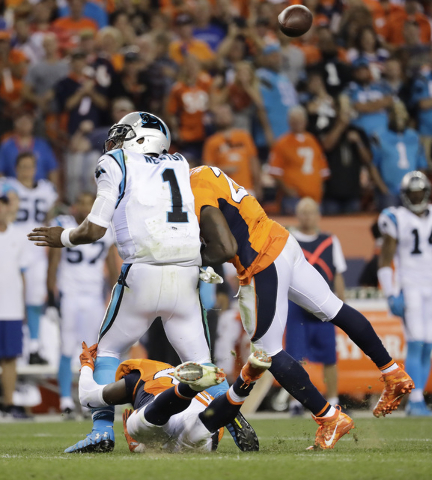 ENGLEWOOD, Colo. — A person with knowledge of the punishment tells The Associated Press that two Broncos defenders have been fined a total of $42,540 — but not suspended — for helmet-to-helmet hits on Cam Newton.
The person, who spoke on condition of anonymity because the NFL hasn't announced the fines, said linebacker Brandon Marshall was fined $24,309 and safety Darian Stewart $18,231.
Stewart was fined for roughing the QB in the final minute of Denver's 21-20 win. It left Newton motionless on the ground, but he wasn't checked for a concussion until after the game.
Marshall wasn't flagged for his hit, which the NFL deemed an "impermissible use of the helmet (including illegal launching)," according to its 2016 schedule of fines.
"My job is to win football games, not lobby for my health," Newton said Wednesday.
AP Sports Writer Steve Reed contributed.