Dorian Thompson-Robinson finally gets chance to run Bishop Gorman offense
August 24, 2017 - 2:02 pm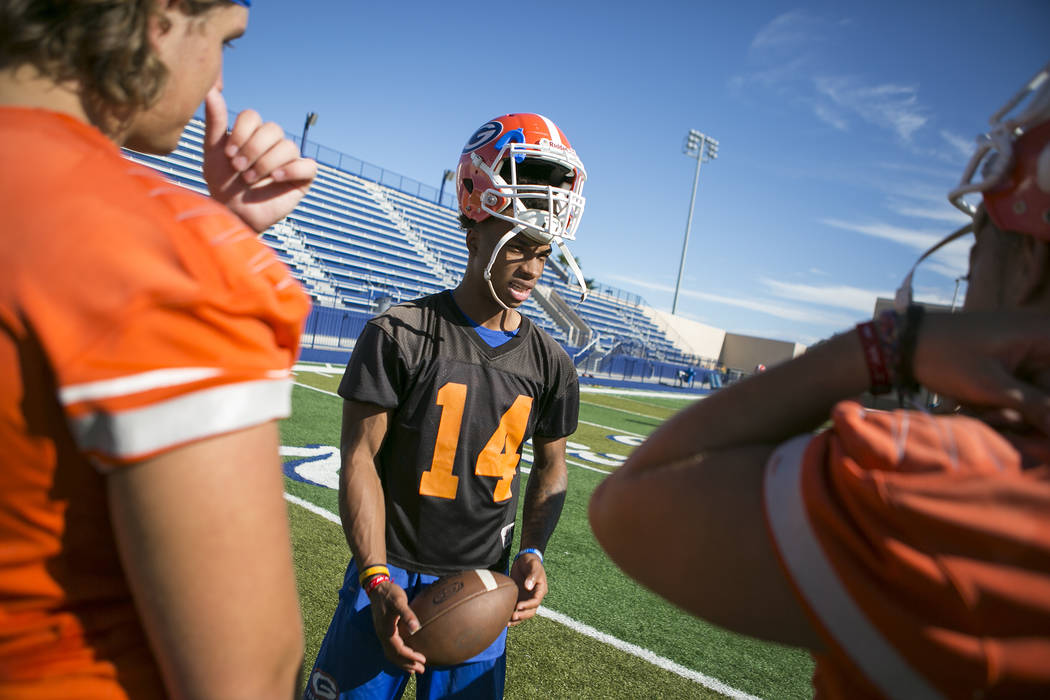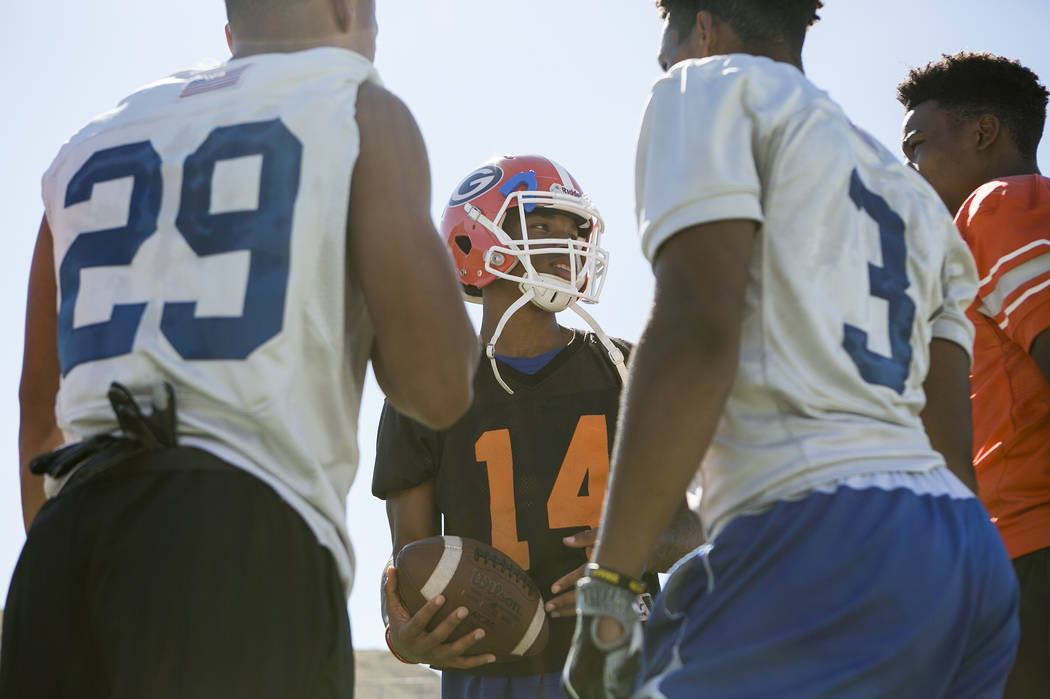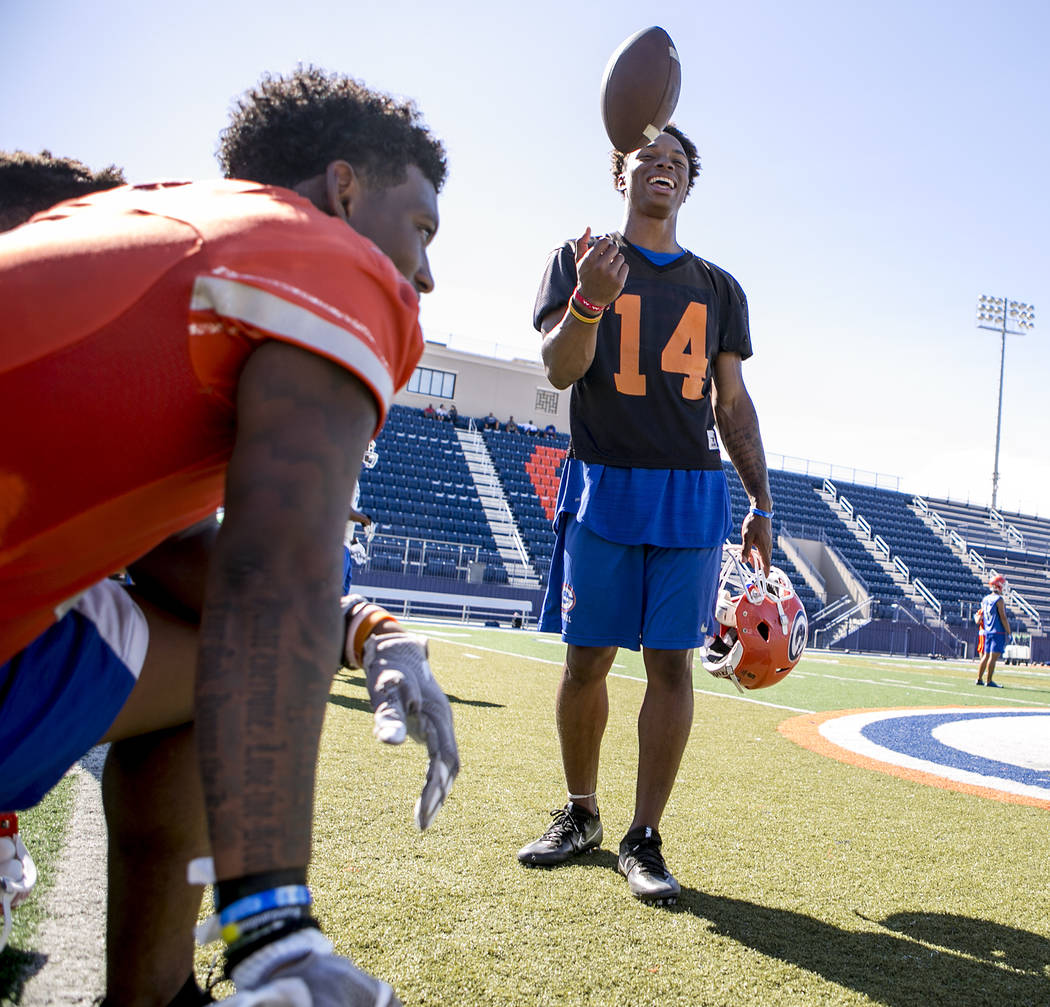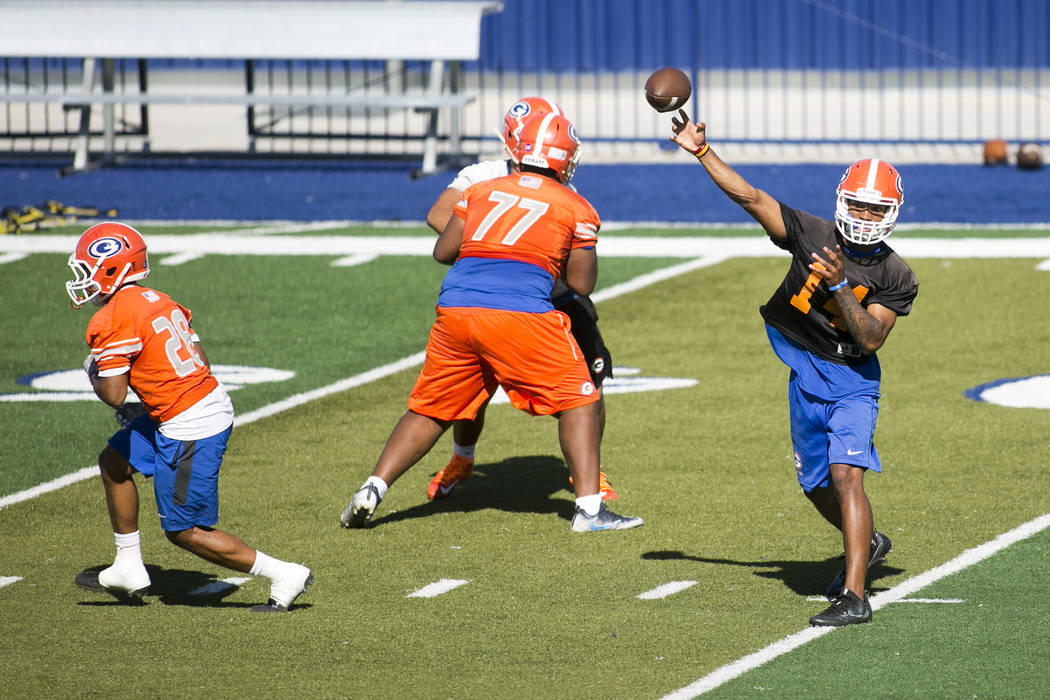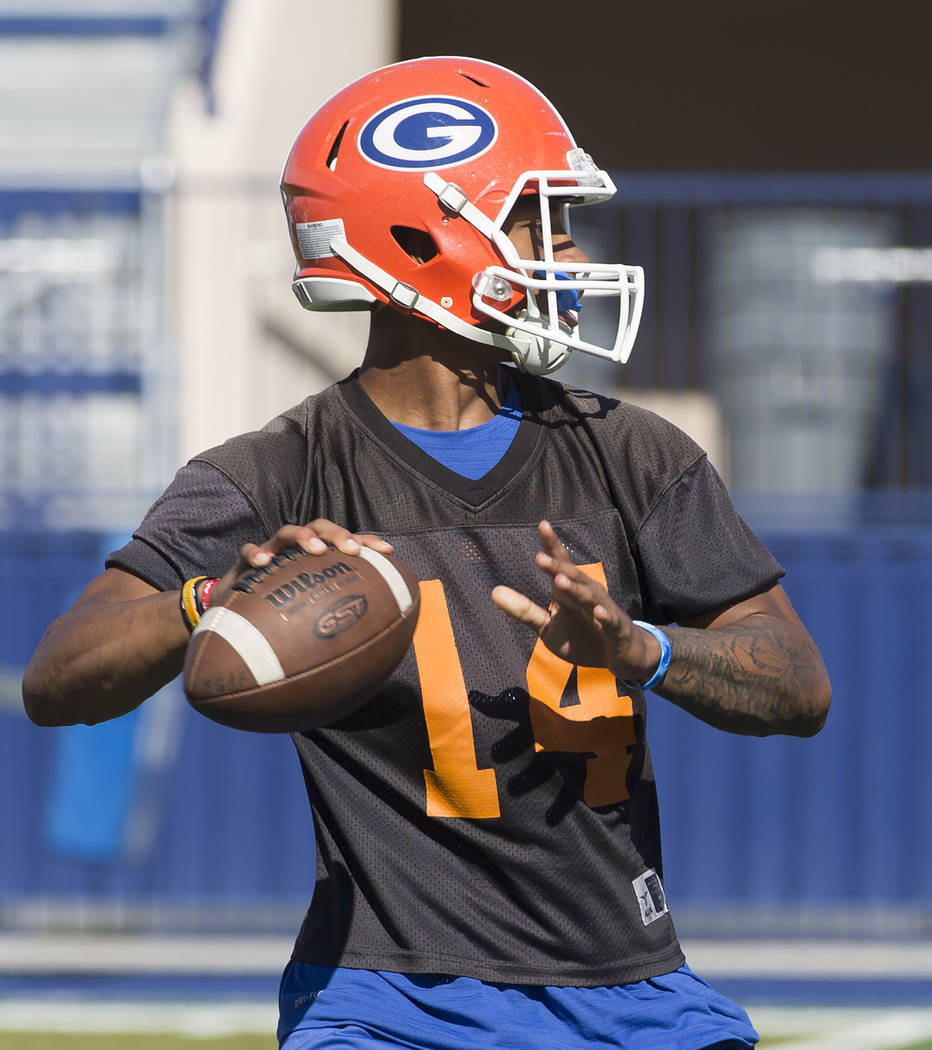 Dorian Thompson-Robinson flashes a triumphant smile at the mere mention of Friday.
After all, he's been waiting patiently for his opportunity to start at quarterback for Bishop Gorman.
Since "December after 2014," he says. "After my freshman year."
Thompson-Robinson is a senior now, and he will debut as the Gaels' starting quarterback in a nationally televised ESPN game against DeMatha High School (Maryland) at 6 p.m. Friday at Gorman. The Gaels, USA Today's three-time defending Super 25 champion, are ranked fourth in the publication's preseason poll, and DeMatha is sixth.
"All the bright lights on me," he said with a grin. "I'm definitely ready to lead my team."
Thompson-Robinson said he's been ready for years, and his teammates and coaches don't disagree.
Gorman senior tight end and Miami commit Brevin Jordan referred to his new quarterback as a "beast … a dog … and a savage," and Gaels coach Kenny Sanchez said Thompson-Robinson is "one of the best athletes" on a team loaded with phenomenal football players.
Sanchez promoted Thompson-Robinson to the varsity roster as a sophomore, and he started attracting attention — and offers — from high-major Division-I coaches who came to watch the star-studded Gaels practice.
But Thompson-Robinson, a consensus four-star recruit committed to UCLA, played sparingly as he watched five-star quarterback Tate Martell lead Gorman in 2015 to the second of its three consecutive mythical national championships.
Equipped with a 6-foot-2-inch, 200-pound frame, major college arm strength and the talent to start at practically any other program in the country, Thompson-Robinson struggled with his reserve role and deliberated transferring so he wouldn't have to back up Martell for another season.
"There's always been an underlying level of frustration at home," said Thompson-Robinson's mother, Melva, a professor in UNLV's School of Community Health Sciences. "We just (knew) when it comes to senior year, he's got to be ready to go."
Thompson-Robinson decided to stay at Gorman for his junior season and started at wide receiver on another national championship team. Martell graduated and departed for Ohio State, and Thompson-Robinson began preparing to lead the Gaels from his natural position for the 2017 season.
"For him to sit behind (Martell), he could have started at any other school," Jordan said. "So for him to do that, his peers look at him like, 'Man, he's a great dude.' "
Sanchez said the tenure as a backup helped Thompson-Robinson cultivate valuable leadership skills that accompany his physical measurables.
He ran Gorman's spread offense in practice the past two years, and has a dual-threat skillset like Martell. But he's 3 inches taller than his predecessor and said he expects to stay in the pocket a little more than Martell did.
"I can run the whole playbook now … We definitely expanded the passing game a little more," Thompson-Robinson said. "Right now, it's working out the kinks."
If Saturday's scrimmage against Liberty is any sort of indicator, there aren't many kinks to work out. Thompson-Robinson completed all 11 of his passes for 216 yards and three touchdowns. He ran for another score and commandeered the offense with the poise he always knew he had.
And the confidence he's ready to showcase.
"Knowing when my time comes, everybody is going to want to watch. That's kind of what it is right now," Thompson-Robinson said. "It's going to be fun."
Contact reporter Sam Gordon at sgordon@reviewjournal.com. Follow @BySamGordon on Twitter.