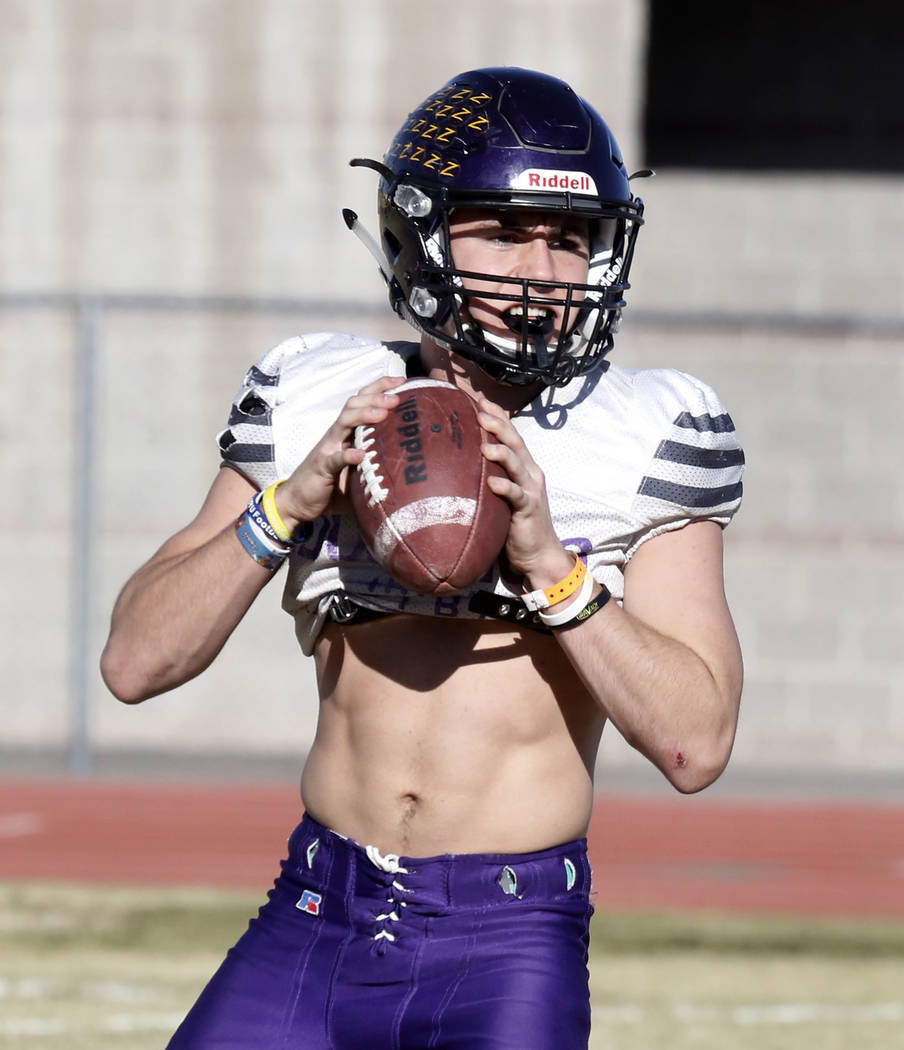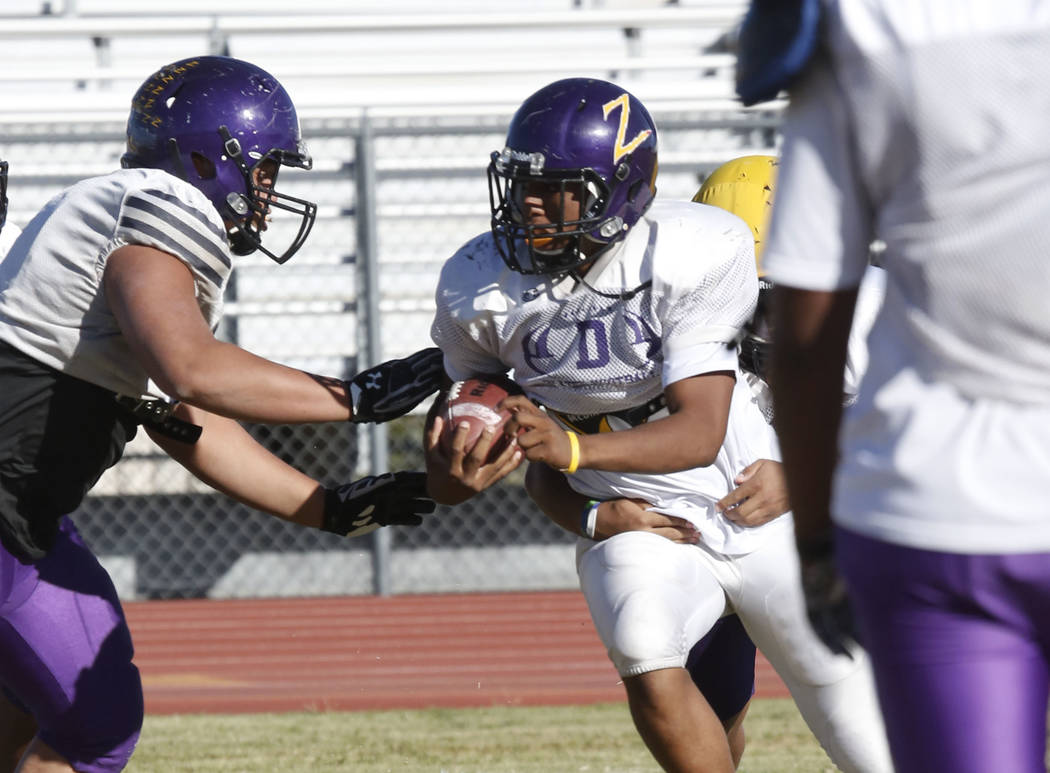 Kaden Renshaw tries not to dwell on the final three weeks of the 2016 football season, but the bitter memory always finds its way back into his thoughts.
"We try to forget about it, but it always comes to our minds," Renshaw said. "How do you go 6-0 and then 6-3 and miss the playoffs? It's horrible. So we keep that in mind. We know we can't lose this game."
The Trailblazers (5-1, 3-0 Southwest League) can erase some of those painful memories and clinch their first playoff appearance since 2012 with a win when they play at Sierra Vista (5-1, 4-0) at 7 p.m. Friday.
The Mountain Lions started Durango's late-season slide last year, beating the Trailblazers 10-7 for their first loss of the season.
"It's always been in the back of our heads ever since," junior receiver/defensive end Jayden Nersinger said. "It's kind of a revenge game."
Renshaw said: "We think about that all the time. It's going to be different this year. We obviously don't want to lose and then we have (Bishop) Gorman next week. We want to get this win."
Durango features a strong junior class, led by Renshaw, Nersinger and running back/linebacker T.K. Fotu.
Renshaw has completed 63.4 percent of his passes for 805 yards and eight touchdowns with four interceptions. He's also rushed for 344 yards and six TDs. Nersinger has 10 catches for 151 yards and three TDs, to go with 33 tackles and five sacks. Fotu leads the team in rushing (647 yards) and tackles (48).
"I definitely appreciate those guys, because they're young, but they are experienced," first-year Durango coach Scott Murdock said. "We are a young team, but all of our players have played most of their lives and a lot of them have gotten a lot of varsity experience. And that's the key to it all. Experience is the key to success."
Sierra Vista has won five consecutive games, largely because of its ability to control the line of scrimmage on both sides of the ball. The Mountain Lions have five linemen that tip the scales at 270 or more pounds, with senior guard Isaiah Palelei (310 pounds) and senior defensive tackle Keki Faatiliga (330 pounds) serving as anchors.
"They have a huge offensive line, a huge d-line," Renshaw said. "They're not necessarily quick, but they're a huge team. Luckily we have speed, so I think we're going to overcome that."
Murdock switched from an I-formation to a spread offense this season to try to take advantage of that speed, and Renshaw said the new set suits the team's personnel.
"We changed the offense up, because last year we were kind of a ground-and-pound team," Renshaw said. "We're all juniors, stronger, better and the offensive system fits all the athletes. We're definitely doing good this year."
Fotu said the key to success this week for Durango is simple.
"Speed kills," he said.
Contact prep sports editor Damon Seiters at dseiters@reviewjournal.com or 702-380-4587. Follow @DamonSeiters on Twitter.
More preps: Follow all of our Nevada Preps coverage online at nevadapreps.com and @NevadaPreps on Twitter.
Friday's games
(All times 7 p.m.)
Spring Mountain at Pahranagat Valley
Democracy Prep at Laughlin
Tonopah at Indian Springs
Mountain View at Lake Mead
The Meadows at Calvary Chapel
Virgin Valley at Moapa Valley
Chaparral at Del Sol
Pahrump Valley at Sunrise Mountain
Clark at Spring Valley
Desert Pines at Cheyenne
Durango at Sierra Vista
Desert Oasis at Bishop Gorman
Faith Lutheran at Shadow Ridge
Legacy at Arbor View
Palo Verde at Cimarron-Memorial
Eldorado at Las Vegas
Rancho at Valley
Liberty at Coronado
Basic at Green Valley
Silverado at Foothill