Jordan Norwood, Cimarron prep for Northwest League opener
September 13, 2018 - 2:00 pm
Updated September 13, 2018 - 5:13 pm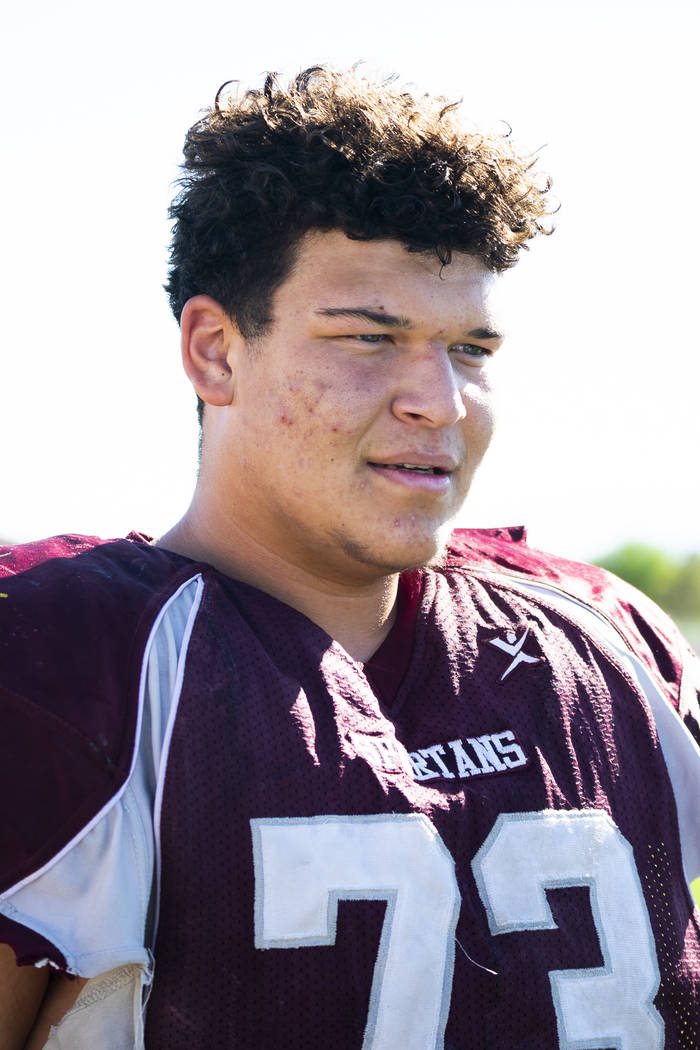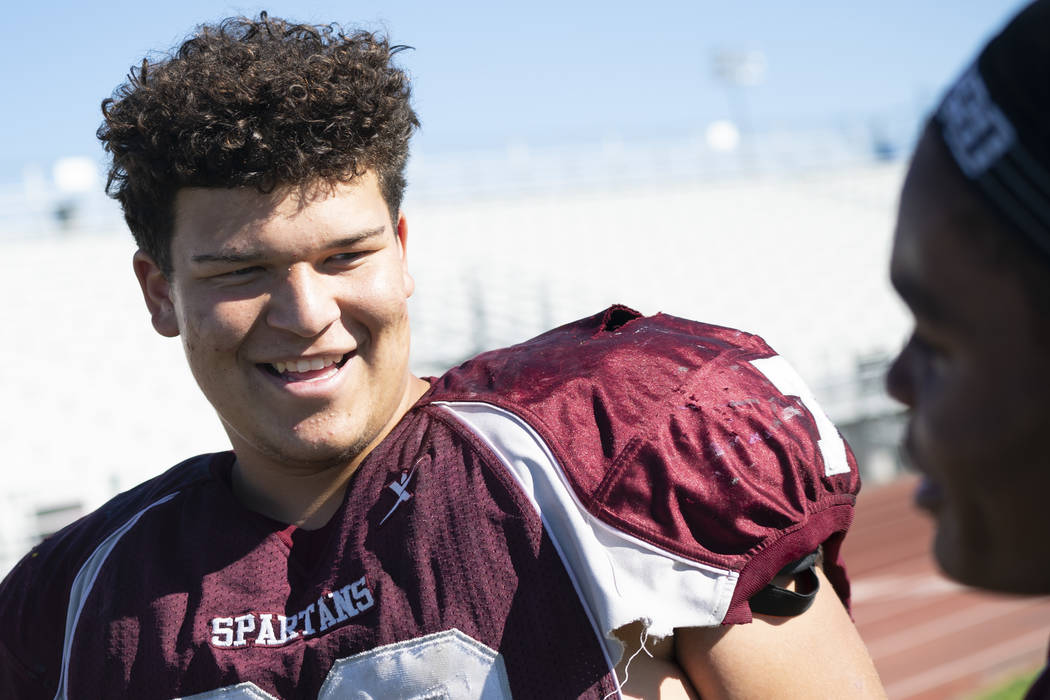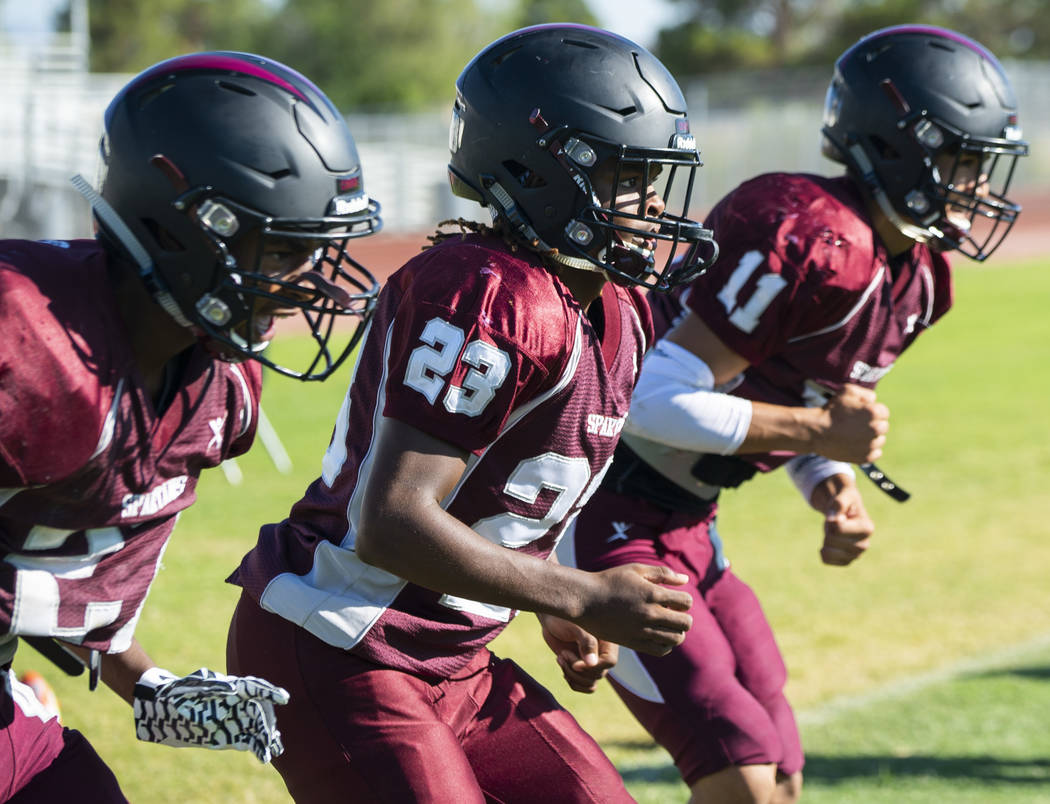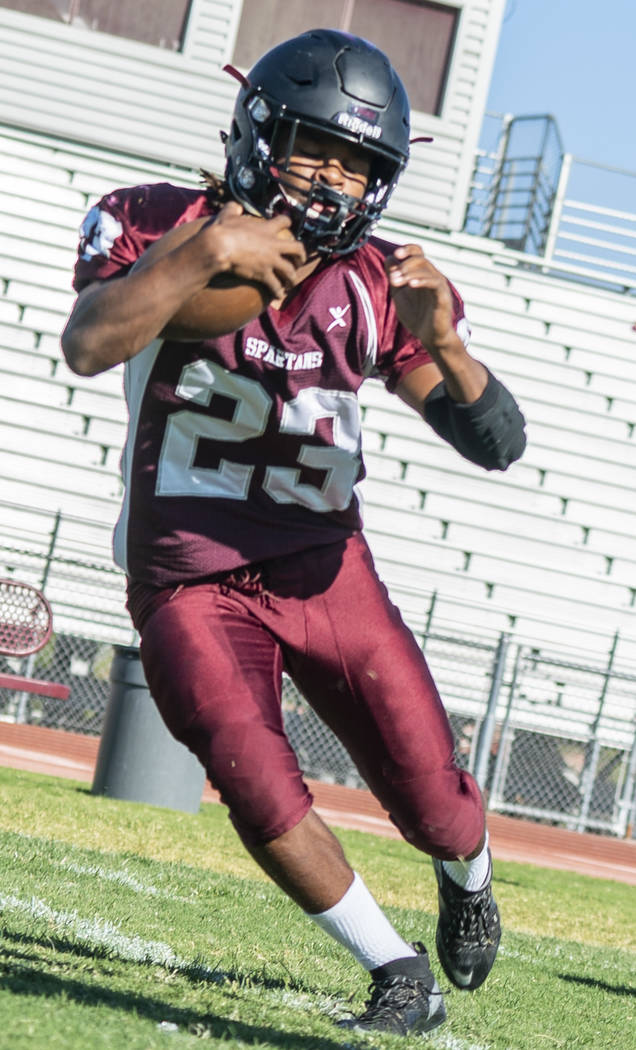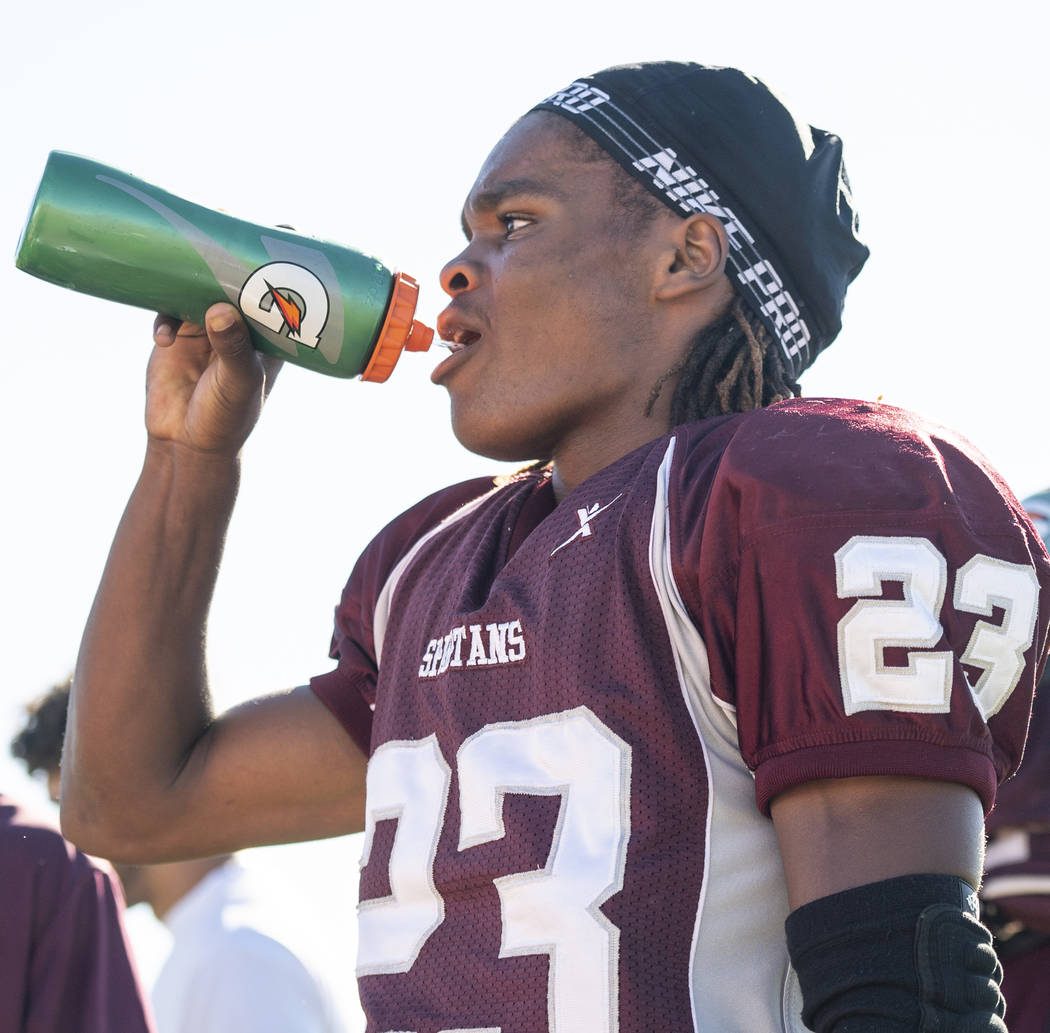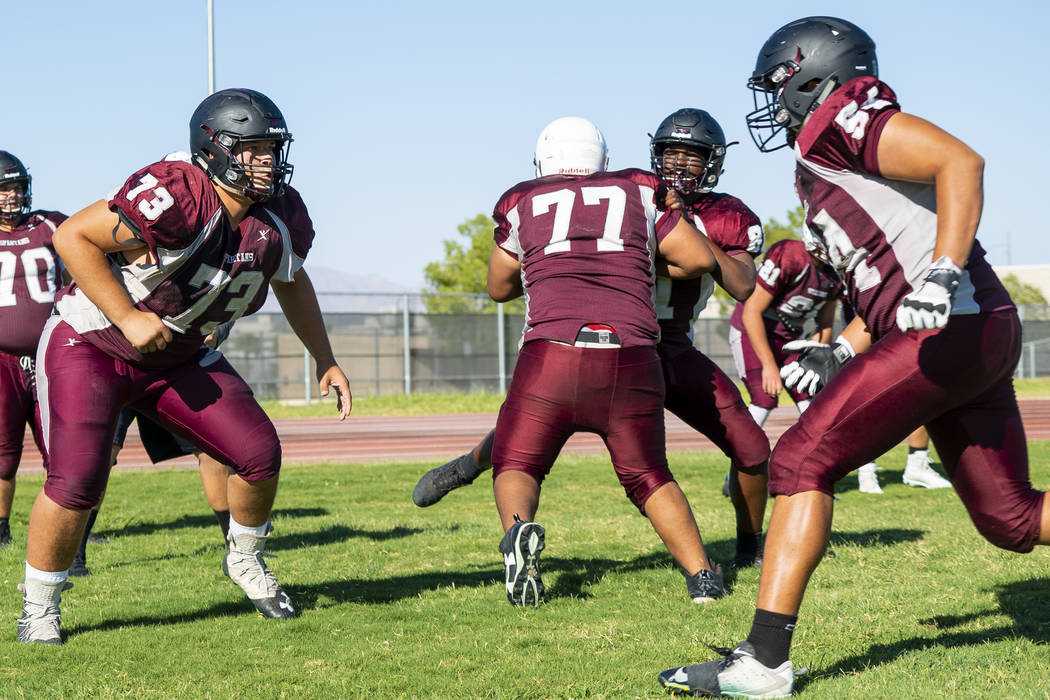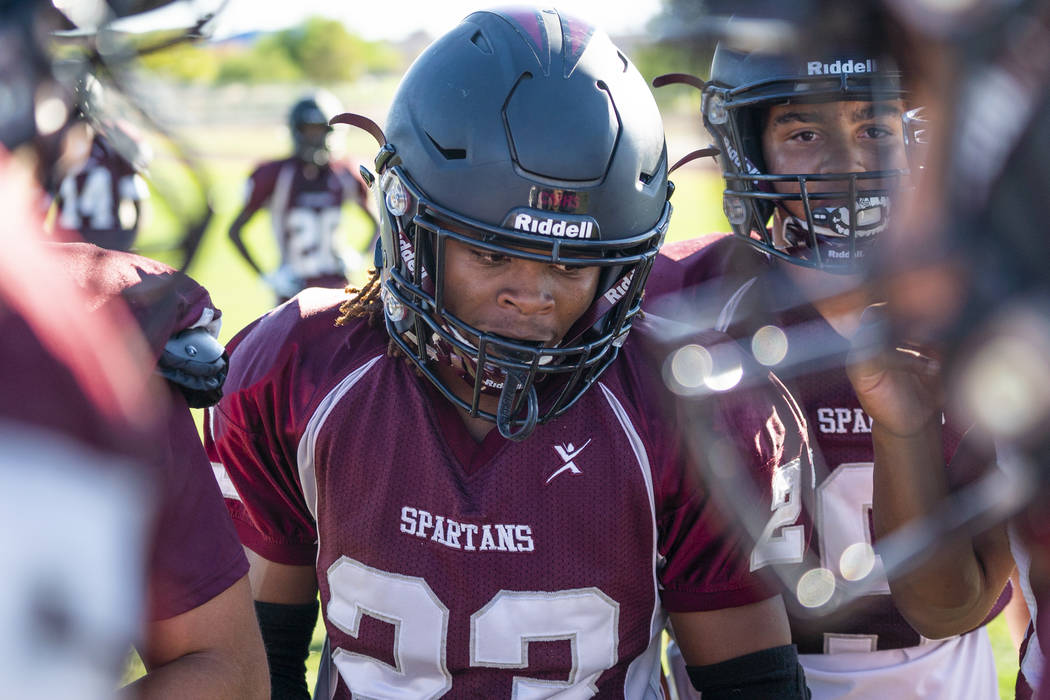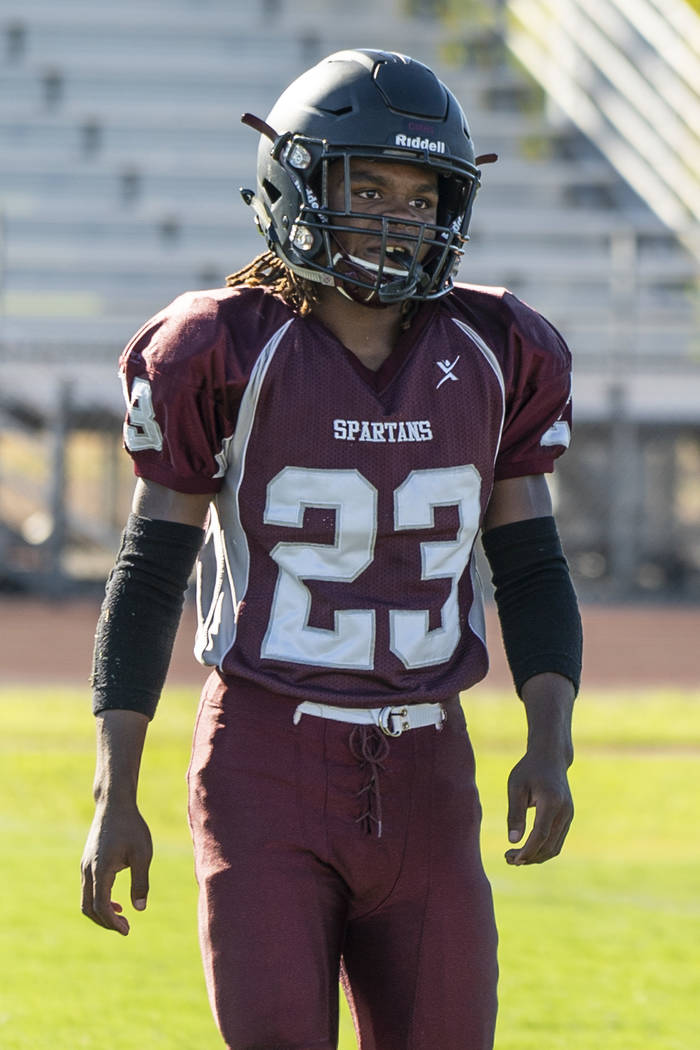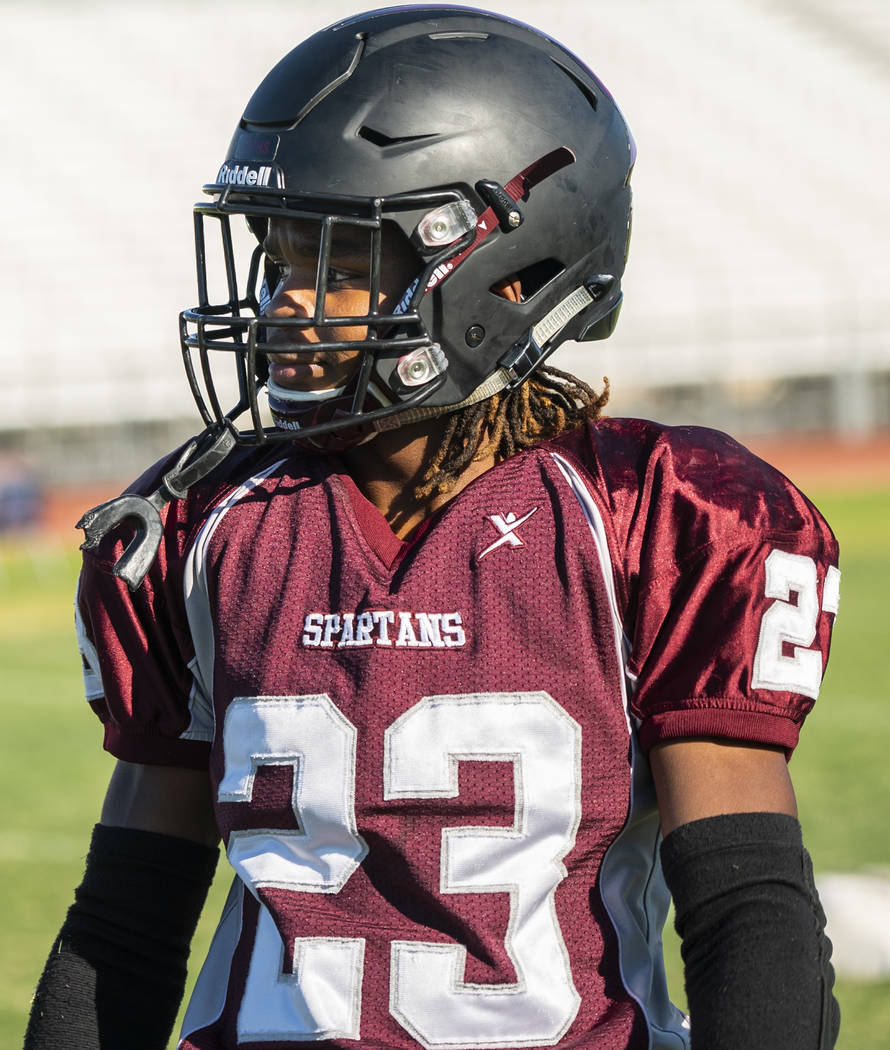 Perhaps the most fascinating thing about Cimarron-Memorial's football game at No. 10 Shadow Ridge is how similar the two are. Both rely on a strong run game, neither have made the playoffs since 2015, and both feel a lack of respect from around the valley.
So when the Spartans (2-2) step on Shadow Ridge's field Friday, they'll be looking to overpower the Mustangs (3-1) with their ground attack, get in pole position in the Northwest League's playoff race and, perhaps most important, command respect.
"Everybody's just dissing us, I don't know why," Cimarron running back Jordan Norwood said. "I can just go around my neighborhood where I live over there by Cheyenne, and they're like, 'Y'all suck.' I don't think so. This year we're going to be better. We are."
The Cimarron game plan of "Give the ball to Norwood" has worked wonders. The junior has carried 103 times for 778 yards, both tops in Southern Nevada, and his 12 touchdowns are tied for the lead.
"I have to step up my game because he's quick," Spartans junior offensive tackle Michael Overland said. "You have to follow your line. If they're not blocking, you can't really run, and (Norwood) says it all the time."
Norwood chuckled and talked about the importance of his line. Both running back and line will need to be in tandem Friday, particularly when it comes to getting through Shadow Ridge's front.
The Mustangs allowed 4.76 yards per rush in their game against Mojave, then 3.67 yards against Snow Canyon (Utah), both wins.
Then there's the Shadow Ridge offense, which doesn't hide what it's trying to do. Quarterback Kody Presser has attempted eight passes overall but has rushed for 339 yards and three touchdowns alongside Anthony Wheaton's 47 carries, 324 yards and five scores.
Which plays well into Cimarron's hands. Coach Kory Walker said the Spartans' advantage is in the trenches.
"What we have to continue to do is game plan based off what we see on film that are weaknesses in other teams that we can expose and hopefully use our strengths to help us get over the hump," Walker said. "The strength of our team is our offensive and defensive lines. It's no secret."
Walker said the threat of Norwood has taken pressure off first-year sophomore quarterback Branden Smith, who is averaging 12.2 yards per completion.
But, of course, Norwood's biggest contribution is his yardage and touchdowns. And if Cimarron wants a jump-start on one of the Northwest League's four playoff spots, the Spartans will need their star to show up.
"He's a special kid, he's just now getting known for some of the stuff he can do," Walker said. "You got a horse like that, you gotta feed him."
More preps: Follow all of our Nevada Preps coverage online at nevadapreps.com and @NevadaPreps on Twitter.
Contact Justin Emerson at jemerson@reviewjournal.com or (702) 387-2944. Follow @J15Emerson on Twitter.
3 games to watch
Foothill at Canyon Springs — Canyon Springs is one of the favorites in the Northeast League, but will need a strong performance to top the Falcons in this nonleague game.
Durango at Las Vegas — Durango is coming off a bye and will try to bounce back after losing its first two games by a combined seven points.
Bishop Gorman at De La Salle (California) — The Gaels continue their brutal nonleague schedule, as they travel to California to face the nation's 10th-ranked team.
Friday's schedule
(All times 7 p.m. unless noted)
SLAM Academy at Silver Valley (Calif.), 6:30 p.m.
Arbor View at Centennial
Cimarron-Memorial at Shadow Ridge
Palo Verde at Bonanza
Foothill at Canyon Springs
Green Valley at Legacy
Durango at Las Vegas
Desert Pines at Sierra Vista
Eldorado at Chaparral
Cheyenne at Moapa Valley
Democracy Prep at Virgin Valley
Western at Boulder City
Sunrise Mountain at Valley
Bishop Gorman at De La Salle (Calif.)
Faith Lutheran at JSerra Catholic (Calif.)
Lincoln County at The Meadows
Needles at Lake Mead
Calvary Chapel at Laughlin
Beaver Dam at Pahranagat Valley
Spring Mountain at Indian Springs