Boise State, Oregon have plenty on line in Las Vegas Bowl
December 15, 2017 - 9:11 pm
Updated December 15, 2017 - 9:39 pm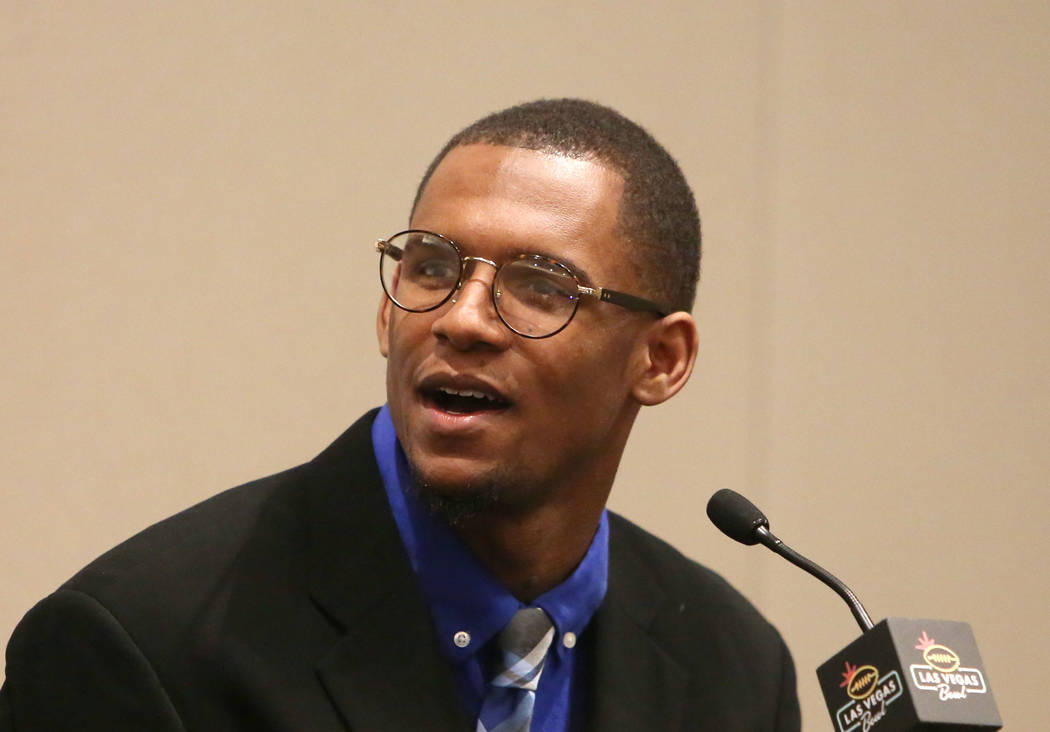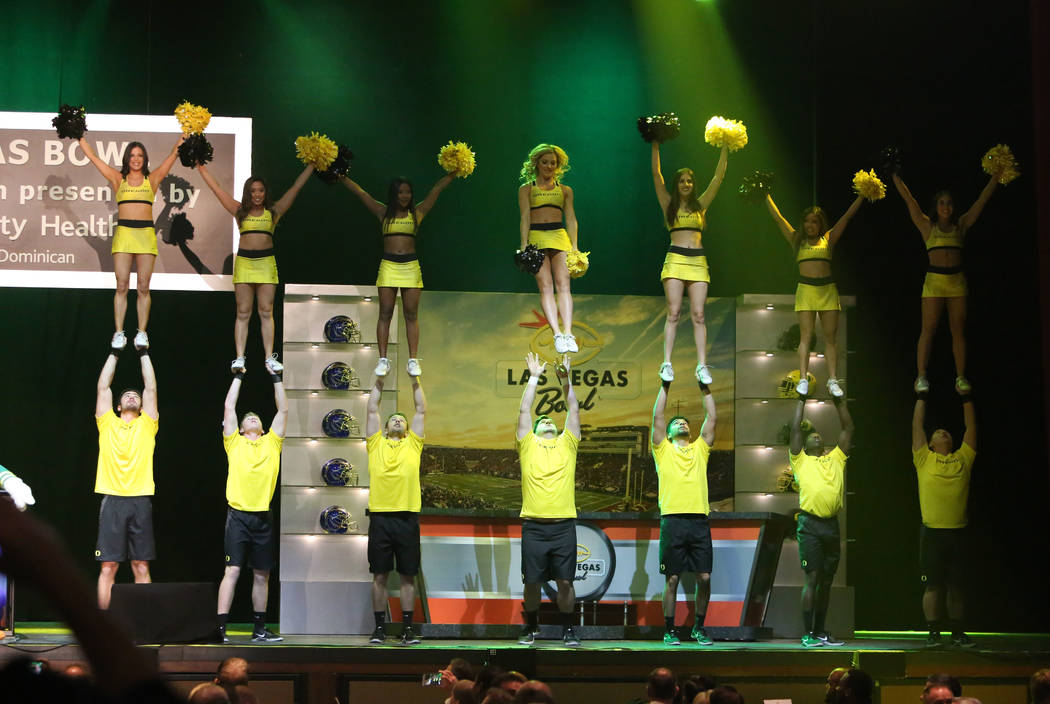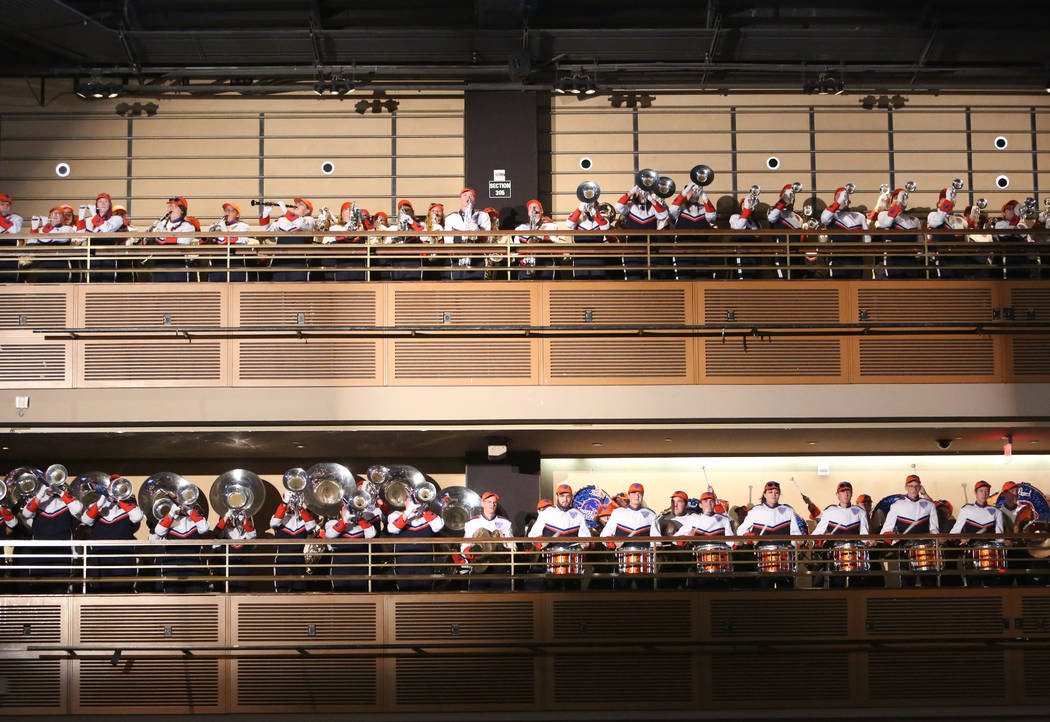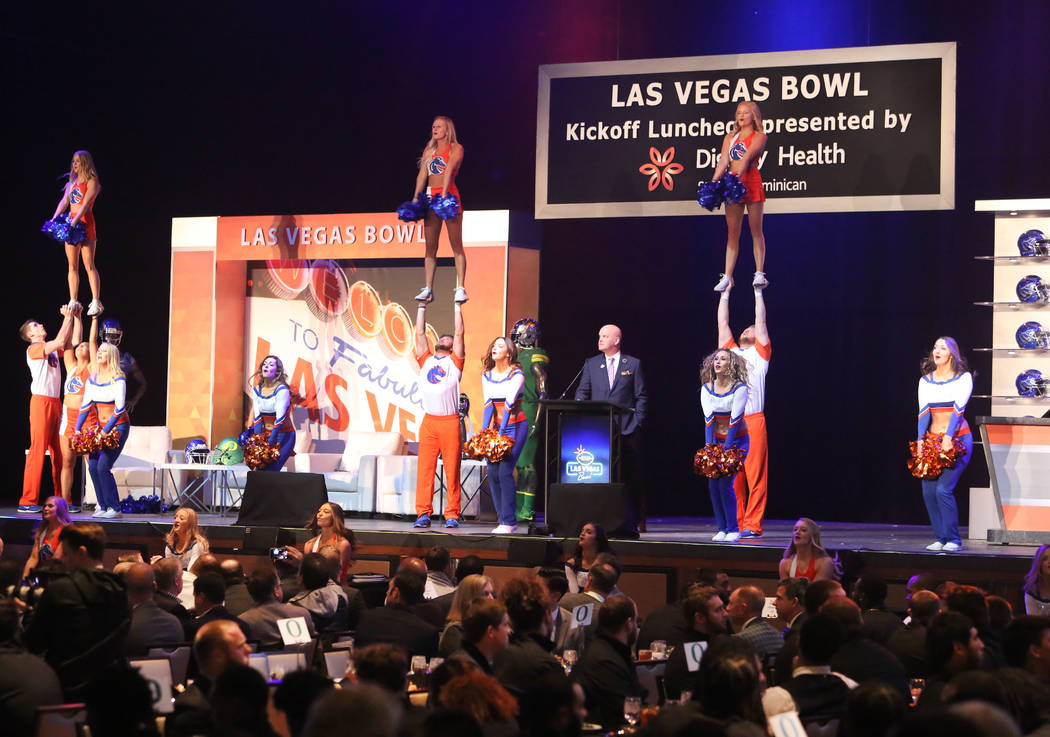 Boise State and Oregon haven't played in the Las Vegas Bowl in several years, and given the recent state of each program, making this postseason game is a big step forward.
Both are used to playing well after Christmas, and though they are happy to be here, they don't want to make it much of a habit.
Maybe the winner of Saturday's 12:30 p.m. game at Sam Boyd Stadium will use this game as a steppingstone to return to bigger days. Pac-12 Conference representative Oregon (7-5) is a 7-point favorite over Mountain West champion and 25th-ranked Boise State (10-3) in the game, which will televised on KTNV-13.
Even with the big picture as a backdrop to this meeting, convincing football coaches to talk about anything beyond the next game usually goes as smoothly as bringing up the state of politics at a family holiday dinner. And Boise State's Bryan Harsin certainly wasn't ready to look ahead.
"You're talking about the future," he said. "So many things go into that. Right now, we've had a great year. Guys have battled through a lot to be in the position that they're in. We're very fortunate to be in this bowl game. This is a marquee matchup that I think people are going to enjoy, so the focus is now."
And, to his point, the now is challenging enough even against a Ducks team that will be minus running back Royce Freeman, who rushed for 1,475 yards and 16 touchdowns. He won't play so a potential injury doesn't endanger his NFL draft prospects, but when quarterback Justin Herbert starts, Oregon is 6-1 and averages 52.1 points.
"They're a very dynamic offense," said Boise State linebacker Leighton Vander Esch, the Mountain West Defensive Player of the Year. "They've got good team speed all around. They've got great players. You've got to respect them all around the field. It's pretty impressive when you put on the film and really break down areas where they're successful. They can do anything they want to do because they've got the players for it."
Led by Vander Esch, the Broncos allowed 22.5 points per game, which was fourth in the conference and 35th nationally.
"One of the things Boise State does great is they do a lot of things well on defense," Herbert said. "I think one of the challenges we'll have is getting started early, getting used to them and seeing how they play and getting our offense going."
A victory for either program could be a catalyst in an effort to return to the national limelight.
Boise State last played in a major bowl in the 2014 season, beating Arizona 38-30 in the Fiesta Bowl. It was the Broncos' third Fiesta victory in nine years.
The Ducks probably have the bigger upside long term given they play in a Power Five conference, and they have developed a nationally recognized brand of being edgy and running high-tempo offenses. Oregon also has a recent history of tremendous success, appearing in two national championship games, three Rose Bowls and a Fiesta Bowl since the 2009 season.
It's the job of Mario Cristobal, promoted last week to coach the Ducks, to get them back there. And getting these extra practices leading up to the Las Vegas Bowl should benefit him.
"Last year, that wasn't part of the circumstance, but this year it has been invaluable for us," Cristobal said. "We've got a fair amount of freshmen and some that have played, but others have had no playing time.
"These bowl practices, with only having 15 days of spring ball as we do in college football, it's a help."
Contact Mark Anderson at manderson@reviewjournal.com. Follow @markanderson65 on Twitter.
Game day
Who: No. 25 Boise State vs. Oregon
What: Las Vegas Bowl
When: 12:30 p.m. Saturday
Where: Sam Boyd Stadium
TV: KTNV-13
Line: Oregon -7; total 61