Legacy pounds past Centennial
September 30, 2016 - 10:38 pm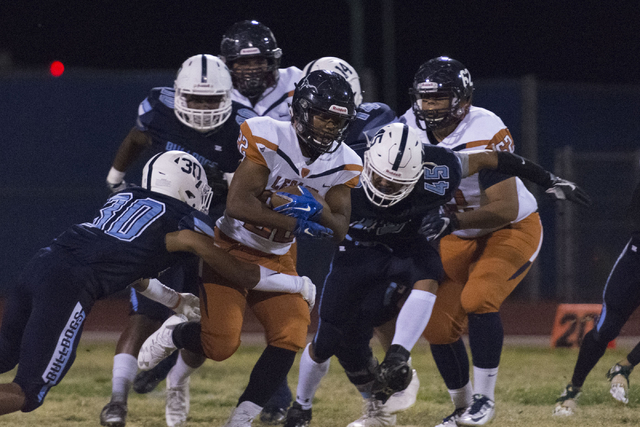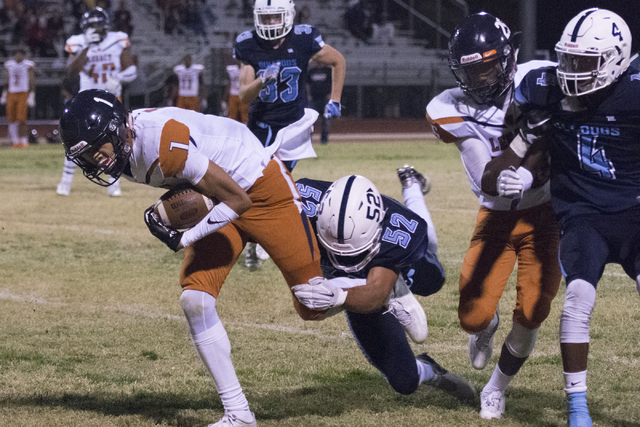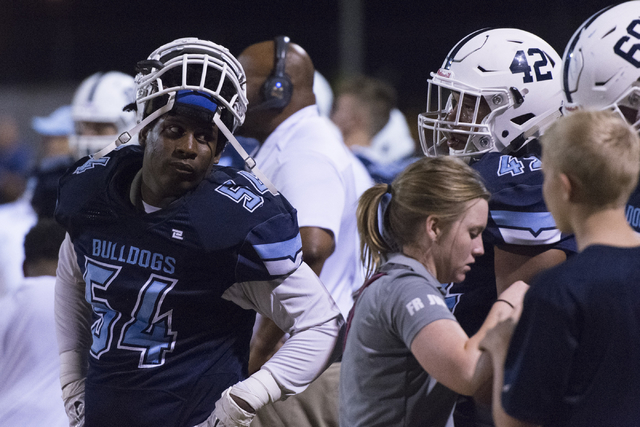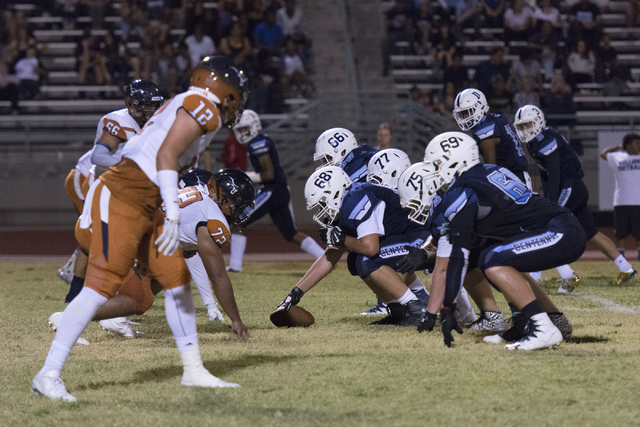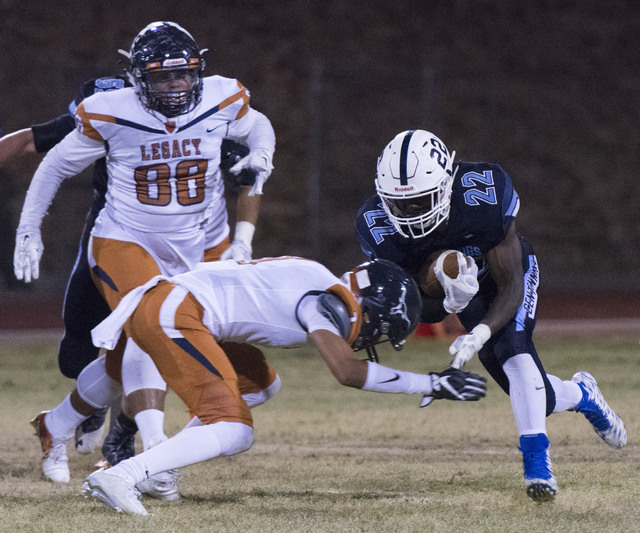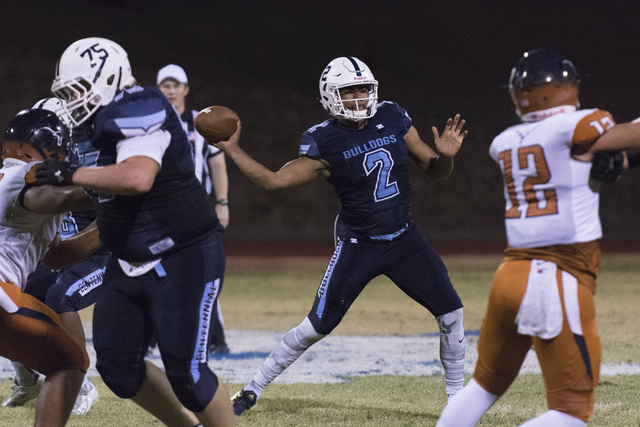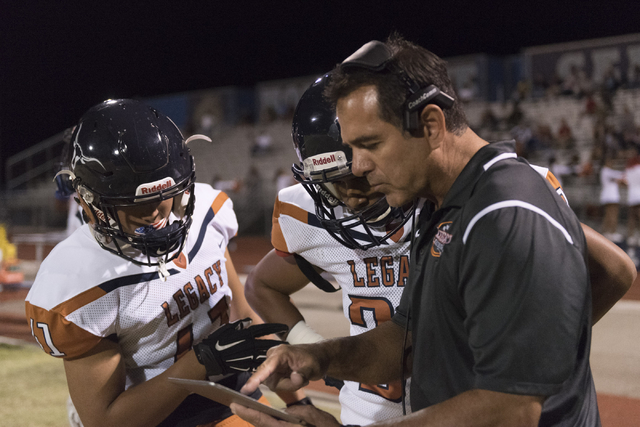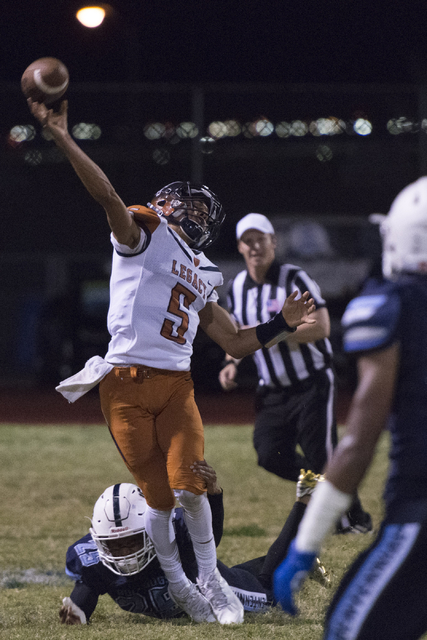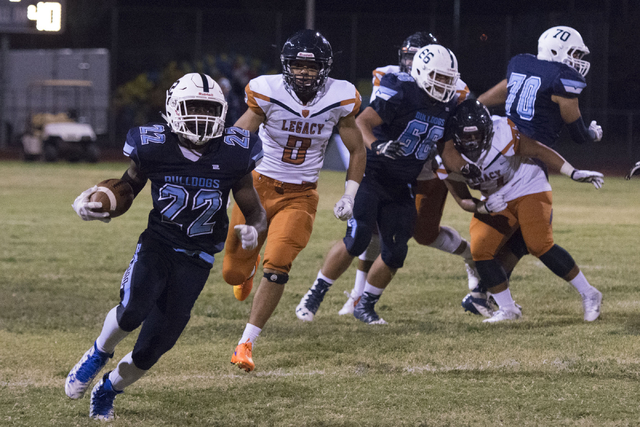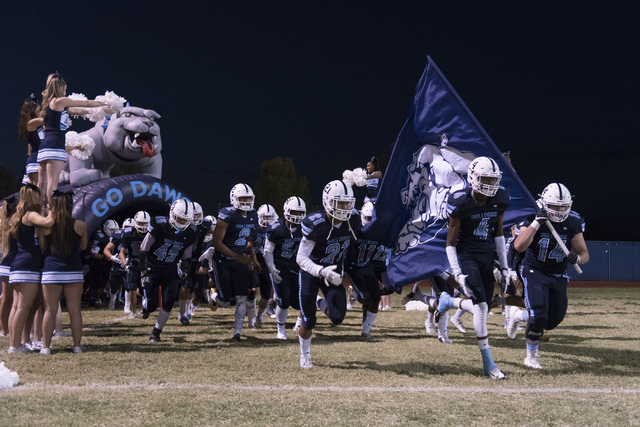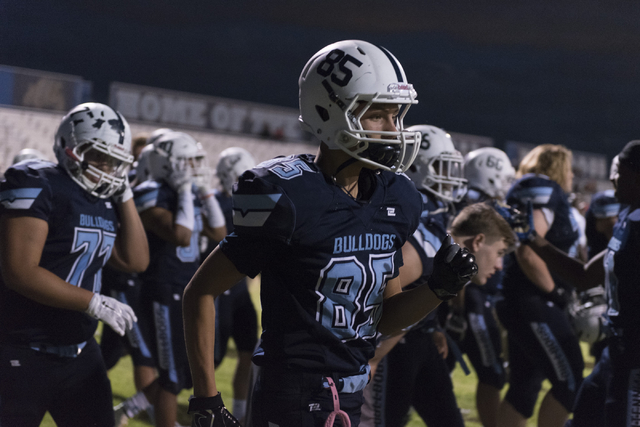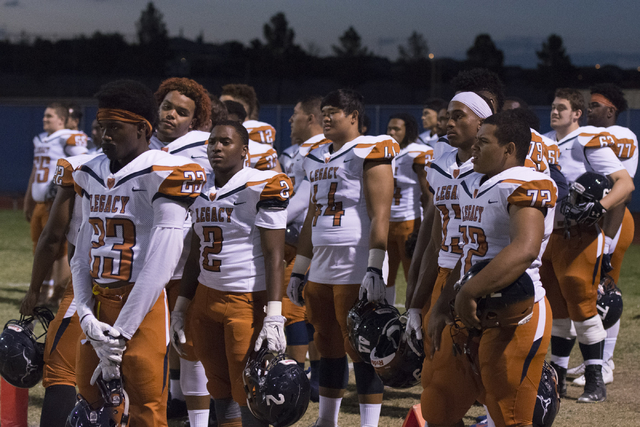 Legacy football coach John Isola sneaked up behind Samuel Turner and lifted the senior running back onto his shoulders as the rest of the Longhorns cheered.
Considering the way Turner carried the Longhorns on Friday night, it was an appropriate postgame celebration.
Turner battered Centennial's defense for 305 yards and two touchdowns on 33 carries, and visiting Legacy notched a 27-20 victory in a key Northwest League game.
"It starts with our big boys up front, and that's what we do," Turner said. "We didn't do good our first half, but we came out running in the second half. I just thank my O-line for doing this."
Turner carried the ball on 14 of Legacy's 17 plays in the fourth quarter, not including a kneel-down on the game's final play.
Turner gained 153 yards and scored both of his touchdowns in the fourth quarter for the No. 6 Longhorns (5-0, 2-0 Northwest), who controlled the ball for the majority of the second half.
"He's a workhorse for us," Isola said. "Sam carried us with his legs, and the offensive line helped him get it there, but this was a team effort. There were a lot of guys that you can point to that were big in key situations."
Turner capped a six-play, 79-yard drive with a 1-yard touchdown plunge to put Legacy on top 20-7 with 8:20 to play.
After Centennial quarterback Jamaal Evans hit wide receiver Bryce Hampton for an 18-yard touchdown to cut the Longhorns' lead to 20-13, Turner put away the game with a 3-yard touchdown run with 3:42 remaining that gave Legacy a 27-13 lead.
The score was set up by Turner's 42-yard run down to the Centennial 2-yard line.
"I told our guys, 'Hey, if they can't stop our run, it's going to be a long night for Centennial,' " Isola said. "We held up. We showed character. We've proven we're a fourth-quarter team. If you're going to beat us, you better play four quarters because we will."
Evans ran for 68 yards and a TD and threw for 194 yards and two scores, including a late touchdown to running back Kayvon Miller for No. 5 Centennial (2-3, 1-1). He also was intercepted three times in the first half by Legacy safety Ahmyreon Culpepper.
Miller finished with 103 yards on 21 carries for the Bulldogs.
"This team's built on the defense," Isola said. "If it's hard to stop our offense and our run game and our pass game, and our defense keeps us in every game and we're a fourth-quarter team, it's a good recipe."
Contact reporter David Schoen at dschoen@reviewjournal.com or 702-387-5203. Follow on Twitter: @DavidSchoenLVRJ
Complete coverage of high school sports