Liberty's Allan Mwata steadies secondary with play and charisma
November 23, 2017 - 4:56 pm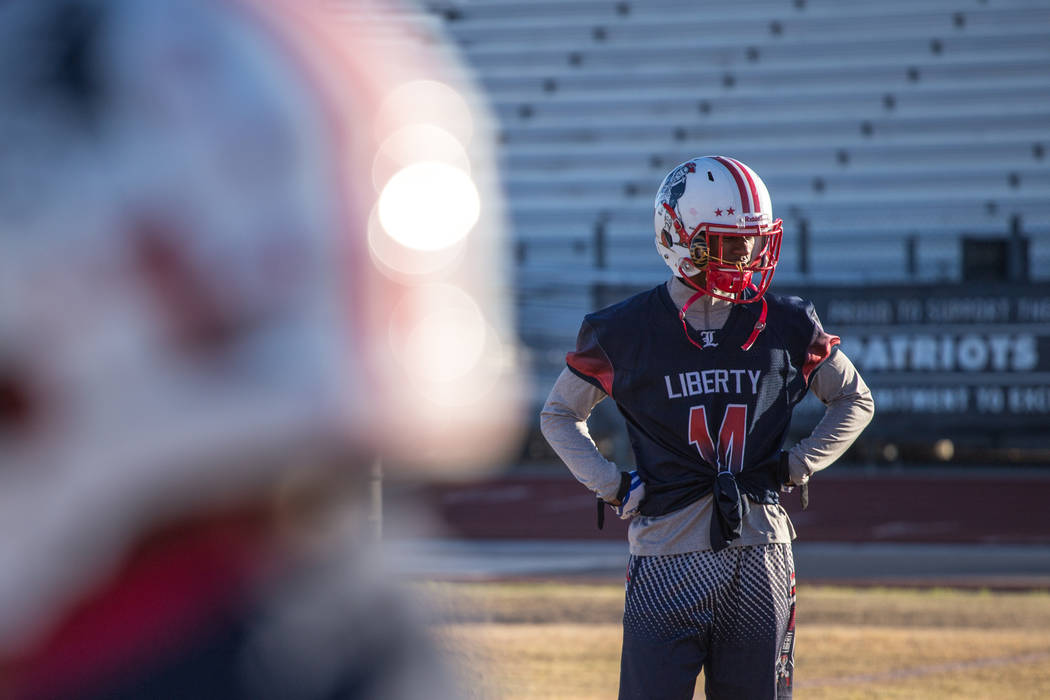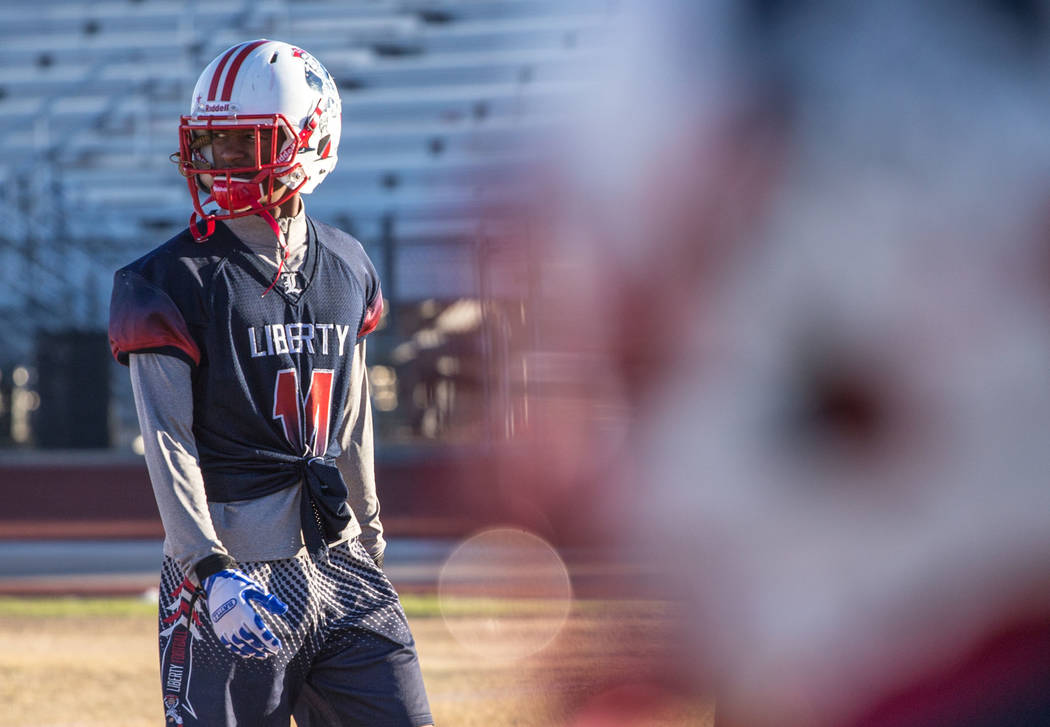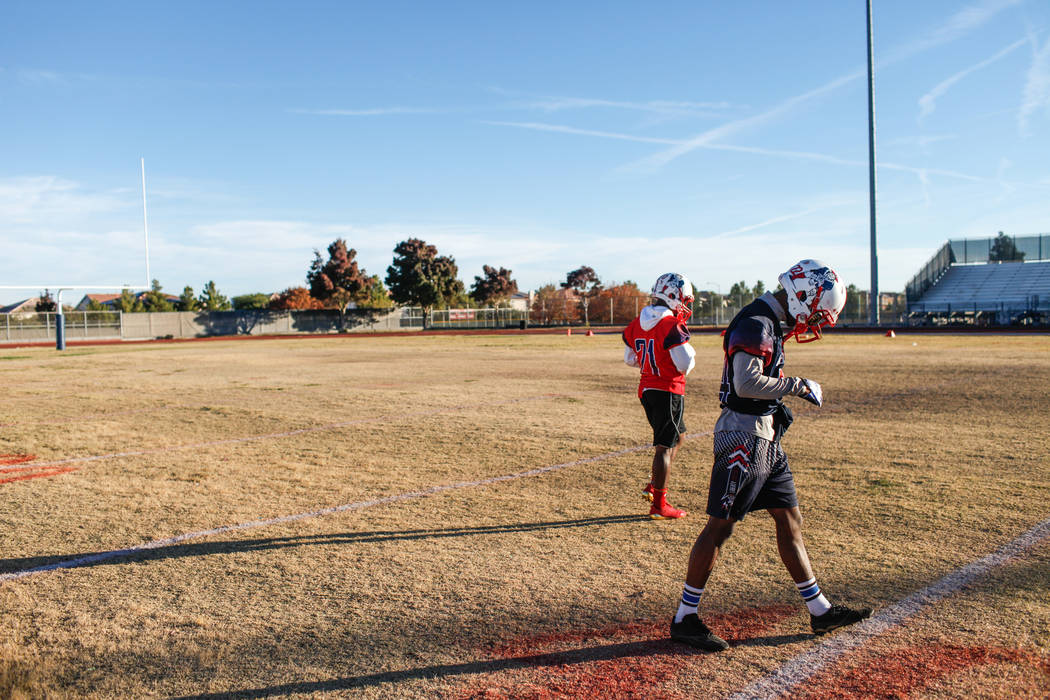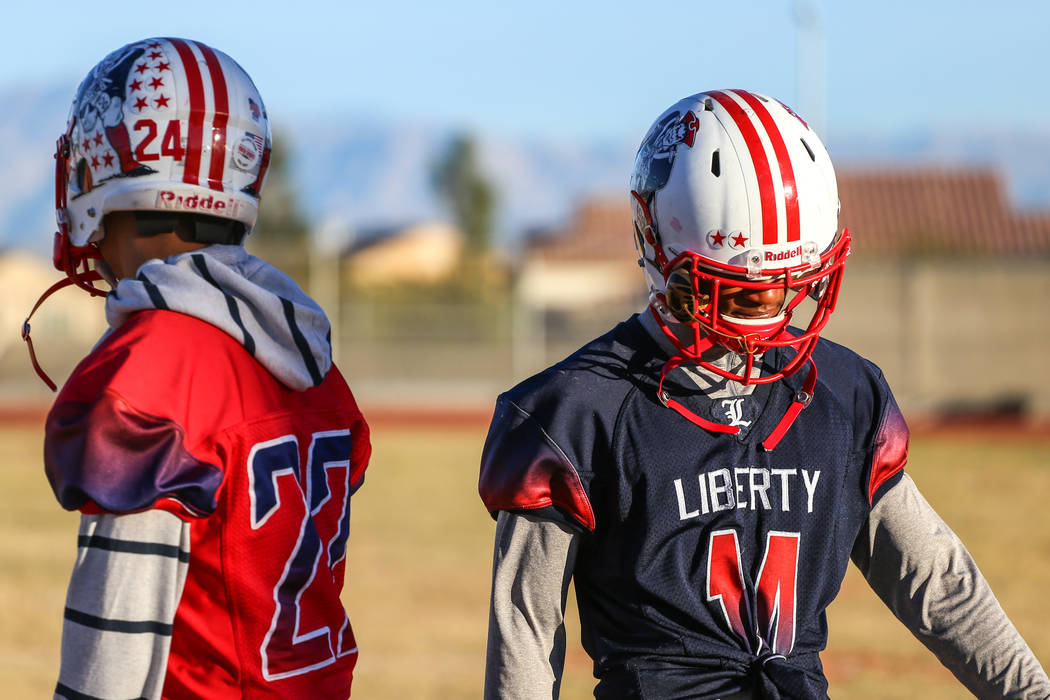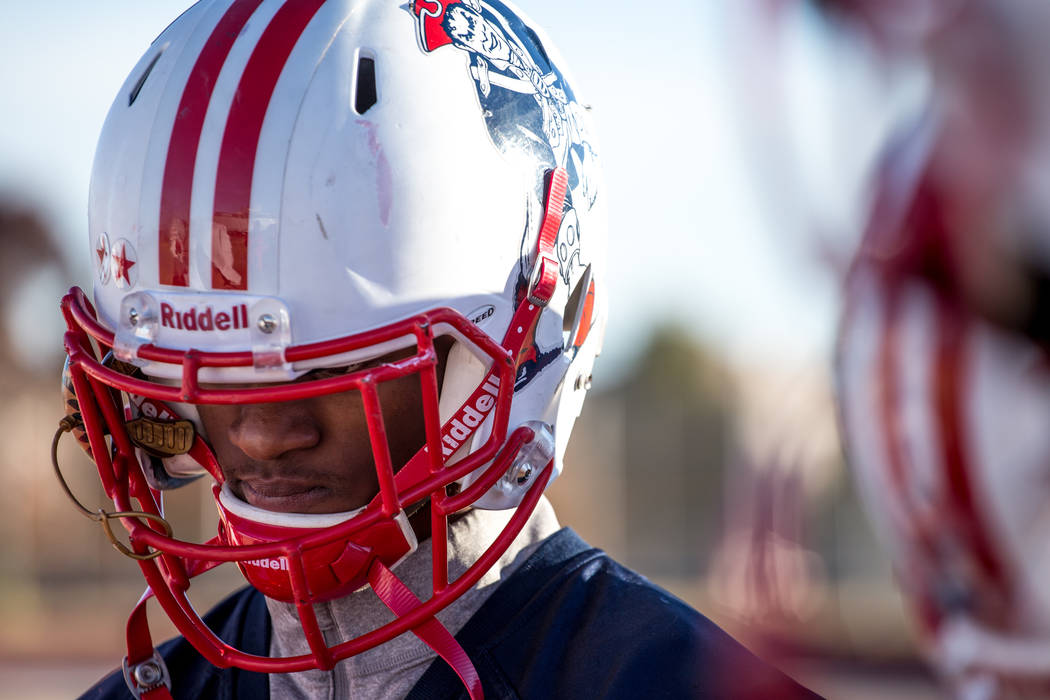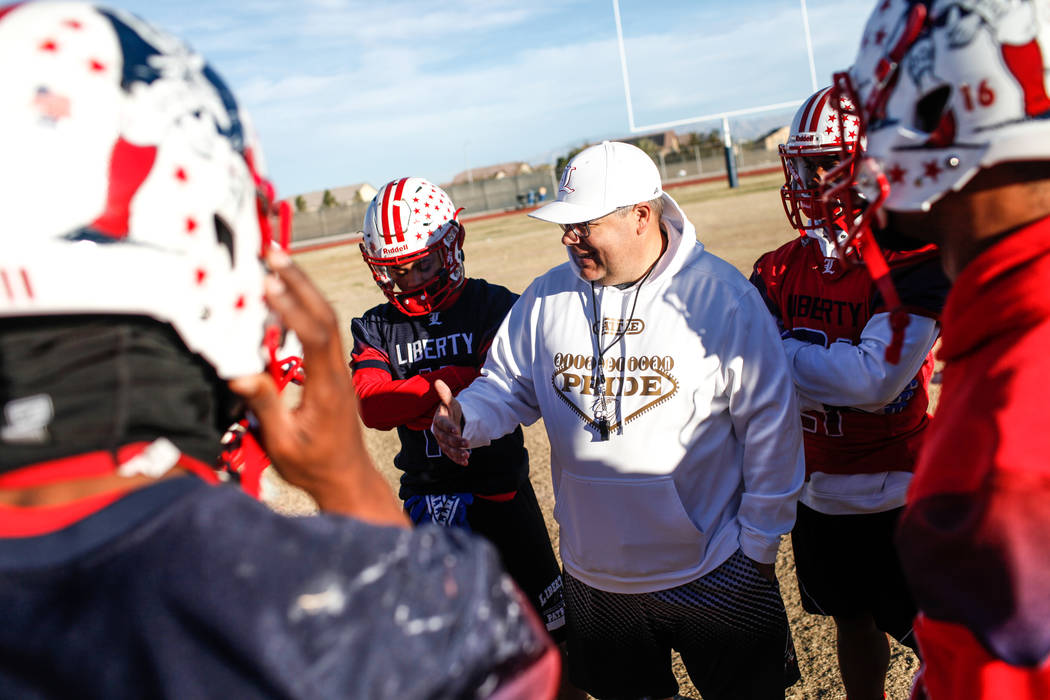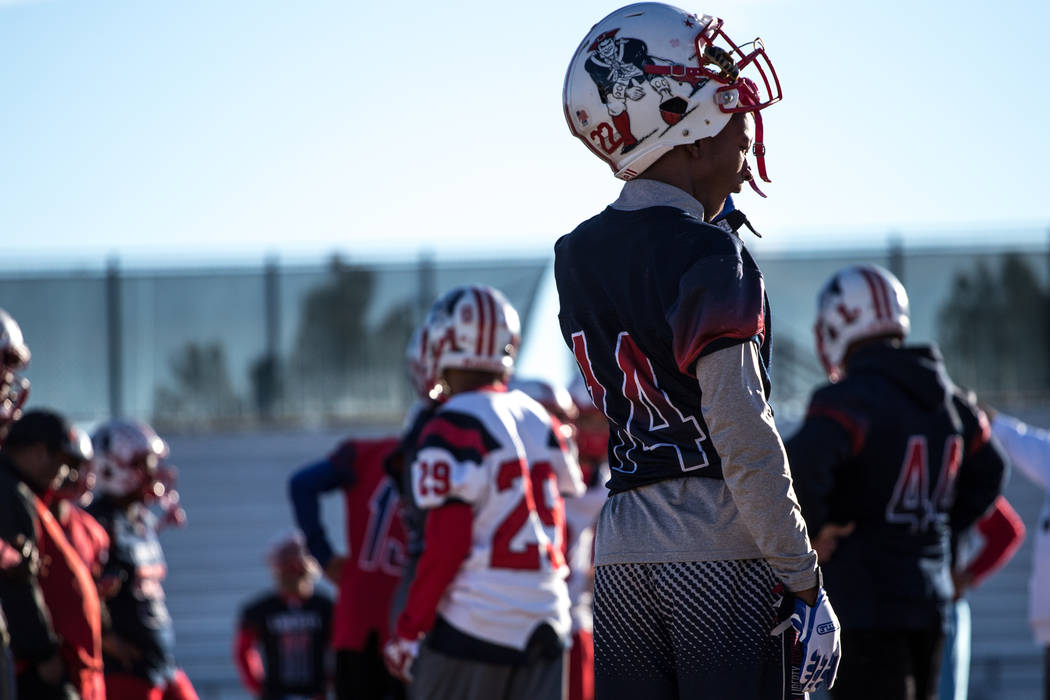 Liberty senior safety Allan Mwata pleaded with coach Rich Muraco after practice Wednesday morning for a chance to carry the ball in the Class 4A state football semifinals against Bishop Gorman.
"Let me run the ball, man. Let me get a little touches," Mwata said with a smile.
And although Muraco acknowledges Mwata "probably would be our best running back," he can't afford to make that happen.
He's way too valuable on defense.
Mwata's jovial personality and sublime instincts steady the Patriots' secondary. The 5-foot-11-inch, 180-pounder, who has committed to San Diego State, has a team-high five interceptions to go with 38 tackles for Liberty (11-1), which plays Gorman (11-2) at 2 p.m. Friday at Rancho High School for a berth in the Class 4A title game.
The Gaels rolled to an 84-8 victory over the Patriots in last year's state championship game, but Mwata says he's ready to face Gorman's vaunted passing offense and sees the semifinal stage as a prime opportunity for the Patriots' secondary to show its stuff.
"It's all money in the bag this year," Mwata said. "We're trying to cash in and make history."
Like so many of his teammates, Mwata played for the Patriots' feeder program and enrolled at Liberty, in part, to take down the mighty Gaels. Muraco has known him since he was in the second grade, and said Mwata has always had charisma to match his game.
"He loves to talk," Muraco said. "He would always tell me, 'Coach, when I get to Liberty, we're going to beat Gorman. We're going to win state. And do this and do that.' When you see those young kids with the passion, it's heartwarming."
Mwata grew up an offensive lineman, converted to running back and then to safety when he got to high school, seeing defense as the quickest way to playing time.
He cracked the varsity lineup as a sophomore specializing in coverage, picked off two passes in 2015 and drew interest from Division I programs across the West Coast, starting with Brigham Young, which offered him a scholarship after his 10th-grade year.
"That got the ball rolling," Mwata said. "I always felt that I could play D-I football. I wanted some school to take a chance on me. I took that, and it just motivated me more to get some more (offers)."
Mwata initially committed to BYU, but backed off the Cougars when San Diego State offered this summer. His maturation into a Division I player coincided with his development into a leader in Liberty's locker room, and Patriots wide receiver Marquez Powell, Mwata's best friend on the team, refers to him as the quarterback of the defense.
And one of its best trash talkers, too.
"Everyone looks up to him," Powell said. "They look to him for calls … He knows all of the signals … He knows what the linebackers are doing, what the defensive line is doing … Everything."
Contact reporter Sam Gordon at sgordon@reviewjournal.com. Follow @BySamGordon on Twitter.
Game day
Who: Bishop Gorman vs. Liberty
What: Class 4A state football semifinals
When: 2 p.m. Friday
Where: Rancho High School