NFL, Adrian Peterson encouraged to negotiate settlement
December 3, 2014 - 9:12 am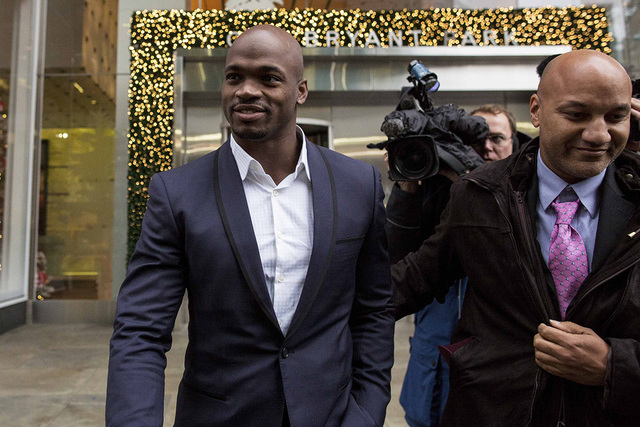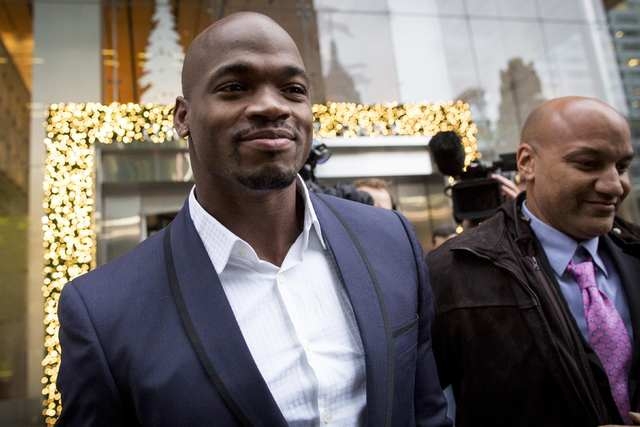 The arbitrator in the Adrian Peterson appeal hearing has encouraged the NFL and the players association to negotiate a settlement regarding the running back's indefinite suspension, ESPN.com reported Wednesday.
The hearing got underway in New York on Tuesday and is expected to resume Thursday. Arbitrator Harold Henderson is scheduled to hear testimony from NFL executive vice president for football operations Troy Vincent on Thursday.
A source told ESPN that there have been no offers exchanged yet.
Peterson is hoping to have his suspension overturned after NFL commissioner Roger Goodell punished him for violating the league's personal conduct policy for what the league called an "incident of abusive discipline" toward his 4-year-old son.
Henderson ordered Vincent to testify after the union submitted an audio recording and transcript of a phone conversation between Vincent and Peterson. According to ESPN, Vincent allegedly told Peterson that his time on the commissioner's exempt list would be considered time served and that he would be suspended two additional games and not be subjected to the new personal conduct policy on domestic violence — mandating a six-game suspension without pay — if he attended a Nov. 14 disciplinary hearing with Goodell.
Peterson declined to attend the November hearing with Goodell. At the time, USA Today Sports reported Peterson told the league he would meet with Goodell to discuss potential discipline but would not attend the Nov. 14 hearing because there were too many unanswered questions about the process.
On Nov. 18, the NFL suspended Peterson without pay for at least the remainder of the 2014 season for violating the league's personal conduct policy. He will not be eligible to apply for reinstatement until April 15, 2015. Peterson immediately appealed the suspension.
At Tuesday's hearing, Henderson asked Peterson if he would like to speak and he did for around 10 minutes, but he was not called as a witness.