NFL might stream one 2015 regular-season game
February 10, 2015 - 12:10 pm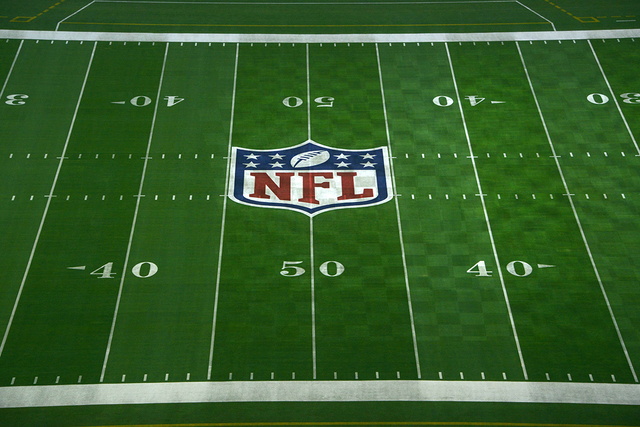 Want NFL regular-season games streamed digitally to your phone or tablet? There will be an app for that, perhaps as soon as 2015.
The Sports Business Journal reported Tuesday that the NFL and digital providers — Yahoo, YouTube and Google among them — are in talks to stream at least one regular-season game next season via webcast.
"It would be carried on broadcast stations in both team markets, but it would also reach a worldwide audience, including millions of homes that do not have traditional television service," commissioner Roger Goodell said during his annual state of the league presser at the Super Bowl in Phoenix.
Goodell said expansion of digital platforms is a priority. The league is bound by network contracts with NBC, ESPN and CBS with a season package distributed via DirecTV subscription.
Hans Schroeder, NFL senior vice president of media strategy, business development and sales, told SBJ that the one-off production would primarily a gauge of the digitial partner's ability to handle mass traffic attracted by the event.
Schroeder said one of the NFL's three 9:30 a.m. ET kickoffs in London next season would be the ideal game to carry because it would reach audiences in Europe, Asia and the United States during times when football is likely to be consumed.
"We really want to figure out if the landscape is ready for digital-only distribution of a game," he said.
There is no indication the NFL's recent agreement with YouTube would be any advantage in negotiations for carriage of a regular-season game.