Pahranagat Valley caps perfect season with Class 1A state title
November 18, 2017 - 7:23 pm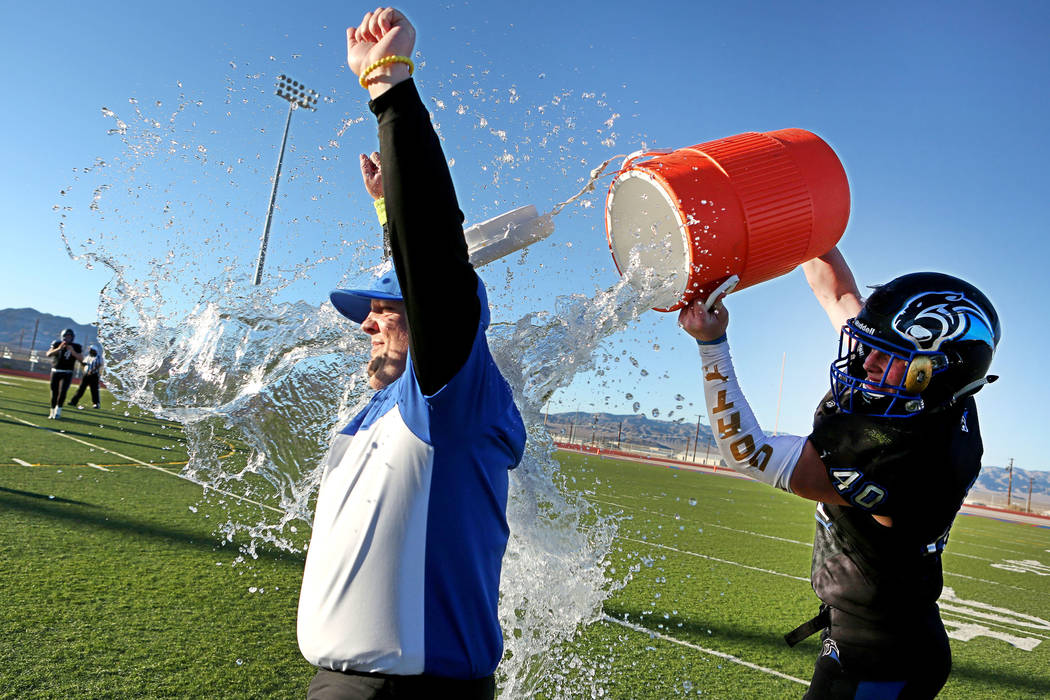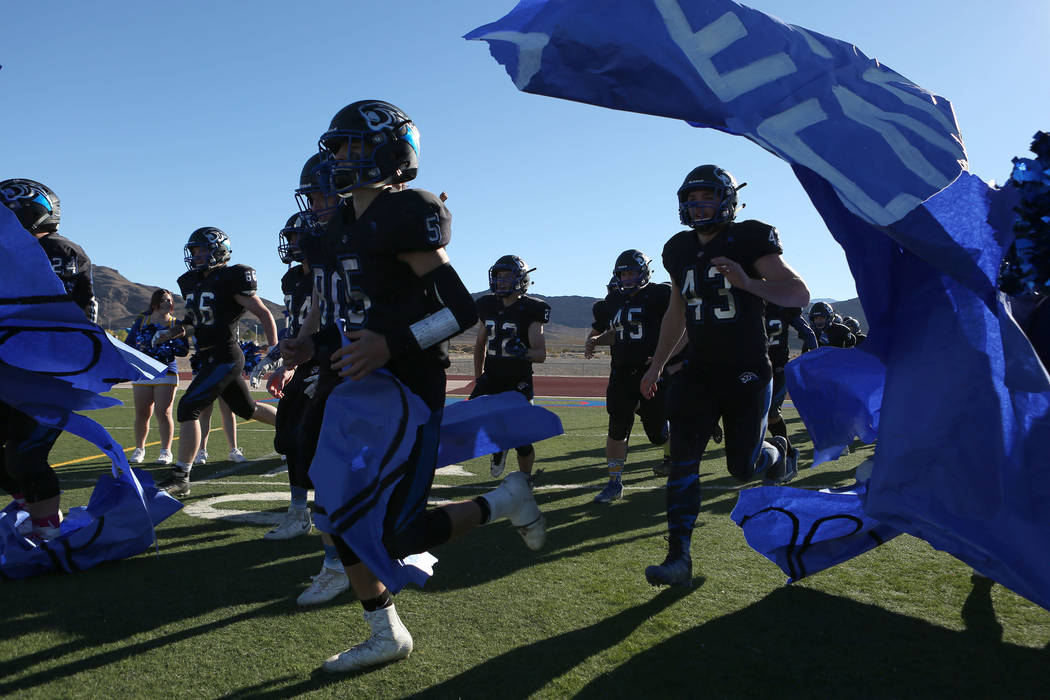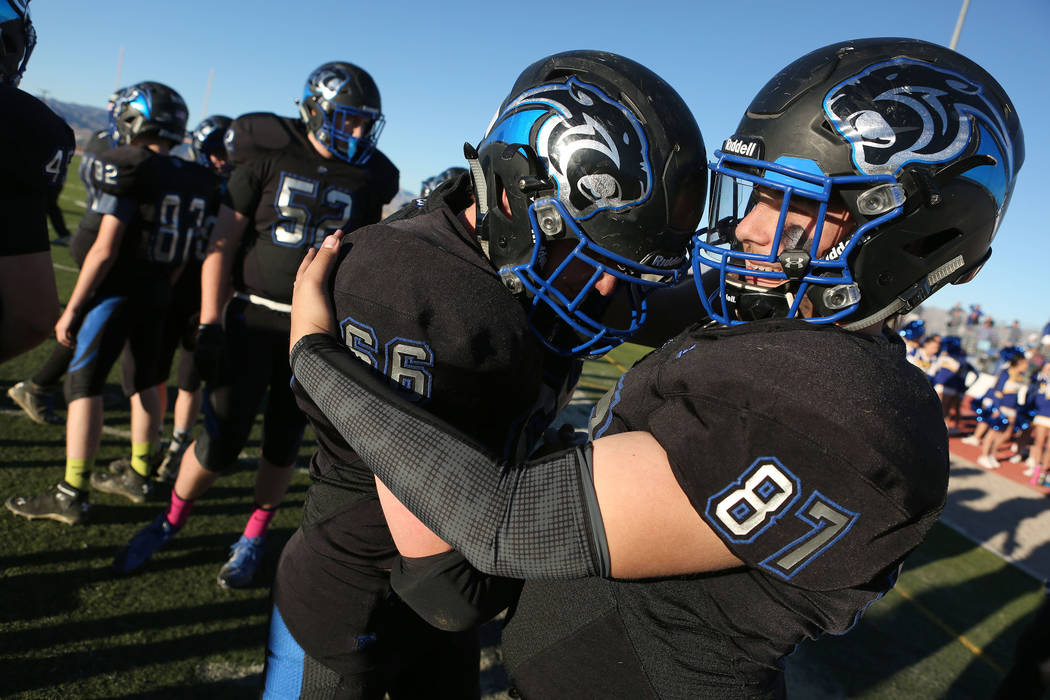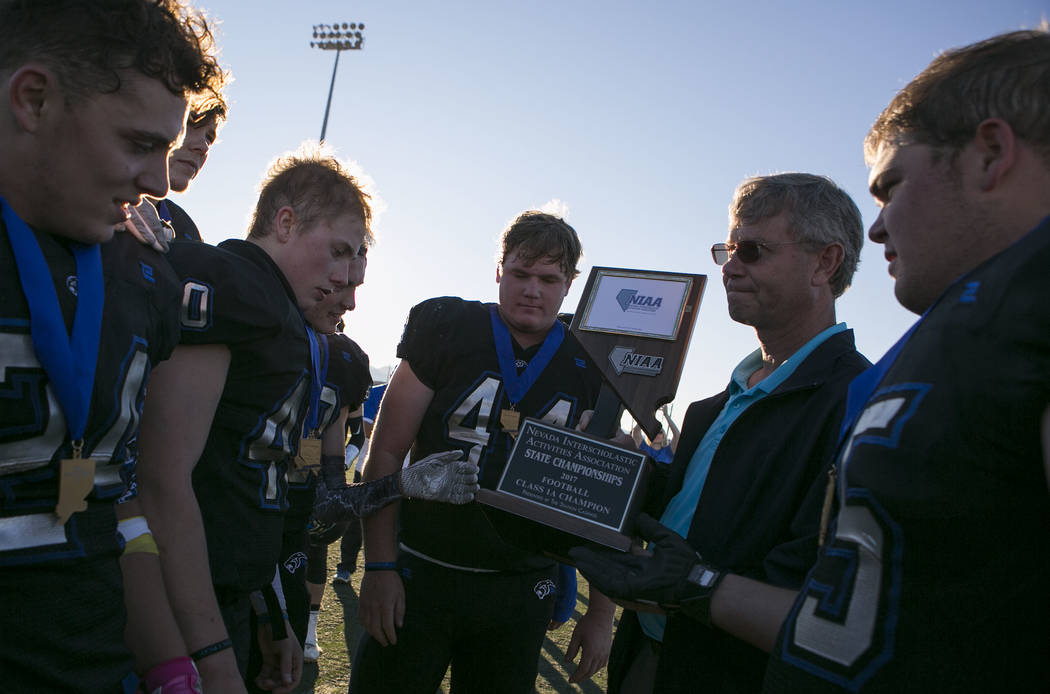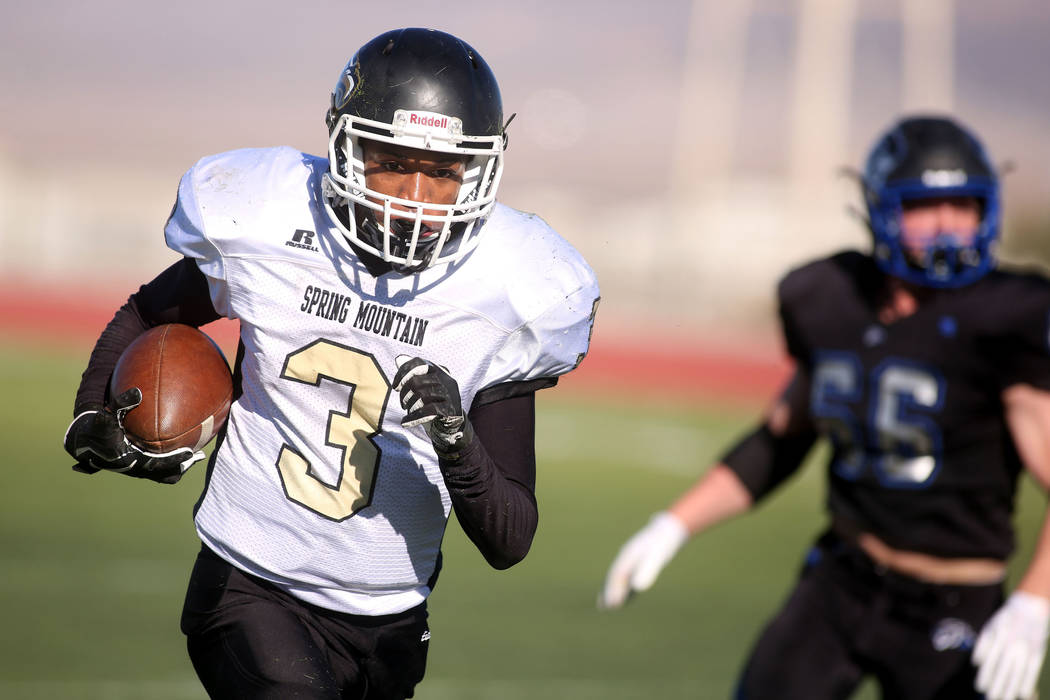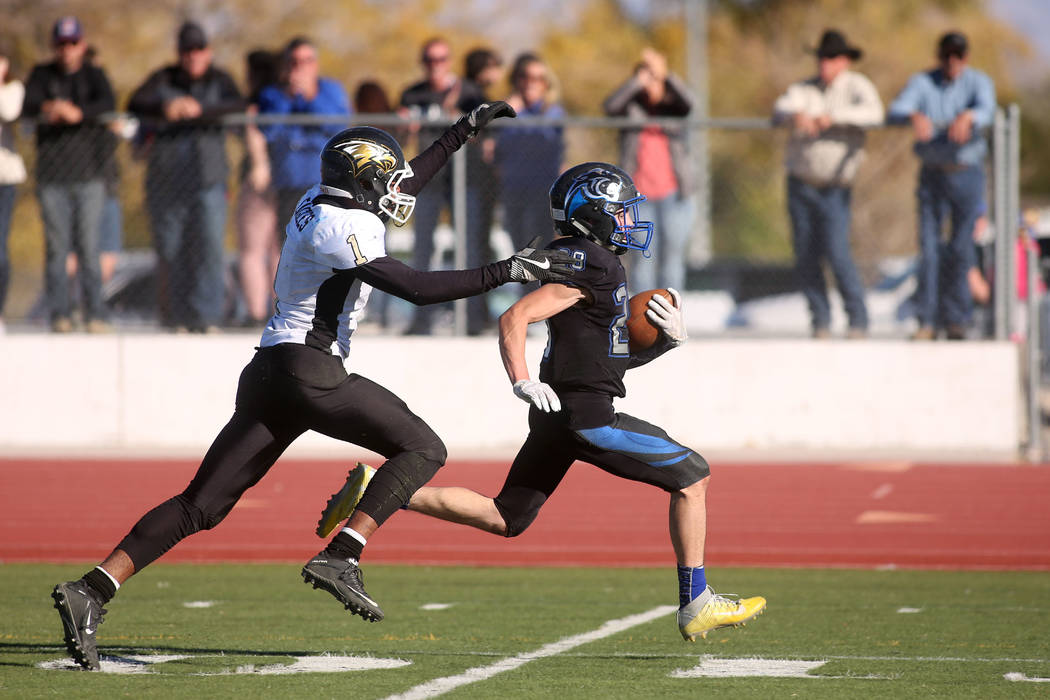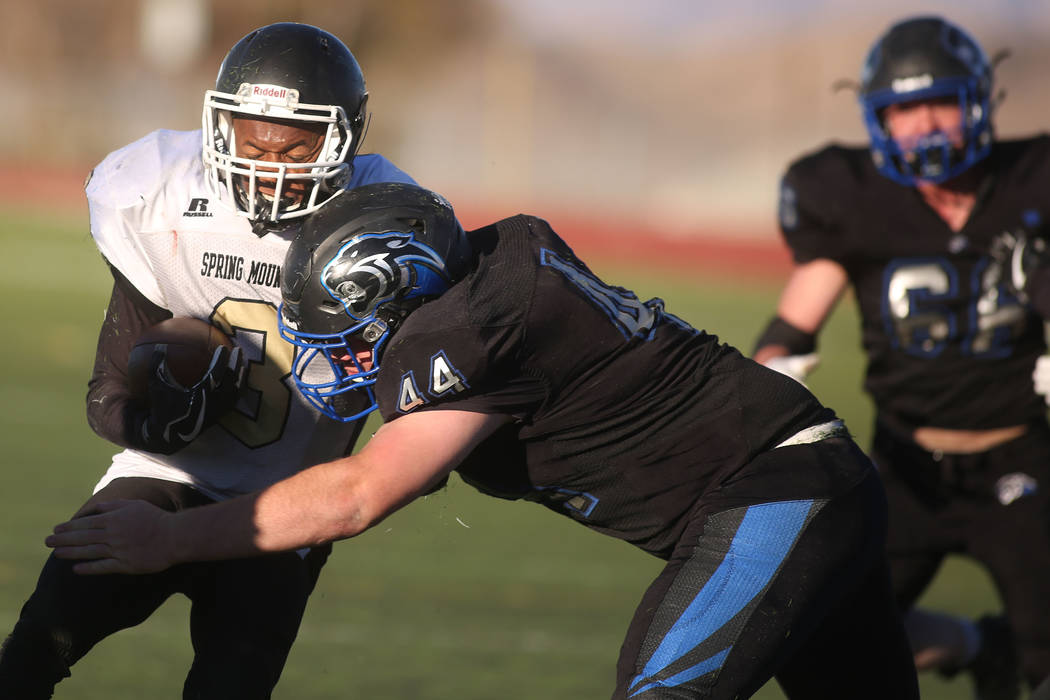 INDIAN SPRINGS — Pahranagat Valley had its national eight-man record 104-game winning streak snapped by Spring Mountain in the Class 1A state football championship game last season. So the Panthers had no choice but to start a new one in 2017.
Twelve wins down, 92 more to go.
Pahranagat Valley capped a perfect season and avenged its loss to the Golden Eagles by beating them 68-18 in the 1A state title game Saturday at Indian Springs High School.
Panthers coach Brett Hansen, who took over for longtime coach Ken Higbee this season, was doused with the celebratory water shower as the players basked in their return to glory alongside friends and family.
Their program has won nine of the past 10 Class 1A state titles.
"It's awesome to be able to do it in my first year," Hansen said. "That just shows you what kind of program it is in Alamo, from peewees, to the community sport, to the middle school teams, to everything that's been building that hopefully we can continue."
Quarterback Preston Higbee stepped in this season for record-setting QB Tabor Maxwell and capped a magical sophomore campaign with three touchdown passes, 95 rushing yards and three TD runs.
He finished the season with 1,583 passing yards, 40 touchdown passes and 15 rushing TDs, and said he tried to play like his predecessor.
"I just took from example of last year," Higbee said. "I just try to do my best to make the right reads and have fun."
Beefy sophomore tailback Reece Thornton rumbled his way to 132 rushing yards and a touchdown on 12 carries, and Hunter Hollingshead added 107 rushing yards and one TD.
The Panthers (12-0) were flawless in the first half, save for an interception from Higbee, and reached the end zone on six of their first seven drives. They intercepted Spring Mountain quarterback Shawn Shumpert four times and didn't allow a point until midway through the third quarter.
Shumpert threw three touchdown passes and finished 16 of 36 for 178 yards. He added a team-high 98 rushing yards on 22 carries.
Dalvin Brown caught two touchdowns for Spring Mountain (8-3).
Pahranagat Valley senior Brodey Maxwell, who accounted for 95 yards from scrimmage and two touchdowns, said the team was motivated by its loss to the Golden Eagles.
"We had a chip on our shoulder all season," Maxwell said. "It drove us to get back to this game, and not only get back to this game, but to win it, too."
Contact reporter Sam Gordon at sgordon@reviewjournal.com. Follow @BySamGordon on Twitter.