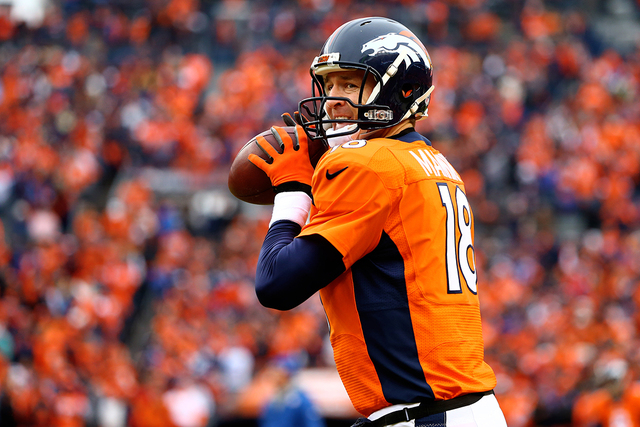 Quarterback Peyton Manning reportedly will take a $4 million pay cut to stay with the Denver Broncos next season.
The sides are close to an agreement on a revised deal that would lower Manning's salary from $19 million to $15 million, according to ESPN.com.
Manning is signed through 2016, with scheduled salaries of $19 million in each season. His salary cap hit is scheduled to be $21.5 million.
Before Manning's reported pay cut, the Broncos were expected to have around $16 million in room under the $143.3 million salary cap, which takes effect Tuesday when the league year begins.
The Broncos on Monday used the franchise tender on wide receiver Demaryius Thomas, meaning he will count $12.8 million unless he signs a long-term contract.
On Feb. 12, Manning flew back to Denver and met with general manager John Elway and several other team officials, telling them that he is in good health and will be ready for the 2015 season.
Manning underwent his own medical exam administered by elite trainer Mackie Shilstone in New Orleans and was given good marks in workouts and tests. The quad injury that bothered Manning during the latter stages of the 2014 season has healed.
Elway had expressed his desire for Manning to return next season, when he will be 39, and was expected to ask Manning to restructure his contract.
Manning passed for 4,727 yards and 39 touchdowns, with 15 interceptions, in 2014.