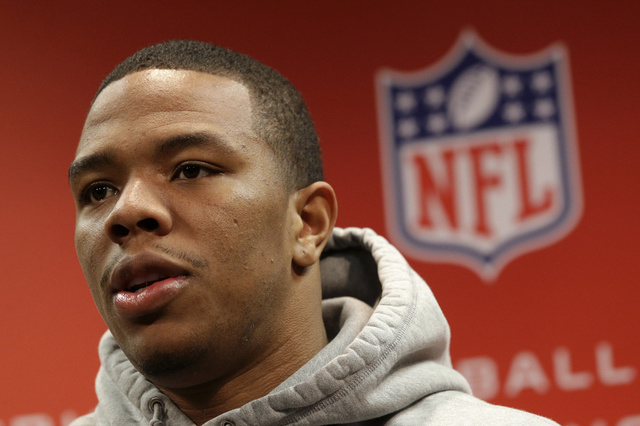 Ray Rice will appeal his indefinite suspension from the NFL more than two months after commissioner Roger Goodell handed down the punishment, with a hearing set for Nov. 5-6 before former U.S. District Judge Barbara S. Jones.
As reported Monday by The Sports Xchange, Jones will determine this week whether Goodell must testify during the appeal process he ordered.
The NFLPA has pushed for Goodell and any staff present in the first meeting with Rice following the former Ravens running back's domestic violence incident to give their testimony to Jones. Rice's representatives claim he told Goodell exactly what happened at a casino in February when he punched his then-fiancee and rendered her unconscious.
Goodell said in a TV interview that Rice's first version of the events was ambiguous.
Rice was suspended two games following his meeting with Goodell.
But the commissioner announced that he "got it wrong" and established new penalties for domestic violence offenders that will not apply to Rice.
Video of the elevator incident was released by TMZ, prompting backlash for Rice's lenient penalty. The NFL responded by suspending Rice indefinitely, claiming it had not previously seen — nor had access to — the video footage.
A criminal justice official claimed the video was sent to NFL security officials months earlier.
RELATED:
NFL players' union appeals Ray Rice suspension