Run game, fourth-down stop propel Silverado past Coronado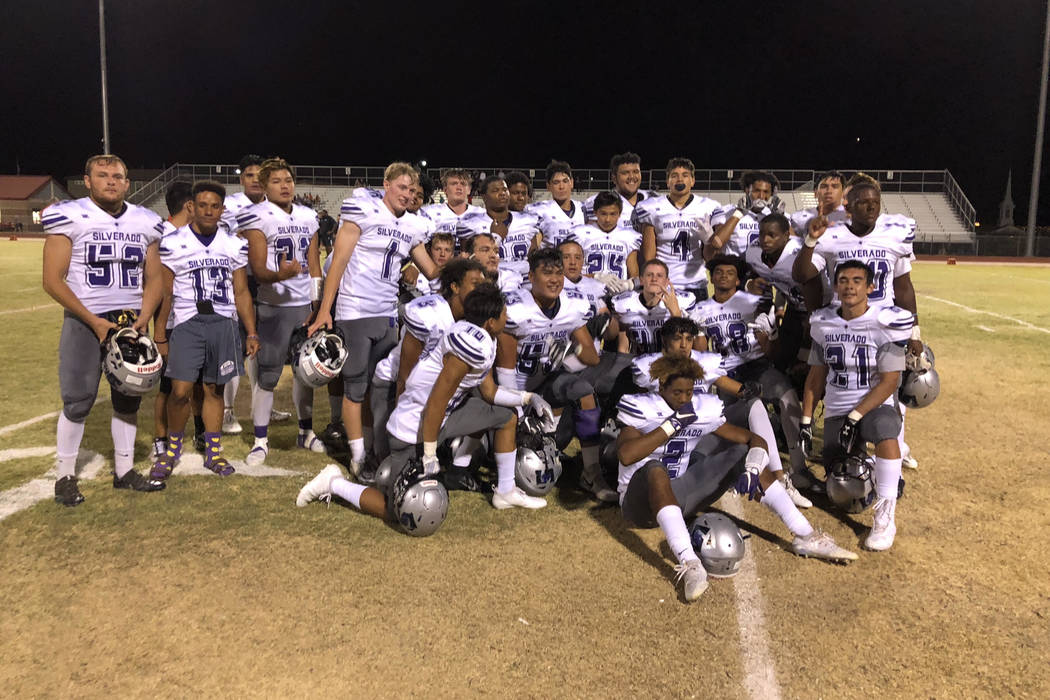 Several patches of grassy sod on Coronado High's football field were turned to dirt Thursday night — a literal byproduct of the 3-yards-and-a-cloud-of-dust offenses the Cougars and rival Silverado both employ.
The Skyhawks were just better at it.
Junior running back Breven Palpallatoc ran 31 times for 176 yards and two touchdowns and a brigade of Skyhawks defenders stuffed a key fourth-down run to force a turnover on downs and preserve a 16-14 televised road victory over the Cougars.
Fellow junior Jacob Mendez rushed 19 times for 96 yards for Silverado and also was a standout at inside linebacker.
Skyhawks coach Andy Ostolaza was delighted with his team's performance.
"The big thing was not to give up ground inside (against Coronado's double-wing offense)," he said. "It's working out great for us right now."
The Cougars (2-2) scored twice on special teams — first via a blocked punt recovery by R.J. Edwards and second on a 96-yard kickoff return by Semaj Bolin. But the Skyhawks (2-1) controlled the trenches and rushed for 267 yards on 54 carries.
"That's what our offense is about," Palpallatoc said. "Six yards. Six yards, then that break — 25 yards. … That's breaking down the defense. That's creating momentum for our offense."
More preps: Follow all of our Nevada Preps coverage online at nevadapreps.com and @NevadaPreps on Twitter.
Contact reporter Sam Gordon at sgordon@reviewjournal.com. Follow @BySamGordon on Twitter.