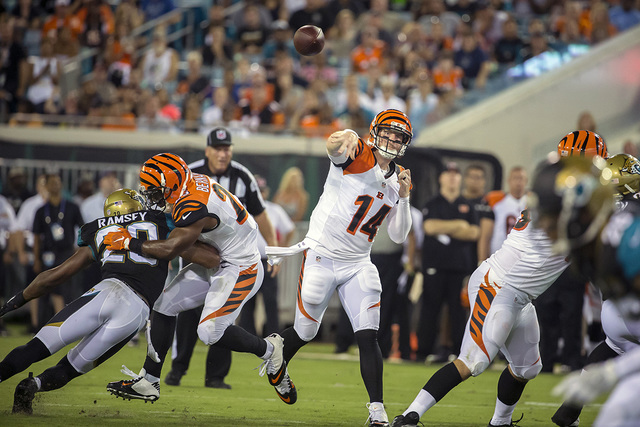 The Review-Journal's Matt Youmans, Las Vegas handicapper Kelly Stewart and Golden Nugget sports book director Tony Miller preview the Bengals' season in the 18th of a series of 32 NFL team videos:
Cincinnati was a surprise team last season en route to a 12-4 record and the AFC North title. But the Bengals' late meltdown in a playoff loss to Pittsburgh was no surprise.
Are the Bengals, No. 2 in the league in scoring defense at 17.4 points per game, still fielding a dominant defense?
Andy Dalton passed for 25 touchdowns with seven interceptions last season. A.J. Green had 10 touchdown receptions. The running backs are talented. How good is this offense?
Are the Bengals destined for double-digit wins again or set to take a step back in the division?
Over or Under 9½ regular-season wins?
Check out the video above.