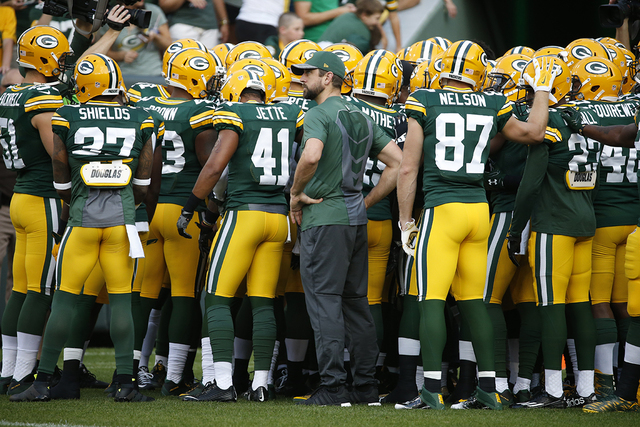 The Review-Journal's Matt Youmans, Las Vegas radio host Bernie Fratto and Sunset Station sports book director Chuck Esposito preview the Packers' season in the 12th of a series of 32 NFL team videos:
The Packers were the biggest losers of the 2015 preseason because of a season-ending knee injury to wide receiver Jordy Nelson. He's back, but is he fully healthy and ready to revive the offense?
Eddie Lacy was a bust last year. The running back looks leaner and motivated to lead Green Bay's ground attack.
Aaron Rodgers is clearly the best quarterback in the NFC North. But he needs more support from Lacy, Nelson and his offensive line.
Green Bay is the division favorite at 2-3 odds. What could stop the Packers, who face a soft schedule, from winning 11 or more games?
Over or Under 11 regular-season wins?
Check out the video above.