Bellagio Las Vegas made a chocolate statue of Golden Knights' Marc-Andre Fleury
Updated April 10, 2018 - 8:15 pm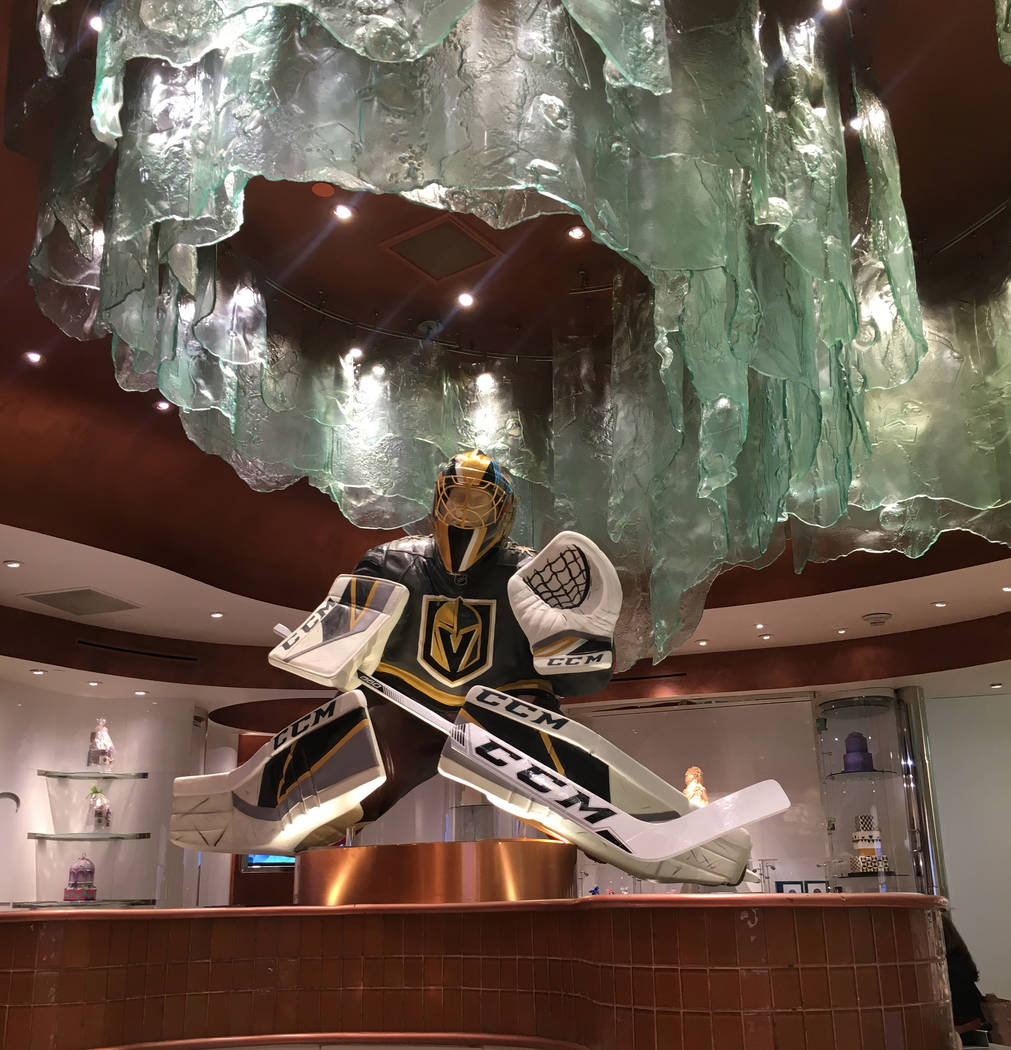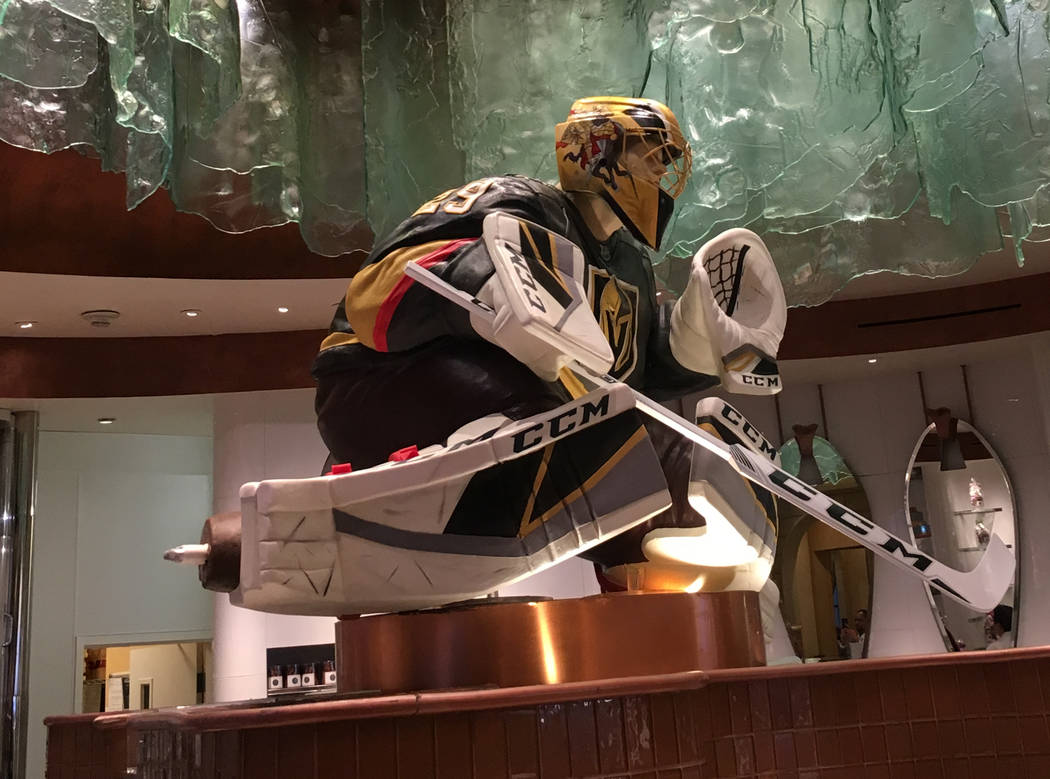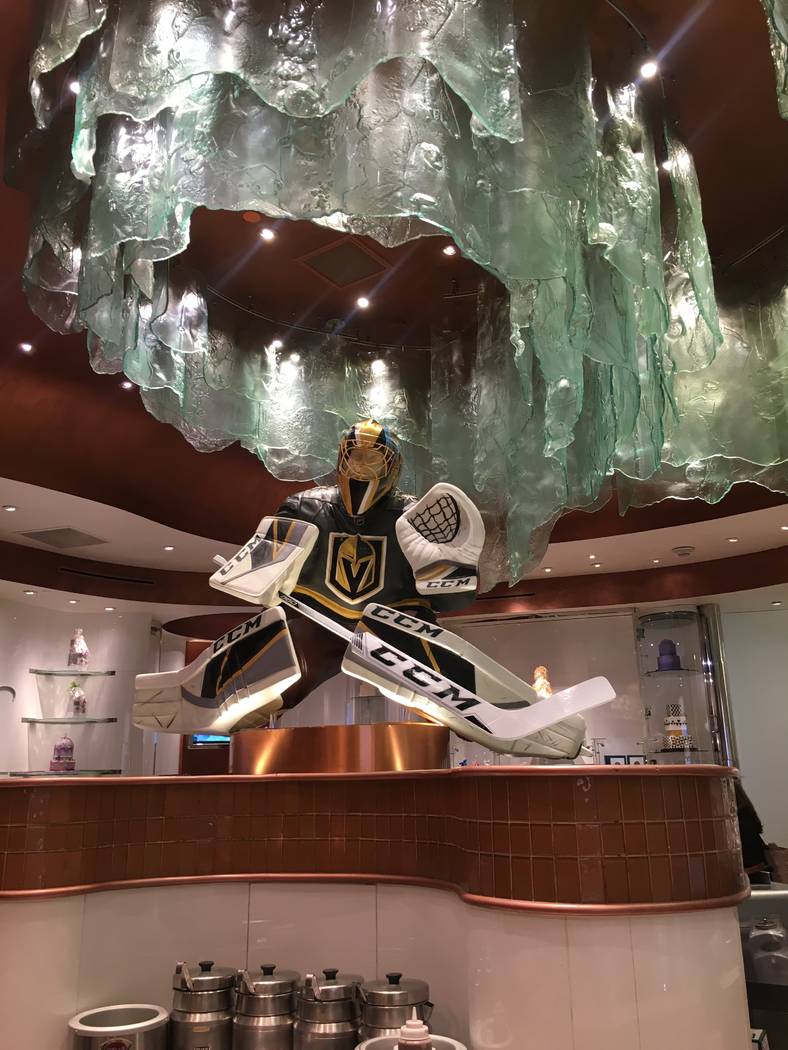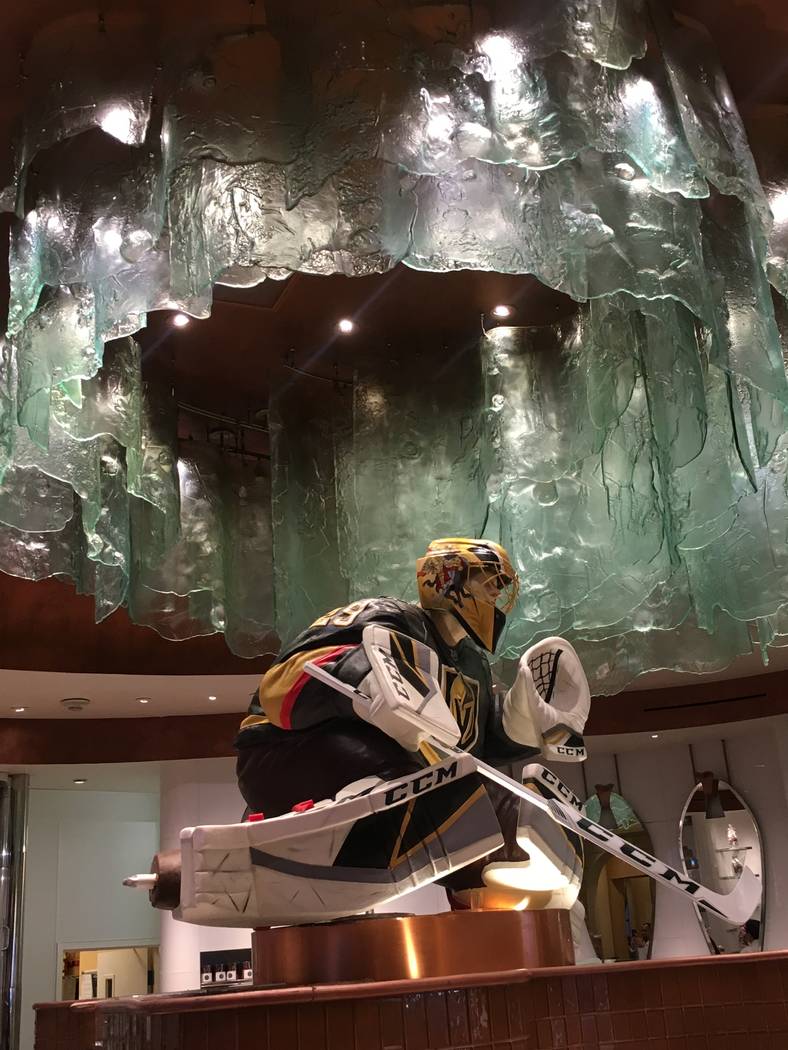 There's a "Fleury" of fandom for the Vegas Golden Knights at the Bellagio.
And, it turns out, that fandom is reciprocal.
First, in the wee hours of Monday, Bellagio Patisserie unveiled its chocolate sculpture of Knights goalie Marc-Andre Fleury, just in time for the NHL playoffs, which begin Wednesday night at the T-Mobile Arena.
Then on Tuesday, after practicing with the team at City National Arena, Fleury was asked if he'd seen the life-size, chocolate version of himself.
"I saw pictures of it. It looks awesome. I'm going to stop by with my kids and see it. I may have to steal a piece when they're not looking."
Fleury's teammate, forward Jonathan Marchessault, was also impressed. "That's Vegas stuff right there. It's pretty awesome, and he (the real Fleury) should get a lot more attention than he's getting. I'm really happy for him."
Fleury, who is in his 15th NHL season, won his 400th game last month. His 29-13-4 win-loss-overtime loss record set a league mark for the best season by an expansion goalie.
Bellagio Patisserie assistant executive pastry chefs Yamilet Hillers and Jerome Jacob worked for five weeks on the sculpture.
For Hillers, the most difficult part was creating the helmet.
"It has a lot of intricate areas," she said. "It has a knight on one side and a little bit of the Las Vegas skyline on the other."
Hillers designed most of the details freehand, transferring pencil sketches onto the fondant to create a stencil.
The confectionary showpiece is made with 90 pounds of chocolate over a base of crispy rice treats, Styrofoam and wires. Fondant covers the outside and is embossed to emulate the stitching of No. 29's jersey.
The idea for the project came from Randy Morton, president of the Bellagio, Hillers said.
"He wanted to do something commemorating how well the team had done the first year," she said.
The sculpture was completed soon after the Golden Knights clinched a playoff spot on March 26. It will be on display through the playoffs, and the current plan is to store it afterward.
Asked Tuesday if he thought he could score on "Chocolate Fleury," Marchessault laughed. "No. No."
Contact Janna Karel at jkarel@reviewjournal. Follow @jannainprogress on Twitter. Sports reporters Steve Carp and David Schoen contributed to this story.