Bill Foley again asks for fans' patience on NHL team name
August 5, 2016 - 11:32 pm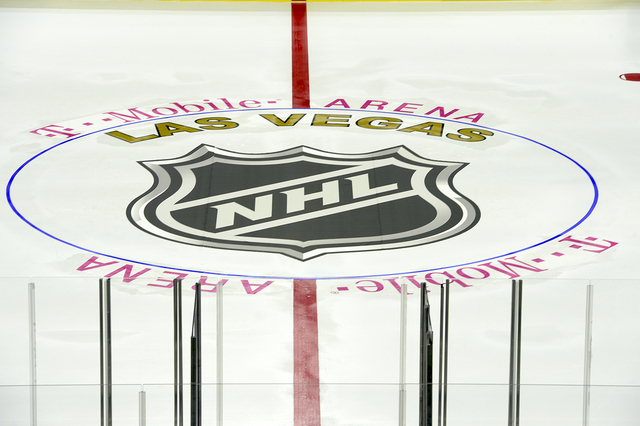 Hockey fans are getting antsy again.
The owner is preaching patience again.
For months, the anxiety level of Las Vegas hockey fans rose to uncomfortable levels waiting for the NHL to officially award Bill Foley an expansion team. Since June 22, when the announcement was made, a new issue has fans acting restless — this time, it's the team's name and logo.
Though the team remains nameless, Foley said his choices are narrowed to four from an original 18 names the team submitted to the NHL for approval. His goal is to have everything in place, including merchandise to sell, when the name is officially announced in late September or early October.
"We're making progress," Foley said from his Whitefish, Montana, home. "We're in a pretty good position now, and we're meeting next week with the NHL and adidas to look at logos and designs. We'll have a little more clarity in the next 30 days."
Foley said he wanted to keep the final four names a secret until the official unveiling.
"We want to make it a special event for everyone," he said. "I know everyone is anxious about the name. But we want to get it right."
Foley said "Knights" is still in play in some form. But the name "Las Vegas Knights" isn't likely because a Canadian junior hockey team in London, Ontario, owns the rights to the name "Knights."
"The London Knights own the name in Canada, and to acquire the name from London is not economically feasible," Foley said. "In the U.S., 'Knights' are fine. But we can't use it in Canada."
Attempts to reach London Knights owner Dale Hunter have been unsuccessful.
Foley said with general manager George McPhee and assistant GM Kelly McCrimmon in place to run the hockey operation, he can focus on building the business side of the team. He is looking to hire a president and has enlisted a consulting firm, Turnkey Search of Haddonfield, New Jersey, to recruit candidates.
"They are highly regarded and came highly recommended to me from a couple of NHL owners," Foley said of Turnkey, which has helped identify upper management personnel for professional sports teams as well as athletic directors for colleges.
"The priority was to get George hired and get Kelly on board and get our scouts hired. Now we can turn our attention to the business side."
Foley said the hiring of a president probably will be made in late October or November.
"There's no need to rush with that position," he said. "We want to find the right person, and I expect we'll have some great candidates."
Also, the Clark County permits for the team's proposed practice facility are being finalized. Foley said the lease for the facility, which will be built across from Downtown Summerlin on Pavilion Center Drive, has been finalized with The Howard Hughes Corp.
Gillette Construction of Las Vegas will build the 105,000 square-foot facility, which will house two ice rinks and serve as the team's headquarters.
"We're looking at groundbreaking around Oct. 1," Foley said. "The county is 100 percent behind us, and I'm hopeful we'll have everything ready in time for our first season (in 2017)."
Contact Steve Carp at scarp@reviewjournal.com or 702-387-2913. Follow on Twitter: @stevecarprj
RELATED
We're still trying to figure out the Las Vegas hockey fan
Bill Foley's frustration grows over lack of name for Las Vegas NHL team
Las Vegas hockey fans get to see NHL team's home — VIDEO

NHL in Vegas
Complete coverage of hockey in Las Vegas