Capitals see better days ahead in Stanley Cup Final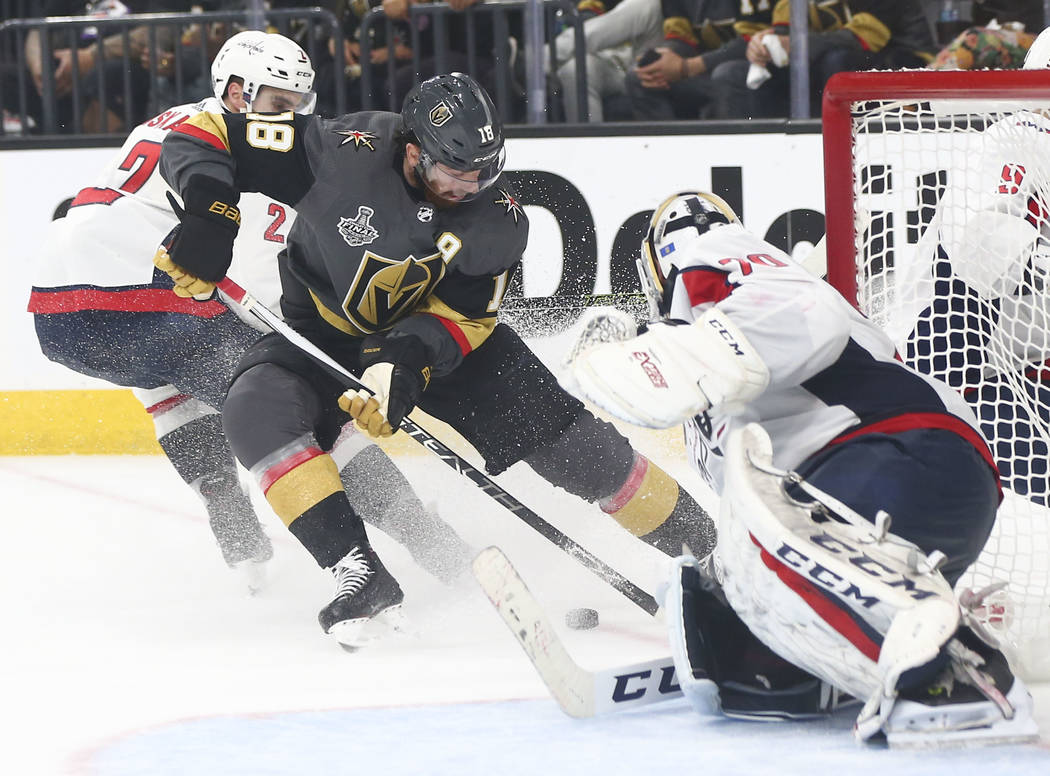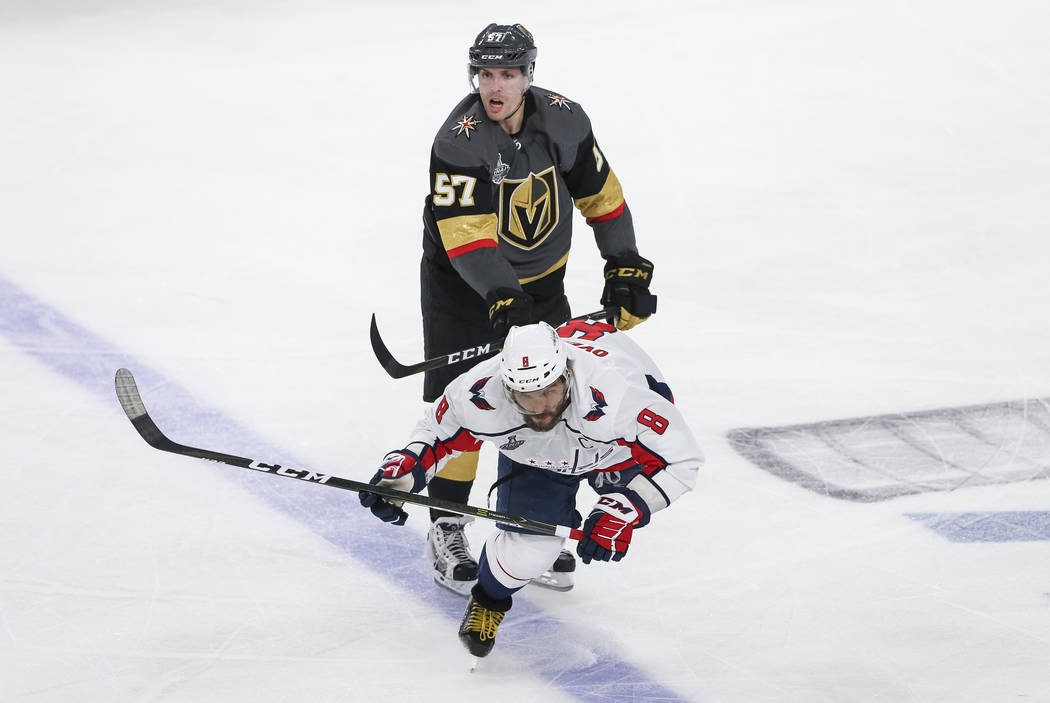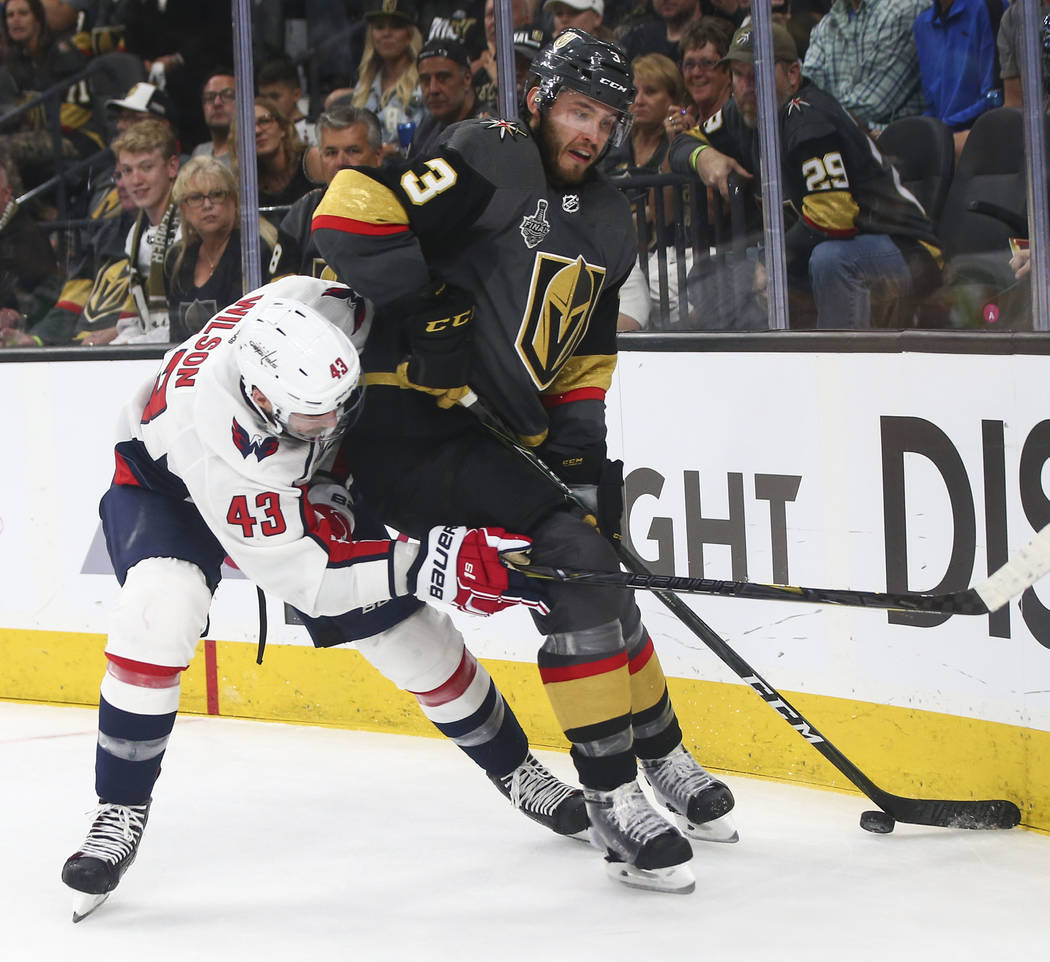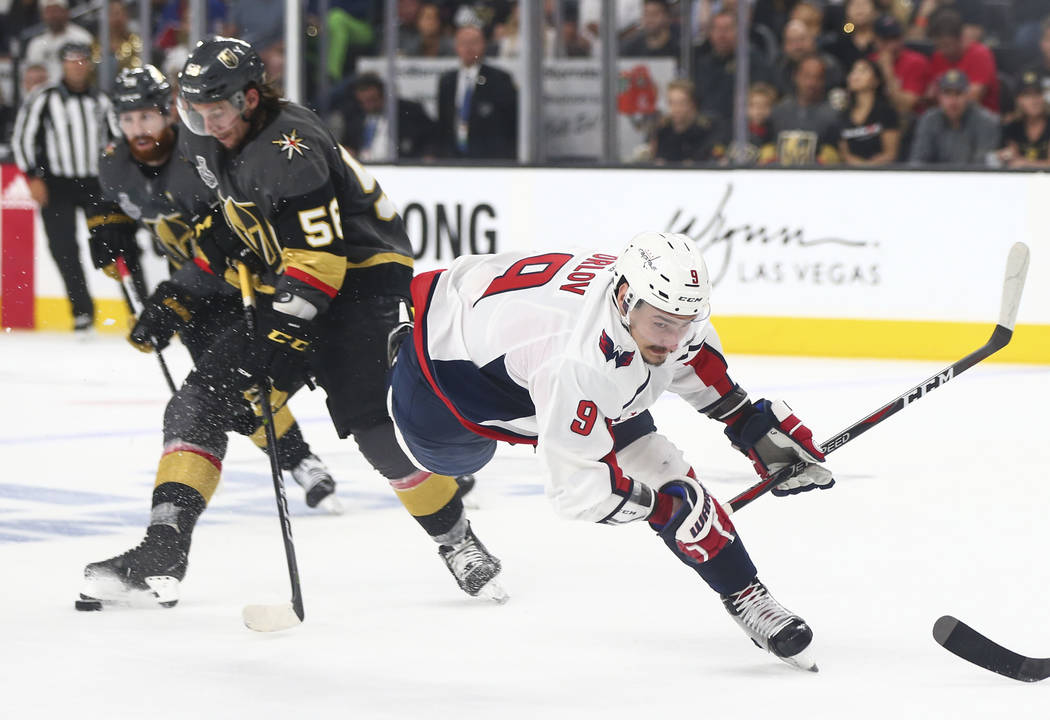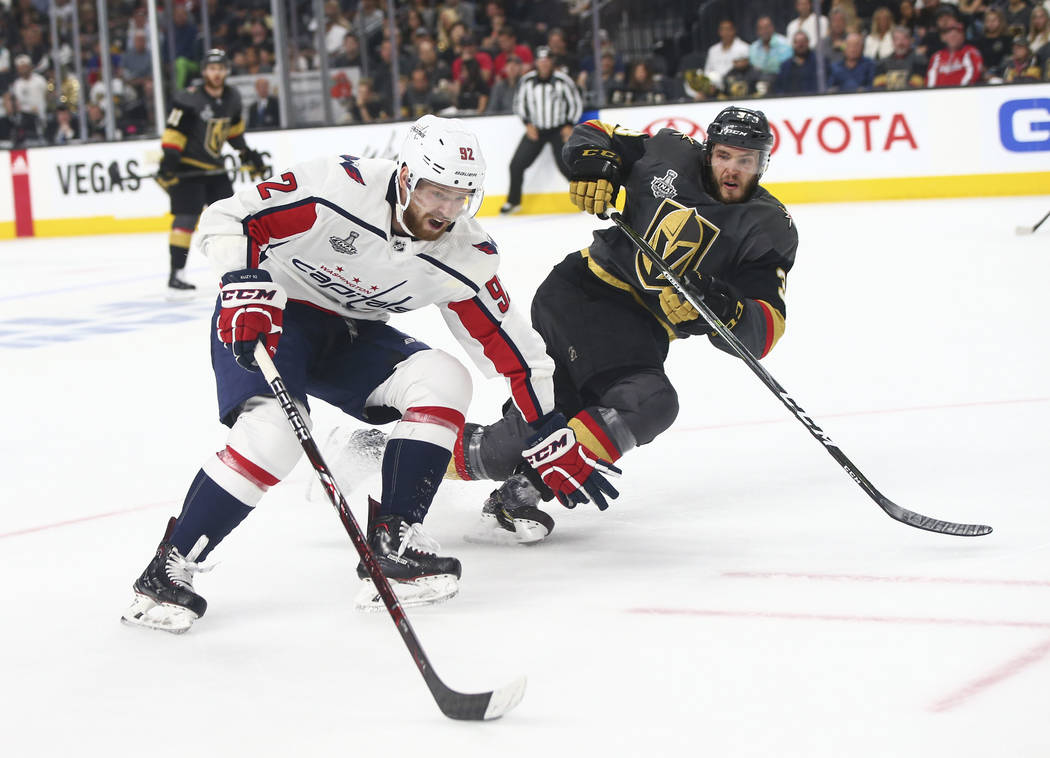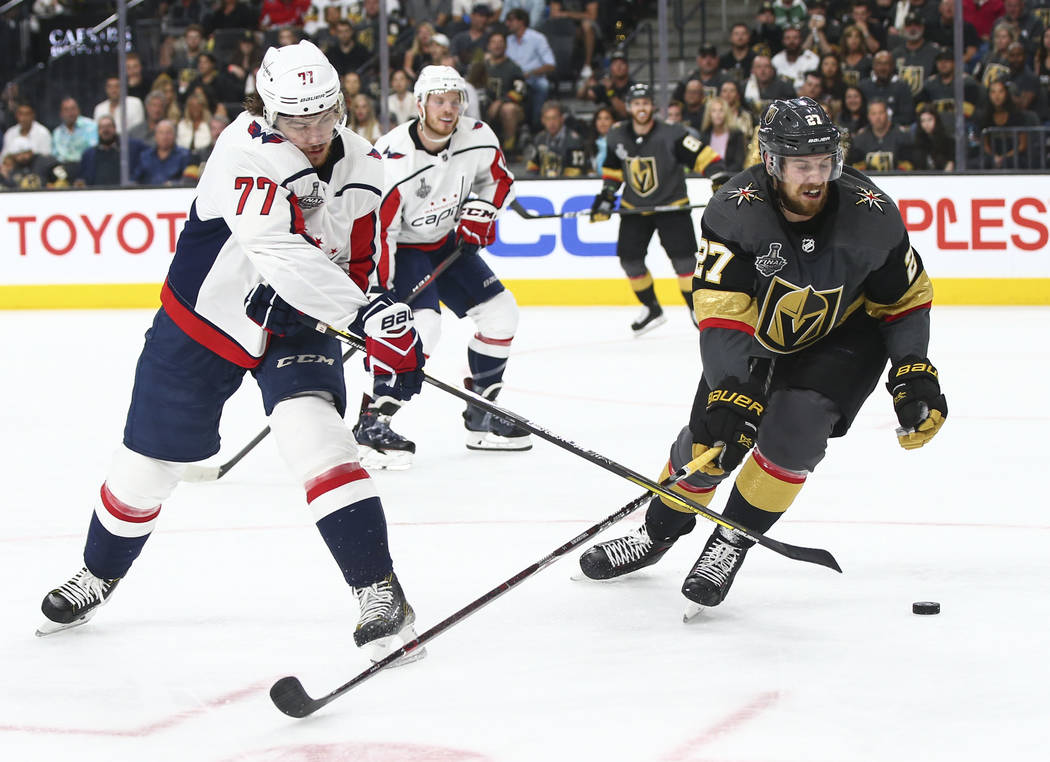 The Capitals weren't thrilled with the way they played in a 6-4 loss to the Golden Knights in Game 1 of the Stanley Cup Final on Monday night at T-Mobile Arena.
Yet there was no panic in the Washington locker room.
At least outwardly, there was a sense of optimism that they almost stole home-ice advantage in the best-of-seven series.
"I don't think we played very good tonight," forward Brett Connolly said. "We just didn't find our game and only lost by a goal, so that's a good sign. I thought they were a little quicker than us. We were right there, we've just got to bury it. We know what they're about now and what it's going to take to win."
Forward Tom Wilson had a huge impact with one goal and a game-high nine hits, one of them on Jonathan Marchessault that is sure to be scrutinized by the NHL office.
"It's one game in a long series," Wilson said. "There's a lot of hockey left. We proved we can fight in their building, and you lose by a goal when we're not playing our best hockey. I don't think we played very well in our mind and in terms of the execution of our game plan. I liked the fight. They're a tough team to play in their building, but it seems like they haven't played a team like us. We keep clawing, we keep coming back."
The Capitals can draw from the confidence of rallying after Game 1 losses in each of the first two rounds of the playoffs, but they are now fighting history as much as an elite opponent.
Since the Stanley Cup Final shifted to a best-of-seven format in 1939, home teams that win the opener have won 48 of 56 times.
"One hundred percent confidence," star forward Alex Ovechkin said. "You can take only one game (at a time). It's going to be a long series, it's going to be a hard series.
"If we win the game, we would talk about different things. But we lost, and we just have to bounce back and play."
They certainly will need more out of goaltender Braden Holtby, who was coming off shutouts in Game 6 and Game 7 against the Tampa Bay Lightning in the Eastern Conference Final.
Holtby surrendered five goals before Vegas added an empty netter in the closing seconds.
"We just can't give up five goals and expect to have success," he said. "(Vegas) comes hard. It's a lesson we obviously will get better at. You can't take a breath when the puck is around the net with them. That's their game plan. It's one of their strengths.
"Both teams are going to improve. We believe there's areas where we can improve a lot more. That's our belief in ourselves. I think you'll see a cleaner hockey game. That was exciting for the fans, but not exactly a clean hockey game for either side."
Holtby said the Capitals started figuring out things such as the choppy ice and altitude as the game wore on.
They also weren't thrilled with a no-call on what could have been a penalty on Ryan Reaves that instead turned into a Vegas goal.
"I wasn't thrilled with that fourth goal," coach Barry Trotz said. "I thought we were going on the power play there."
But Trotz knows his team better than anyone else.
"As a whole, we can play a lot better," he said. "We have (another) level in our game. I expect us to have a response."
More Golden Knights: Follow all of our Golden Knights coverage online at reviewjournal.com/GoldenKnights and @HockeyinVegas on Twitter.
Contact Adam Hill at ahill@reviewjournal.com or 702-277-8028. Follow @AdamHillLVRJ on Twitter.