Golden Knights complete sweep of NHL awards
Updated June 20, 2018 - 9:14 pm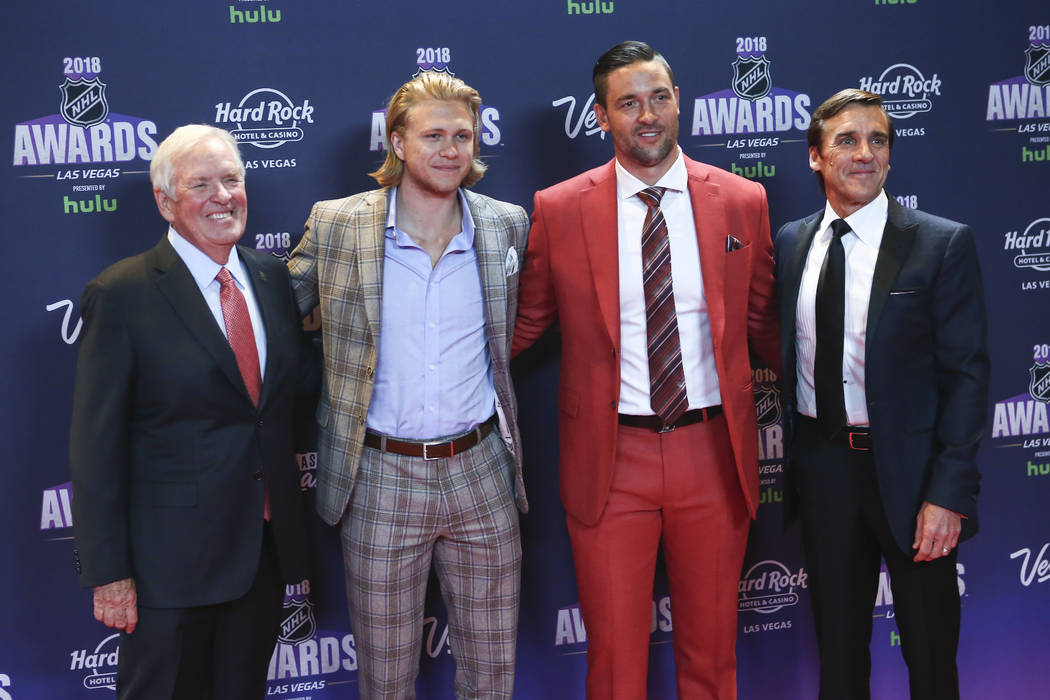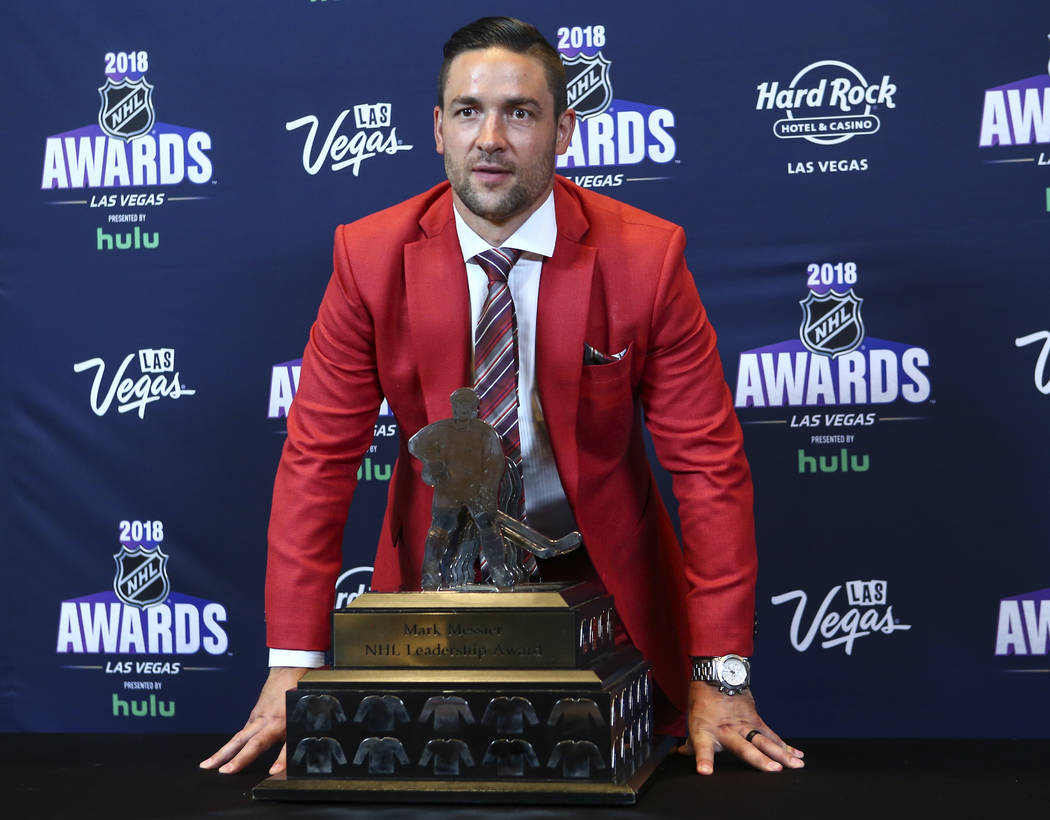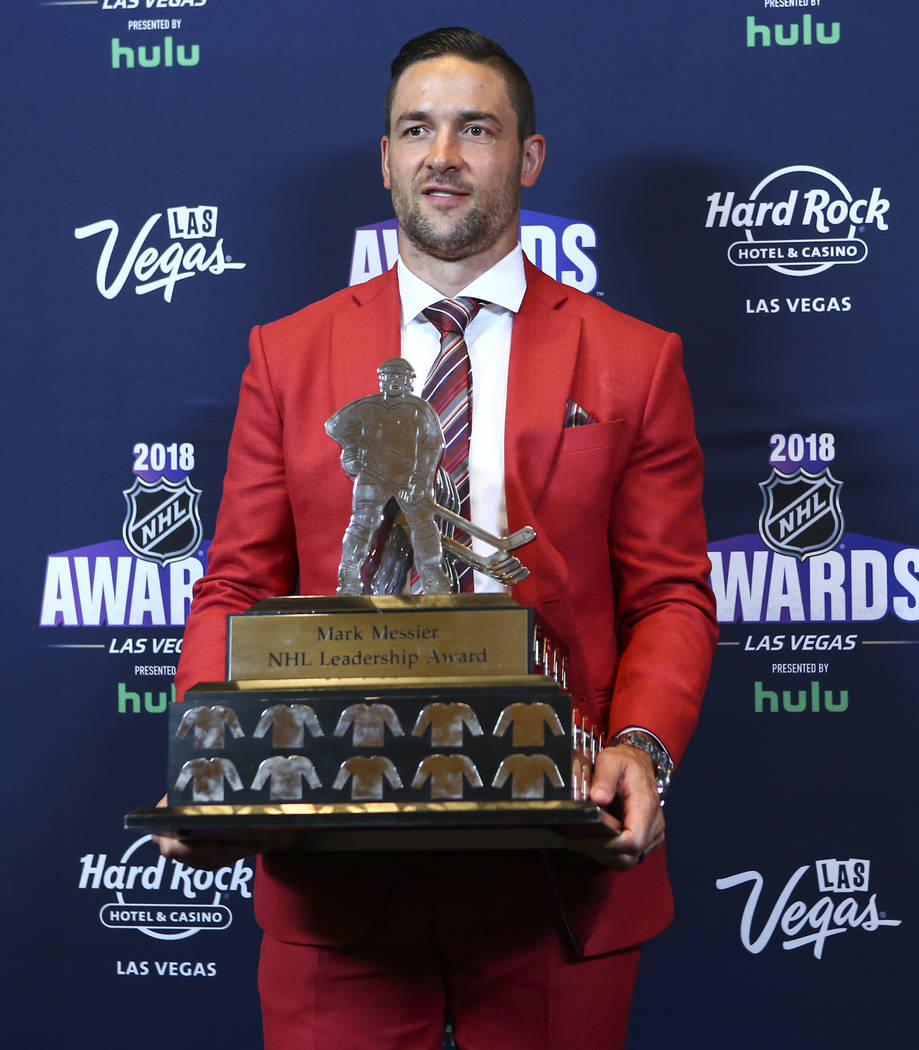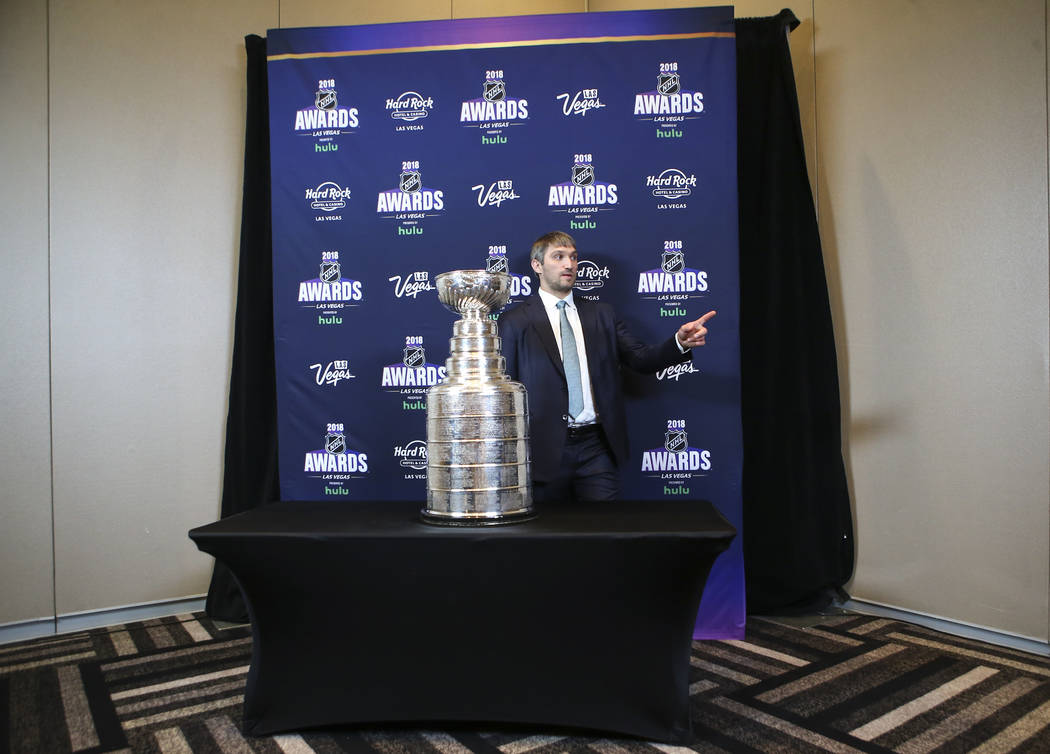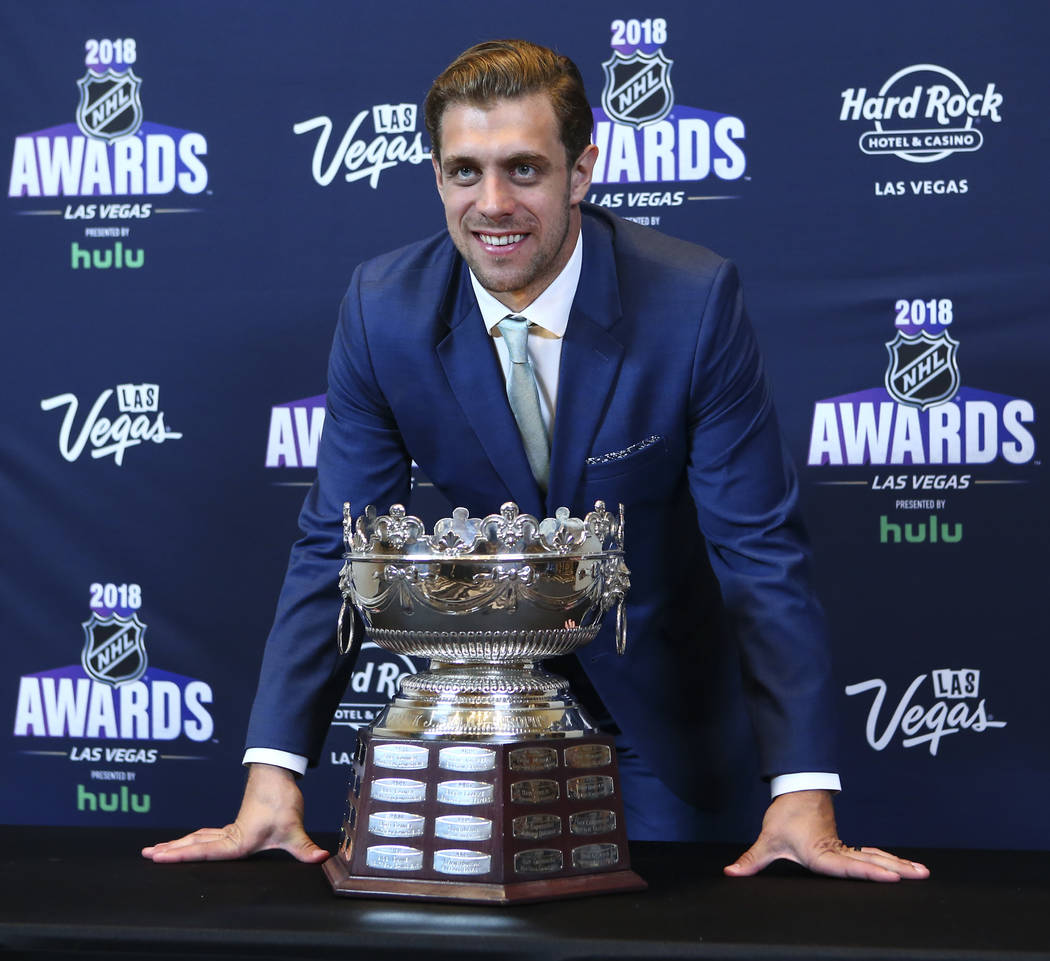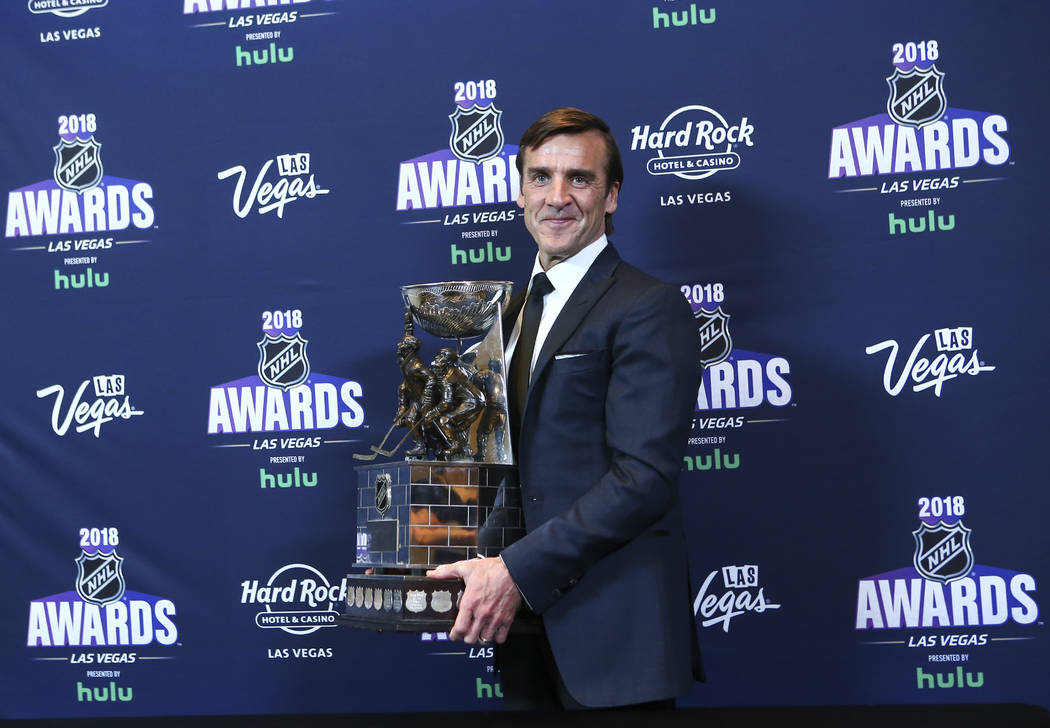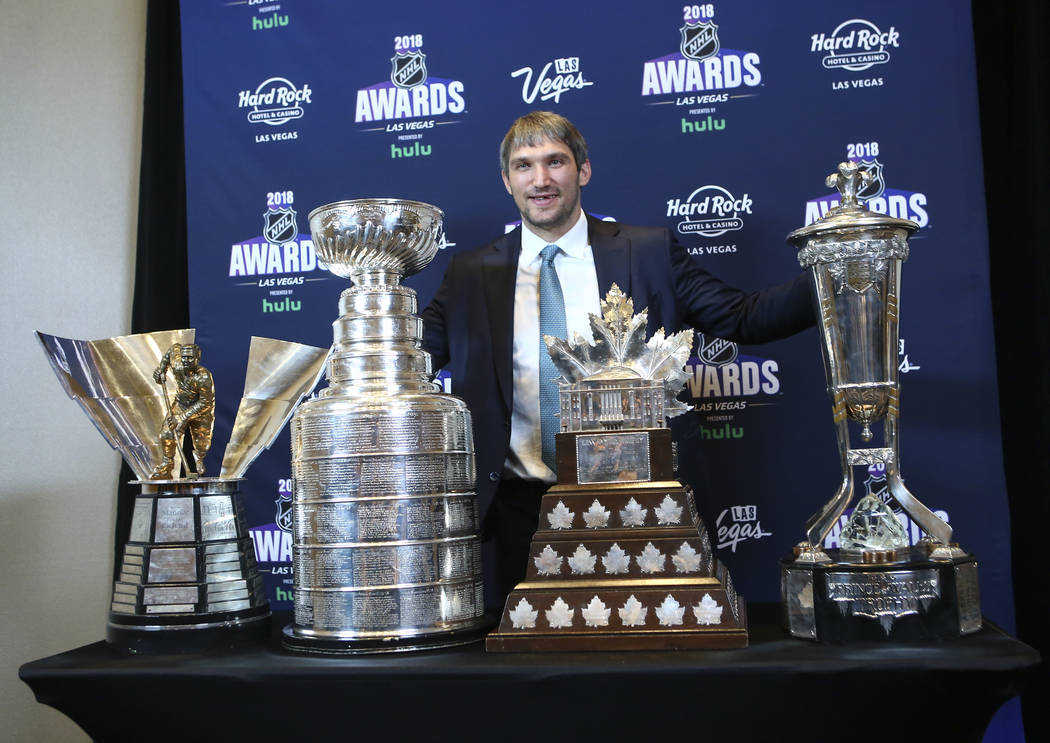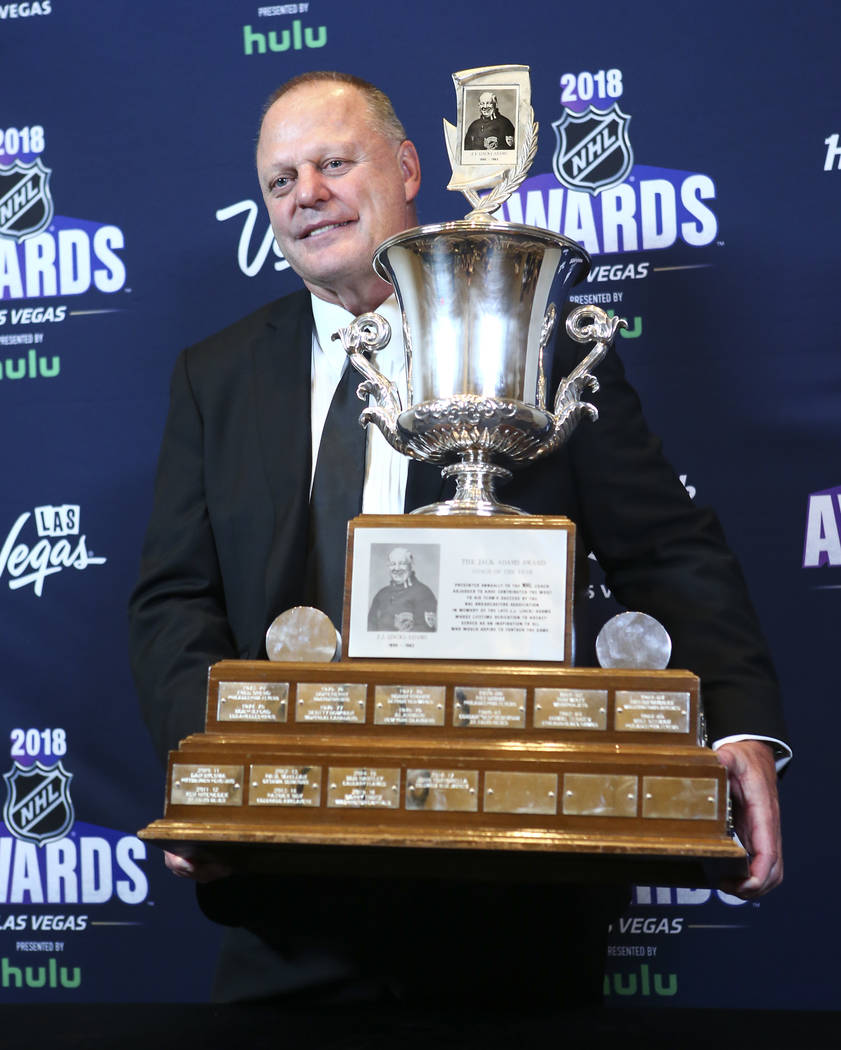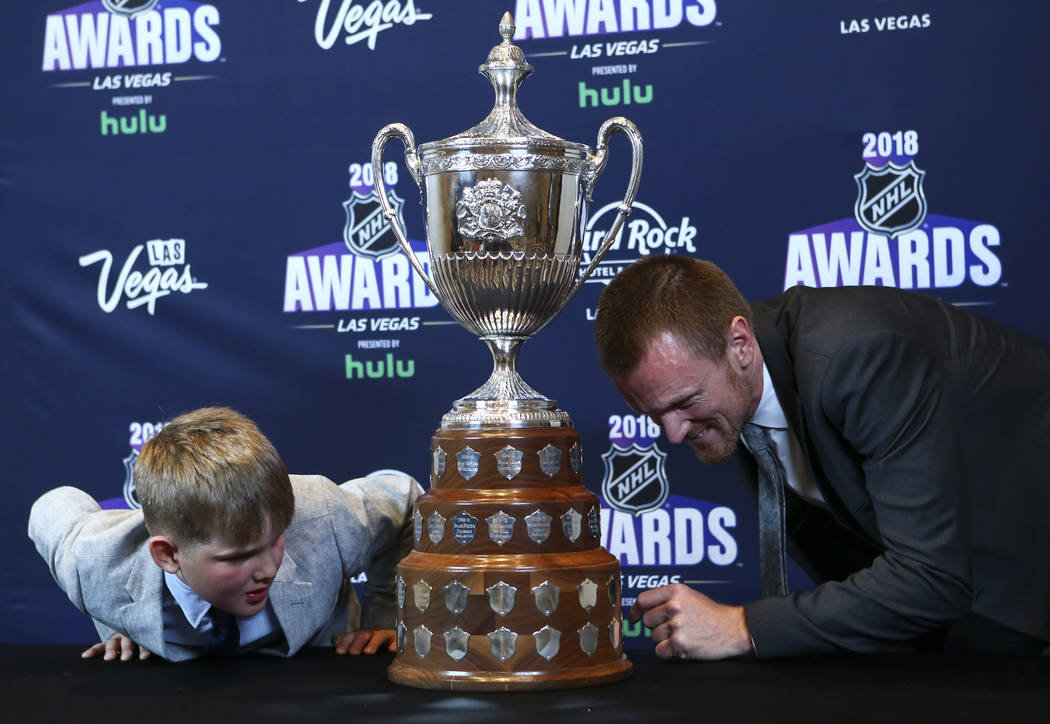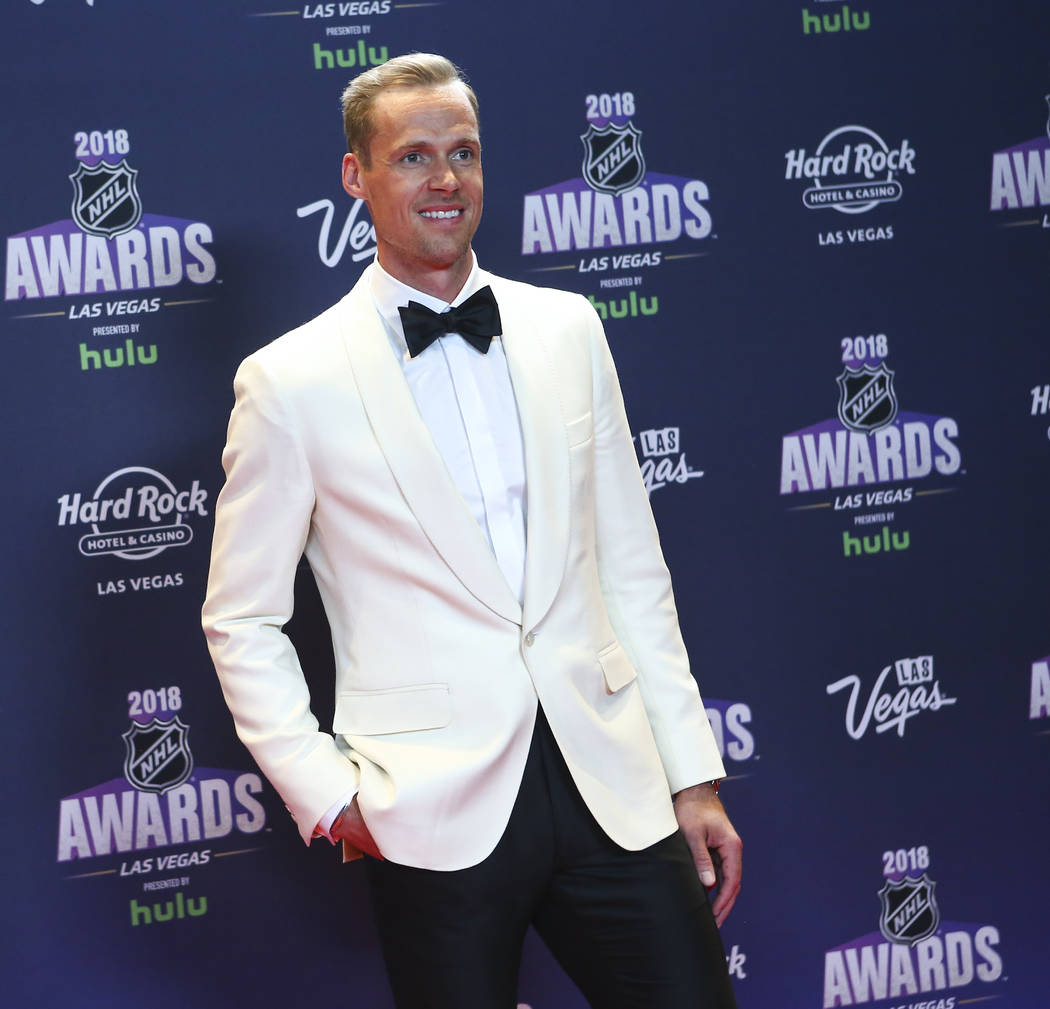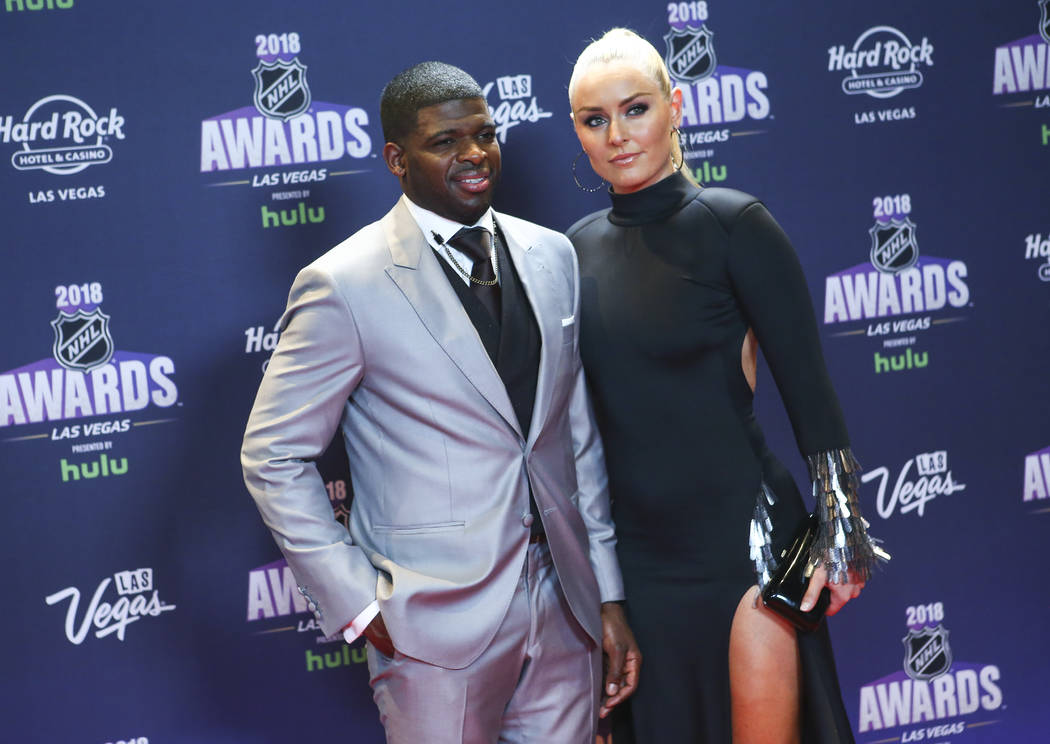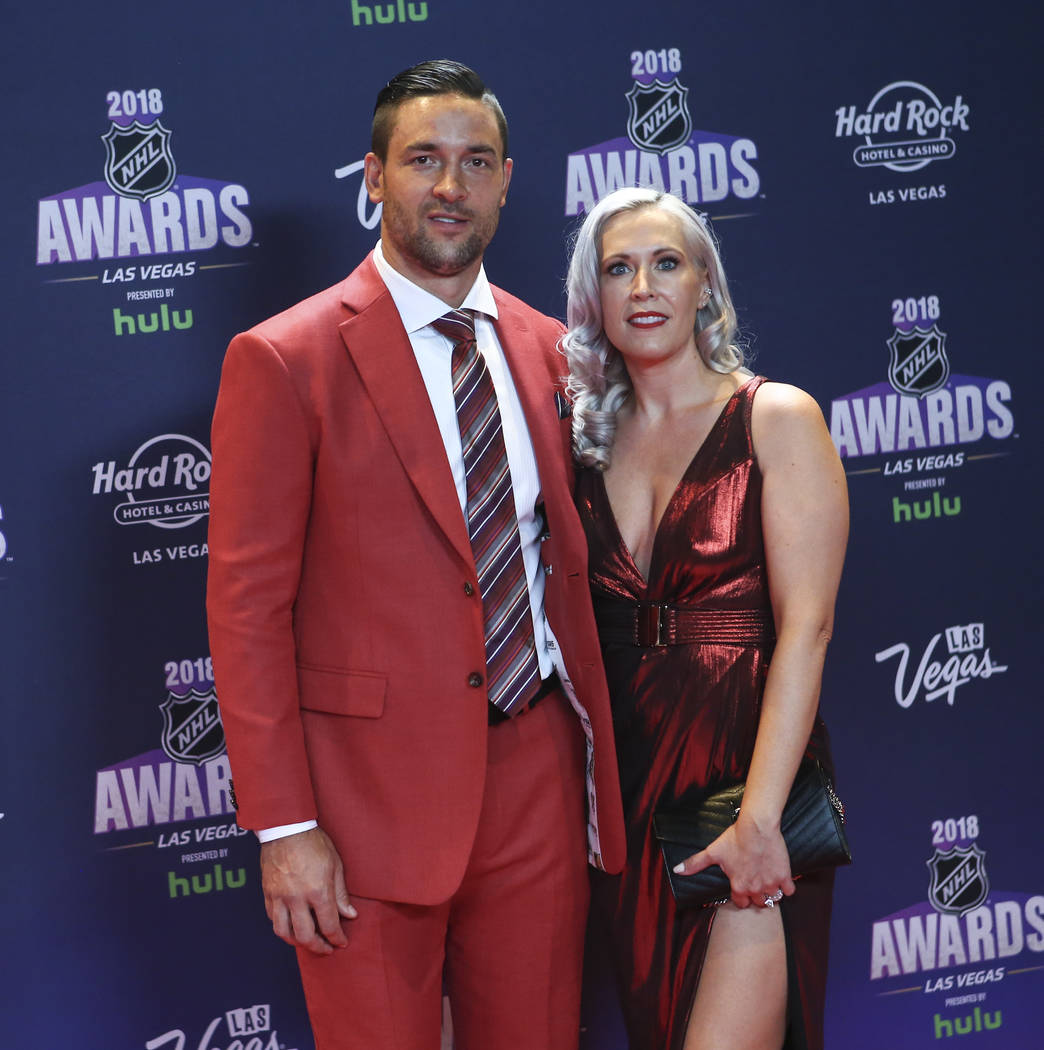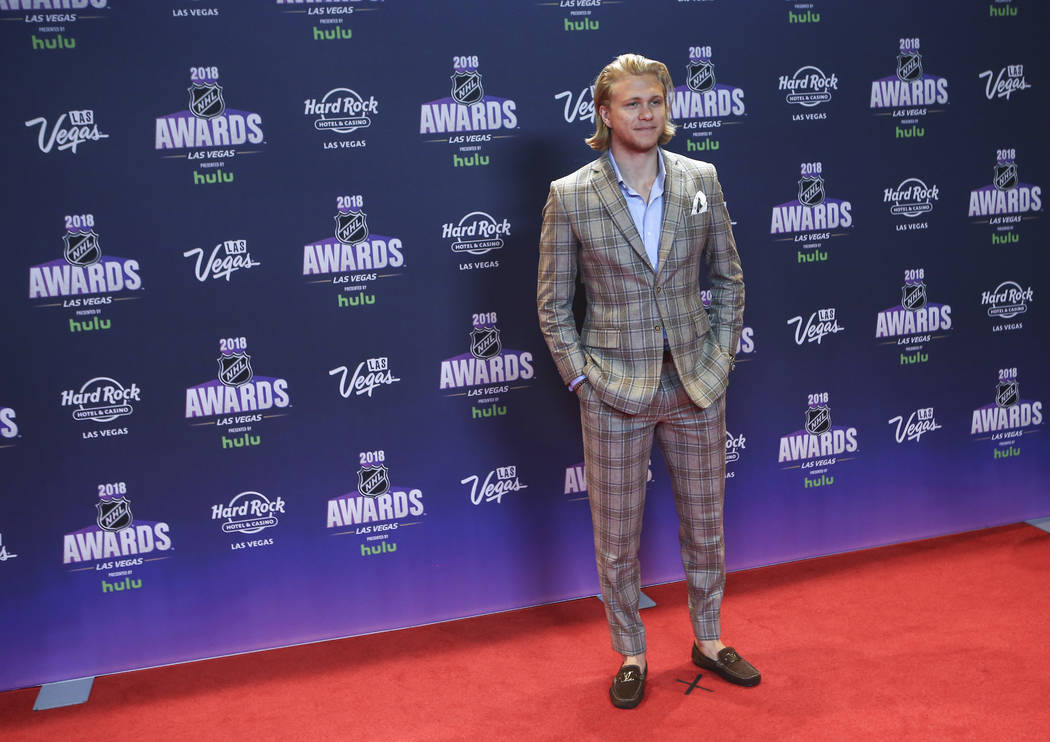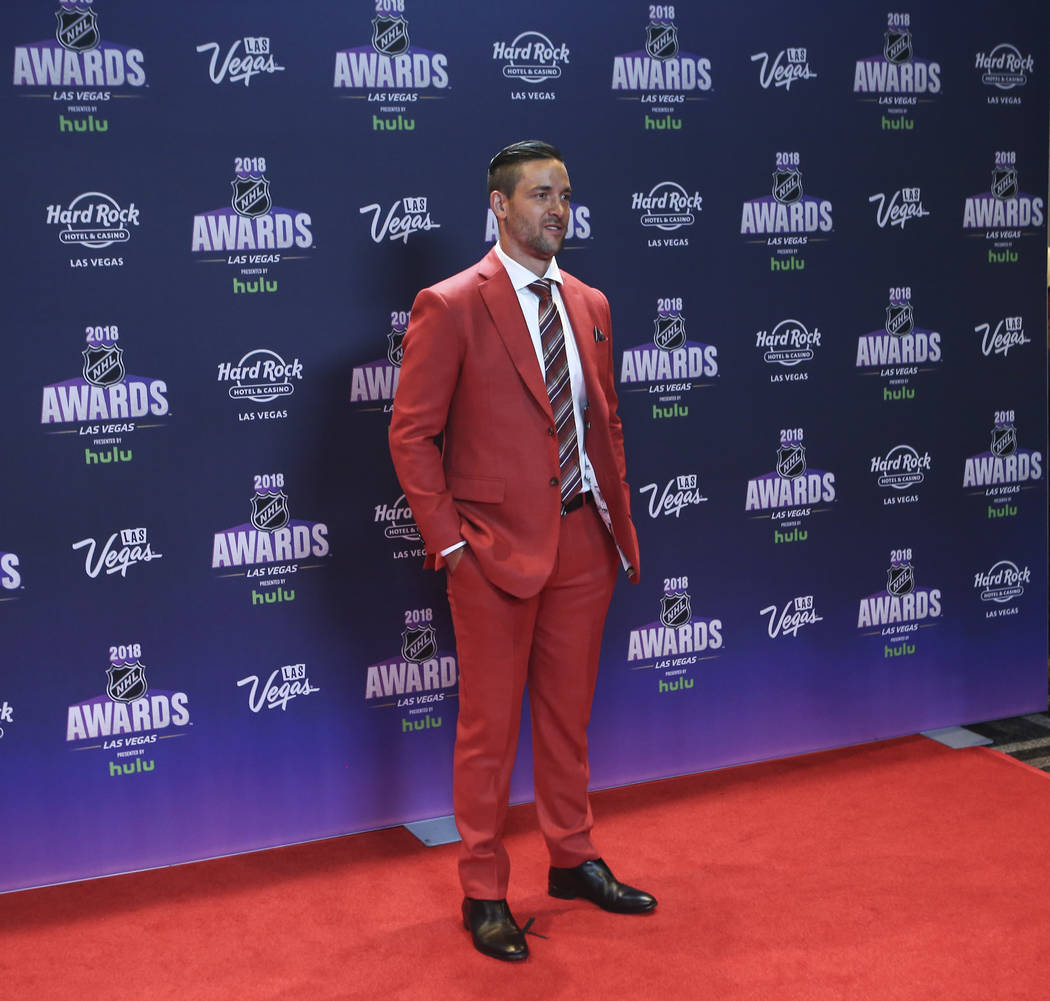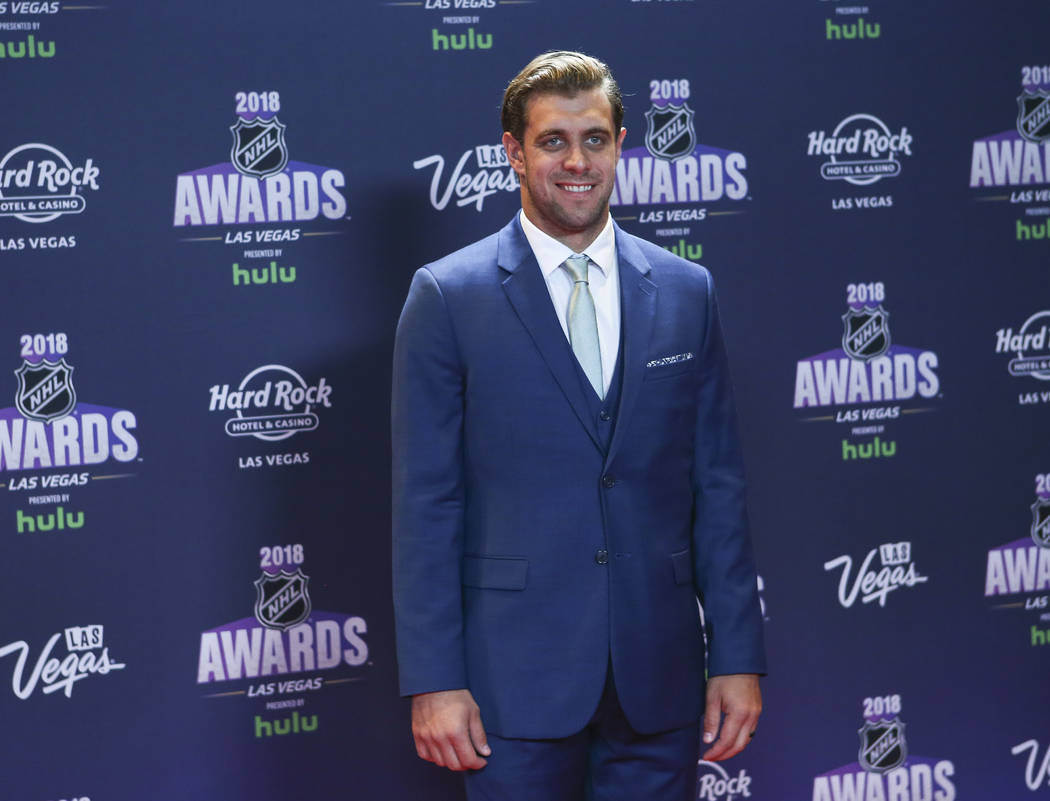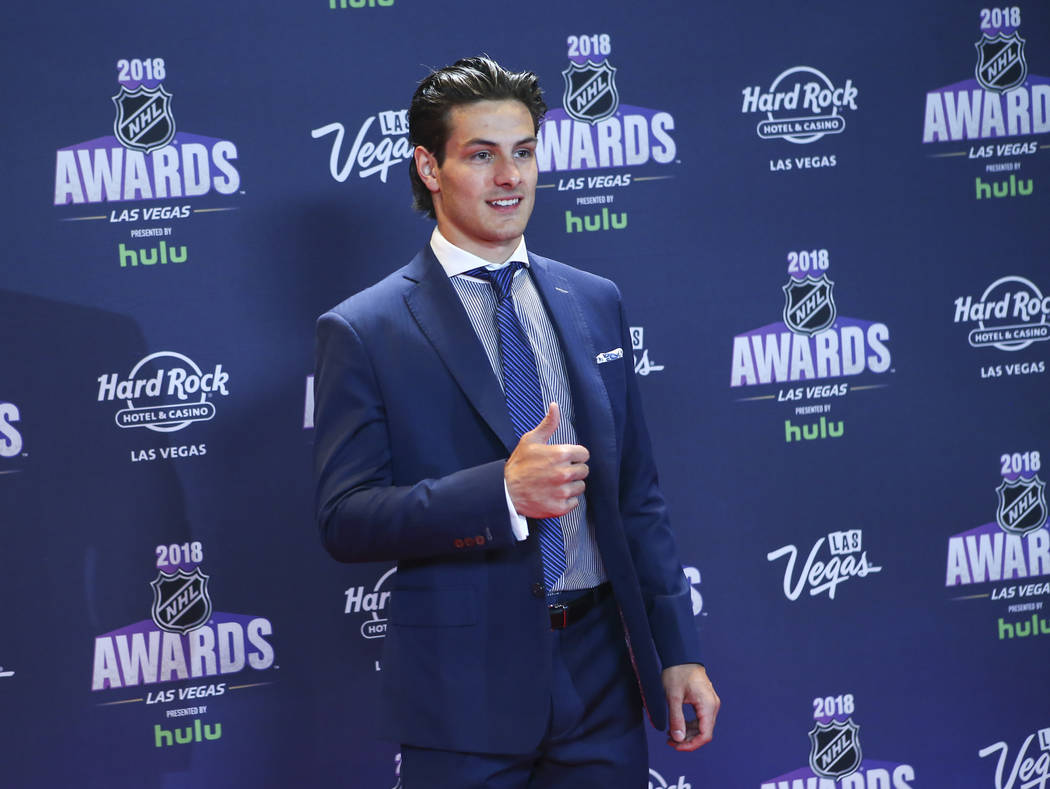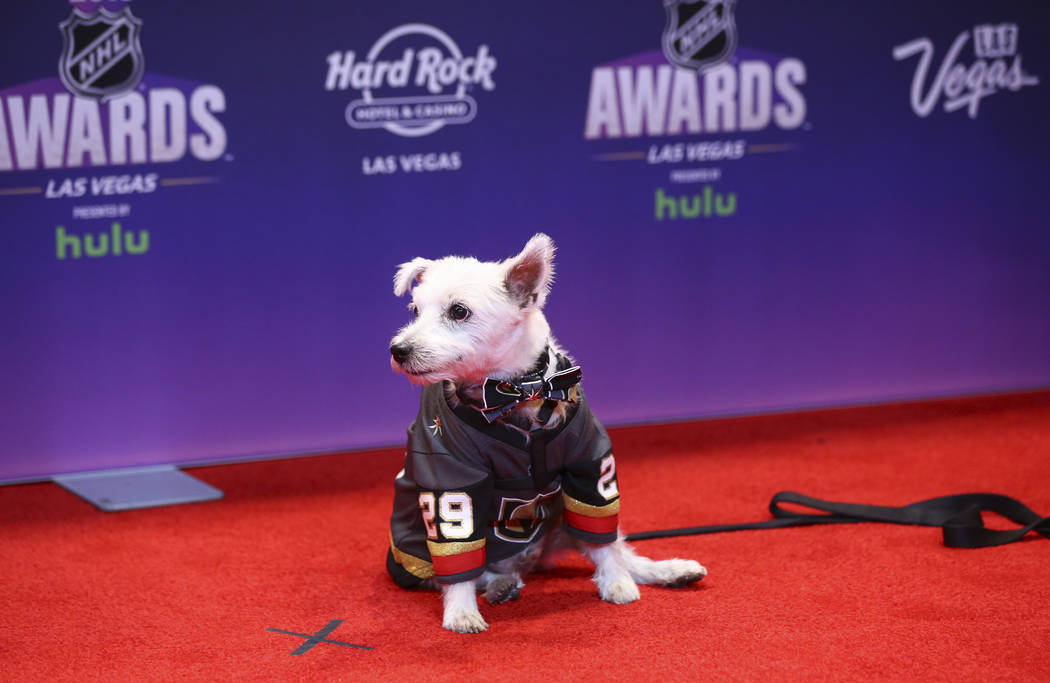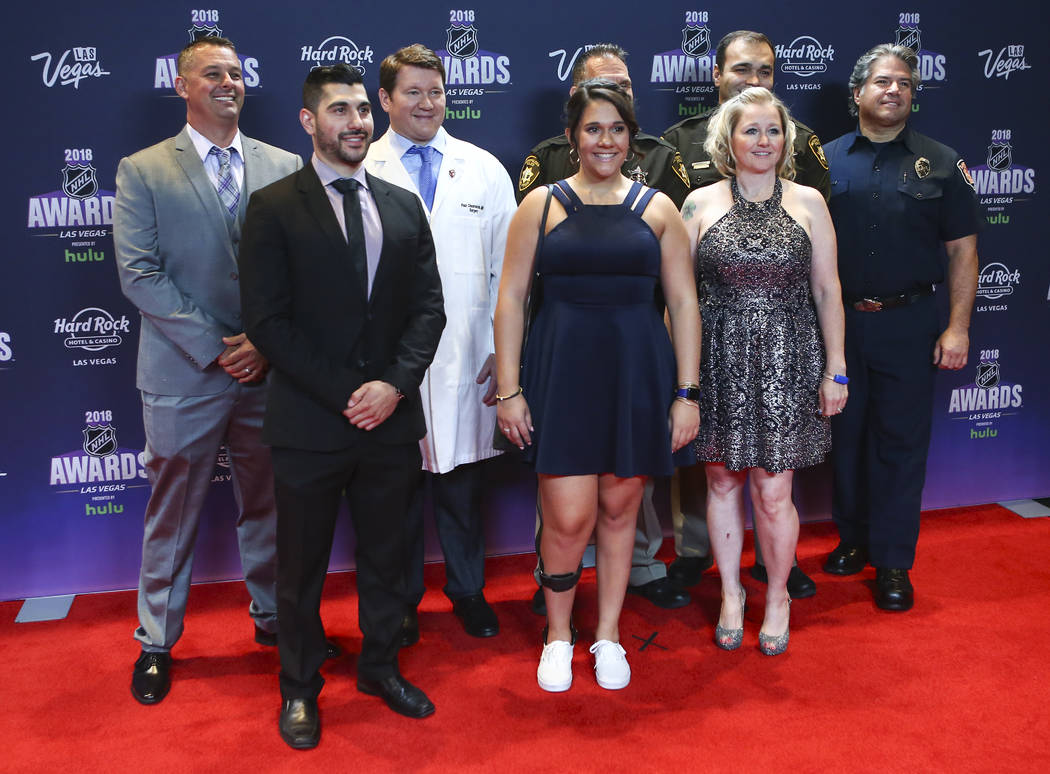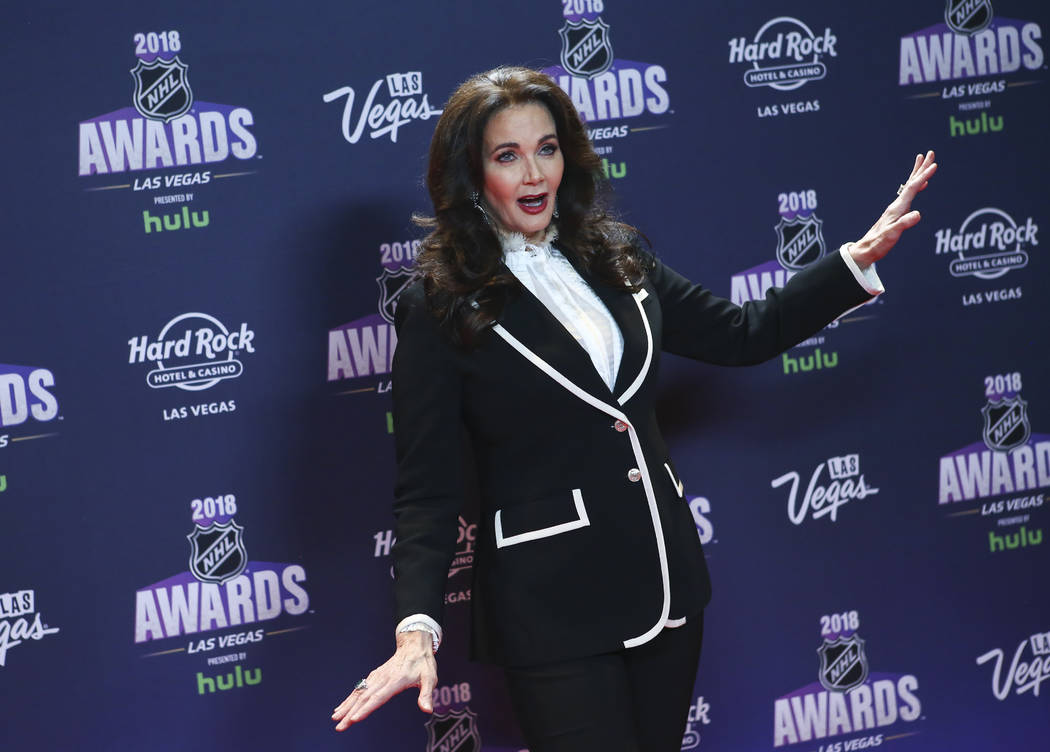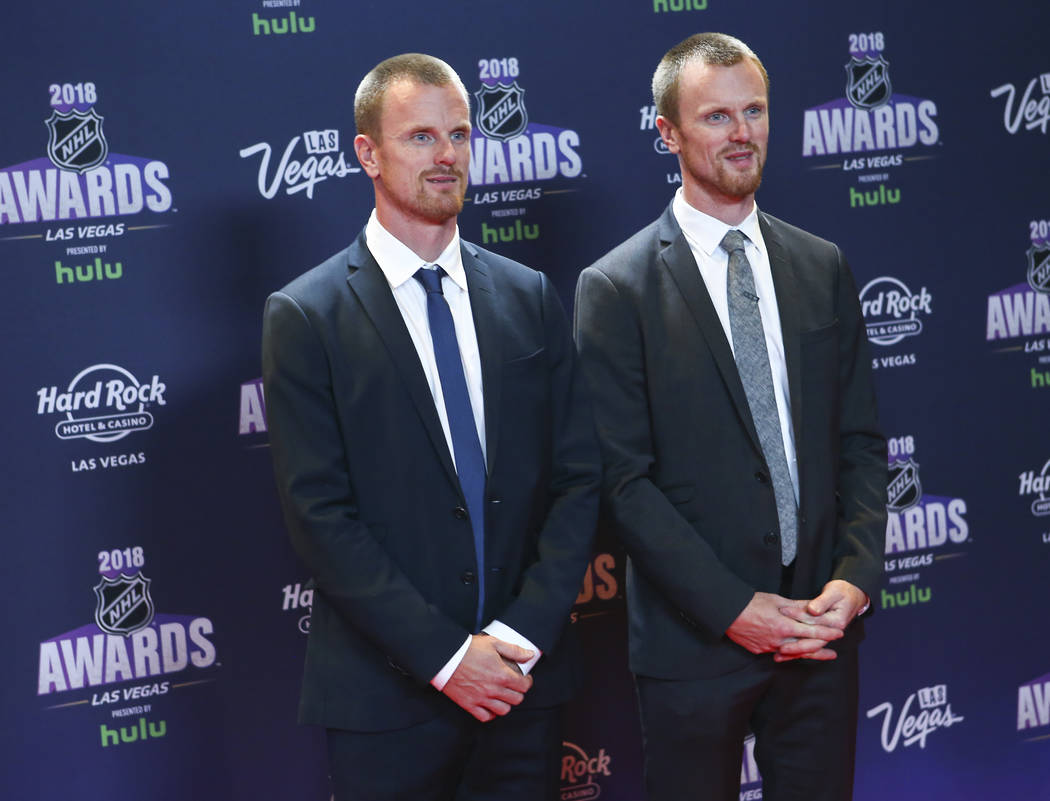 Deryk Engelland was only 9 years old when Mark Messier was traded from Edmonton in 1991.
But Engelland, who grew up in Alberta and northern British Columbia rooting for the Oilers, knew all about Messier's legendary leadership skills.
"To be standing here accepting an award from him, it's going to definitely go up on the wall in my house," Engelland said. "It's a pretty special moment."
Engelland was honored with the Mark Messier NHL Leadership Award, one of four members of the Golden Knights to take home hardware Wednesday during the NHL Awards Show.
Center William Karlsson (Lady Byng Trophy), coach Gerard Gallant (Jack Adams Award) and George McPhee (General Manager of the Year) also garnered trophies to the delight of the pro-Knights audience at The Joint at the Hard Rock Hotel.
The Messier award is selected by its Hall of Fame namesake and goes to the player "who exemplifies great leadership qualities to his team, on and off the ice, during the regular season and who plays a leading role in his community growing the game of hockey."
Engelland, a longtime Las Vegas resident, was active in the community after the Oct. 1 mass shooting on the Strip and delivered a memorable speech prior to the Knights' home opener on Oct. 10. Engelland then scored the second goal in the emotional 5-2 victory over Arizona that night.
"Looking back, no matter what I do in my career, that's probably going to be one of the biggest moments of my hockey career, that night," Engelland said. "Once I knew I was doing it, that's pretty much the only thing that was going through my head for about four or five days. I didn't want to screw that up. Just being able to speak at that game was an honor."
Engelland was one of six alternate captains and the player chosen to lift the Clarence Campbell Bowl when the Knights beat Winnipeg to advance to the Stanley Cup Final.
The veteran defenseman and his wife, Melissa, invited those affected by the Oct. 1 tragedy to home games throughout the season.
Engelland also partnered with Ronald McDonald House and Three Square, and he worked with local firefighters to raise money for children who cannot afford to play hockey.
"Just to be up there with Mark Messier, for what he's done for the game, it's a huge honor," Engelland said. "But I think every guy in our sport wants to grow the community where they're playing and get out there and do what they can, if it's charities or schools or anything. That's everyone's goal and just to be recognized, I'm sure there's at least a handful of guys just on our team that could be here instead of me."
Karlsson garnered 57 of the 164 first-place votes from the Professional Hockey Writers Association and finished well ahead of Buffalo's Ryan O'Reilly in the voting for the Lady Byng, which goes to the most gentlemanly player.
Karlsson was third in the NHL with 43 goals and had the fewest penalty minutes (12) among the top 40 scorers. He also posted a league-leading plus-49 rating, the highest by any player since 2009-10.
Karlsson thanked linemates Jonathan Marchessault and Reilly Smith in his acceptance speech.
"Just being here was awesome. To win is even better," Karlsson said. "It kind of speaks for itself what kind of season we had here in Vegas that we have so many guys nominated."
Gallant received 102 of 108 first-place votes for the Jack Adams Award after leading the expansion Knights to 51 victories and the Western Conference championship.
Gallant finished second in the voting with Florida for the coach of the year honor in 2016.
"It's something I never dreamed about," Gallant said. "I never thought I would be the coach of the year and win the Jack Adams. It's a great honor. I'm very proud of it. But we're a group of five coaches and my assistants work just as hard as I do. This is an organizational award, a team award. The players were unbelievable all year. We had a lot better players than people thought we did. We had an incredible season."
New Jersey's Taylor Hall was awarded the Hart Trophy as league MVP, edging Colorado's Nathan MacKinnon in one of the closest races in history.
Tampa Bay's Victor Hedman captured his first Norris Trophy as the league's top defenseman, and Pekka Rinne of Nashville won the Vezina Trophy as the top goaltender for the first time.
Mathew Barzal of the New York Islanders ran away with the Calder Trophy for rookie of the year, and Los Angeles' Anze Kopitar earned the Selke Trophy as top defensive forward.
More Golden Knights: Follow all of our Golden Knights coverage online at reviewjournal.com/GoldenKnights and @HockeyinVegas on Twitter.
Contact David Schoen at dschoen@reviewjournal.com or 702-387-5203. Follow @DavidSchoenLVRJ on Twitter.