Golden Knights playoff ticket prices up to $5K for Game 4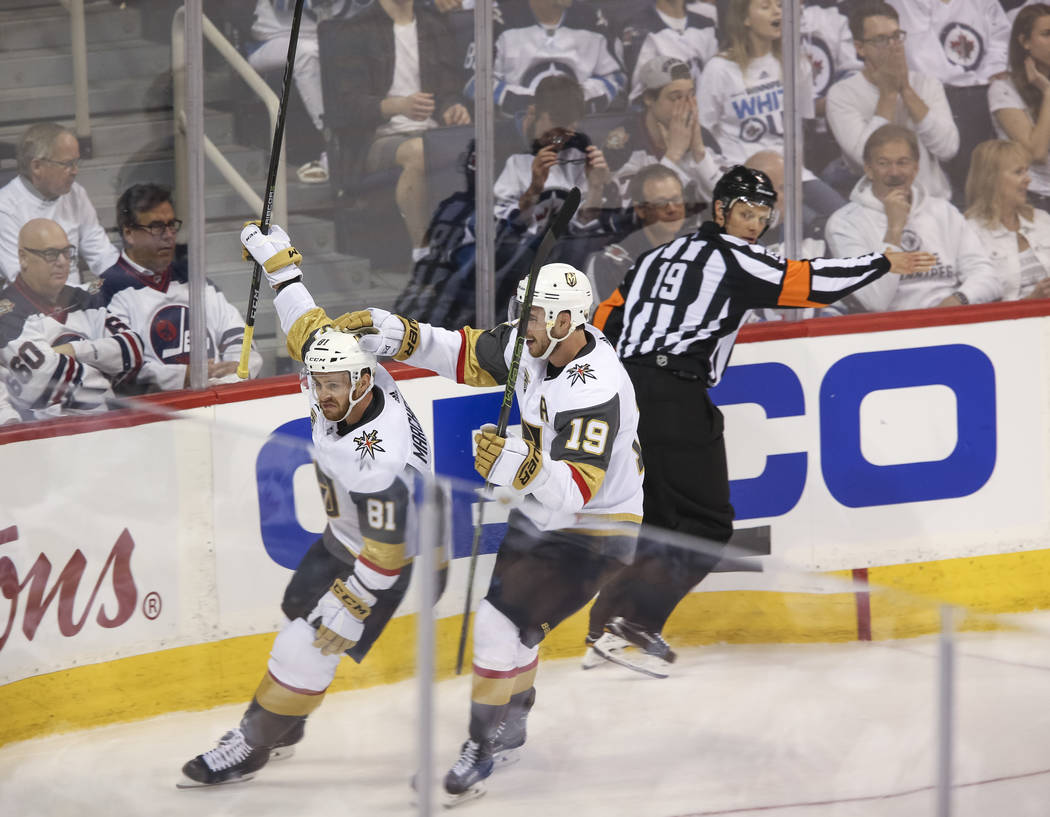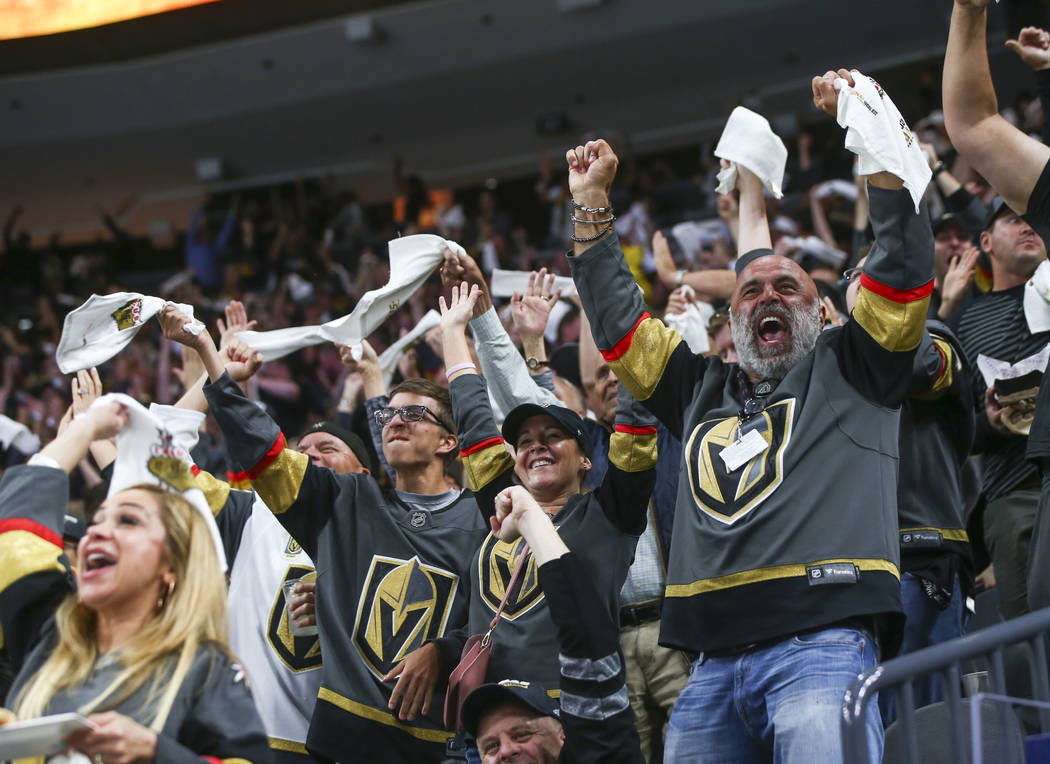 Looking for a ticket to a Golden Knights game? If you want to sit close to the action, get ready to shell out a month's worth of rent — or more.
Tickets to Knights home games during the playoffs have been among the most expensive, if not the priciest, on the resale market in the NHL. And with the expansion team just one round away from the Stanley Cup Finals, the market for games at T-Mobile Arena is only heating up.
"It's the hottest ticket around," said Cameron Papp, communications manager at StubHub, a dominant resale site.
As of Monday, the average sales price on StubHub for Game 3 of the Western Conference Final against the Winnipeg Jets on Wednesday — the Knights' first home game this round — was $488. For Friday's Game 4 at T-Mobile, it was $567.
Asking prices on the site around 4:40 p.m. Monday ranged from $230 to $3,800 for Game 3 and from $275 to $5,000 for Game 4.
The ballooning prices are just another sign of the Knights' extraordinary first year in the NHL, one marked by a record-shattering number of regular-season wins, a deep push into the Stanley Cup playoffs and league-leading merchandise sales.
"The excitement's very rampant," said Todd Pollock, the Knights' vice president of ticketing and suites.
On resale site SeatGeek, tickets to first-round home games at T-Mobile sold for an average of $297, and then sold for an average of $309 in the second round. Both tallies were the highest in the NHL on the site, said Chris Leyden, communications manager for SeatGeek.
Overall, demand for tickets in Las Vegas is already approaching what some teams get for the Stanley Cup Finals, he said.
The Knights recently released around 1,100 tickets each for Games 3, 4 and 6 of the conference finals, with prices ranging from $225 to $800, not including the even costlier seats near the ice, Pollock said. He estimated on Monday that upward of 90 percent of the tickets had sold.
Prices are climbing as the team advances in the postseason. Tickets released by the Knights ranged from $125 to $495 for the first round against the Los Angeles Kings and then from $150 to $600 for the second round against the San Jose Sharks, according to Pollock.
Still, sales velocity has remained "virtually identical," he said.
Contact Eli Segall at esegall@reviewjournal.com or 702-383-0342. Follow @eli_segall on Twitter.