Golden Knights jerseys, headwear, underwear selling fast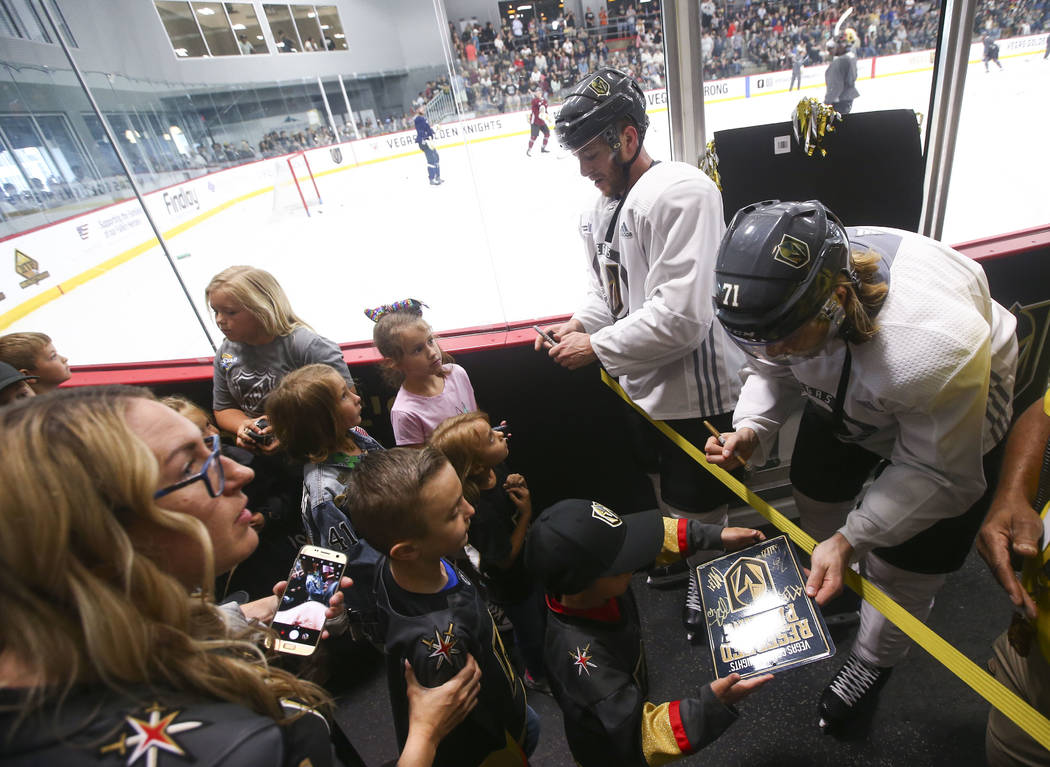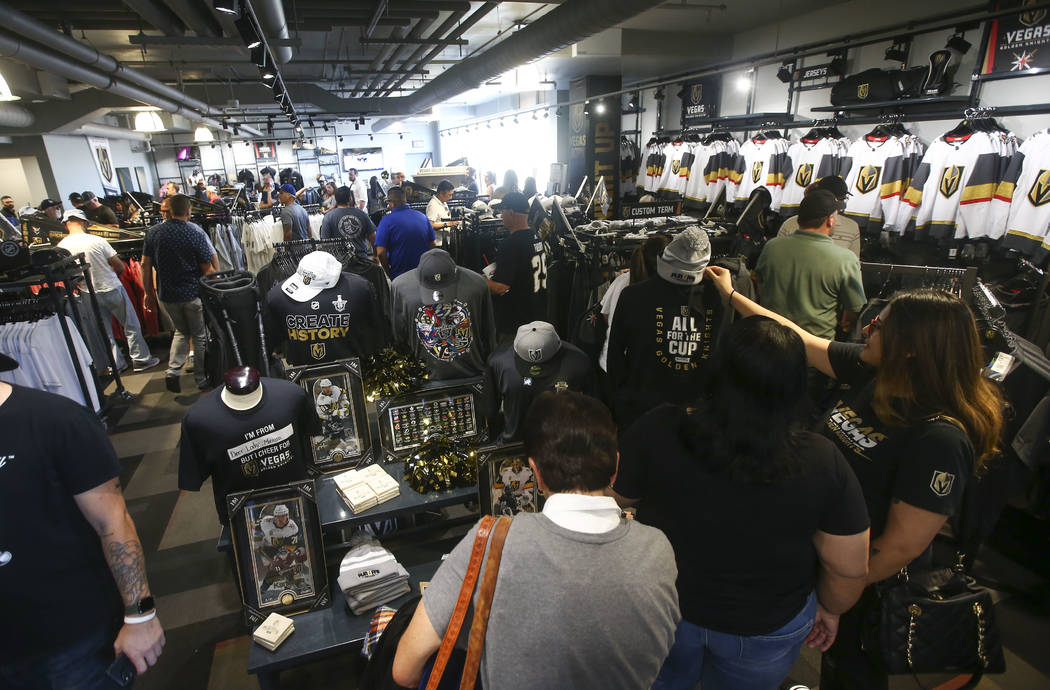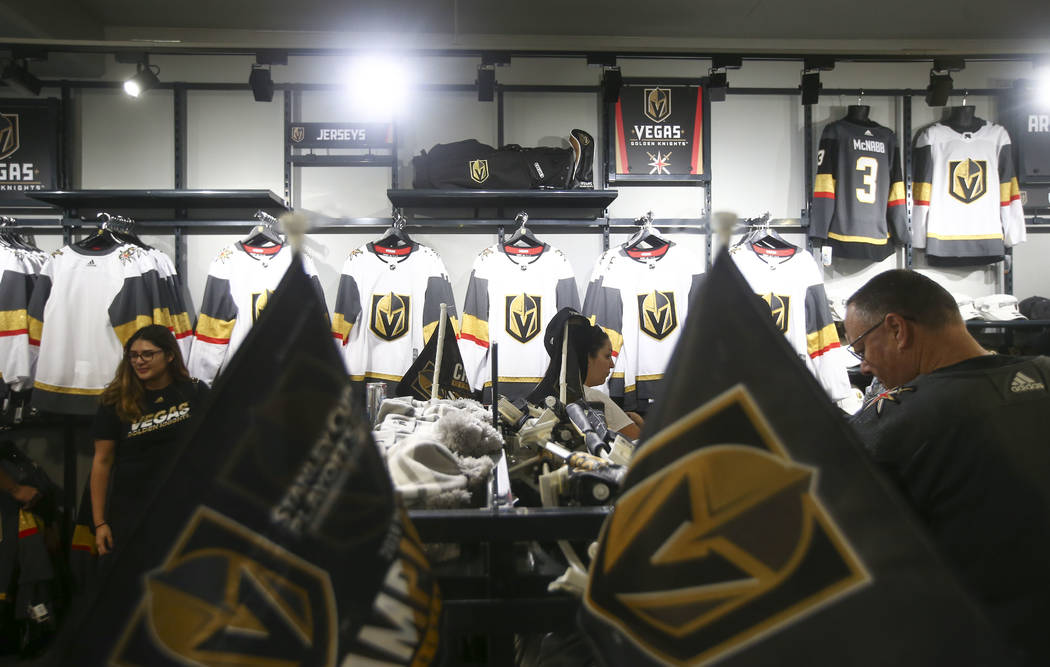 At Field of Dreams in Caesars Palace, Golden Knights banners sell so fast the store can't keep them in stock.
At the USA Hockey Store in Fashion Show mall, Golden Knights gear accounts for at least 90 percent of sales.
And at online retailer Fanatics, the Knights have sold more merchandise this month than all other remaining playoff teams combined.
The Golden Knights have had a record-shattering first season in the NHL, taking the Pacific Division title and winning two rounds of the Stanley Cup playoffs so far. The team has been just as hot off the ice, with league-leading merchandise sales, packed home games and soaring ticket prices on the resale market.
The team is now playing the Winnipeg Jets for the Western Conference championship, just one round away from the Stanley Cup Final, and its postseason merchandise sales have been booming, industry pros said.
The team had some Marc-Andre Fleury jerseys turned into three baseball hats. They were recently put on display in the retail shop at the team's practice rink, City National Arena, as an "aspirational" or "showcase" piece, Knights Chief Marketing Officer Brian Killingsworth said.
They cost $3,000 each – and sold within hours.
"Never would I have thought they'd fly off the shelves in half a day," he said.
At sports-apparel retailer Lids, which has 21 locations in the Las Vegas Valley, Knights merchandise sales "have far exceeded our expectations and have definitely caught our vendors by surprise as well," Bob Durda, the chain's vice president of buying, said in a statement.
He stated that jerseys and player shirts "have performed extremely well," and headwear "is flying off the shelves."
"This market has outperformed the last several NHL post-seasons by a landslide and will only get better now that they are in the conference finals," Durda said.
Fanatics, which operates every NHL team's online retail sites, said the Knights have sold more merchandise since the playoffs started a month ago than in the prior two months combined.
USA Hockey Store owner Matt Nyman said Knights sales have "gone way up" since the playoffs started, fueling a 40 percent jump in revenue in April from a year earlier at his shop.
"Everybody wants a piece of the inaugural season; everybody loves a winner," said Michael Novelli, manager of Field of Dreams at Caesars' Forum Shops mall. "If they were a crappy team, nobody would want anything. … Everybody's jumping on the bandwagon."
Killingsworth said the team's bestselling item, as it was during the regular season, is the Knights' home jersey. The team, of course, offers a range of other products, including belts, golf bags, travel bags, doggy jerseys and even underwear.
"I think they're sold out now," he sold of the more intimate apparel.
More is on the way. After Knights center William Karlsson openly referred to the team as the Golden Misfits, the nickname caught on, and Killingsworth said the team planned to roll out a Golden Misfits line of merchandise.
Contact Eli Segall at esegall@reviewjournal.com or 702-383-0342. Follow @eli_segall on Twitter.