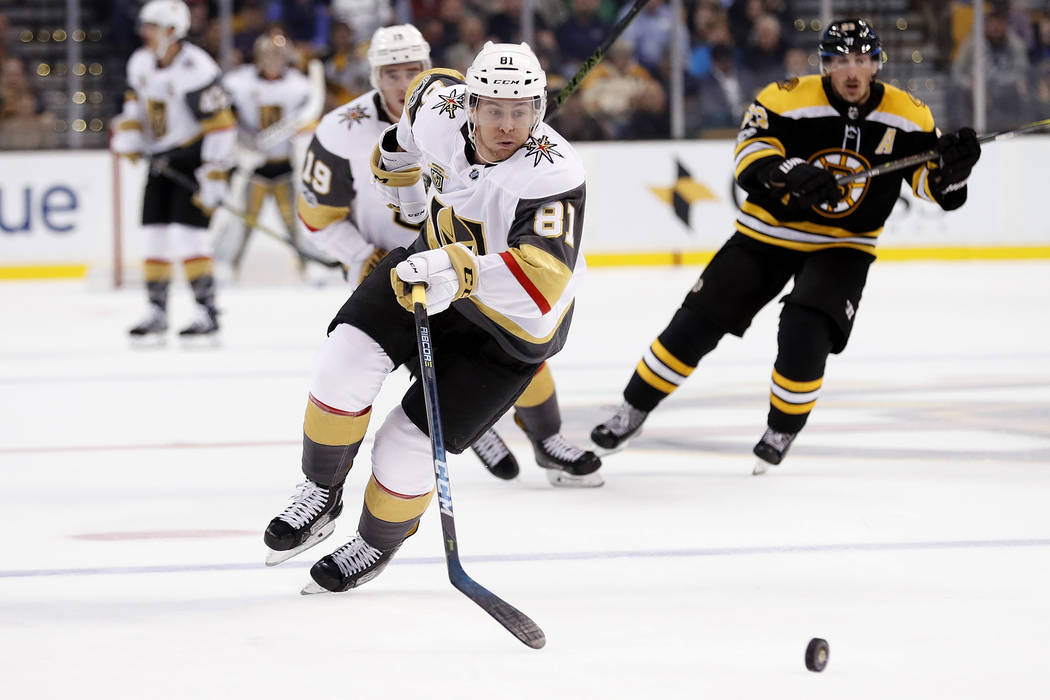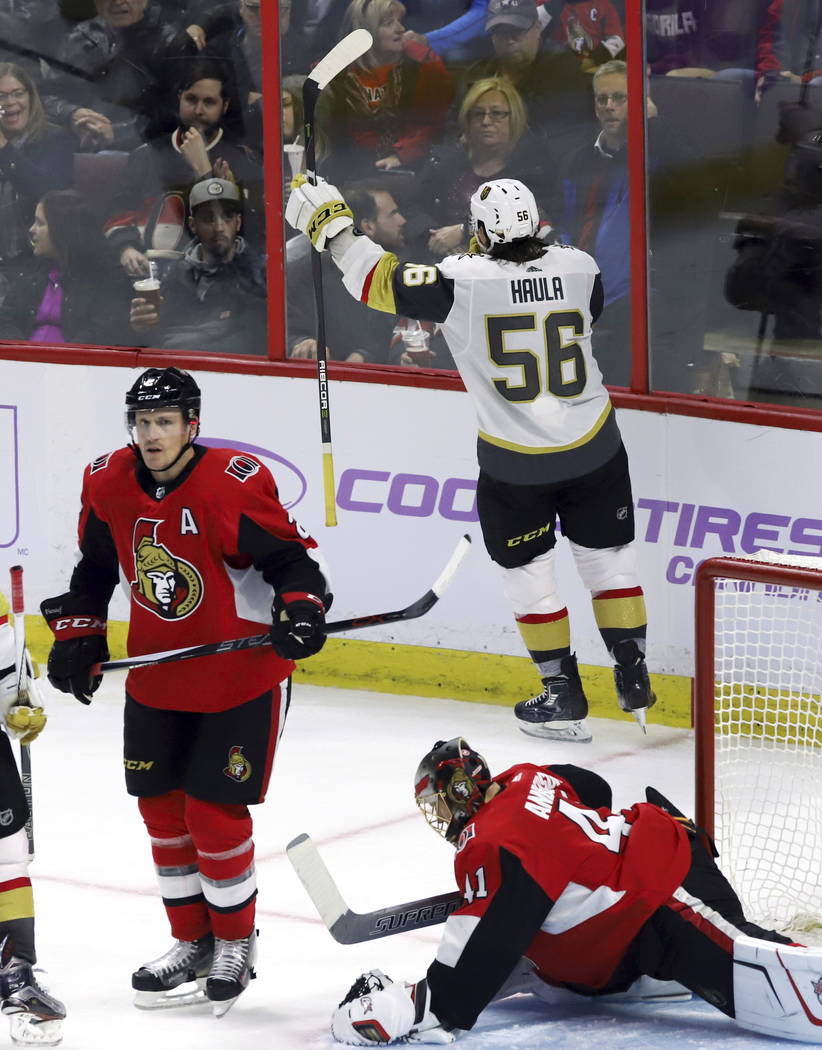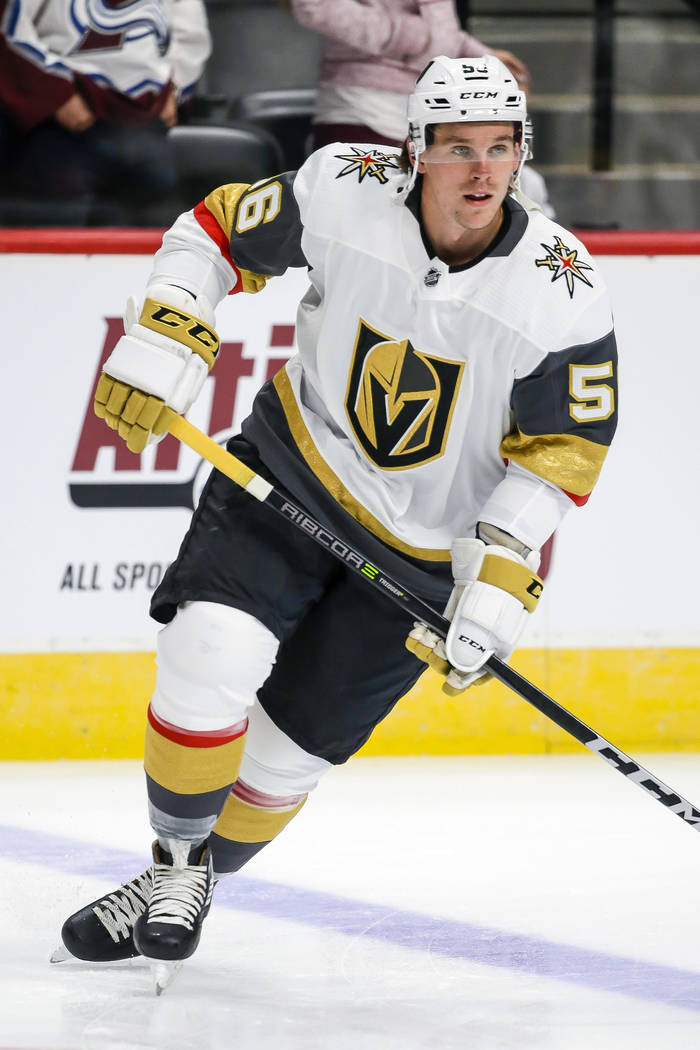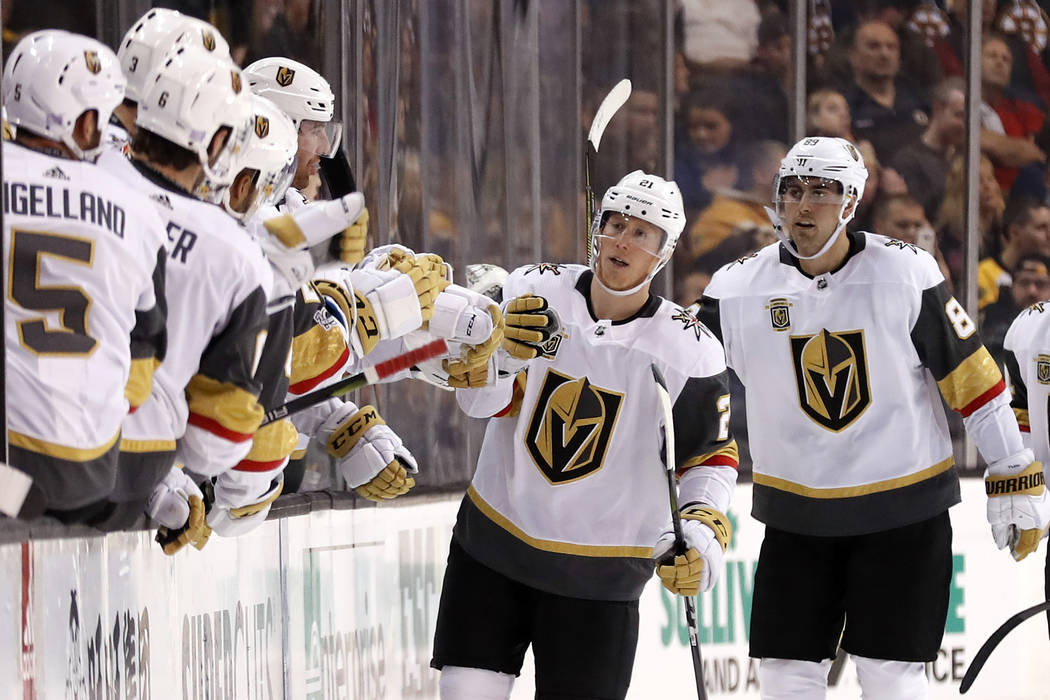 TORONTO — From the outset, the plan was for the Golden Knights to play fast, move the puck quickly and create scoring opportunities in their first season in the NHL.
They should get their chance to do just that Monday against the team that has defined playing fast, the Toronto Maple Leafs.
The Leafs are second in the NHL in goals scored with 57, trailing only Tampa Bay which has 59. They have one of the league's elite players in center Auston Matthews. Mike Babcock wants his players attacking and that means Knights goaltender Maxime Lagace should probably brace himself for a lot of work inside Air Canada Centre.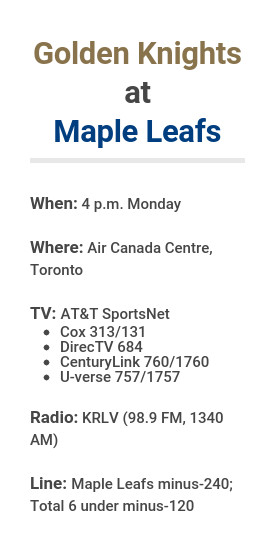 But as this six-game road trip continues in one of the sport's most frenzied atmospheres, the Knights are triggering the red light plenty. Save for last Thursday's 2-1 loss at Boston, the Knights have averaged four goals in the other three games and scored five times Saturday in beating Ottawa 5-4.
A big part of it has been the return of centers Jonathan Marchessault and Erik Haula to the lineup. Both played have regained their timing after suffering lower-body injuries Oct. 13 and missing nearly two weeks.
"I'm definitely more comfortable now that I've played a few games," said Marchessault, who returned to the lineup Oct. 24. He has been working with Reilly Smith and William Karlsson and had a goal and two assists Saturday against the Senators.
"You lose your cardio quick and you get out of hockey shape. But I think I did a good job of working with the trainers and getting myself back to where I wanted to be. We've got a good line. Smitty is a hard worker and Karly has been making good plays. It's easy to play with those guys."
Marchessault, who scored 30 goals last year with Florida, has four goals and nine points in 10 games. Karlsson also has nine points though he has played 13 games. Smith has been the line's top producer with four goals and 10 points and is tied with David Perron for second on the team in scoring behind James Neal, who has 11 points.
Haula, who returned to the lineup Oct. 27, had his best game of the season Saturday. He has four goals in nine games while playing beside Neal and Perron. The trio, which were put together Thursday in Boston, appear to be working well as Cody Eakin was moved off the line to center for Alex Tuch and Oscar Lindberg.
"I've got my timing back and I'm getting good chances," Haula said. "It's just a matter of putting them away and the puck is starting to go in for me."
With Tuch, who has four goals, making an impact on his line, the Knights are displaying the kind of balanced scoring that coach Gerard Gallant was hoping for.
"When everyone is working hard and contributing, it makes the game much easier and it gives you a better chance to win," Gallant said. "We've got guys who can score and it's good to see so many of them getting involved."
The other key for the scoring has been the defense getting involved in the rush That includes Nate Schmidt, who has seven assists, tops among the Knights' defensemen.
"They're doing a good job getting us the puck and finding the open guy," Marchessault said of the defensemen who have focusing to protect the rookie goaltender. "When they're getting the puck quickly to the forwards and giving us a chance to play fast, which is what we want to do."
Three storylines to follow
1. Move forward. Will the Golden Knights be able to build off the momentum of Saturday's win in Ottawa? They've shown signs of playing like the team that began 8-1 as the forwards are doing a better job helping the defense and the scoring continues to be balanced throughout the lineup.
2. The Matthews Watch. The Knights will be facing one of the NHL's elite players in Toronto center Austoncq Matthews, who has 10 goals and 18 points and is tied for fourth in the league in scoring. He was kept scoreless in Saturday's loss to St. Louis so expect an extra push from Matthews on Monday.
3. Goals, goals goals. Expect a high-scoring game Monday. Toronto is second in the NHL in goals with 57. However the Leafs are just plus-2 in goal differential. Goalie Frederik Andersen has been far from stellar in net with a 7-6 record, a 3.48 goals-against average and an .895 save percentage. He is beatable and the Knights will look to test Andersen at every opportunity.
More Golden Knights: Follow all of our Golden Knights coverage online at reviewjournal.com/GoldenKnights and @HockeyinVegas on Twitter.
Contact Steve Carp at scarp@reviewjournal.com or 702-387-2913. Follow @stevecarprj on Twitter.