No time to rest for Golden Knights staff
November 23, 2016 - 10:14 am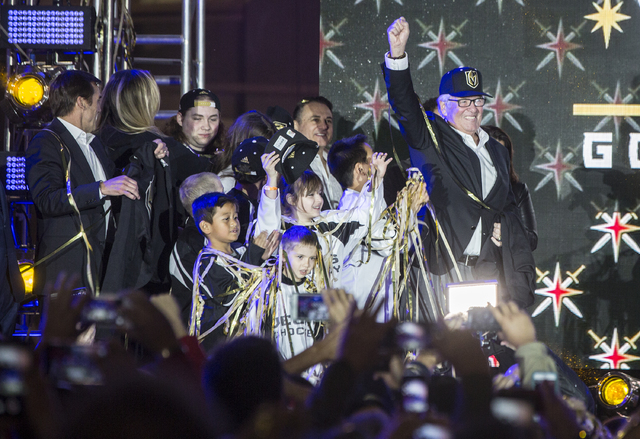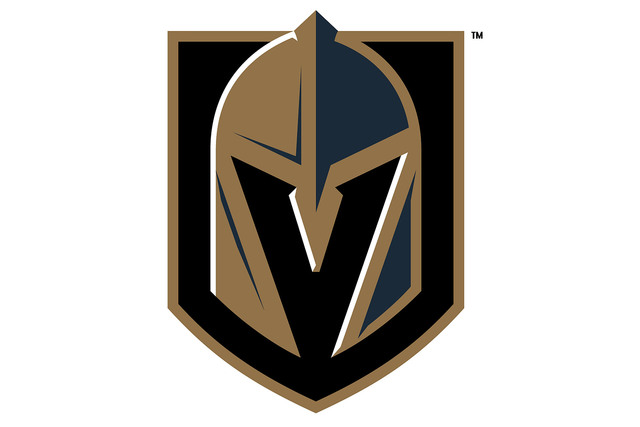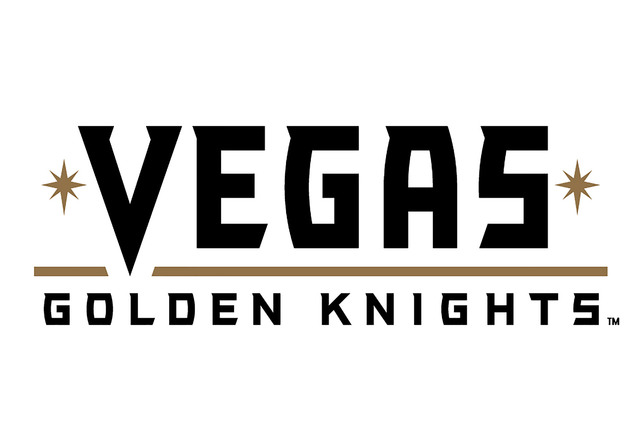 Now that his team has a name, a logo and an identity, Golden Knights owner Bill Foley said it's time to get busy selling and marketing the brand.
That means lining up corporate sponsorships, getting a television deal done and selling merchandise world-wide.
"We've had a lot of money going out," Foley said. "We need to start bringing some money in."
Kerry Bubolz, the Knights' president, said the team has already signed on several corporate partners.
"We'll be releasing that information out in the coming weeks," he said. "But we also have some connecting partners from the (T-Mobile) arena on board and also with the NHL."
Foley said the team has outsourced the search for a TV network to Evolution Media Capital of New York. Bubolz said that process will likely extend into the spring before a final decision is made as to where the team will televise its games.
"EMC is identifying the best place for us to televise," he said.
On the hockey side, it's business as usual. General manager George McPhee and his staff continue to watch all 30 current NHL teams in preparation for the June 20 expansion draft while also keeping an eye on the junior hockey and collegiate world in anticipation of the June 23-24 amateur draft in Chicago.
"We're probably good with the staff we have," McPhee said. "We're watching players we may be interested in and that will continue for the next few months."
Foley said the team's next mock draft exercise is scheduled for Dec. 11-12 with a third planned for Jan. 11-12.
"We'll continue to hold the mock drafts probably right up until it's time to do the actual expansion draft," Foley said.
But if all goes according to plan, the first player to be under contract to the Knights won't be a current NHL player. It will be an undrafted college player. NHL rules allow teams to pursue NCAA players who have gone undrafted after their season has concluded.
McPhee said it wasn't guaranteed that the Knights will sign a college free agent but they will take a look at what's available and make a decision when it's time to sign those players.
Foley still has two more payments to make to the NHL before he has full ownership of the team and can participate in exercises such as college free agency. Foley agreed to a record $500 million expansion fee to become the NHL's 31st team last June 22 and the payments are spread out over three installments.
"We'll make our second one in early January and our final one in early March," Foley said. "We want George to be able to attend the general manager meetings in Florida (March 6-8 in Boca Raton) and we want to be involved with college free agents. We think it's very important that we be able to participate in that."
The original plan was to make the second payment in February and the final one in April. But Foley, who says he has the money, asked the NHL if he could accelerate the timetable and the league agreed.
By doing so, Foley will become a full-fledged owner and he'll be allowed to attend the NHL Board of Governors meetings.
"Right now, I feel like I'm on probation," he said.
The team also continues to explore a partnership for its American Hockey League affiliate. One possibility is the San Antonio Rampage, which is owned by the NBA San Antonio Spurs. Foley has said he is looking for a non-NHL team that owns an AHL team to partner with. San Antonio is the closest AHL team to Las Vegas which fits that criteria.
"We have not had specific discussions with (San Antonio)," he said. "We're looking at all our options and we hope to get that resolved in the next couple of months."
It's been a hectic five months for Foley. The billionaire businessman who runs Fidelity National Financial and numerous other businesses has spent the majority of his time on his hockey team, from hiring McPhee and the hockey operations staff, to hiring Bubolz and the growing of the business and marketing and sales staff to the design and final approval of the team's nickname, logo and colors.
"I'm exhausted," he said. "But it's been fun and now I can relax over Thanksgiving."
Contact Steve Carp at scarp@reviewjournal.com or 702-387-2913. Follow @stevecarprj on Twitter.
RELATED
Las Vegas' NHL team officially named Vegas Golden Knights
Some will like Golden Knights, others won't, but it's about winning
Here's what people are saying about the Las Vegas NHL team name
Fans share thoughts on name, logo of Vegas Golden Knights
NHL commissioner Gary Bettman gets booed but happy to be in Vegas

NHL in Vegas
Complete coverage of hockey in Las Vegas
Want to keep up with all the hockey updates? Follow our Twitter: @HockeyinVegas