Seat selection process for Las Vegas NHL season ticket-holders starts Monday
October 16, 2016 - 4:20 pm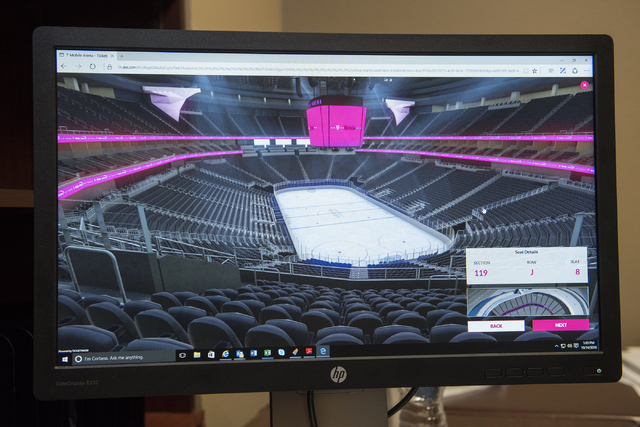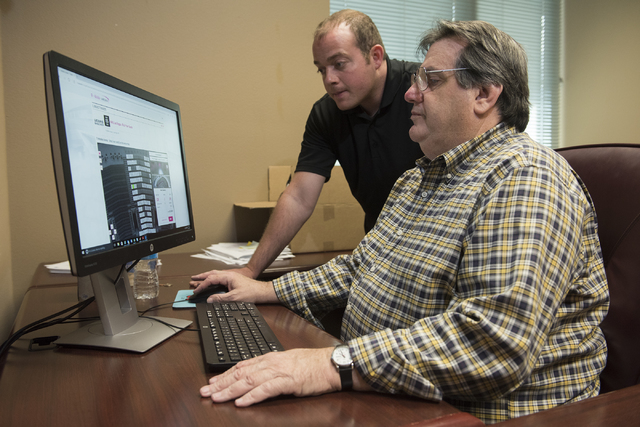 Owner Bill Foley has been spending millions since he officially got his NHL expansion team for Las Vegas on June 22.
Monday, he finally starts to get some of those dollars back when the team launches its long-awaited seating phase for its 16,000 season ticket-holders.
For the next few weeks, those who put down deposits may go online, select seats in T-Mobile Arena and begin to pay off their bill. All buyers will have to put down 20 percent, with the balance spread interest-free over the next nine months. Season subscribers will have the option to pay in full.
"We want to make it as fair as possible for everyone," said Todd Pollock, the team's vice president for ticketing and suites. "We wanted to devise a system that was easy for the user and it had to be done in such a way that they could understand it."
Fans have been mailed a brochure and video on the process. Each season ticket-holder will be assigned an access code and a specific time to select seats. Those with the longest commitment for the most expensive seats get to select first. Those who chose the least expensive option for the shortest time period (one year) will pick last.
"There's always the challenge of making everyone happy," Pollock said. "We've said all along that the people who committed the longest went to the front of the line."
Many fans scouted seating locations at the team's open house this summer.
Having also attended the open house, this reporter test-drove the seat selection system Friday. Trying to keep things as realistic as possible (that is, not selecting center-ice seats six rows from the glass), I initially opted for the upper bowl behind the net in Section 206, Row Q, at $25 per seat per game. But after talking myself into believing the RJ will give me a raise, I decided on Loge seating behind the goal. Those seats are $75 per seat per game.
I had 10 minutes to make my decision. I logged onto the system, and it asked me where I wanted to sit. A 3-dimensional virtual model of T-Mobile Arena popped up and I clicked on Section 120, directly behind the goal. At first, I looked at Row P, then Row B, which was more expensive ($90). So I moved up to Row J, the lowest row in my price range.
I clicked on seats 1 and 2, but then noticed a railing obstructing my view. I canceled my order and moved over one section to 119. I stayed in Row J, looked at the image and it gave me a clear view of the entire ice.
In a matter of seconds, I had checked out, the owner of seats 8 and 9 in Section 119, Row J. I was also out $6,600 plus a $15 handling fee. The entire process had taken less than four minutes.
By buying two seats, I also qualified for a Las Vegas team jersey, which Pollock promises will arrive in time for opening night next October. Each season ticket-holder will receive a jersey for every two seats purchased up to six.
When I informed Foley of my "purchase," he said, "That's great." But when I fessed up and told him it was just a mock purchase, his enthusiasm waned a bit. Perhaps that $6,600 would have paid for one of general manager George McPhee's scouting trips.
Pollock estimates at least 90 percent of the 16,000 will fulfill their commitment. Some have had their money tied up since Feb. 10, 2015, the day the organization first accepted season ticket deposits. The goal then was to get 10,000 deposits. Now there's a waiting list as the team capped deposits at 16,000.
"That's my gut feeling," Pollock said of his 90 percent fulfillment estimate. "If you've been in it this long, why would you pull out now?"
Contact Steve Carp at scarp@reviewjournal.com or 702-387-2913. Follow @stevecarprj on Twitter.
NHL in Vegas
Complete coverage of hockey in Las Vegas
"}" data-sheets-userformat="{"2″:513,"3":{"1″:0},"12":0}">

NHL in Vegas
Complete coverage of hockey in Las Vegas